This post might include affiliate links for products that I know and LOVE!
I'm always on the hunt for easy breakfast ideas. This one is one of the most simple I've ever seen. You cook it in your crockpot of all places, so there's very little work involved for the amount of granola you get. It's also frugal, costing under $5 for 30 servings.
Having an "E" friendly meal to start your day really gives you that much-needed boost of energy. This granola is such an easy fix when paired with some almond milk and berries or used as a topping on a greek yogurt parfait. It also freezes well, which I didn't know until I researched! But apparently, you can put whatever granola you're not going to use within a couple weeks in an air-tight container or freezer bag and freeze it until you need it. To defrost? Just leave it out overnight on the counter.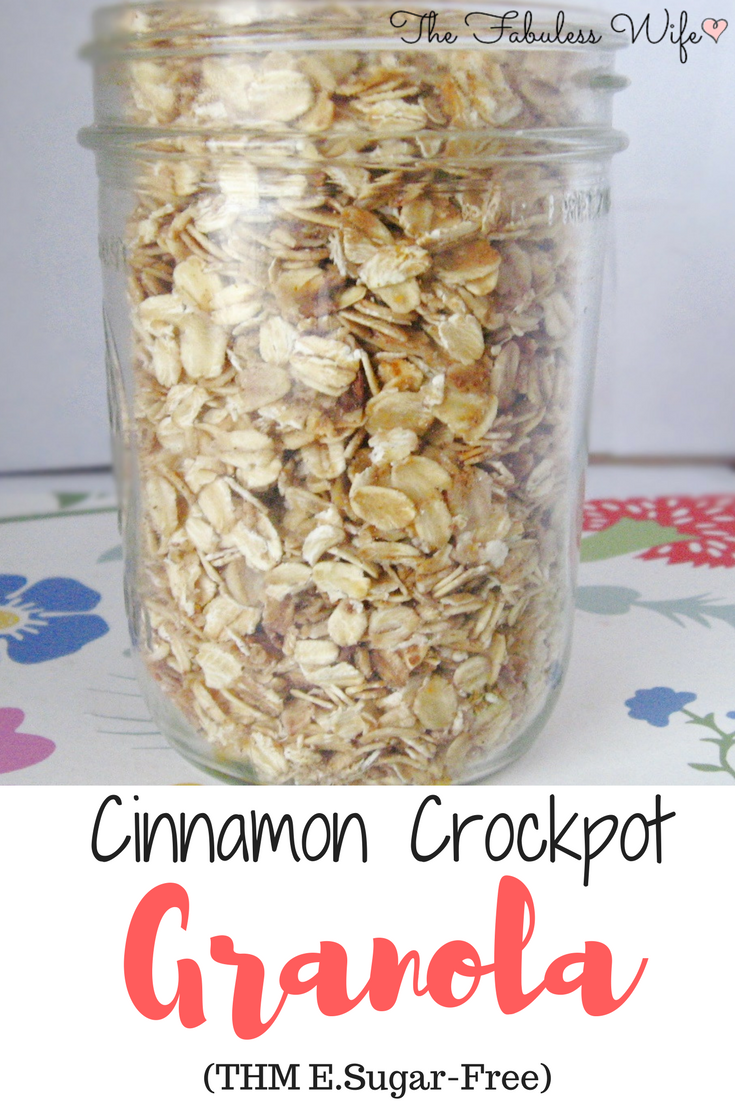 Note: Butter is not usually recommended in an "E" setting, however, you can have up to 1 t. fat per "E" meal. When you do the math, the fat is spread out enough to make this a solid "E".
Let me know your favorite way to use this granola!
Special Items Mentioned:
Servings:
1/2 C, Servings
Pour oats into a large crockpot. Melt butter and stir in the sweetener and cinnamon. Pour over the oats and stir well. Cook on high for 3 hours. Stir occasionally. The granola is done when it's golden brown. Note: Crockpot cooking time may vary. I'd start with 3 hours and test by letting a bit of granola cool. If it crisps up, it's done!
You Might Also Like..