This post might include affiliate links for products that I know and LOVE!
This Salted Caramel Chocolate Chip Cheesecake is a showstopper for sure. It has a rich chocolate crust followed by a velvety cheesecake filling. The cheesecake is studded with chocolate chips and drizzled with a salted caramel sauce. You'll have a hard time believing this cheesecake is sugar-free! This is a recipe I'd serve to any guest. Actually, I really want to serve it to someone non-THM and see if they notice a difference. 🙂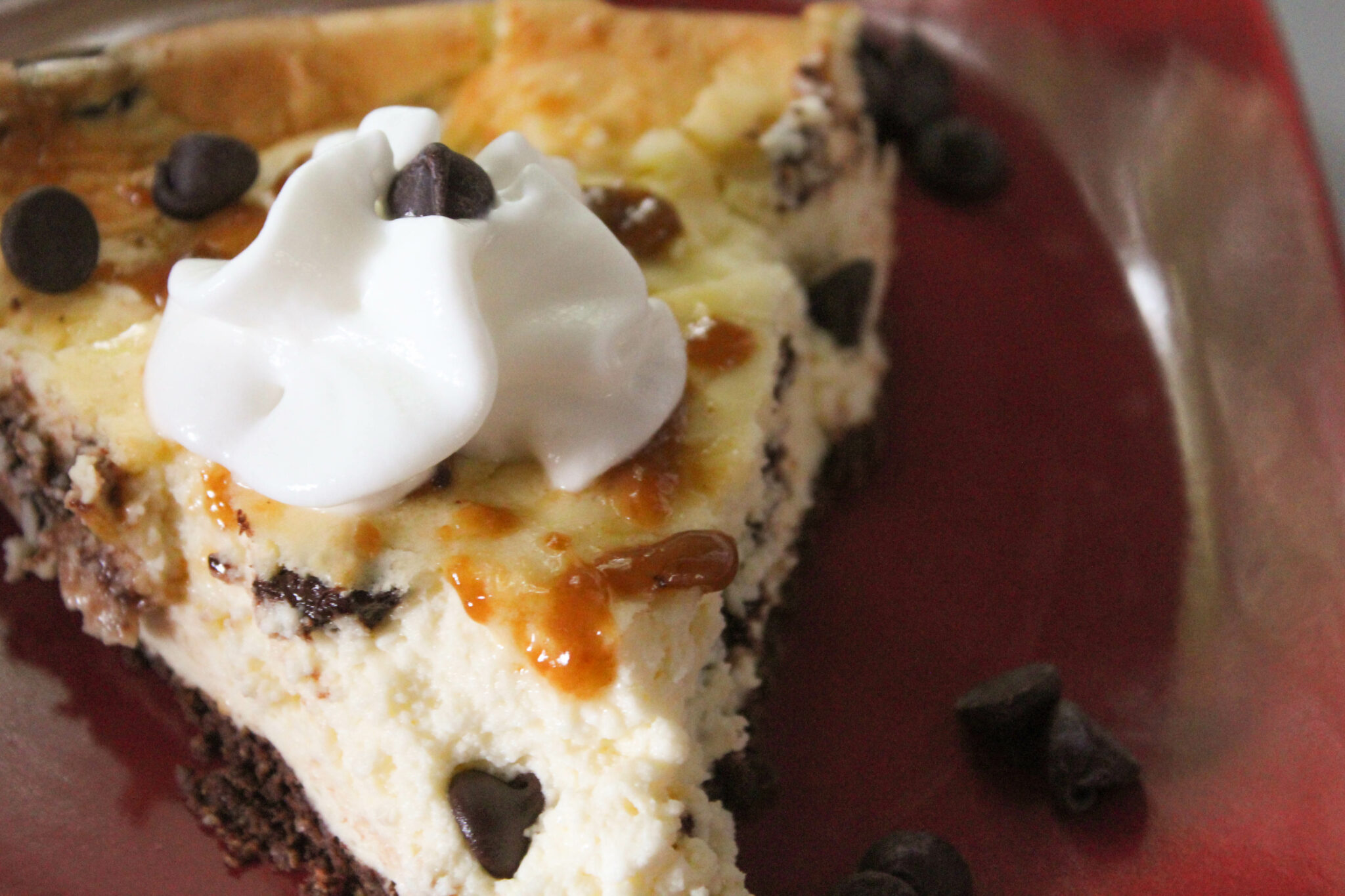 This recipe is a little more involved than other recipes I post, but I promise, it's worth it. The prep work is very minimal for a cheesecake. Simply prep the crust..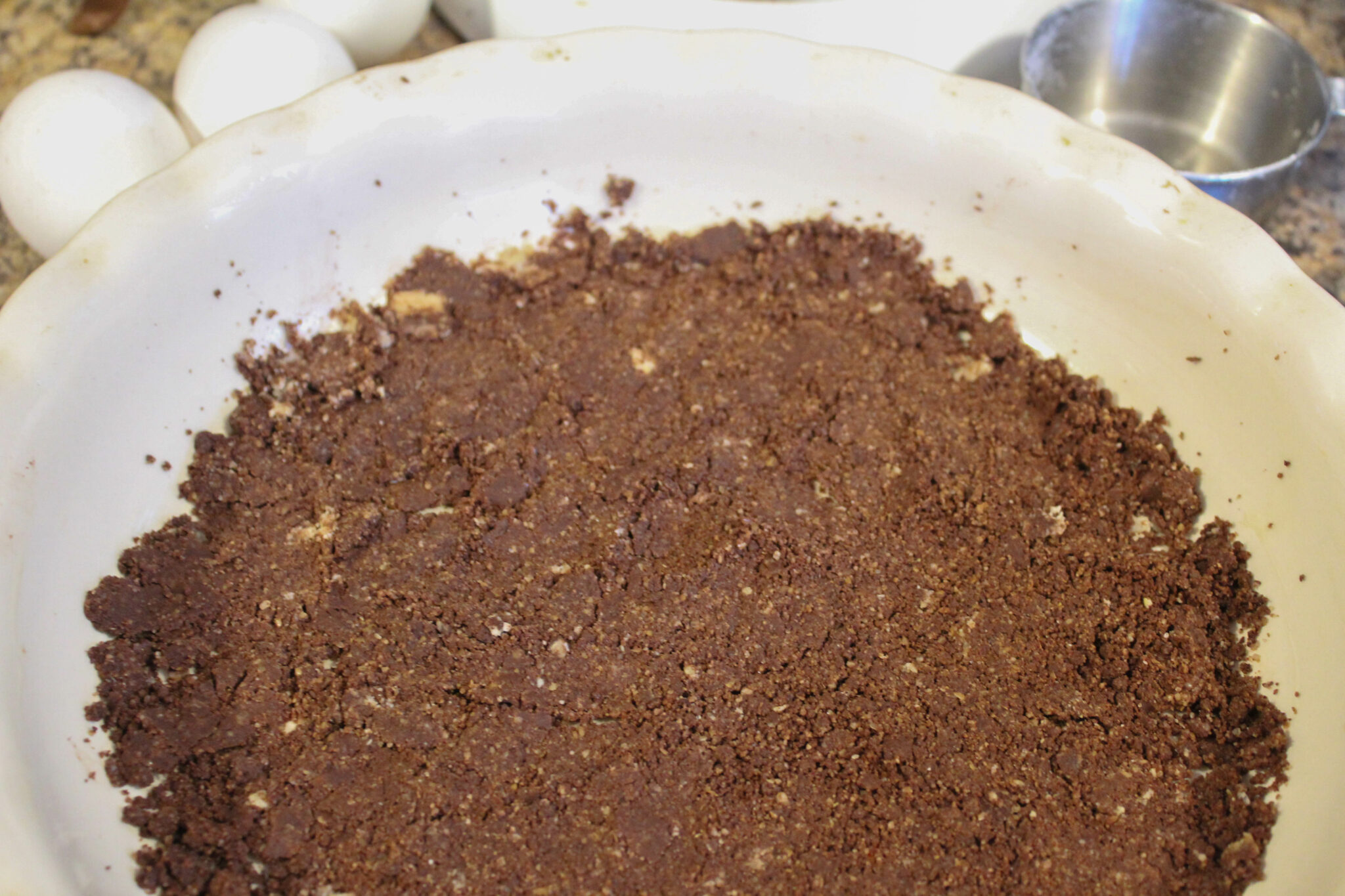 Add the filling..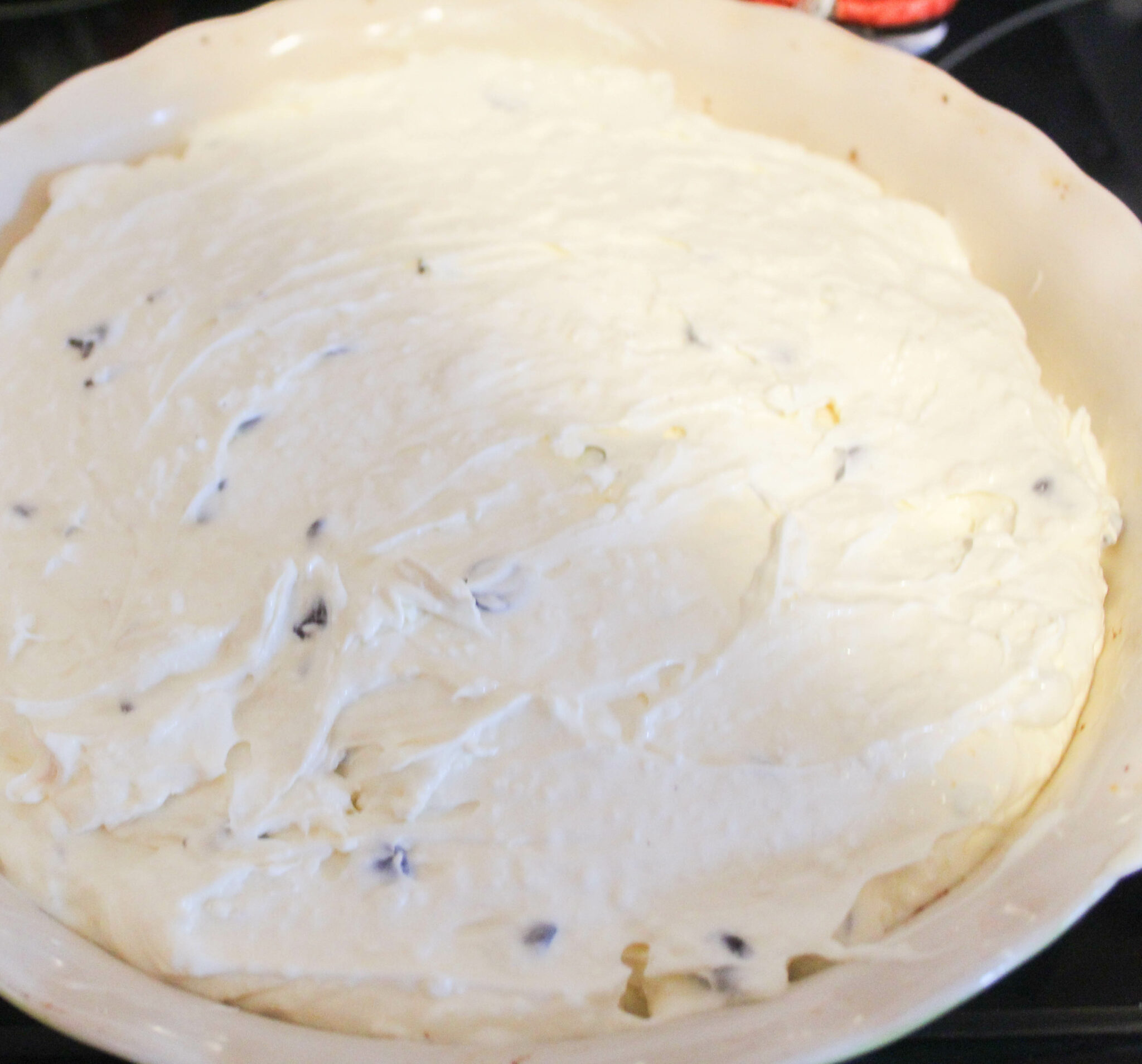 and bake for a decadent treat!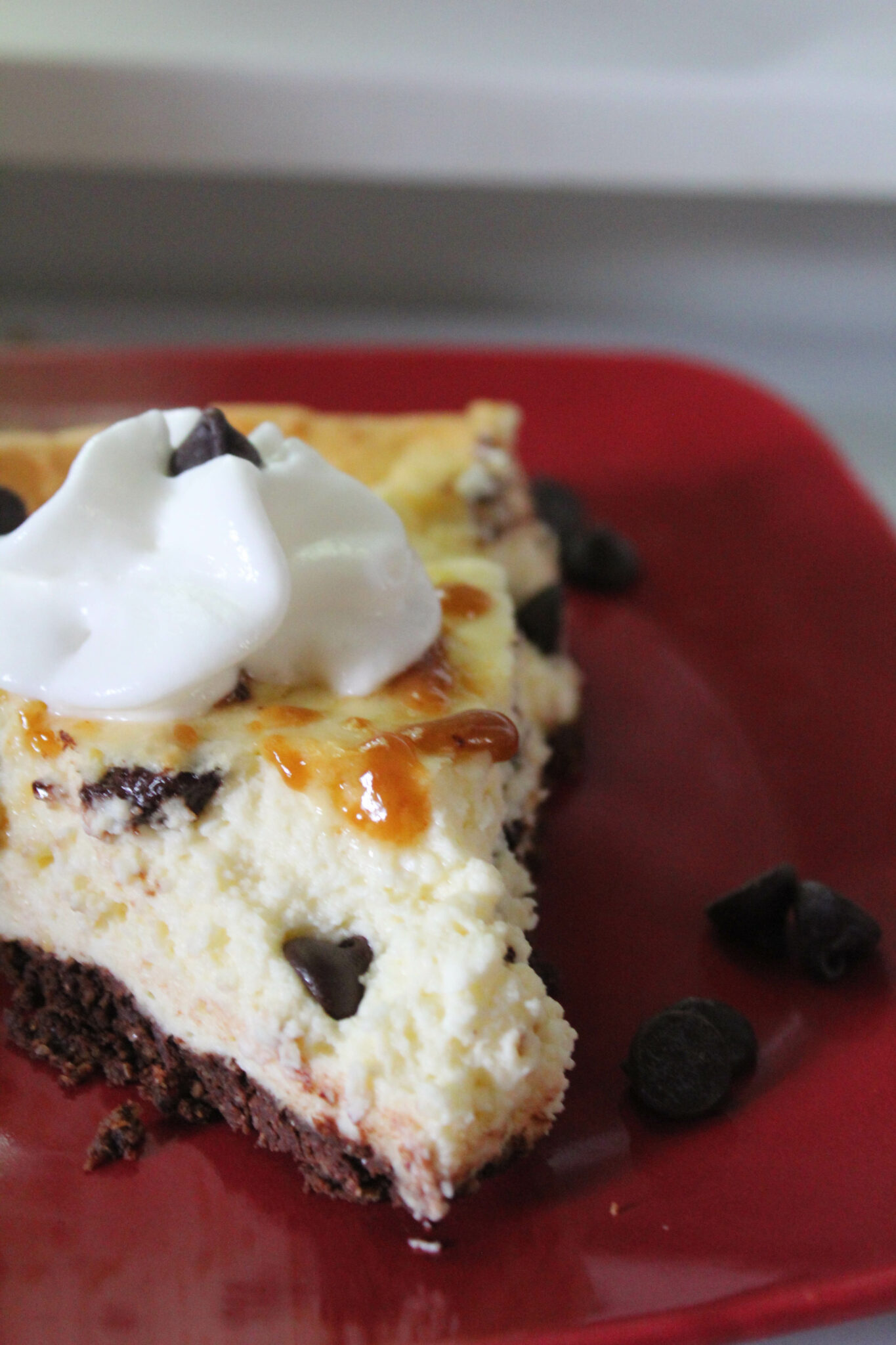 I've simplified it as much as possible because #MomLife. This cheesecake is so rich that you don't need more than a sliver. This recipe makes one 10-inch cheesecake. I cut mine into 16 small slices. This recipe was a hit with my husband and boys! I'm lucky I remembered to photograph it before they knew it was there. I have stored my cheesecake in the freezer and it made a great frozen pie. Just let it thaw for a few minutes on the counter before you try to dig in. 🙂
You Might Also Like..
Here's What Products I Used:
*Note: I used another kind of sugar-free chocolate chips for this recipe, but here's a link for my favorite chocolate chips from THM!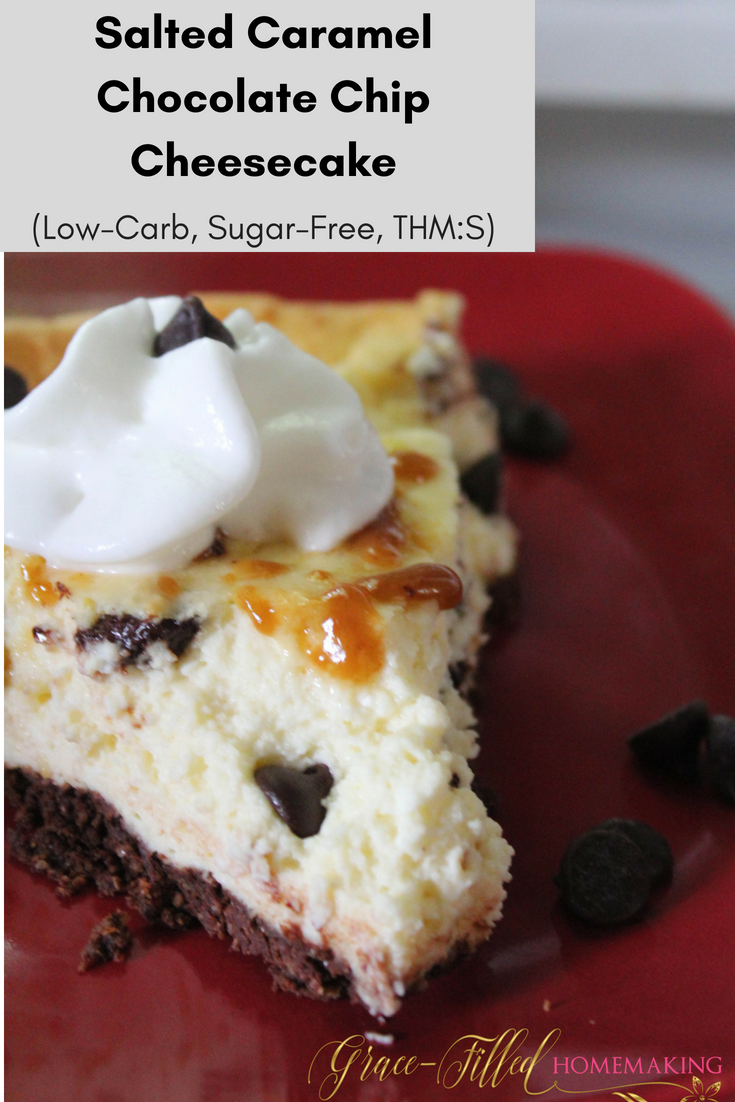 Preheat the oven to 350. Mix all crust ingredients together. Press into a 10-inch pan. Bake for 10 minutes.
Whip together the cream cheese, eggs, sweetener, lemon juice, vanilla, and caramel extract until smooth. Fold in the chocolate chips. Spread on top of baked crust and bake for 50-55 minutes or until set. Let cool.
Melt the butter, salt, and sweeteners together. Bring to a boil and let simmer until thick. Remove from heat and add the cream. Pour over top of cooled cheesecake. If you'd like a thicker sauce, feel free to sprinkle in 1/4 t. of gluccie.