This post might include affiliate links for products that I know and LOVE!
This is one of the easiest recipes that I make for my family, but it's one of the best! My husband says this one is "restaurant-worthy" which is his highest compliment. I like this chicken recipe because it comes together in a cinch and requires no special ingredients.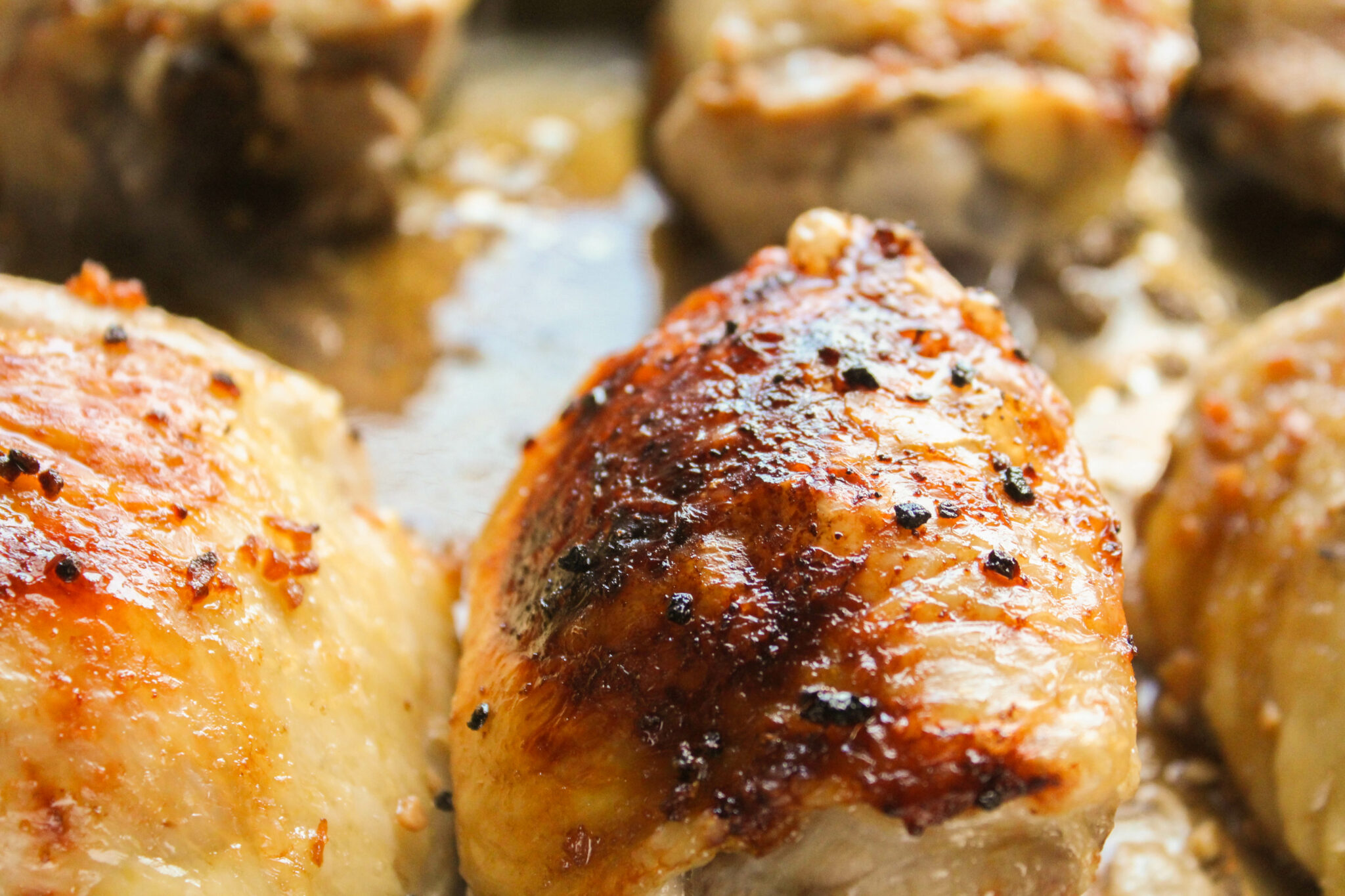 This recipe is a converted recipe with my own twist added. I used to make a plain brown sugar and garlic chicken using just those two ingredients. It was tasty but very sugary! This one has a little more flavor and is a LOT better for you. Because this dish doesn't use any crazy ingredients, it's very family-friendly! It's also frugal. I used chicken thighs for this recipe, but you can use any type of chicken.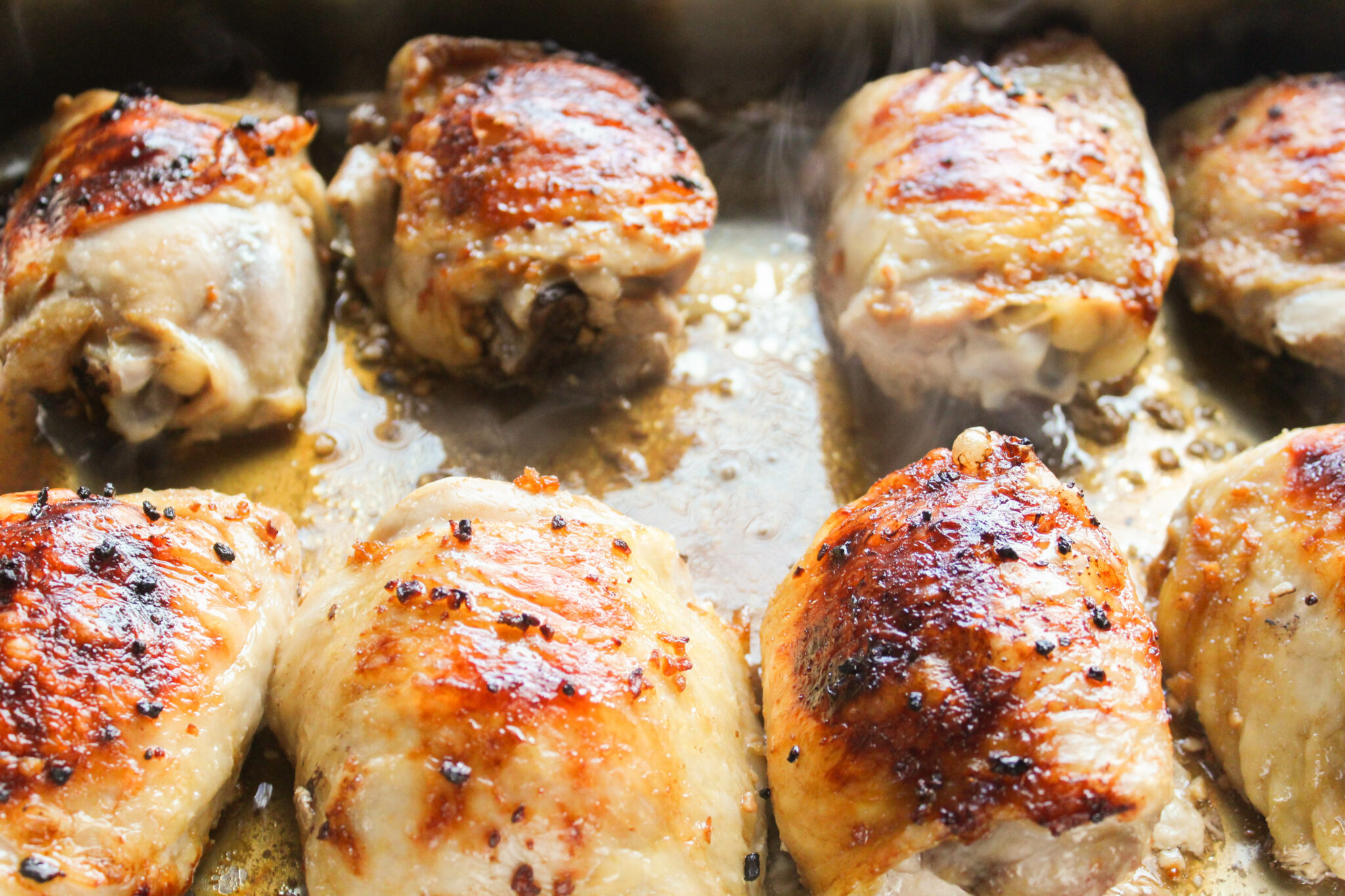 I like to serve this dish with green fries and a side salad. This recipe serves 6-8 people, nutritional info is for 6 servings. 🙂
[amazon_link asins='B000QUZXHO,B000050AVC,B00Y13KM82′ template='ProductCarousel' store='thefabwif0e-20′ marketplace='US' link_id='7dc185b4-38e9-11e8-b78c-1f1092494612′]
You May Also Like..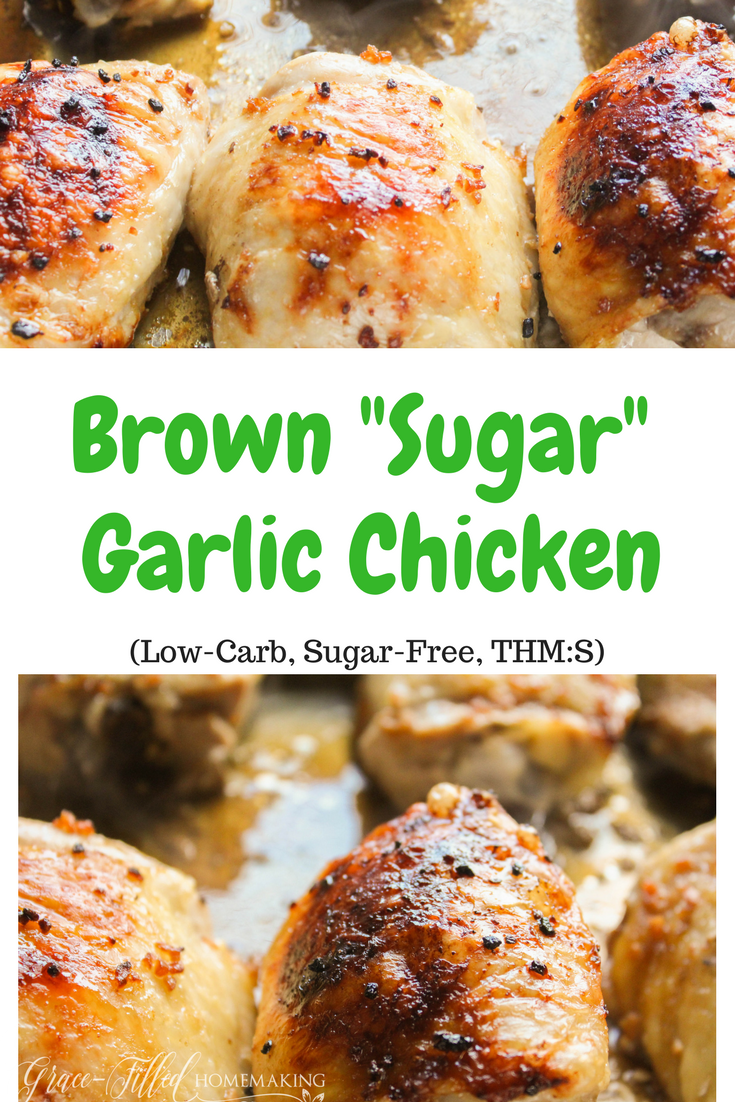 Special Ingredients Mentioned:
Nutrition Facts
Amount Per Serving
% Daily Value
Vitamin C 0%
Calcium 16%
Iron undefined%
Preheat the oven to 375 degrees. Place thawed chicken in a large pan. Melt butter and combine with molasses, sweetener, and spices. Pour over chicken. Bake for 40 minutes or until juices run clear. Enjoy!