This post might include affiliate links for products that I know and LOVE!
I've been working for quite a few weeks to perfect an on plan apple cider and I finally came up with a substitute I'm happy with! 🙂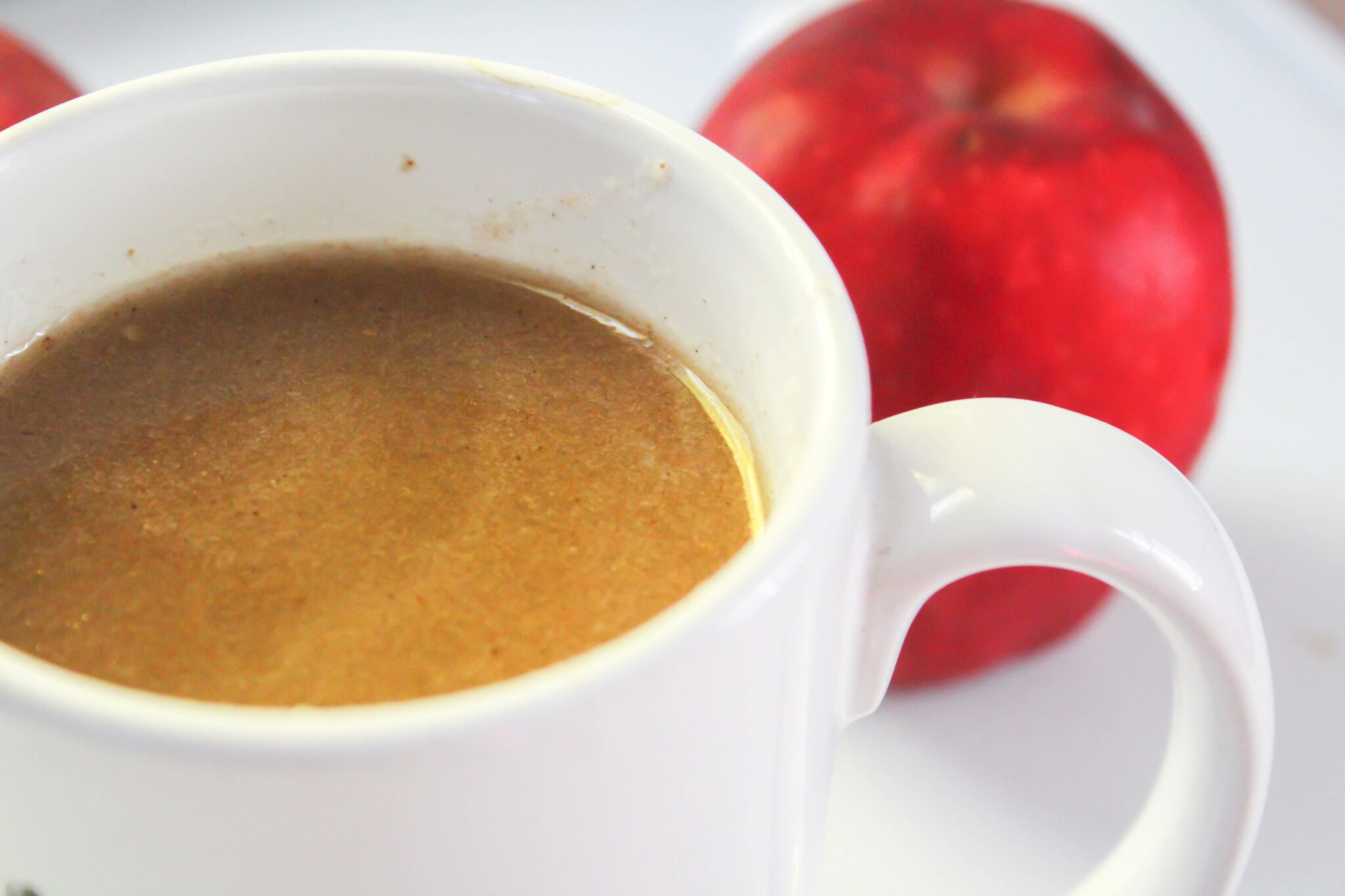 I have a lot of fond memories that include a hot mug of apple cider. Church bonfires, harvest parties and the occasional cozy afternoon with a big book. Fruit juice itself isn't included in the Trim Healthy Mama plan because it can spike blood sugar, so I found a way around it. I use unsweetened applesauce to give it that "sugary" taste and apple cider vinegar to give it that much-loved tang. Both ingredients combined with some spices make for a nice hot cup of apple cider! I did try this recipe a few times with JUST apple cider vinegar and it needed a little something extra.
A lot of my readers heard about my plans to create an on plan apple cider and asked for a caramel variation. To make this cider with a caramel twist, simply add 1/8 t. caramel extract and a pinch of mineral salt. 
I'm in the market for a new blender (Recommendations please!) so I did notice that my food processor had a hard time totally combining the applesauce with the other ingredients. This wasn't a make or break issue for me, but it did mean that once the drink settled I had to stir it a few times to recombine the applesauce. Those of you who aren't using a food processor to make your drinks might not have this issue, but I did feel it was worth noting for the sake of transparency and all. 🙂 
This drink is labeled an "E" drink because of the applesauce. However, I recommend including this as your drink with an "E" meal. Be sure to anchor with a protein-packed side as usual! Example: Have this drink with your breakfast of an egg white omelet and piece of sprouted toast.
If you like Apple Cider, you might also like these cozy drinks!
A roundup FULL of coffee shop type goodies from all the THM bloggers!
Pin My Apple Cider Recipe For Later Here!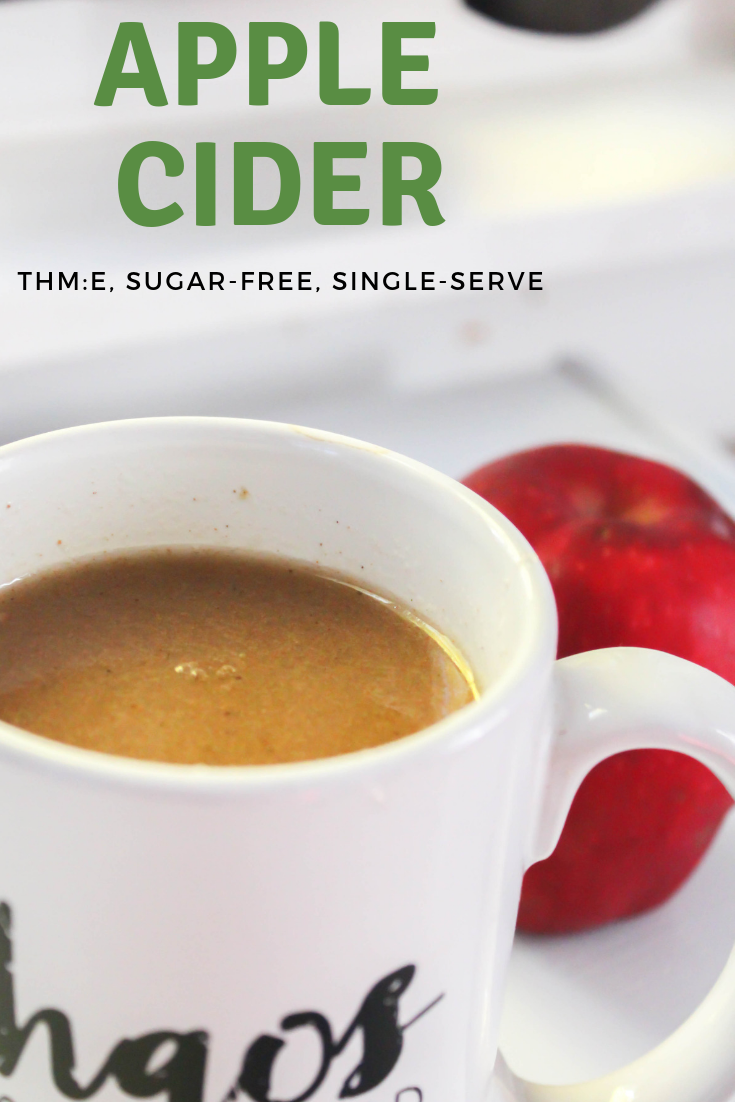 Place all ingredients in blender and blend, blend, blend until smooth! Note: Please be sure to ventilate your blender every few seconds as this is extremely hot.