This post might include affiliate links for products that I know and LOVE!
If you're in the mood for a hearty, filling Mexican dinner..I've got you covered! These wet burritos are the ultimate satisfying dinner that will keep your family talking about them for days!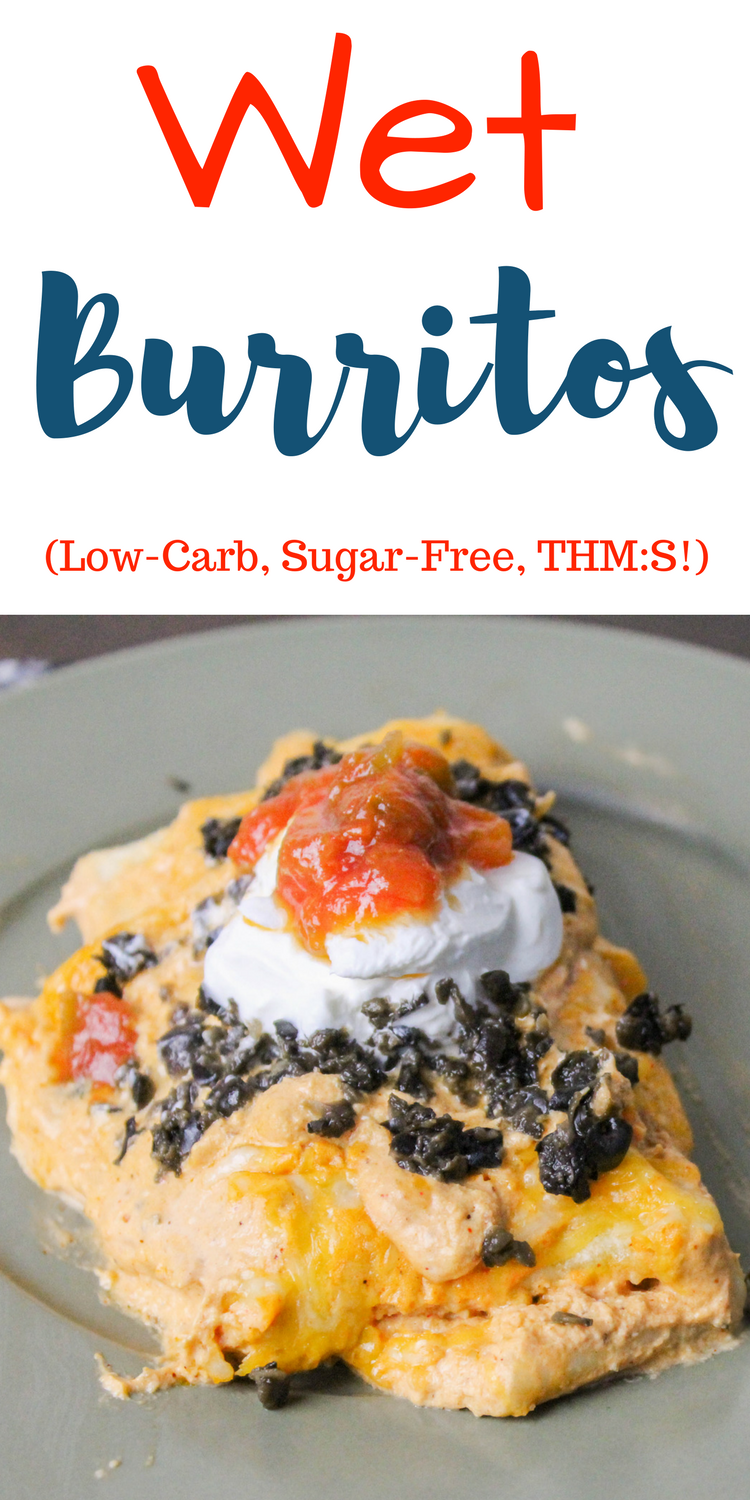 If you haven't heard of a wet burrito, it's exactly what it sounds like. A flavorful burrito topped with a sauce and covered with cheese and other toppings. This dinner might have a few different elements, but like the majority of my recipes, it is extremely simple to make. I used ground beef for my burritos, but you can use chicken if that's what you have on hand. Feel free to switch up the toppings! I used olives (accidentally bought minced type ones when I wanted sliced!), sour cream and salsa. I found myself wishing I had some shredded iceberg lettuce and guac on hand! I served these enchiladas with a side salad drizzled with olive oil to get my greens in.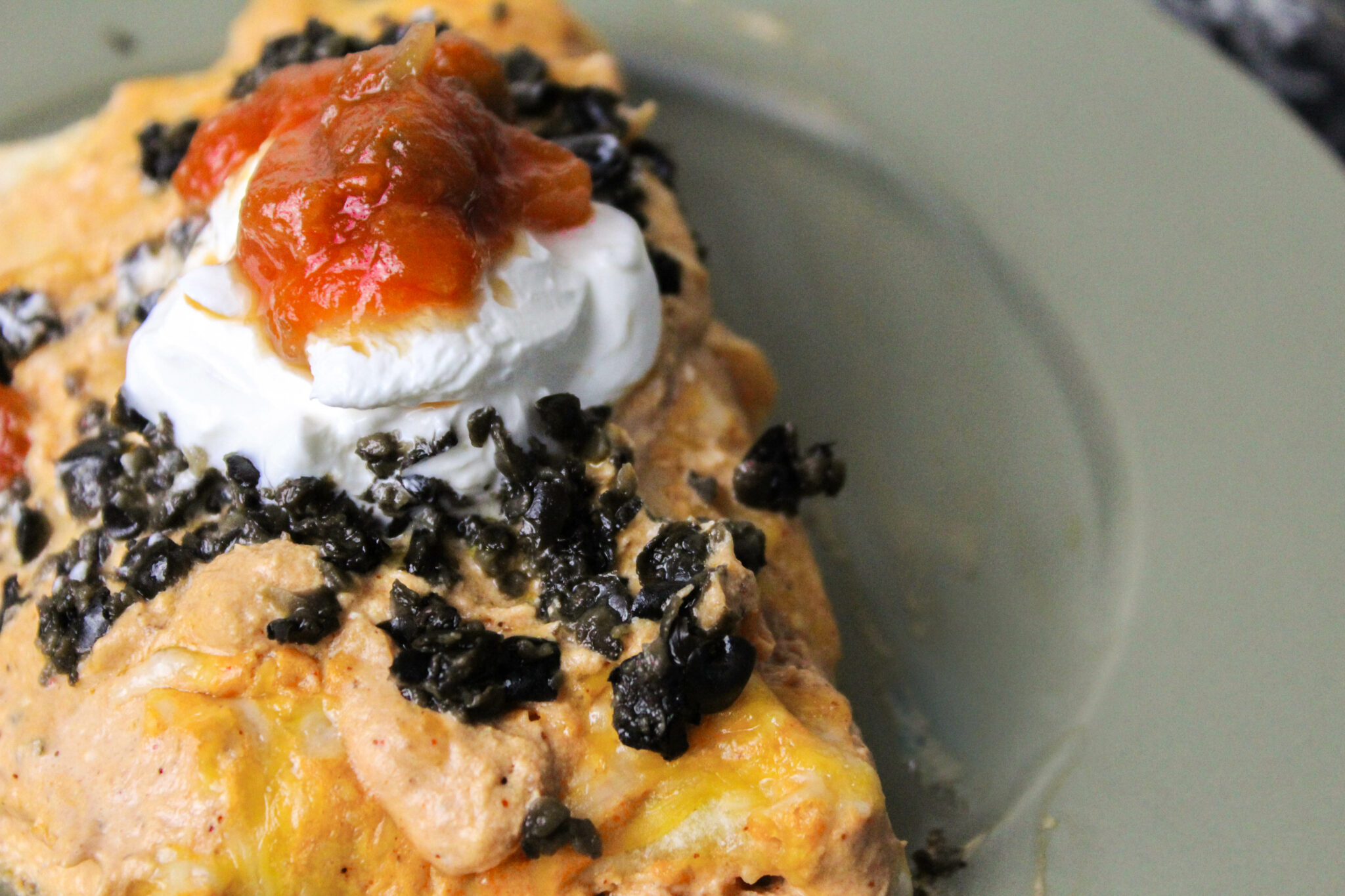 This recipe makes about 6 burritos or a 9×13 inch pan full. Keep in mind that you can have two burritos if you use the low-carb tortillas that have 3g carbs each or one burrito if you use the 6g kind. Not into store-bought tortillas? Use wonder wraps from the THM Cookbook!
Add all ingredients to a food processor or blender and blend until smooth!
Brown the ground beef. Drain and rinse. Place back in skillet and stir in the spices. Lightly spray a 9x13 inch pan with nonstick spray. Place a large spoonful of the meat mixture and a pinch of cheese in each tortilla and roll burrito style. Place in the pan and top with the burrito sauce. Top with additional cheese. Bake at 350 degrees or until the cheese is melted and it's bubbly. Enjoy!
Nutrition Facts
Amount Per Serving
% Daily Value
Total Carbohydrates
11.1g
Vitamin C 0%
Calcium 52%
Iron undefined%