This post might include affiliate links for products that I know and LOVE!
As much as I love zoodles, I find myself craving real, takeout style sesame noodles on a regular basis. Honestly, who wouldn't? A good sesame noodle, in my opinion, is flavorful, slightly sweet and a little sticky. I'm so excited to share my perfected sesame noodle recipe with you!
These noodles are awesome under a stir-fry, as a side dish to an Asian inspired meal, or even eaten cold as a snack (Come on, you know you've done it!). They actually get better the longer they sit and are best slightly cold. They're made with Dreamfields pasta, so they have a "real" pasta texture to them. A serving size of these sesame noodles is about a cup, so load up on the veggies and meat! I wouldn't recommend reheating these, as it loses its low-carb magic. This recipe serves a family of 6 if you stick with the recommended serving size. It also requires no special ingredients if you use a store-bought THM approved sweetener.
Like all of my meals, these noodles are completely family-friendly and approved by my picky non-THM man.
Please forgive my unintentional tongue twister. Super Simple Sesame Noodles was the title I decided on after a long day chasing little men. 🙂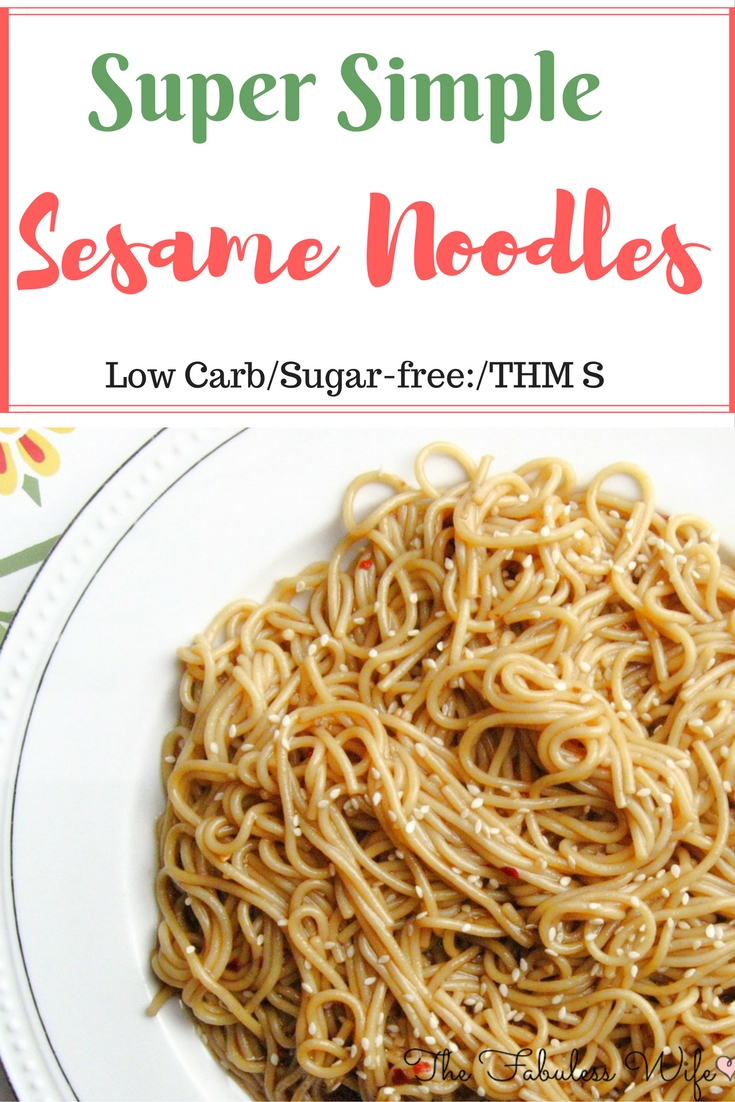 Special Ingredients Mentioned:
Boil your pasta and drain. In a separate bowl, whisk together the remaining ingredients. Pour over pasta and stir to combine. Top with toasted sesame seeds and red pepper flakes if you wish.