This post might include affiliate links for products that I know and LOVE!
I'm a huge fan of hot cocoa, especially ones that are a bit different. In the past, I've created recipes for mint hot cocoa and recently perfected this recipe I'm sharing with you today! There's something special about a cup of steaming Mexican Hot Chocolate. Mexican Hot Chocolate is just as creamy as your regular hot chocolate, but it's complemented by a unique spice blend and usually uses quality vegan chocolate for baking.  This cocoa includes a burst of flavors from chili powder, vanilla, cinnamon and if you want a little kick, cayenne pepper.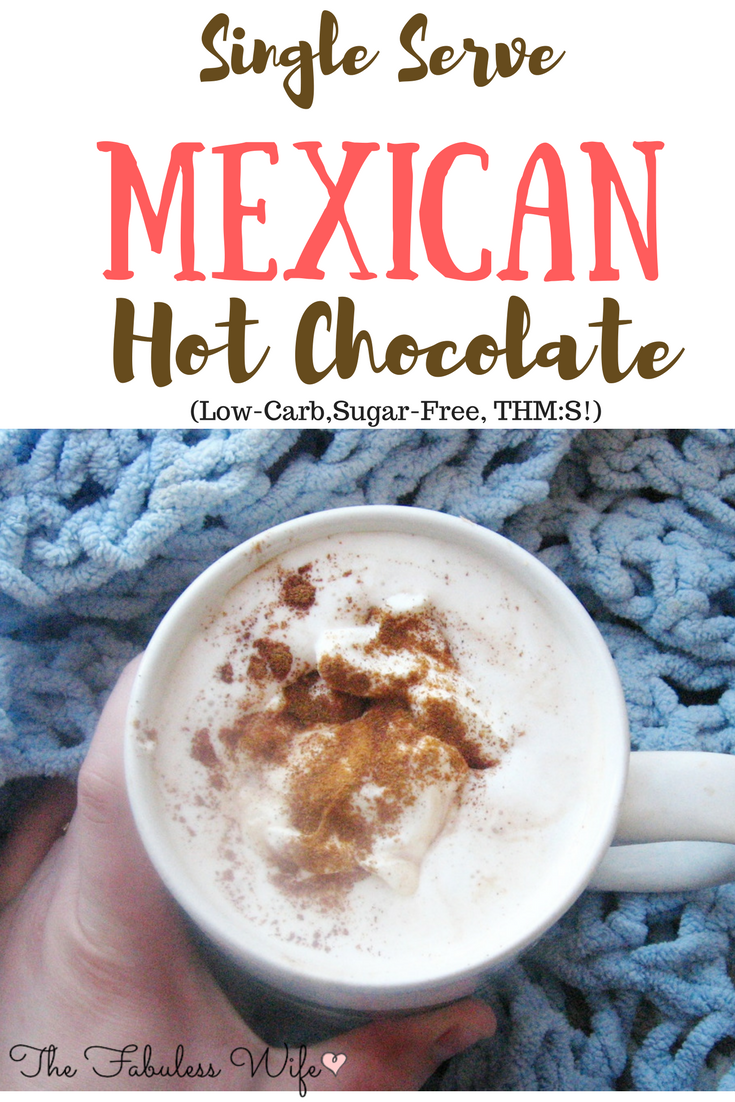 The recipe is single serve but makes a very large mug. I was able to get my share and satisfy the curiosity of two little men. Traditional Mexican Hot Cocoas are heavy in cream and sugar, but I decided to add creaminess to this recipe using coconut oil to keep it a little lighter. This is a good idea, especially if you want to indulge in a squirt of fat-free Reddi-Whip on top or even whip up a batch of homemade whipped cream. I'd recommend the extra sprinkle of cinnamon as a garnish, it makes things prettier. 😉 If you don't feel like indulging, this recipe is a Deep S.
My hot cocoa is the perfect way to warm up on a cold day and with the impending winter storm brewing, this recipe is timely.
Special Items Mentioned:
Heat the almond milk, water and vanilla on the stove over low until warmed through. This took me about five minutes. Add all dry ingredients to a blender. Slowly add the almond milk mixture and blend until smooth. Enjoy! *Alternately, you can use an immersion blender and keep everything on the stovetop. 🙂