This post might include affiliate links for products that I know and LOVE!
These truffles are a game-changer. After experimenting with so many different ingredients and flavors, these are the winner! They're a traditional truffle. Smooth, creamy, melt in your mouth. They have a dark mysterious flavor that is so rich and decadent. They're ideal for special occasions like holidays or you know, that time of the month.  I'd recommend a serving size, but I'm pretty sure you'll be satisfied after one or two. 😉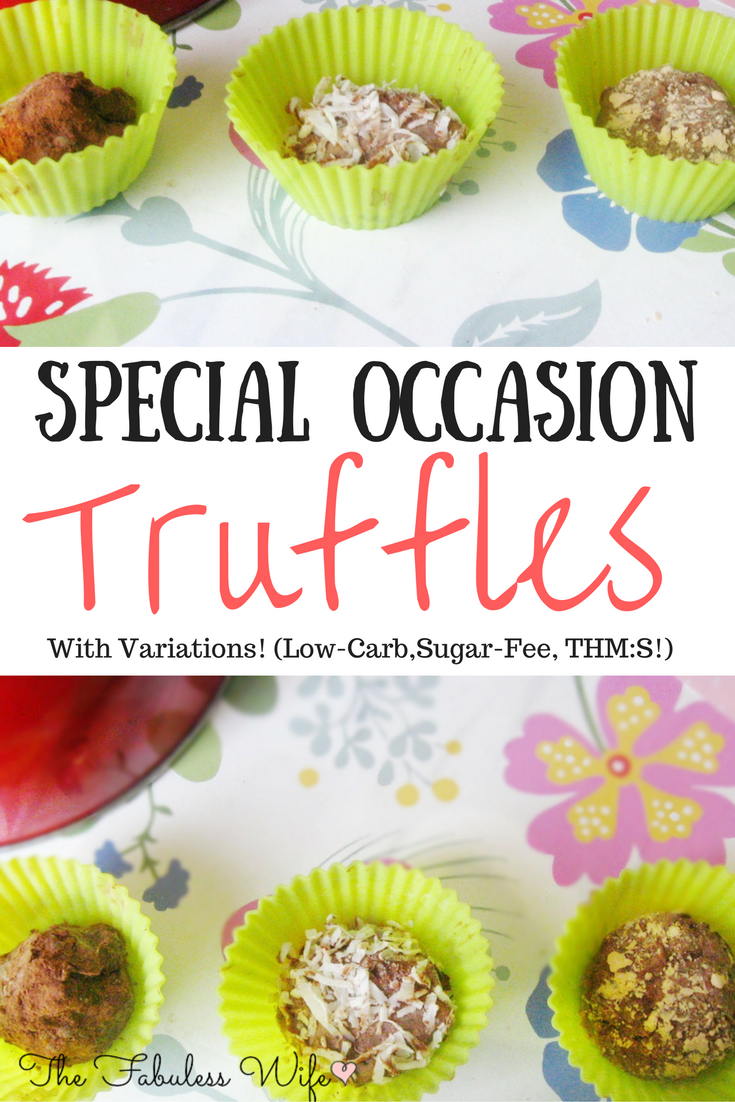 The recipe you'll see in the little box is a base recipe, but I'm including lots of variations so you have your pick of the lot! I rolled mine in cinnamon, some cocoa powder, peanut flour and unsweetened coconut (NOT all at once!).  Let me know what kind you choose to make. If you come up with any creative ideas of your own, be sure to share with the group!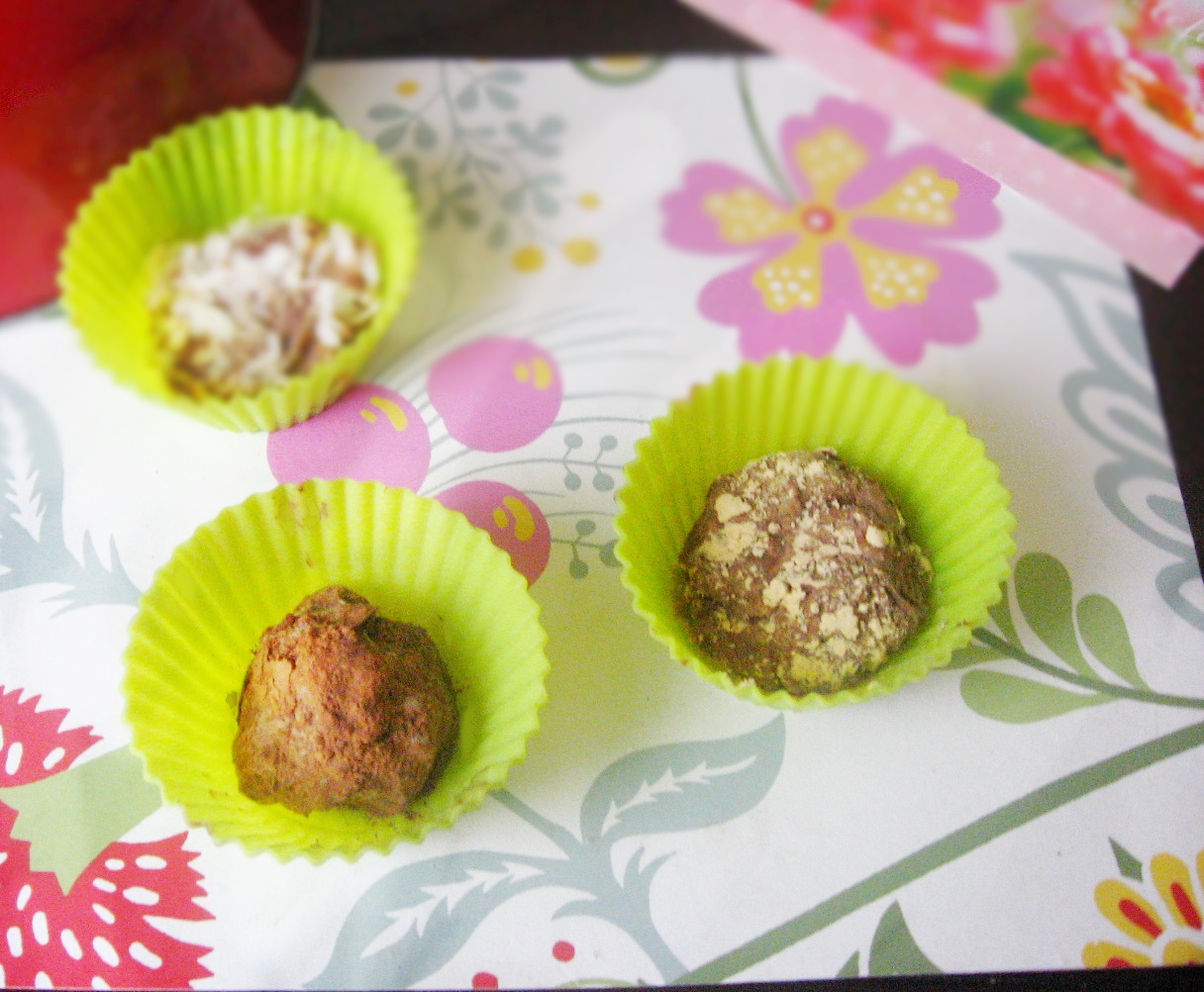 Variations:
Peppermint Mocha- Add 1/4 t. Peppermint extract to the truffle mixture. Roll truffle in xylitol sweetened peppermints.
Orange Chocolate- Add 1/4 t. Orange extract to truffle mixture and sprinkle orange zest on top.
Peanut Butter-Add 1 T. Natural Peanut Butter to truffle mixture.
Coffee- Add 1 t. Instant coffee grounds to truffle mixture.
Amaretto- Add 1/4 t. Rum extract to truffle mixture.
Salted Caramel- Add 1/4 t. Caramel extract to truffle mixture and sprinkle sea salt on top.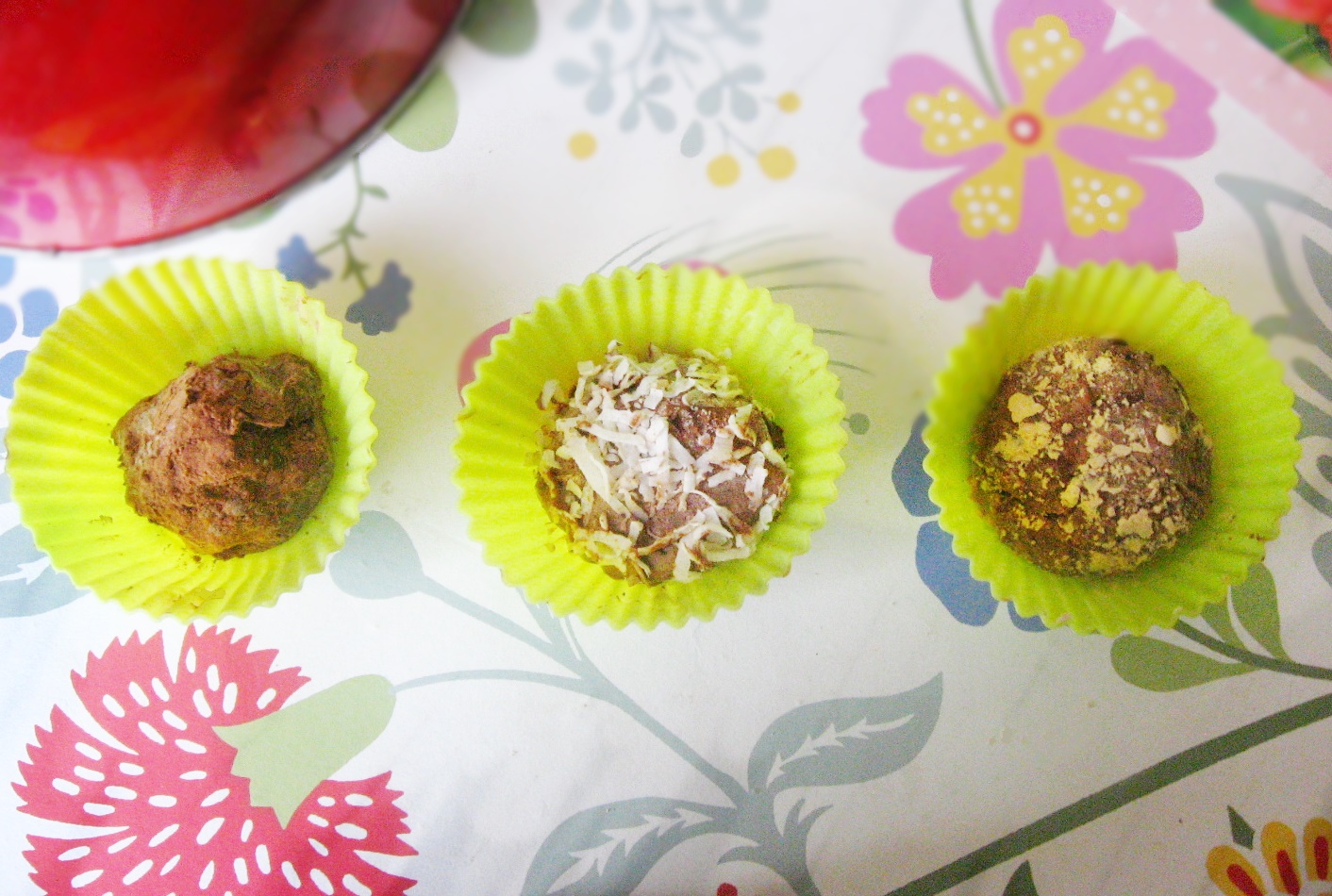 Special Items Mentioned:
Combine all ingredients over medium heat until smooth. Pour in a loaf pan and place in freezer for 30 minutes or until hardened. You want the texture to be smooth, yet able to be rolled in your palms. Scoop the mixture out in tablespoon size servings. Roll the hardened mixture into balls, then roll in toppings of choice. You'll want to work fast! Store in fridge until ready to eat.