This post might include affiliate links for products that I know and LOVE!
If you need a blow-your-mind family casserole, I've got you covered. These burritos are top-notch family-friendly fare. The best part? They're packed with a couple secret veggies that your family will have no clue about. Seriously, I fed these to my husband and he didn't even notice anything but how good the Verde sauce is!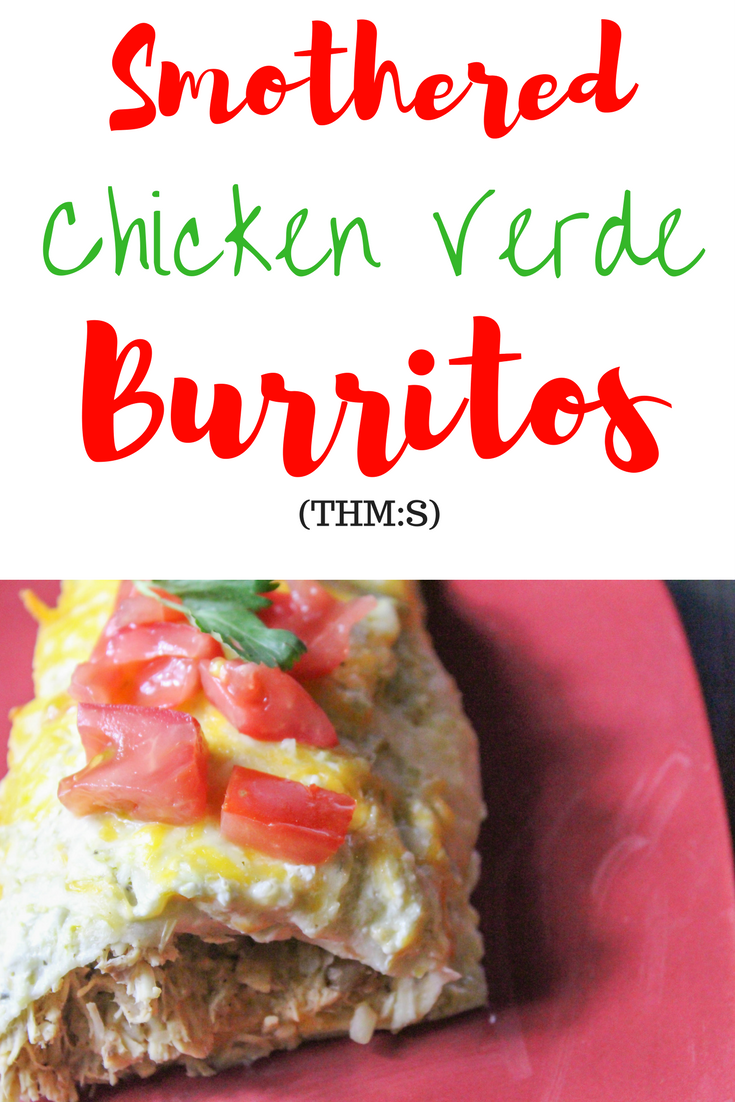 Sometimes, you just need a good, creamy Mexican dish. This one features tortillas (Or wonder wraps) filled with a delicately spiced chicken, beans, cheese and cauli-rice mixture. You won't mind skipping the store bought taco seasoning when you can throw these spices together so quickly. The cauliflower rice really adds some bulk to the burrito, plus you can't even tell it's not real rice. The burritos are topped with a two, possibly 3 ingredient Verde sauce that takes only a simple whir of your blender to create. Topped with a bit more cheese, this is a wonderful "S" dinner.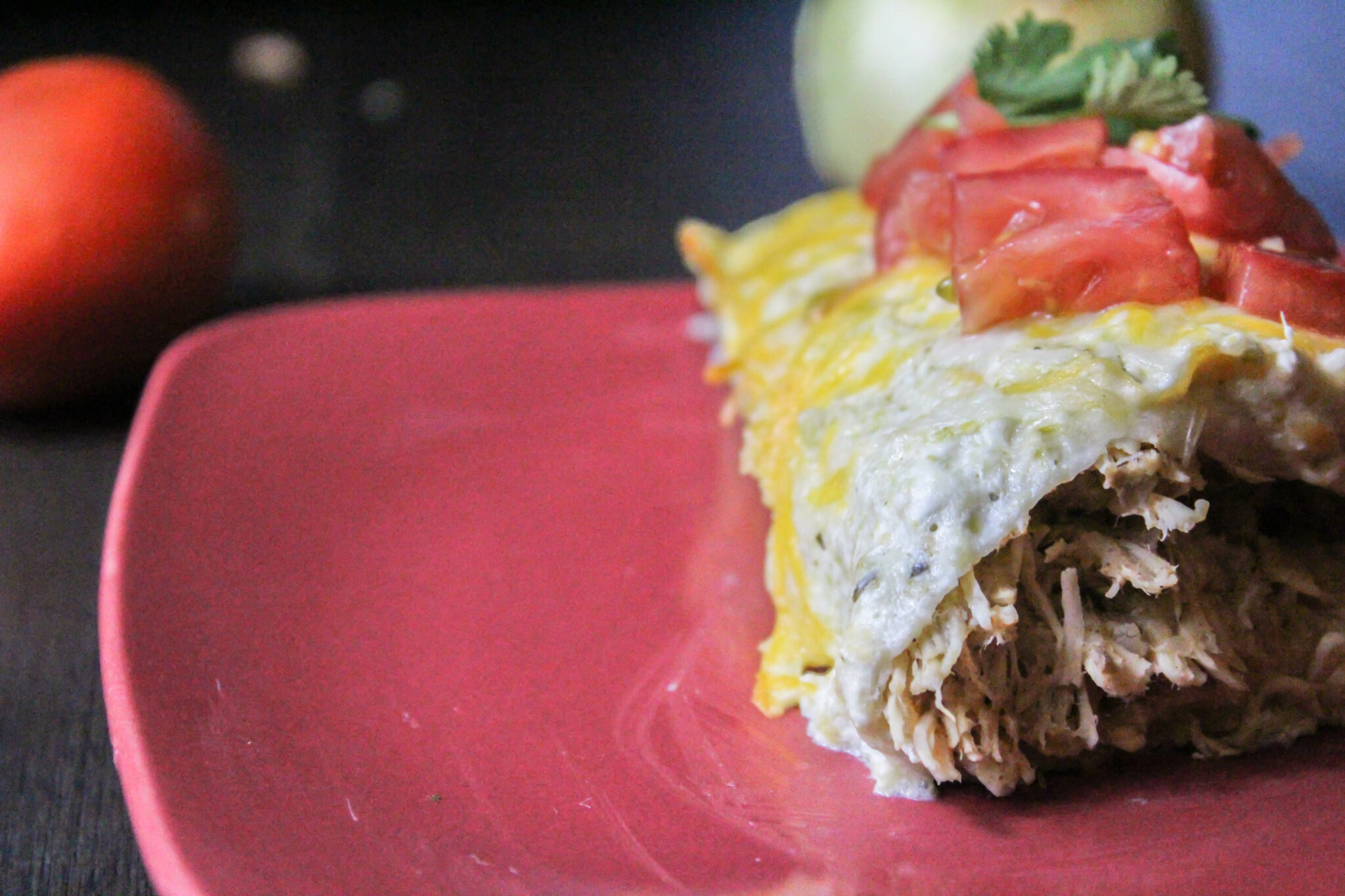 A couple of things; Yes, I mentioned beans. However, the few pinto beans per serving are NOT going to throw you into Crossover mode. Next, if you're a purist feel free to use your Wonder Wraps in this recipe and fold them into more of a taquito shape. I used Mission's 6g low-carb tortillas and got all 8 tortillas filled with leftover chicken mixture.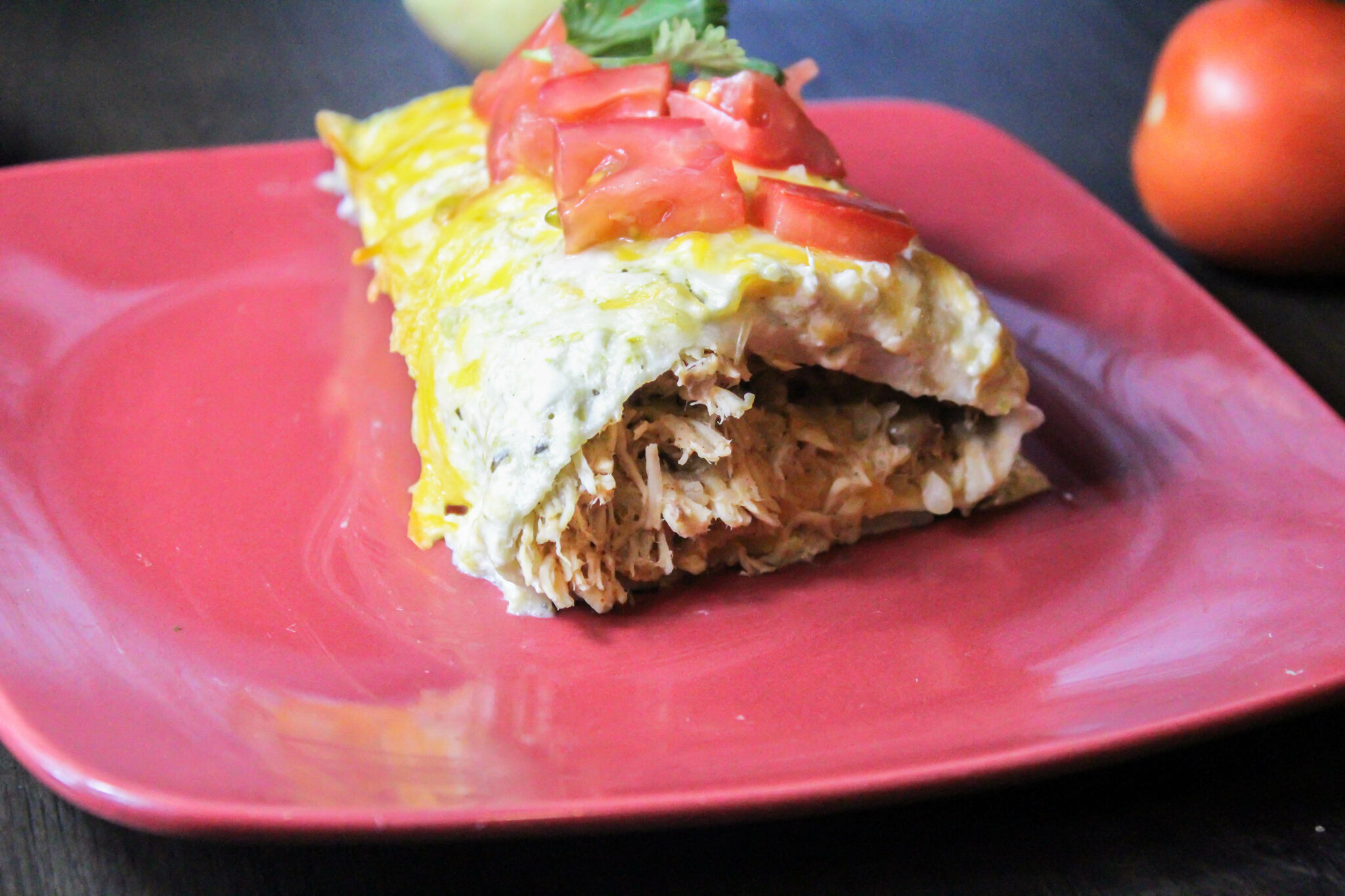 This recipe serves 8 people a HUGE burrito. I was able to refrigerate leftovers and they tasted great! If you're going to make this a freezer meal, roll your burritos and place them in a large zip-loc baggie. Blend your sauce and freeze it in a separate bag. Bake the burritos at 350 for a good 20 minutes or so. Take them out, pour your sauce over them with a sprinkle of cheese and bake for 10-15 more minutes or until bubbly.
[amazon_link asins='0804189986,1101902663,1101902639,0988775115,0998089508′ template='ProductCarousel' store='thefabwif0e-20′ marketplace='US' link_id='95ea492d-9f3d-11e7-a762-31f42ba2ac33′]
Preheat the oven to 350 and spray a 9x13 inch pan with coconut oil spray. Place all ingredients into a mixing bowl and lightly mix until chicken is shredded. I used my Kitchen-Aid and it worked great. If you want to pre-shred the chicken that's fine too. 🙂 Place filling in tortilla and roll into burrito. Place in pan.
Place all ingredients in blender and blend until smooth. Pour over top of burritos. Sprinkle additional cheese on top. Bake for 25-30 minutes or until bubbly.
Nutrition Facts
Amount Per Serving
% Daily Value
Total Carbohydrates
17.8g
Vitamin C 0%
Calcium 143%
Iron undefined%