This post might include affiliate links for products that I know and LOVE!
My Single Serving Chocolate Mousse is the perfect indulgence. You'd think this dessert is extremely heavy because of its light, airy texture, but the base ingredient is actually Greek Yogurt. Using Greek Yogurt as the base allowed me to reduce the whipping cream to a mere two tablespoons without giving up any of the creaminess that I l0ve in a good mousse. Plus, it adds additional protein!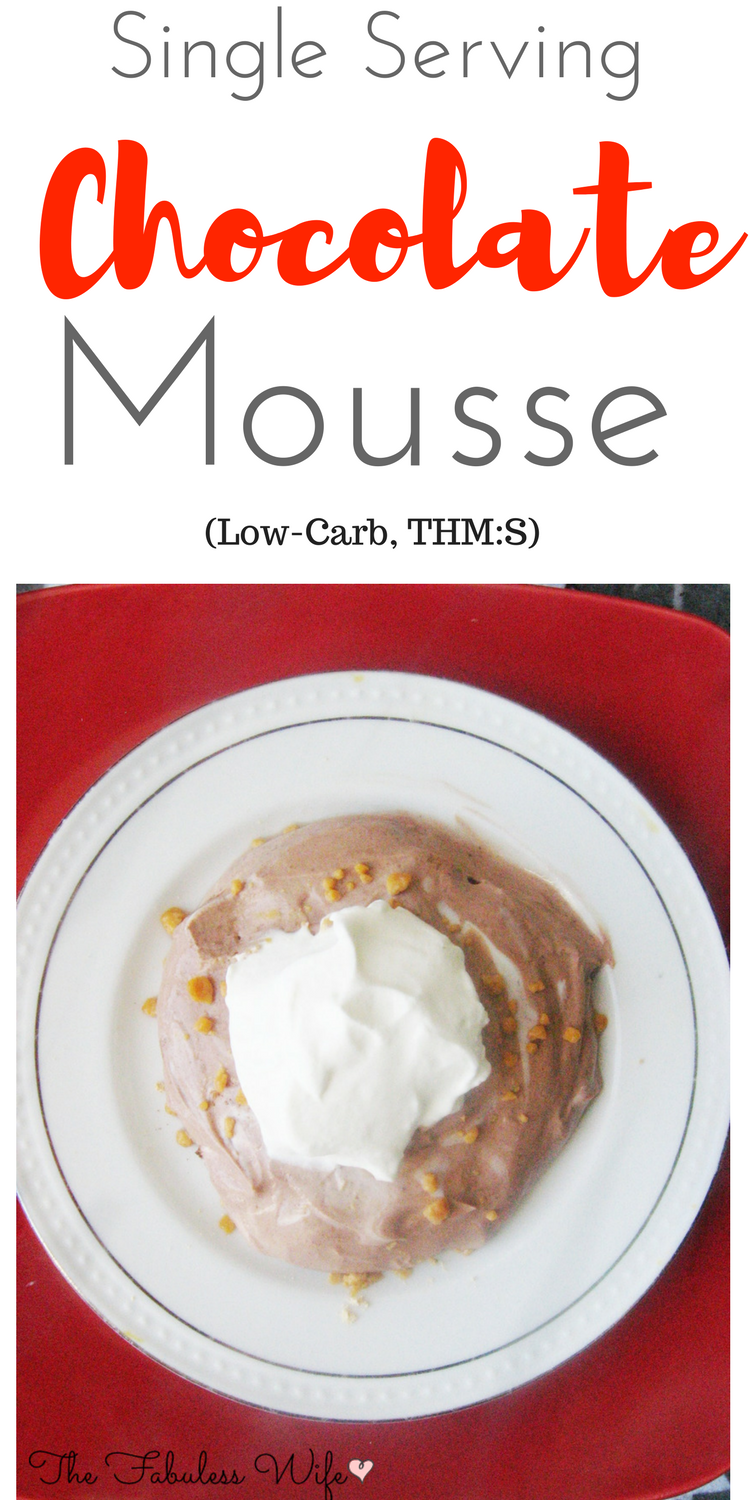 I love this recipe because it literally takes about five minutes to make! I topped my mousse with a dollop of homemade whipped cream and some peanut flour (stored in the freezer which explains the little clumps!). I think this would be great topped with a few sugar-free chocolate chips too!
Special Items Mentioned:
1 Whip the yogurt and cream together until light and fluffy. This took me about five minutes. 2. Stir in the cocoa powder and Super Sweet. 3.Serve and enjoy!