This post might include affiliate links for products that I know and LOVE!
One of my favorite Fall treats is apple crisp with extra topping! I don't always feel like whipping up a family-sized dessert, so I created this single-serve apple crisp for a quick fix.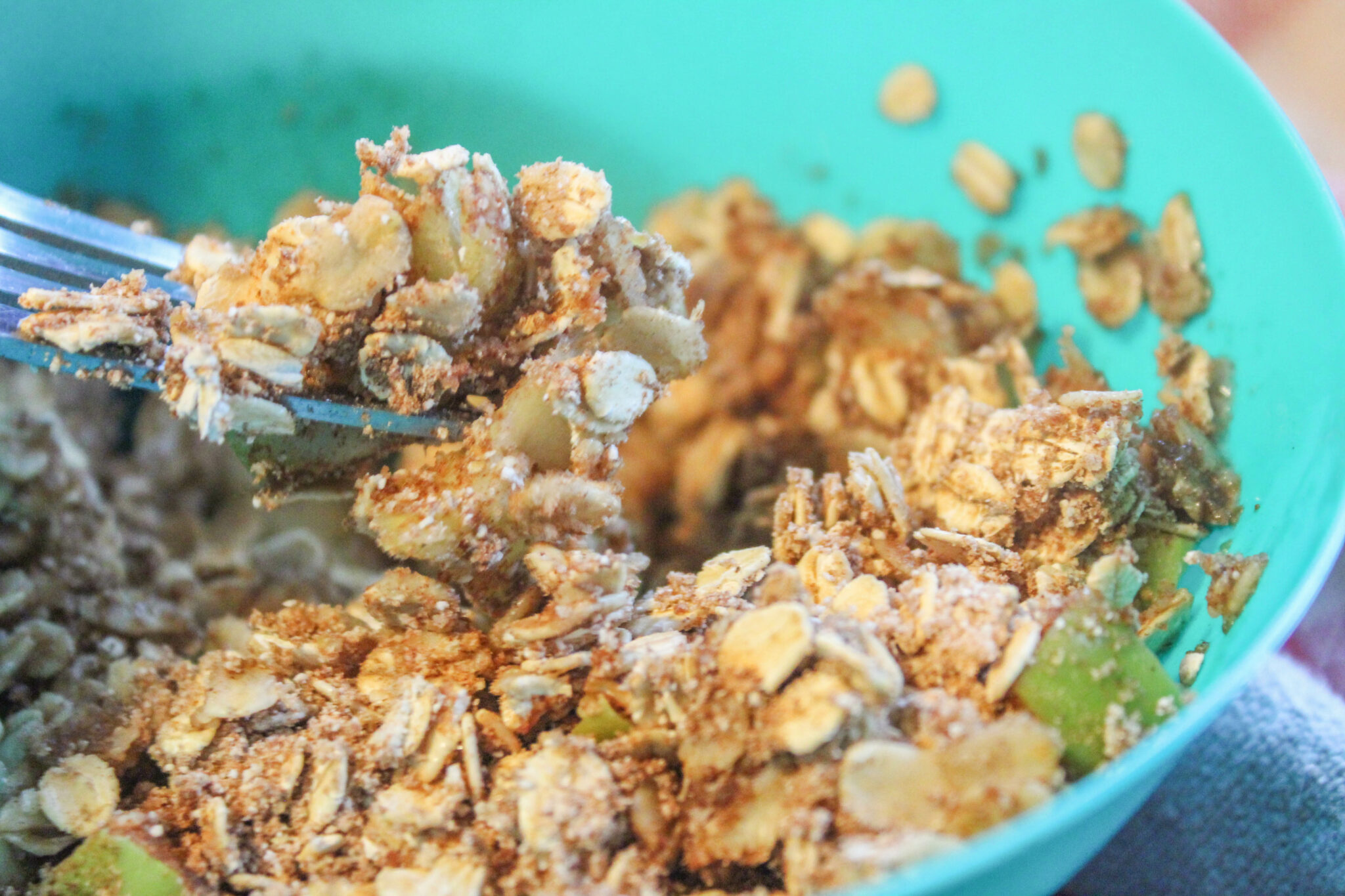 This recipe is the ultimate Drive-Thru-Sue treat because it uses the microwave. It can be a real life-saver when those Fall dessert cravings hit and you need something..stat! I prefer using green apples with this recipe because the tartness mixes so well with the sweet topping. I should probably tell you that this recipe has extra strudel and if you're not a fan of all that topping, feel free to cut the topping portion in half!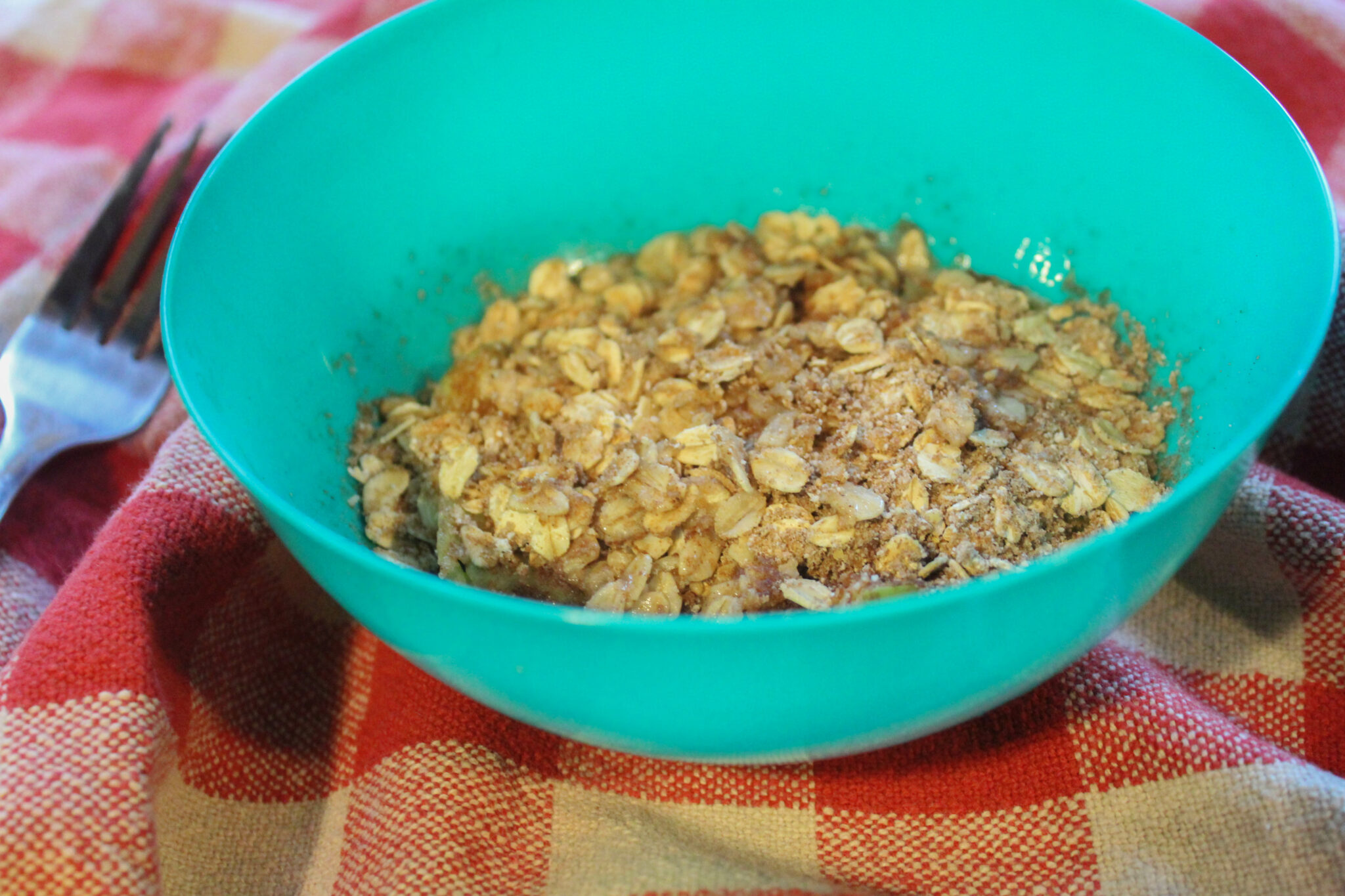 You'll notice this recipe calls for butter. That 1 teaspoon will still keep you in "E" mode while adding a bit of homestyle flavor to the crisp. If you're cool with a Crossover, add more. With the small amount of butter, the crisp isn't exactly as crisp as one you'd make in the oven. If you'd like to take the extra time, you can use a little ramekin and bake it at 350 for 15-20 minutes to get a crisper texture.
This recipe serves one, but it is a generous serving, so you can share with a friend! 🙂
To Make This Treat with No Special Ingredients
Use your favorite store-bought sweetener and omit the Baking Blend. Instead, take 1-2 Tablespoons of the oats and blend into oat flour. Voila! 🙂
Special Ingredients Used:
Pin My Single Serve Apple Crisp For Later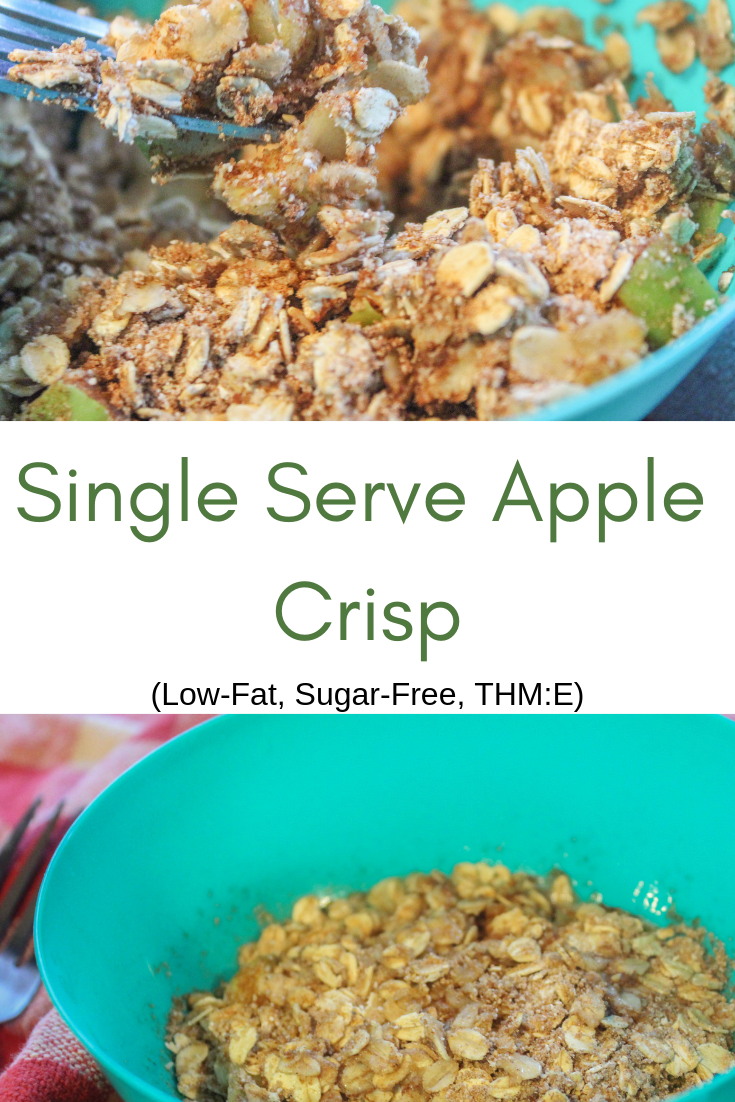 Place the diced apple in the bottom of a microwave-safe dish. In a separate bowl, mix together the oats, baking blend, sweetener, salt, and cinnamon. Sprinkle over top of the apples. Divide the butter and put it on top of the topping. Sprinkle the water over top until most the topping is moistened. Microwave for 1 minute and 30 seconds. Let cool. Enjoy!