This post might include affiliate links for products that I know and LOVE!
Need a stunning St. Patrick's Day dessert? I got you covered with my minty-chocolate topped Shamrock Cheesecake! This treat is a THM:S and totally delicious!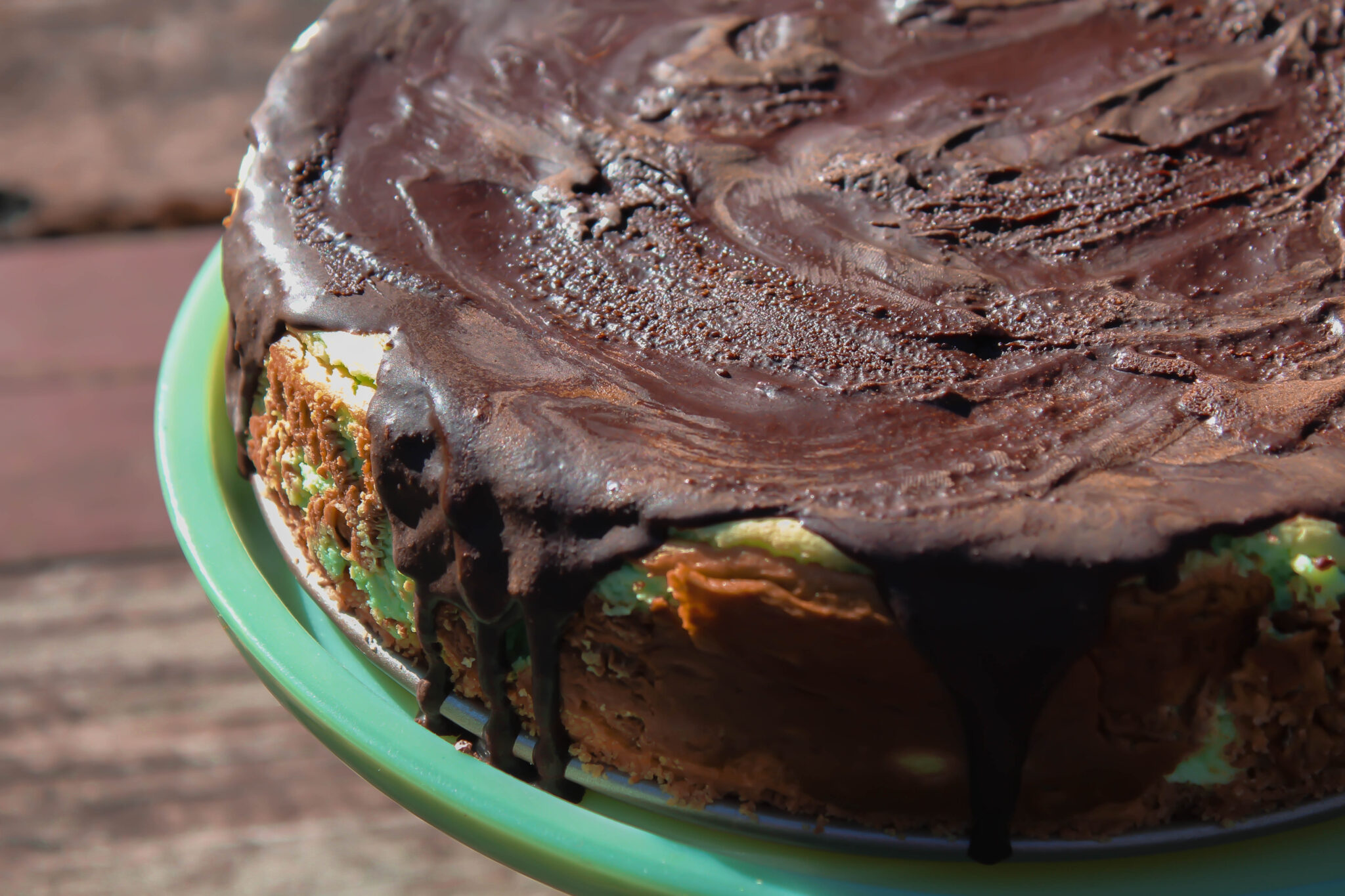 This recipe was inspired by my No-Bake Mint Patty Bars. I love them, but I wanted to try my hand at an actual cheesecake-cheesecake this year. This cheesecake was a hit with my entire family, so I knew it was worthy of your lovely tables. 🙂
Shamrock Cheesecake Notes
You'll notice I use food coloring in this recipe. As a Mama of littles, every so often I like to add the "wow" factor to their magical little lives. I fully get that not everyone likes food coloring and that's ok! You can blend a few spinach leaves in a bit of water or add some spirulina powder. Moms who are cool with a tiny bit of food coloring, this is what I use. It's a great middle of the road option for me.
The chocolate topping is Trim Healthy Mama's Skinny Chocolate. The recipe can be found in the first THM cookbook. It's super yummy and makes the BEST hard shell for this cheesecake. You can achieve similar results by melting chocolate chips though.
If you want a really sweet cheesecake, I recommend adding a couple doonks of stevia or extra sweetener.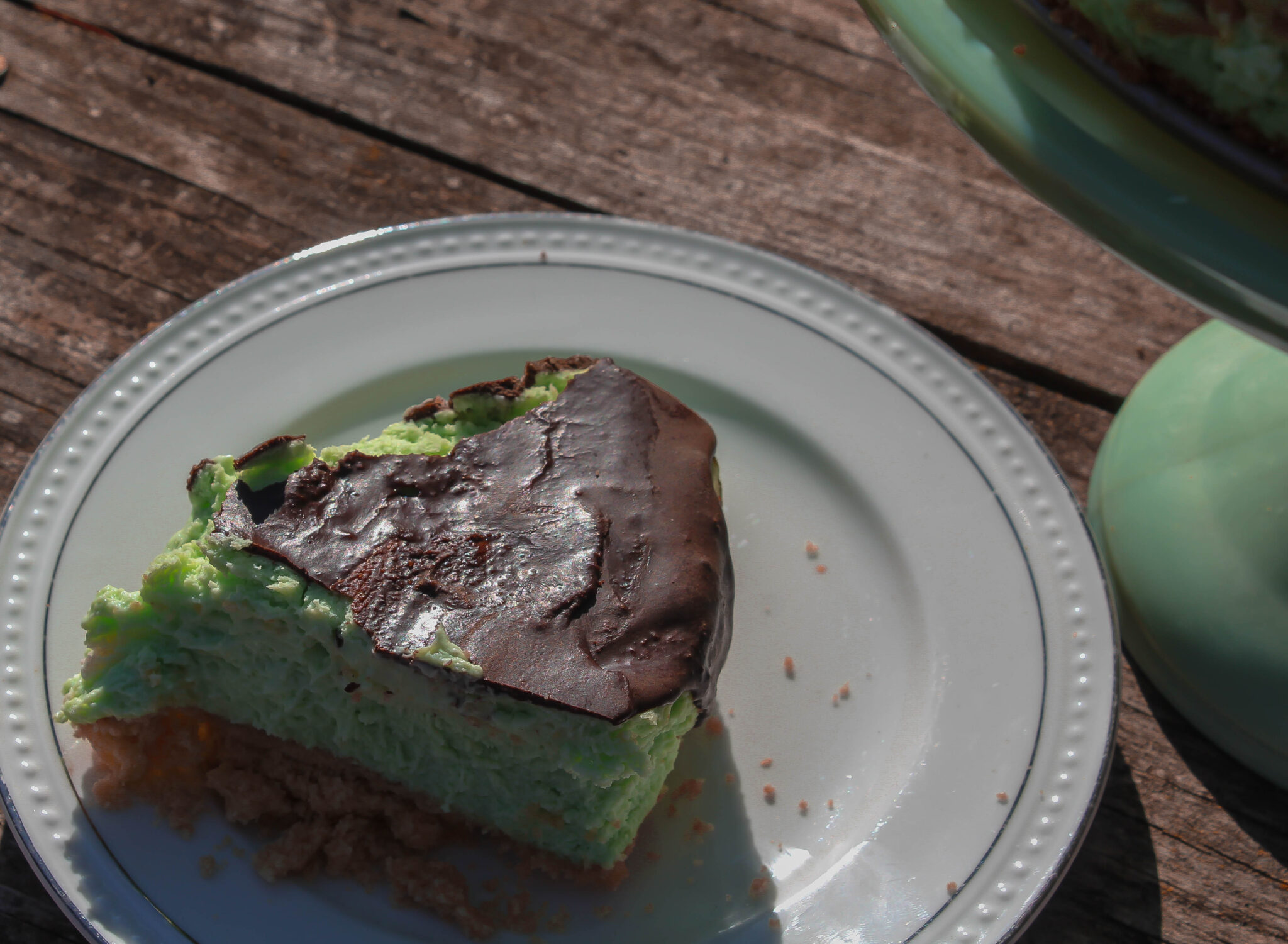 Pin My Shamrock Cheesecake Here!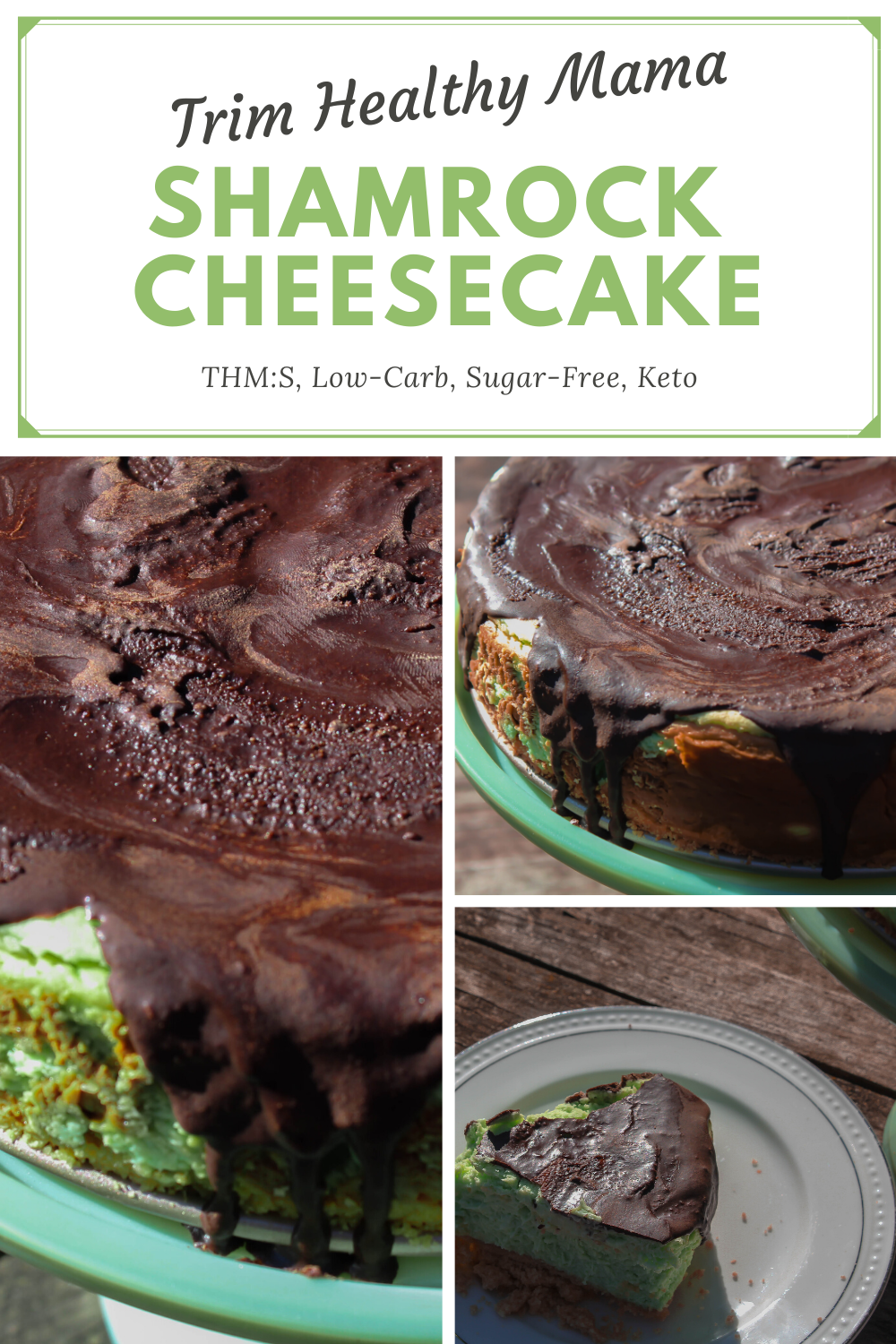 Need More Desserts?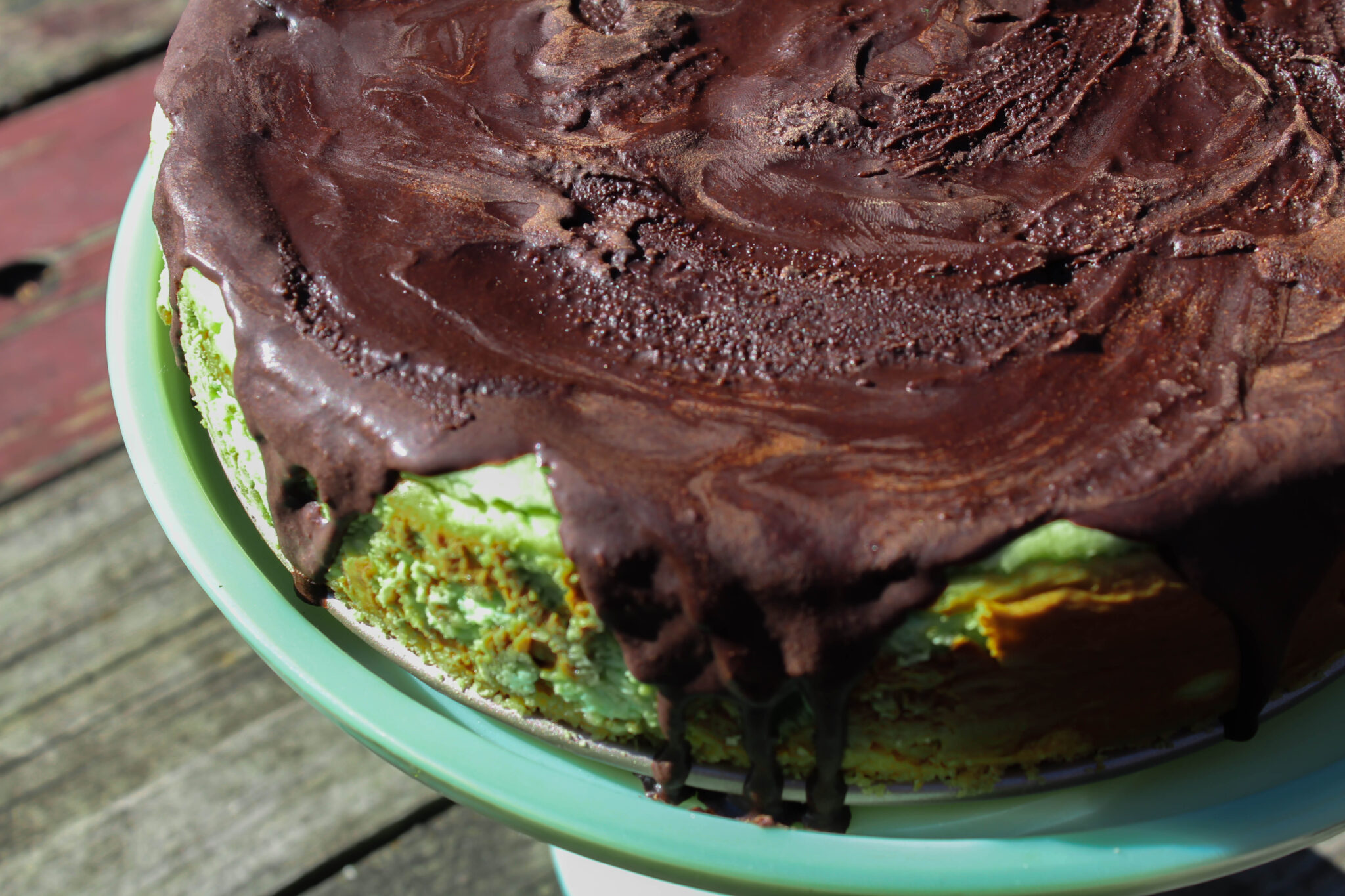 Preheat oven to 350. Grease the bottom of a 9-inch pan. Combine all ingredients well. Press into the bottom of the pan. Bake for 10 minutes. Let cool.
Whip cream cheese until smooth. Add in sweetener. Mix again. Beat in eggs one at a time. Lastly, mix in extracts and food coloring. Spread on top of cooled crust and bake for 50-60 minutes or until JUST the middle is slightly jiggly. Let cool until at room temp then refrigerate for at LEAST 2 hours. If you wish, pour 1/2 batch of Trim Healthy Mama's Skinny Chocolate on top and freeze for a couple minutes until firm. Enjoy!