This post might include affiliate links for products that I know and LOVE!
There's just something heavenly about Red Velvet Cake with cream cheese icing. Ice cream is also heavenly. Why not combine the two? That's what I did in my Red Velvet Ice Cream.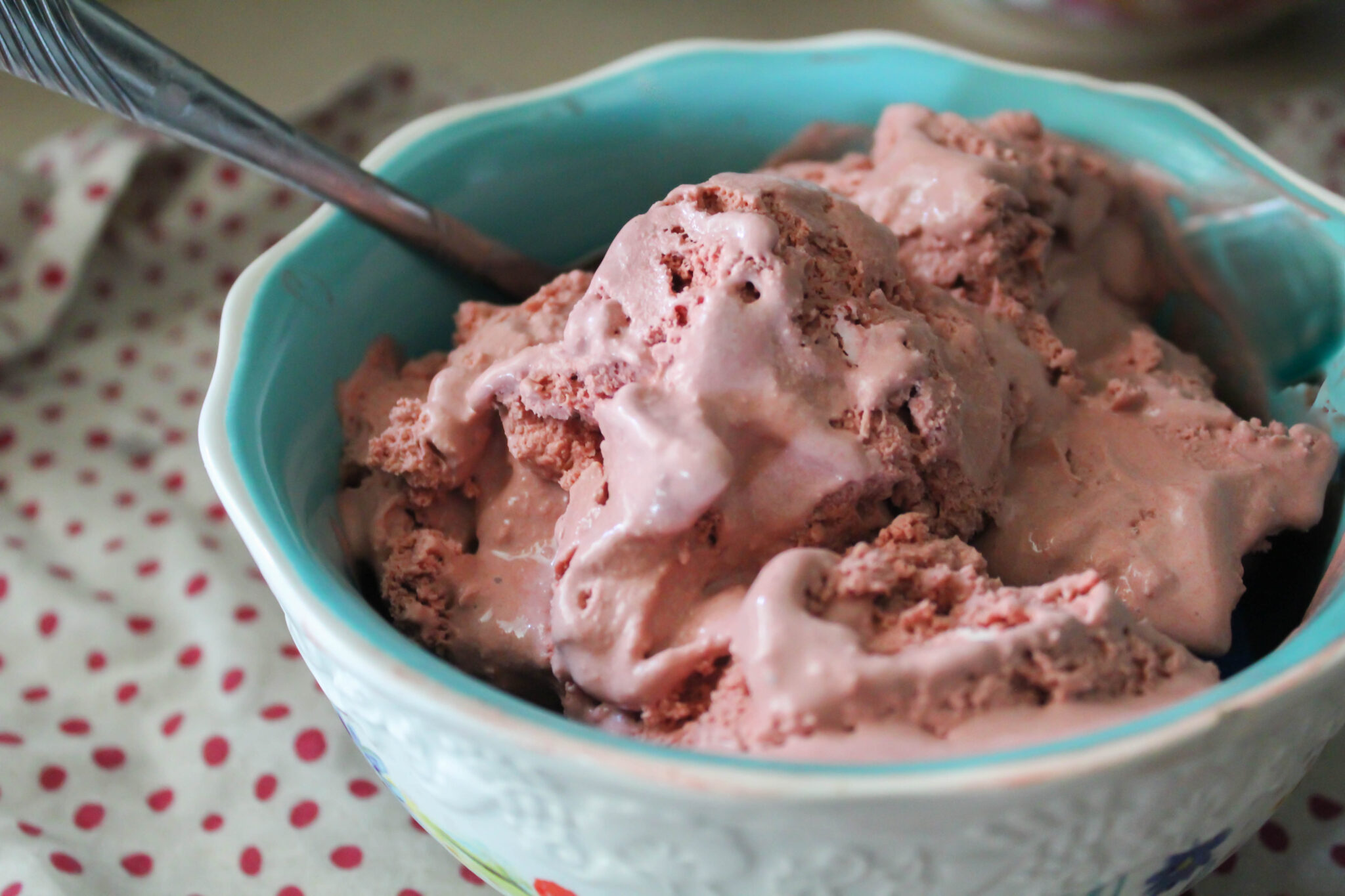 I'm sure you could get super fancy and add ribbons of swirl or cake pieces in here, but I just decided to keep it simple this time! This ice cream uses Red Velvet extract, which I found at Walmart, but you can also snag some on Amazon. I used this food coloring to make the ice cream red. You'll notice in the recipe itself that I didn't tell you how much red to put in. That is up to you! 🙂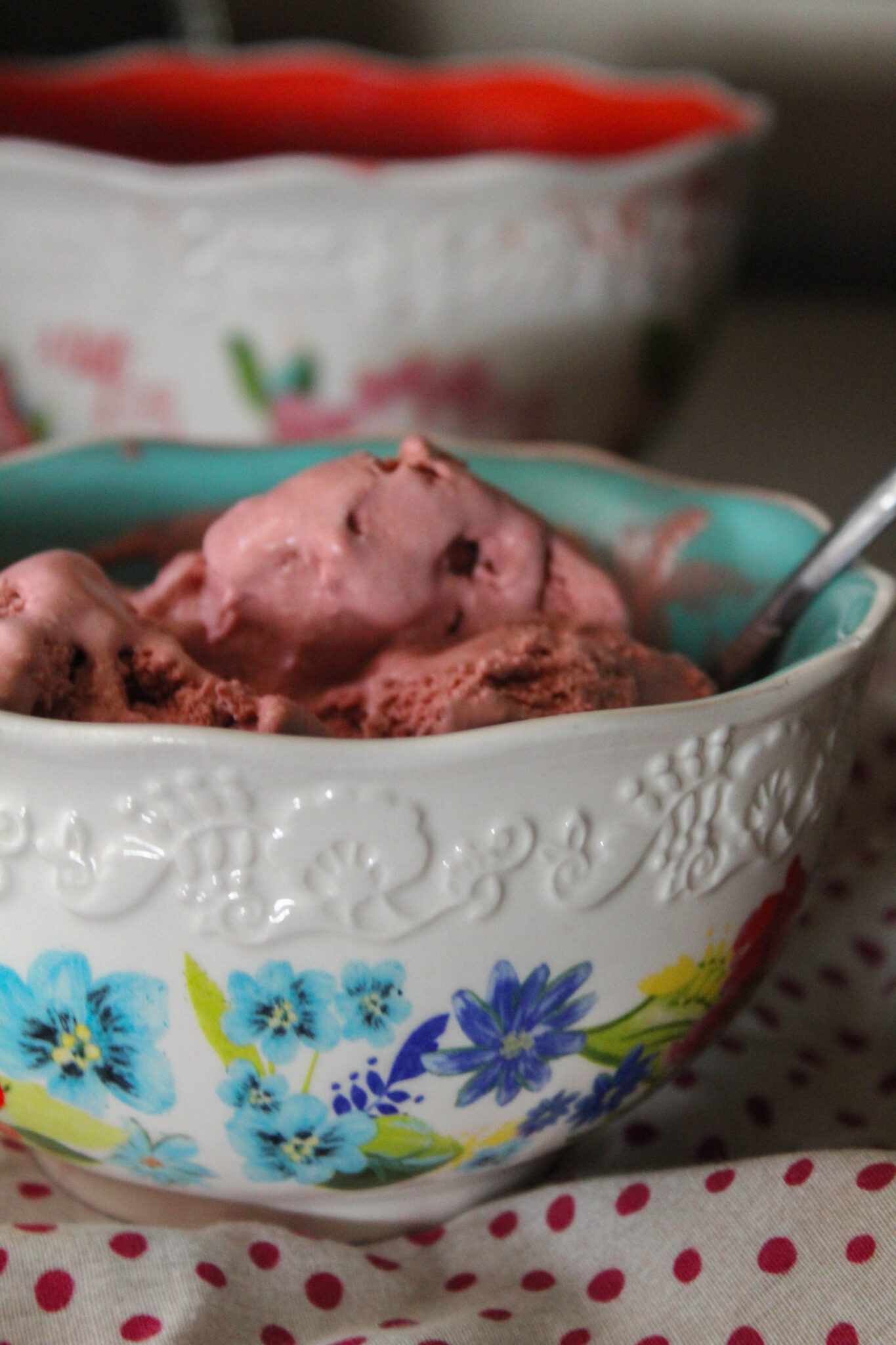 I always get asked what ice cream maker I use, so here is a link to that! It's from Hamilton Beach and I've had it for about 3 years. It's worked great for our family! I do recommend putting the bowl in the freezer overnight and making sure you CHILL your mixture for at least 1 hour. This makes the ice cream churn so much better.
You'll notice that my ice cream recipes call for glycerine. This is a hack I learned from Briana Thomas Using a little bit of glycerine makes your ice cream easier to scoop. Homemade, on-plan ice cream doesn't have the chemicals that store-bought does to keep it soft, so having this little helper is worth it! I recommend using one like this.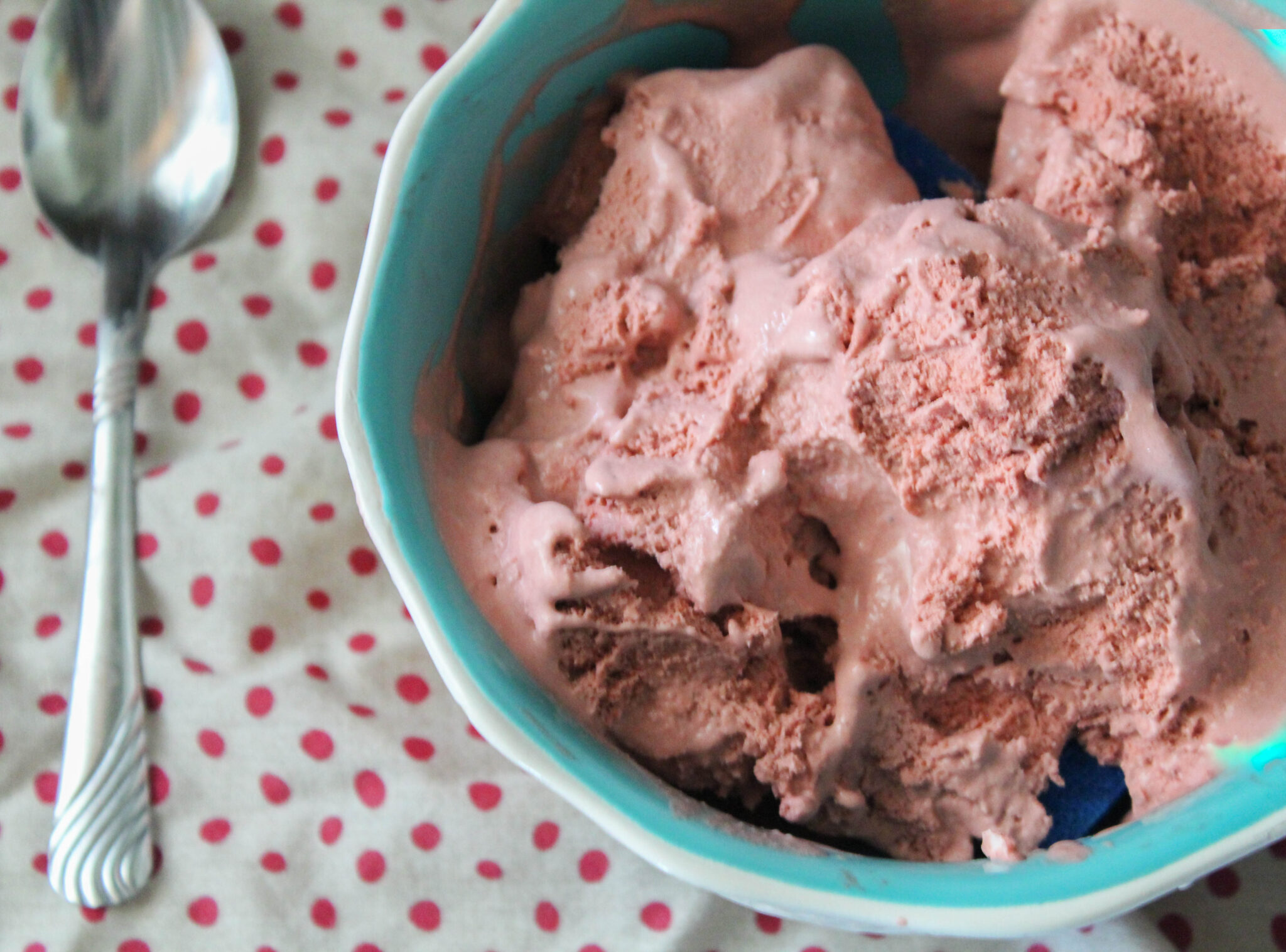 I'm so glad that you guys have been liking my ice cream recipes and I can't wait to share the other recipes I have! I'm currently waiting for keto-friendly sprinkles to come to my doorstep (AKA STALKING THE MAILMAN!) so I can get you guys a recipe for Birthday Cake Ice Cream!
Want More Icy Desserts?
Pin My Red Velvet Ice Cream!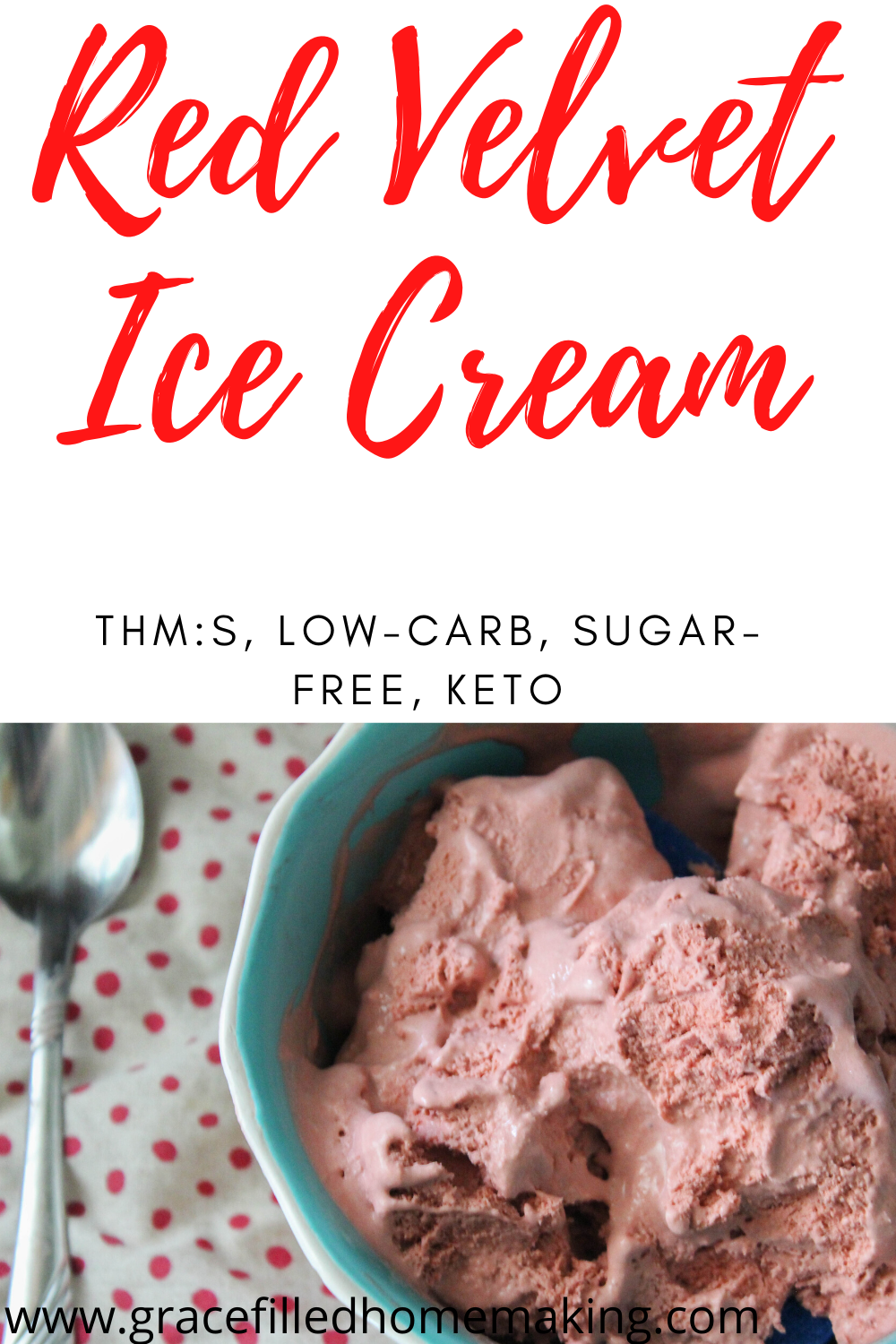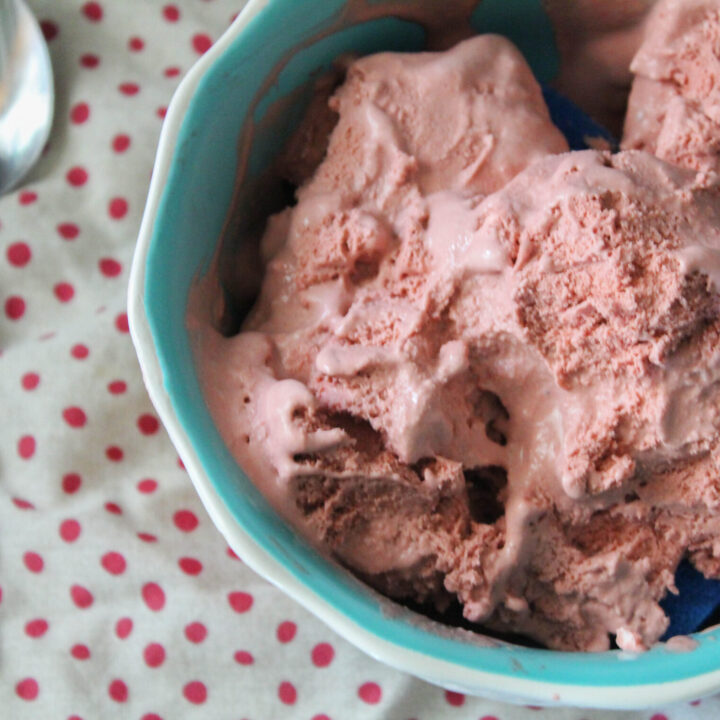 Red Velvet Ice Cream
Ingredients
8 oz Reduced Fat Cream Cheese
2 C. Heavy Whipping Cream
1 C. Almond Milk
3/4 C. Gentle Sweet
2 t. Red Velvet Extract
2 T. Cocoa Powder
1/2 t. Mineral Salt
Red Food Coloring 
1 T. Glycerine
Instructions
Blend all ingredients together until smooth.
Chill ice cream mixture in the freezer for at least one hour.
Churn according to your ice cream maker's instructions.
Recommended Products
As an Amazon Associate and member of other affiliate programs, I earn from qualifying purchases.