This post might include affiliate links for products that I know and LOVE!
There's just something heavenly about Red Velvet Cake with cream cheese icing. Ice cream is also heavenly. Why not combine the two? That's what I did in my Red Velvet Ice Cream.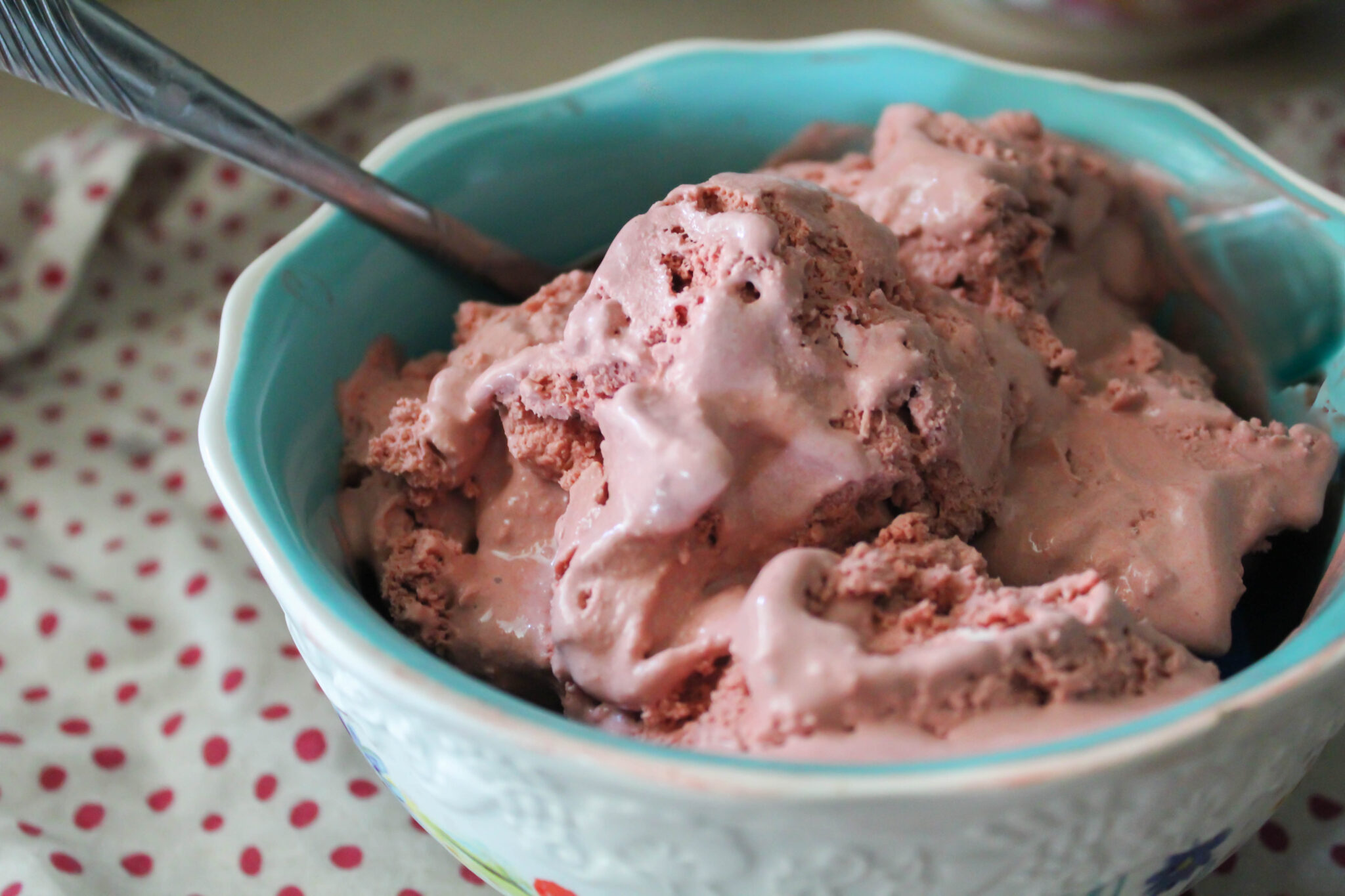 I'm sure you could get super fancy and add ribbons of swirl or cake pieces in here, but I just decided to keep it simple this time! This ice cream uses Red Velvet extract, which I found at Walmart, but you can also snag some on Amazon. I used this food coloring to make the ice cream red. You'll notice in the recipe itself that I didn't tell you how much red to put in. That is up to you! 🙂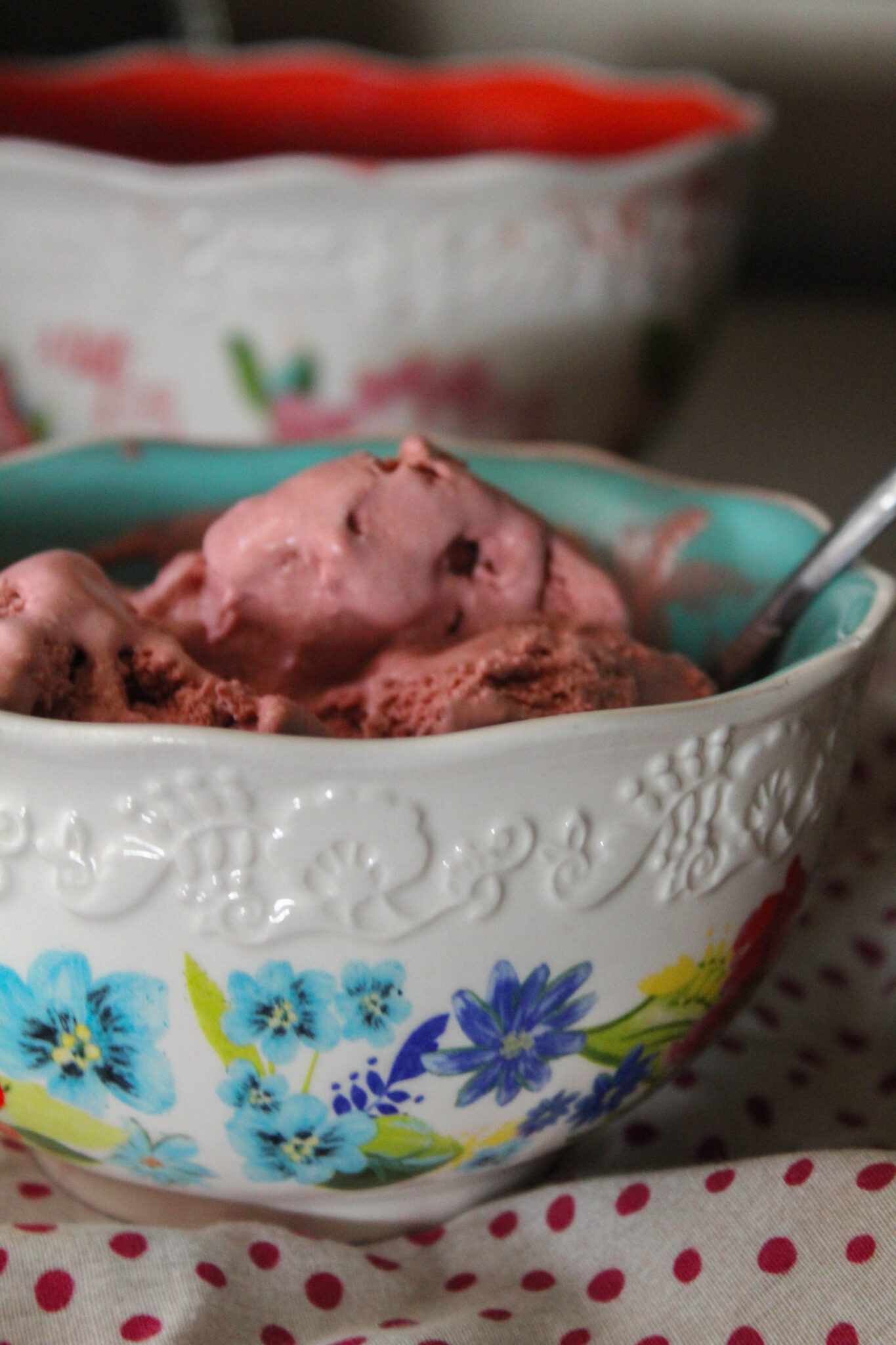 I always get asked what ice cream maker I use, so here is a link to that! It's from Hamilton Beach and I've had it for about 3 years. It's worked great for our family! I do recommend putting the bowl in the freezer overnight and making sure you CHILL your mixture for at least 1 hour. This makes the ice cream churn so much better.
You'll notice that my ice cream recipes call for glycerine. This is a hack I learned from Briana Thomas Using a little bit of glycerine makes your ice cream easier to scoop. Homemade, on-plan ice cream doesn't have the chemicals that store-bought does to keep it soft, so having this little helper is worth it! I recommend using one like this.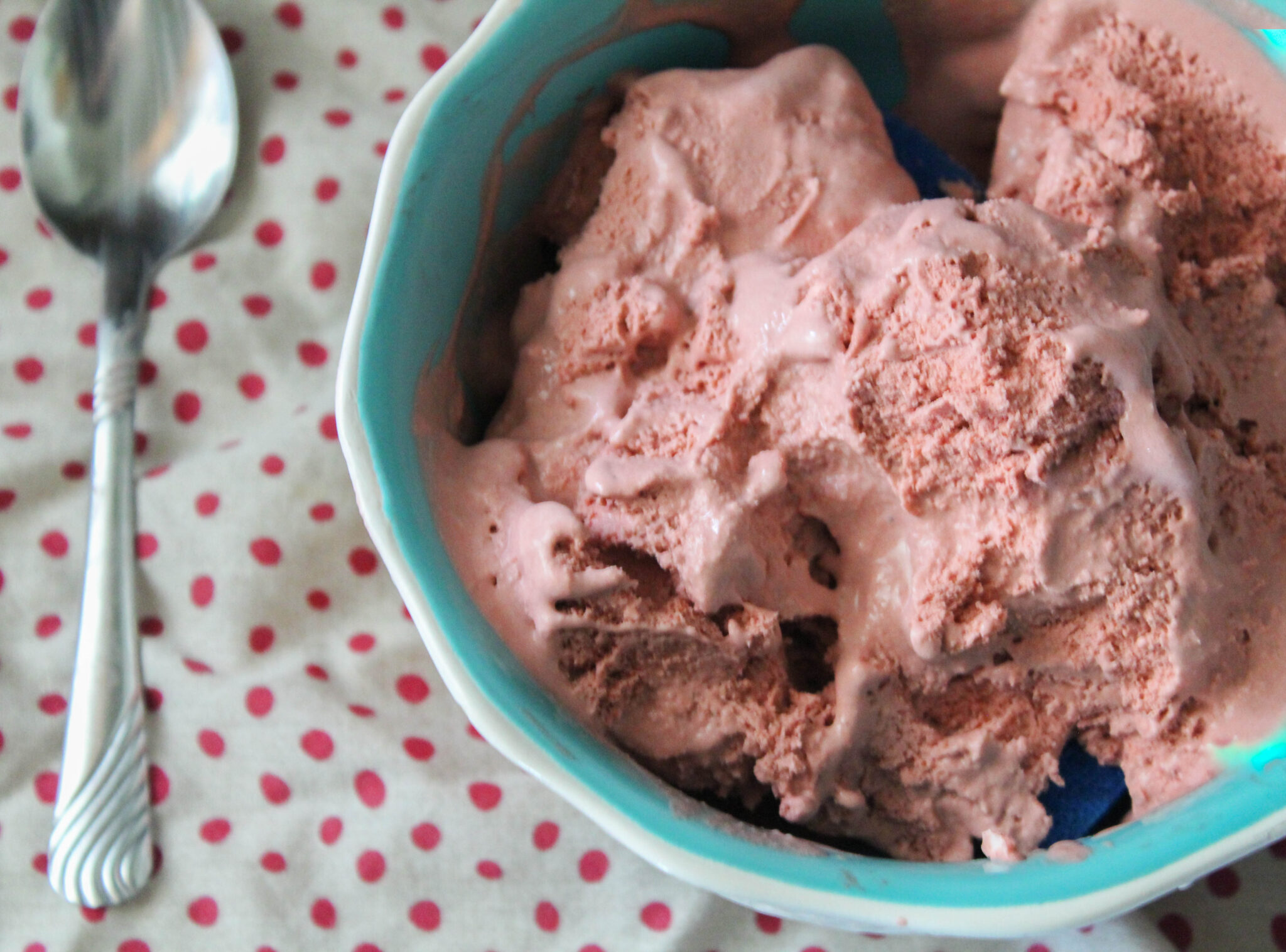 I'm so glad that you guys have been liking my ice cream recipes and I can't wait to share the other recipes I have! I'm currently waiting for keto-friendly sprinkles to come to my doorstep (AKA STALKING THE MAILMAN!) so I can get you guys a recipe for Birthday Cake Ice Cream!
Want More Icy Desserts?
Pin My Red Velvet Ice Cream!