This post might include affiliate links for products that I know and LOVE!
I created this Pumpkin Spice White Hot Chocolate for those days when you just need something rich and creamy. I get it, Pumpkin Spice is a weird ingredient to incorporate in a hot cocoa drink, but I use raw cacao butter instead of a traditional chocolate. This adds more of a white chocolate flavor to the drink, instead of the typical heavy, slightly earthy chocolate flavor you're used to.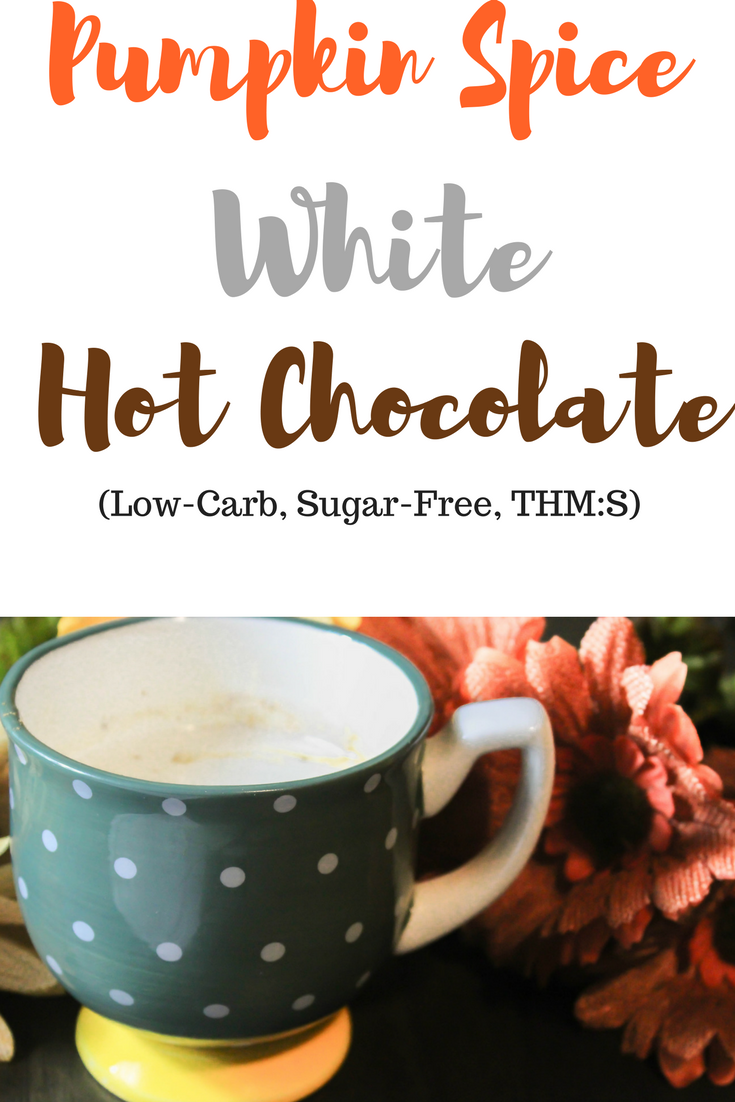 I just bought some raw cacao butter and I've had so much fun experimenting with it. The flavor is so smooth, it melts easily and it gives certain drinks that special touch. I was a bit wary purchasing this "special" ingredient, but a little goes a long way and I can see my bag lasting quite awhile.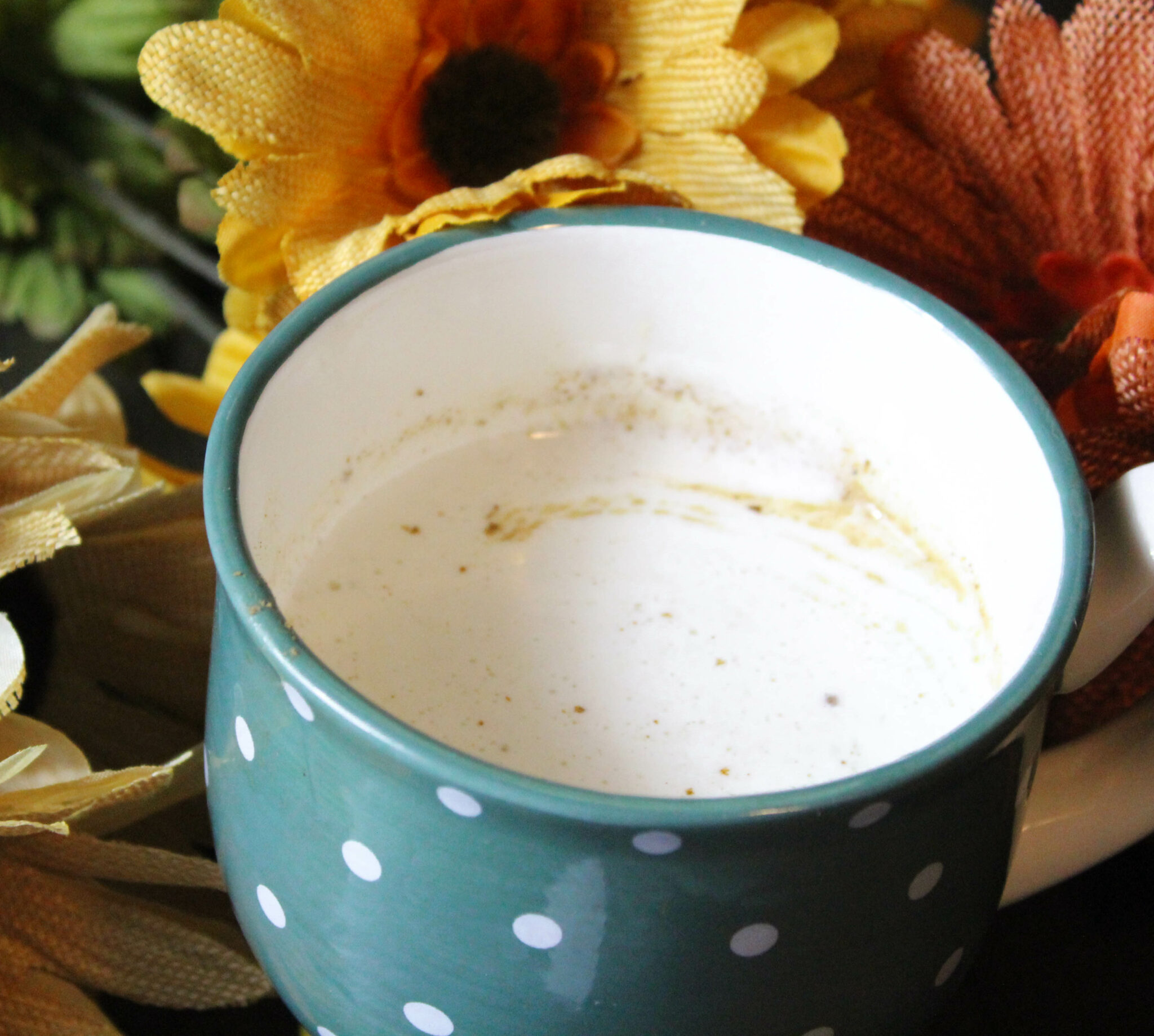 This drink definitely ranks up there with any coffee-shop delicacy. I mean, it's probably one of the most "Fall" drinks I've ever created. I'm basically in love with it. I'm also in love with all the healthy benefits that raw cacao butter brings to the table. It's full of antioxidants and it has more antioxidants than even blueberries do. It's also a natural mood-booster and antidepressant, making it perfect for chasing away those Fall/Winter blues.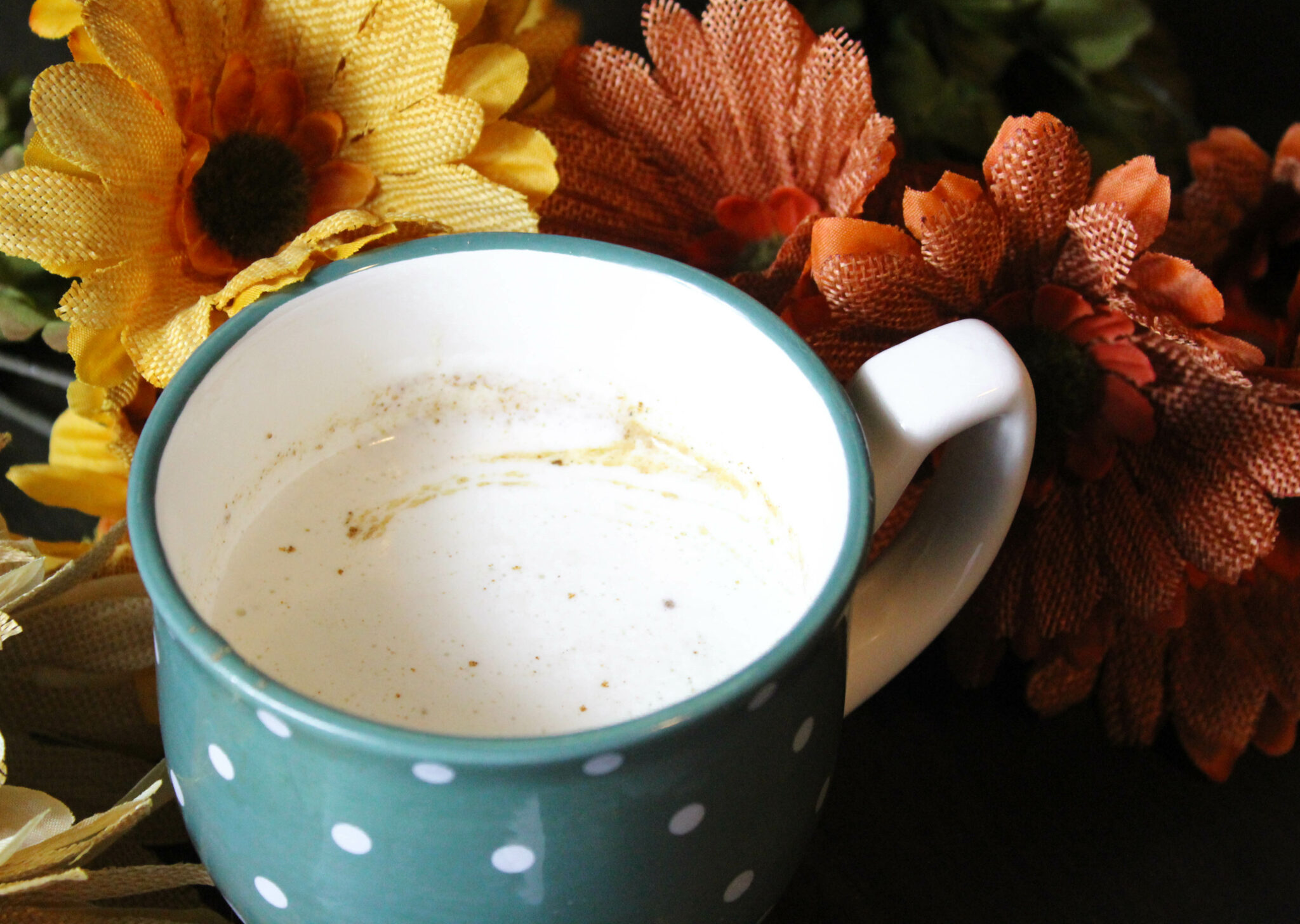 This is a heavier drink than most of my other creations, so maybe don't drink one every single day, tempting as it may be. I'd also recommend pairing this drink with some protein to keep your blood sugar stable. 🙂 This is a single-serve recipe and it makes about 1 1/4 C. worth of cocoa. You don't need a large serving though as this is pretty indulgent. I've linked to the cacao butter that I personally use and can vouch for. There are more and more THM recipes coming out that use this awesome ingredient. Google, "THM + Cacao Butter" to find them!
Special Ingredients Mentioned:
Heat all ingredients in a saucepan over medium heat. Whisk to combine well. Pour into a mug and enjoy! Top with whipped cream if desired.
Nutrition Facts
Amount Per Serving
% Daily Value
Vitamin C 0%
Calcium 304%
Iron undefined%