This post might include affiliate links for products that I know and LOVE!
My Pumpkin Spice Coffee Cake is the perfect treat to have with a creamy cup of coffee. The cake itself is moist and the glaze is simply divine.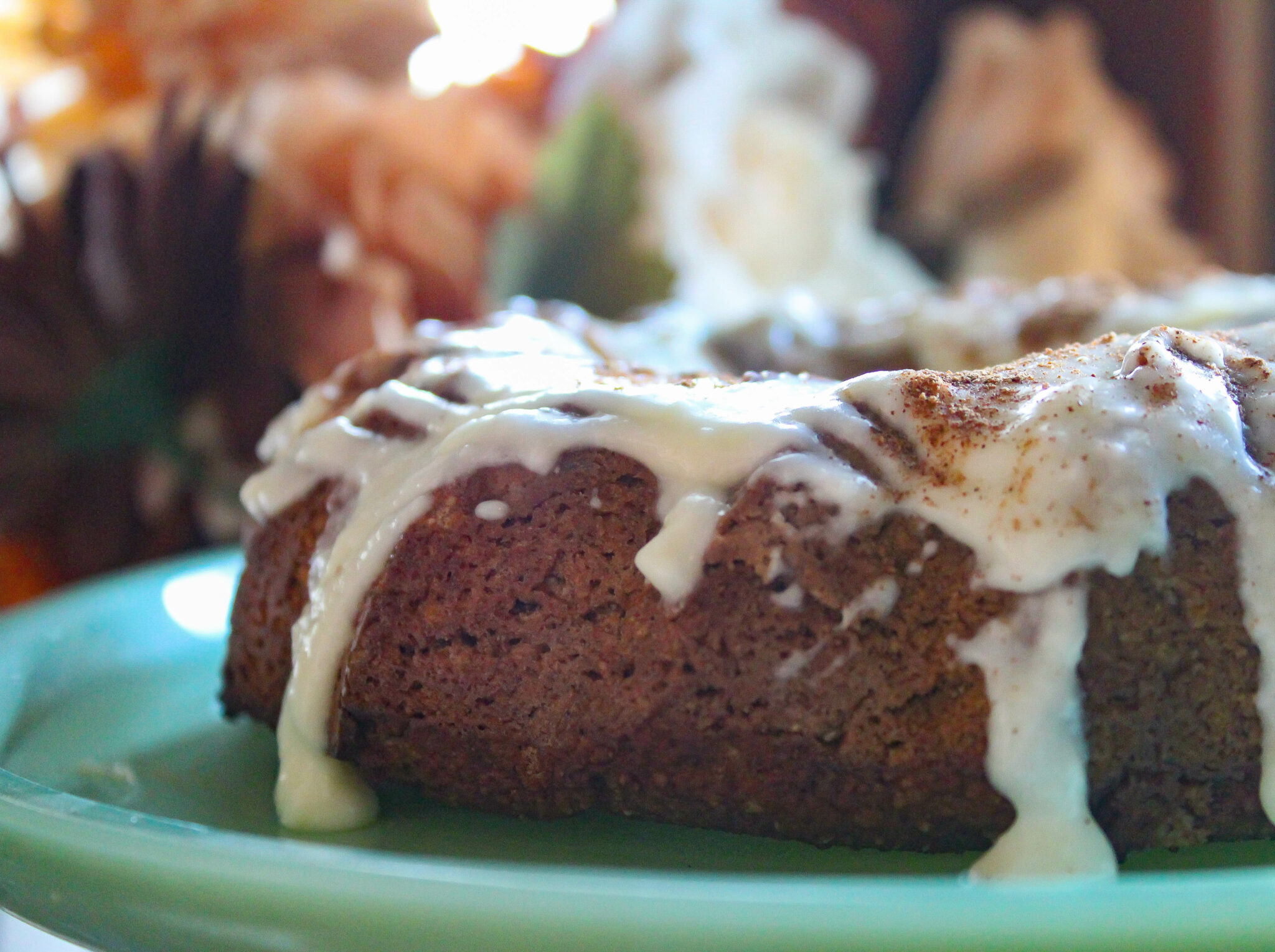 I really love coffee cakes for breakfast in the Fall. They are so cozy, especially when served warm! I mean, who can resist cake for breakfast? Usually, this a unicorn luxury, but with Trim Healthy Mama friendly cakes, it's totally cool to have coffee cake as much as you want!
This coffee cake is great because it's totally Fall-themed. The cake is moist and dense, with just the right amount of pumpkin spice flavoring. Speaking of flavoring, did you guys know they make pumpkin spice extract? I literally JUST found out about this! I've been using it to make my coffee, yogurt, and just about everything else pumpkin spice esque. What can I say, I'm basic to the core and unashamed. 🙂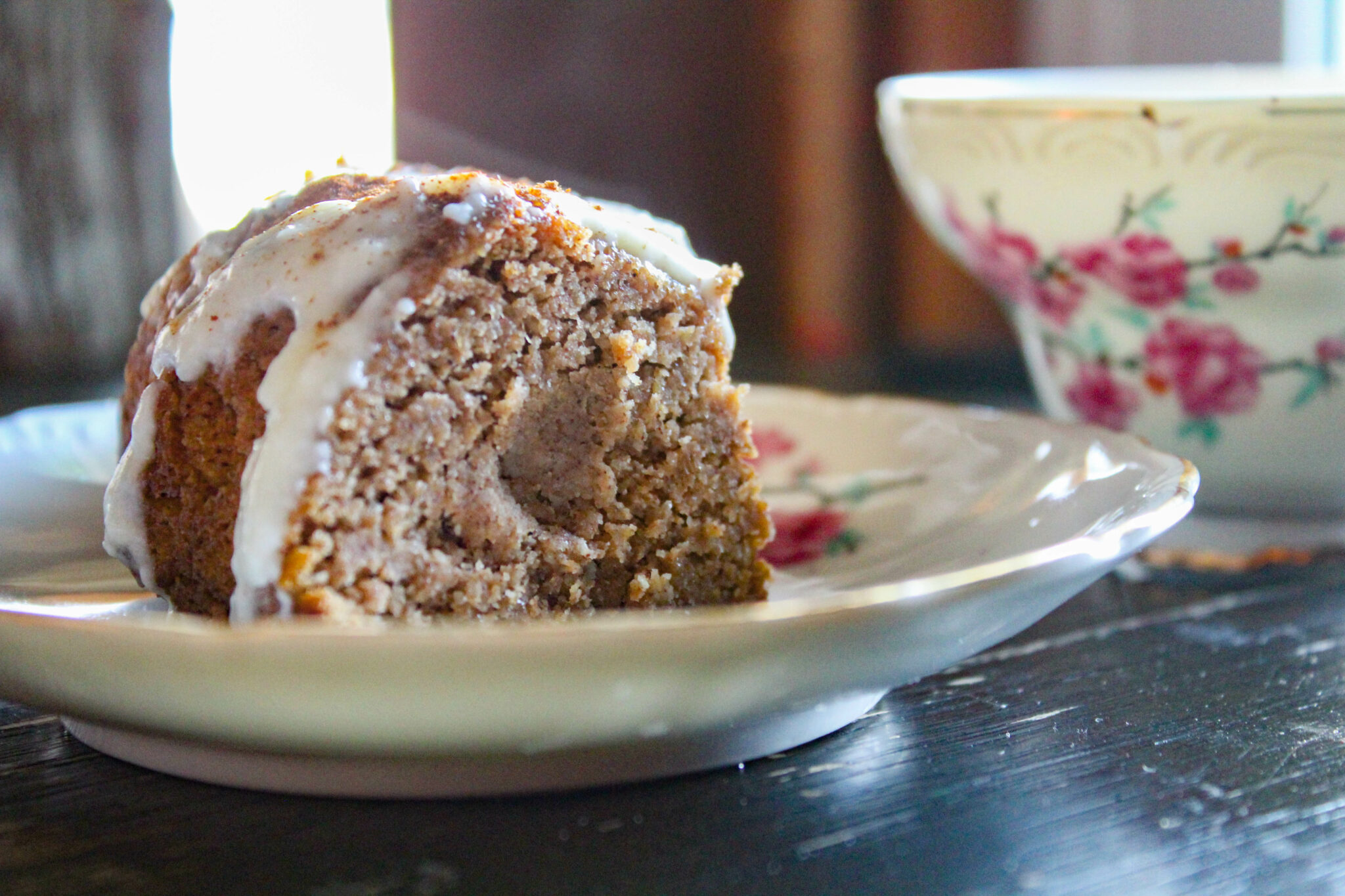 I should probably mention that you don't have to make the glaze if you don't want to. I mean, it's a nice topping, but the cake is just fine without it! Trim Healthy Mama friends, this cake is a THM:S due to the fats. I like having a Trimmy Light with it just to be sure I have enough protein! This Pumpkin Spice Coffee Cake is also low-carb, sugar-free, grain-free, and keto-friendly.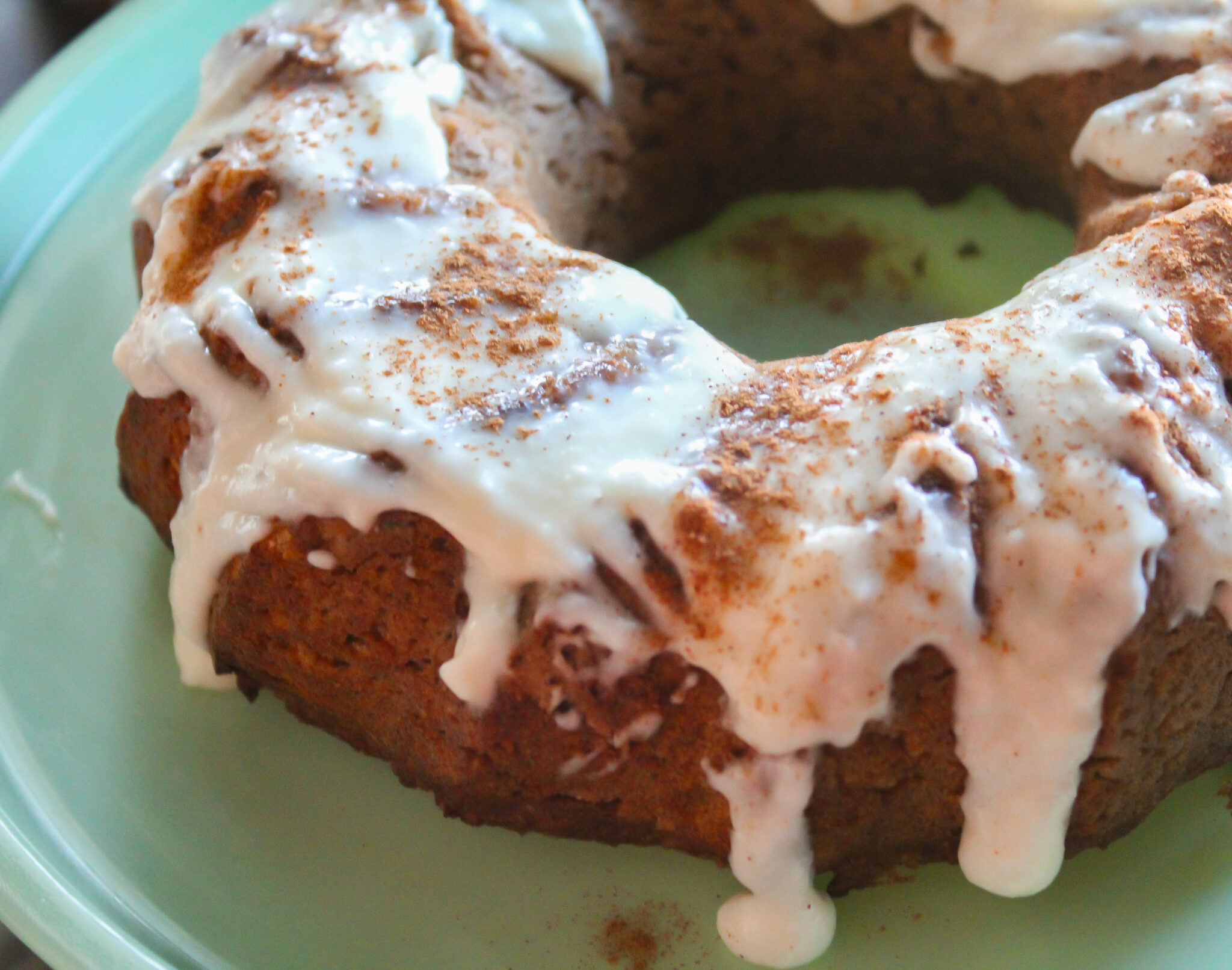 I usually get questions about what kind of pan I use to make cakes that look like this. Unfortunately, this particular bundt pan was found at a thrift store (like most of my things!), but I found one that is similar. You can find it here. I love using silicone pans, but the only downside is that I find my baked goods take longer to cook! Does anyone else have this problem?
If you don't have a bundt pan on hand, feel free to use an 8×8 inch pan. By the way, that's how much this recipe makes. 🙂
Want More Pumpkin Spice in Your Life? Check Out..
Pin my Pumpkin Spice Coffee Cake Here!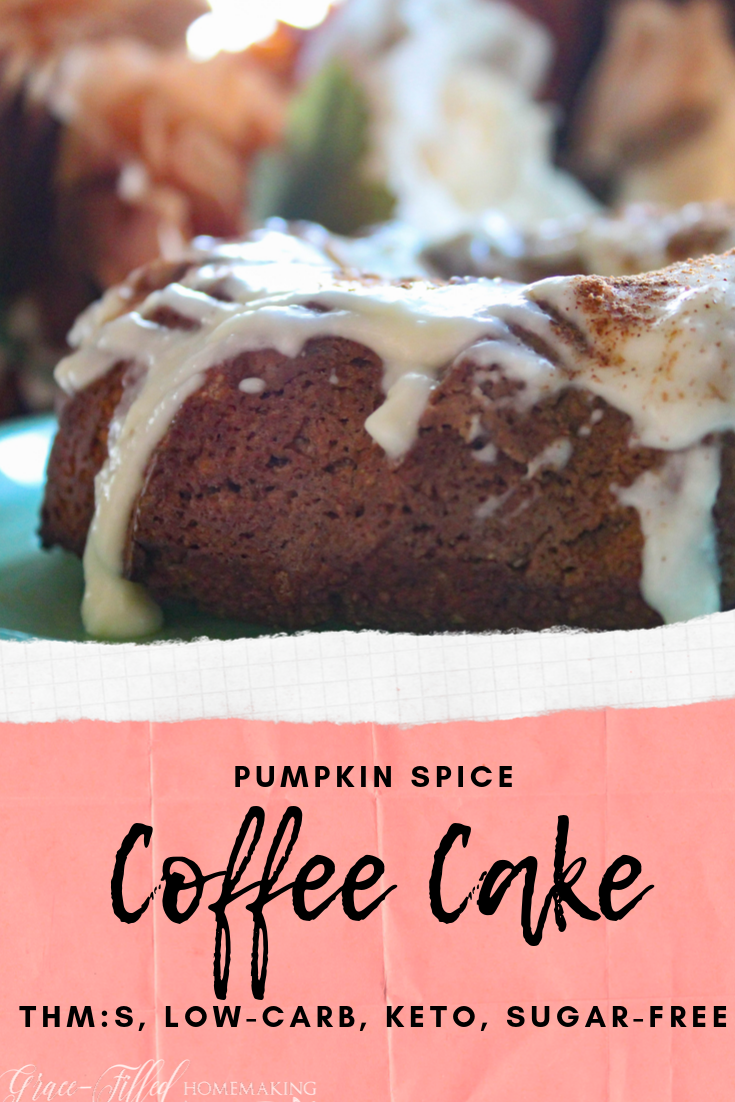 Preheat the oven to 350. Spray an 8x8 inch cake pan lightly with cooking spray. Mix together dry ingredients. Set aside. Mix together wet ingredients and slowly add in dry, mixing until just combined. Bake for 35 minutes or until a toothpick inserted in the middle comes clean.
Mix all ingredients until smooth. Drizzle over cooled cake. Enjoy!