This post might include affiliate links for products that I know and LOVE!
Need an easy, healthy dinner recipe you KNOW your family will enjoy? I got you covered! My Parmesan Ranch Chicken Tenders are sure to be a new favorite!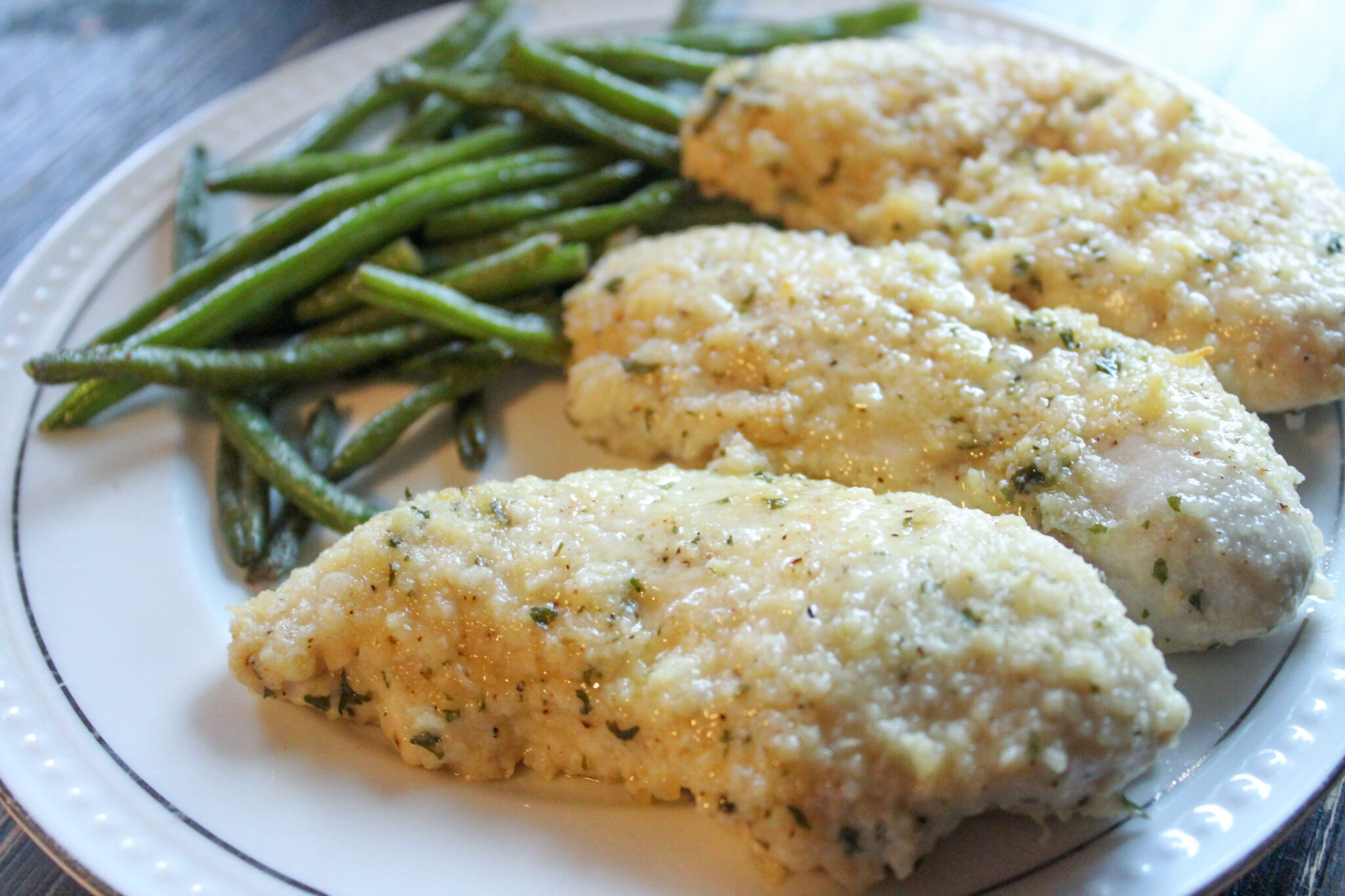 My kids adore chicken nuggets, like most kids. If I'm being honest, I'll admit to loving them too! I'm always on the lookout for ways to make healthy eating fun for the whole family, which often includes making over our favorite recipes. Chicken tenders are already a great dinner, but add in all the flavors of Ranch? Perfection in a pan!
These chicken tenders are oven-baked and they take very little work. The breading is made out of Parmesan cheese and spices that give it a delightful Ranch dressing type flavor. One of the best things about chicken tenders is that they go great with SO many different sides. I served up a Caesar salad and green beans last time, but we've also done sliced cucumbers, mashed fotatoes, and cauli-rice!
I recommend serving these chicken tenders with sugar-free ketchup (the THM cookbooks have an easy recipe that's delish!) or the sauce from the Make It Again Chicken found in the Trim Healthy Table cookbook. If you're a huge fan of Ranch dressing, feel free to serve it with that too. 🙂
Notes:
Don't over-bake the chicken tenders or they will be dry. Don't ask me how I know..
You'll notice this recipe doesn't require an egg wash. I did this for simplicity sake. I find the breading still sticks in an amount that's satisfying for my family. If you want thicker breading, feel free to add an egg wash step.
This recipe serves 4-6.
I created this recipe to be oven baked to save time and calories. If you prefer a pan-fried chicken tender, that method would work great as well!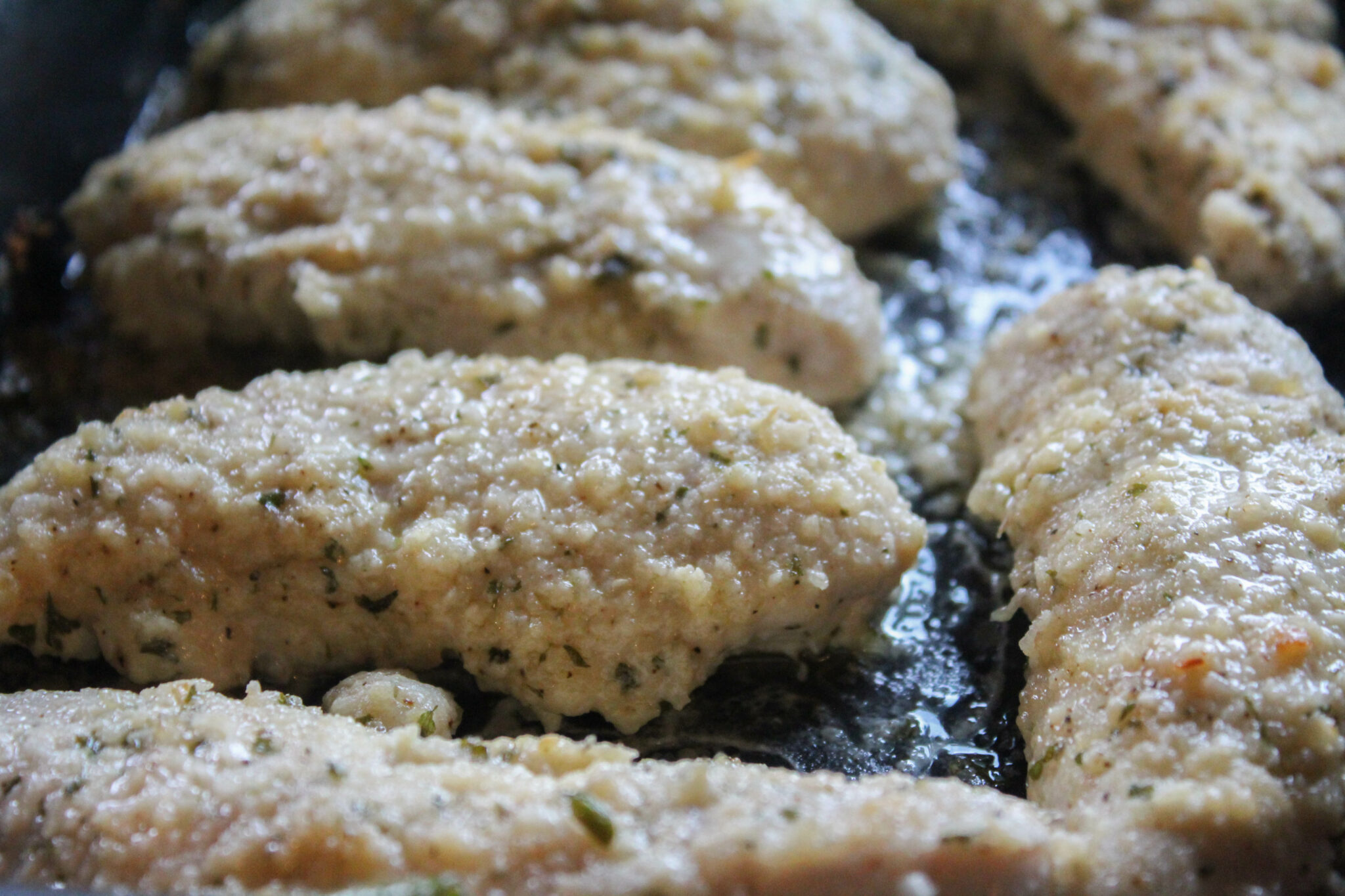 Want More Dinner Recipes the Whole Family Will Love? Check out..
Pin This Recipe Here!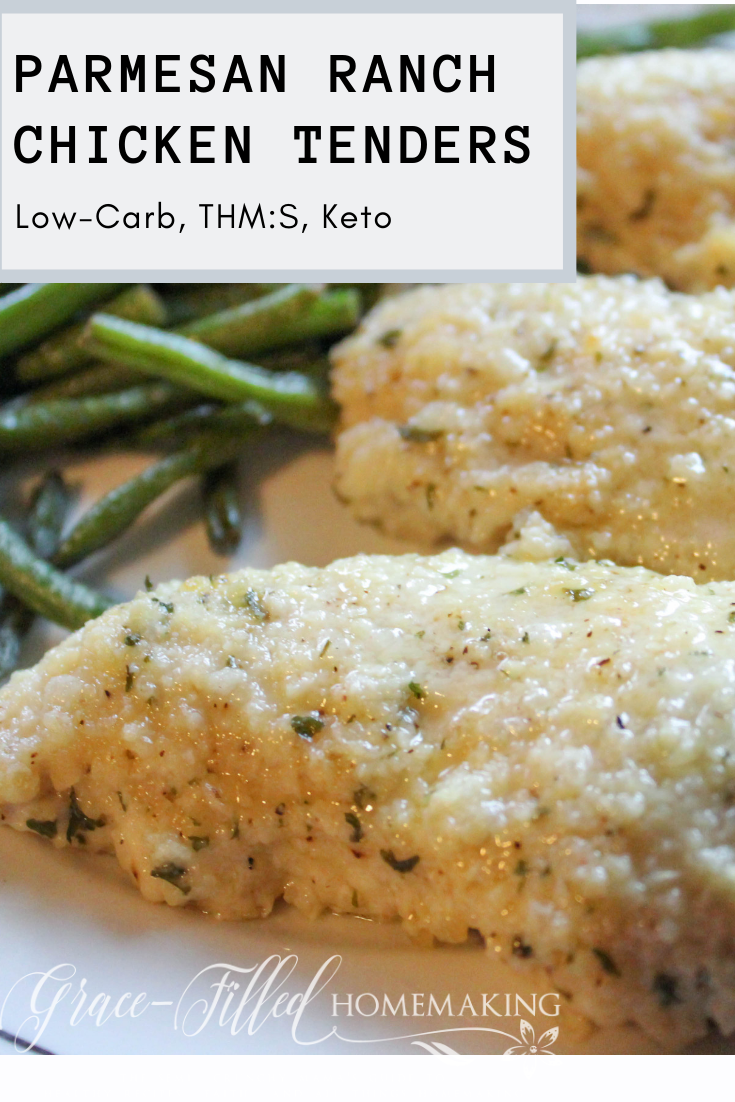 Preheat your oven to 375. Spray a pan with coconut oil. Mix together the parmesan cheese and all spices on a large plate. Roll chicken tenders in the spice mixture. Spray tops well with coconut oil spray. Bake for 25-30 minutes. Enjoy!