This post might include affiliate links for products that I know and LOVE!
Want a versatile caramel sauce that you can eat with your favorite "S" ice cream or an apple? I got you covered, girl! 🙂 My Nutty Caramel Sauce is an adaption of my popular Nutty Chocolate Spread. I wanted a fuel pull to dip my apples in!
A good Fuel Pull sauce makes all the difference in my Trim Healthy Mama journey. I love doubling this recipe and keeping it in the fridge to use on berries, apples, and mug cakes. This dip reminds me of the nougat in a Snickers bar, it has a rich peanut flavor, but the hint of caramel really takes it over the top. I recommend adding extra salt if you want more of a salted caramel effect.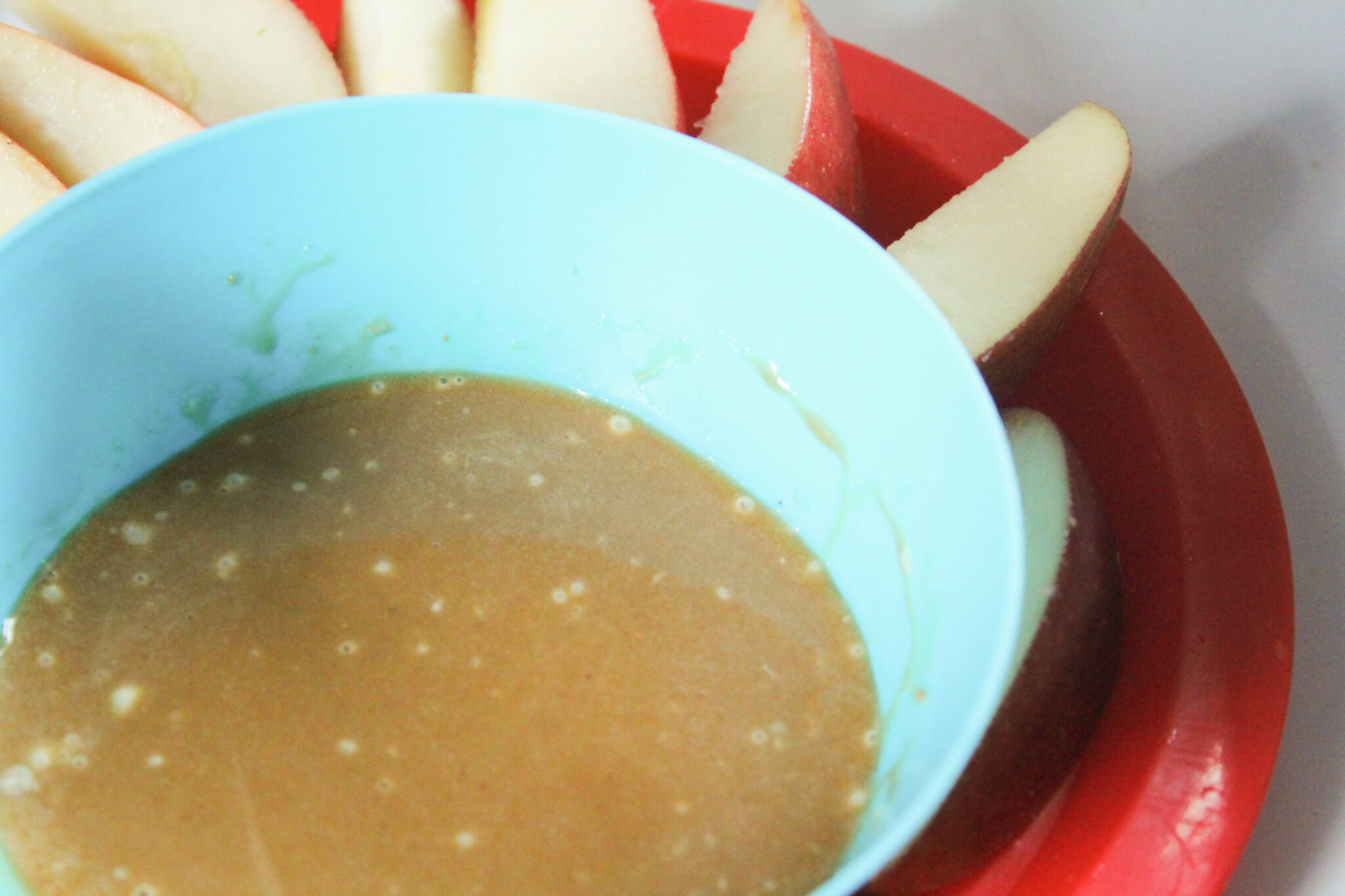 Notes: This recipe makes one serving. Or two-three servings if you have to share with your kids as I do. 🙂 You can store it in the fridge, but it will harden up. You can use 4 t. Gentle Sweet for a "candy-like" sweet, which is how I prefer to eat this.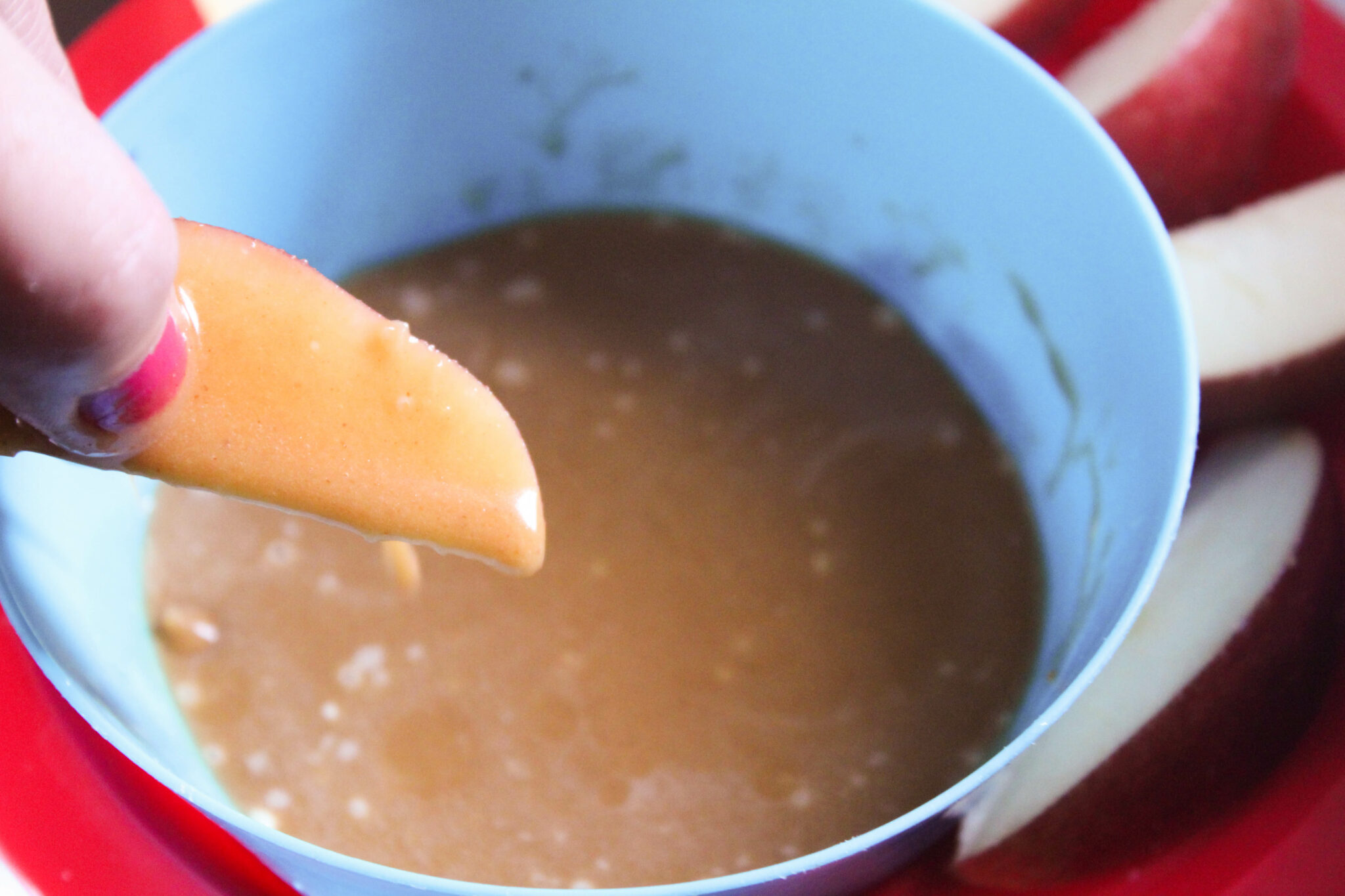 Special Ingredients Mentioned:
Want More Recipes Like This?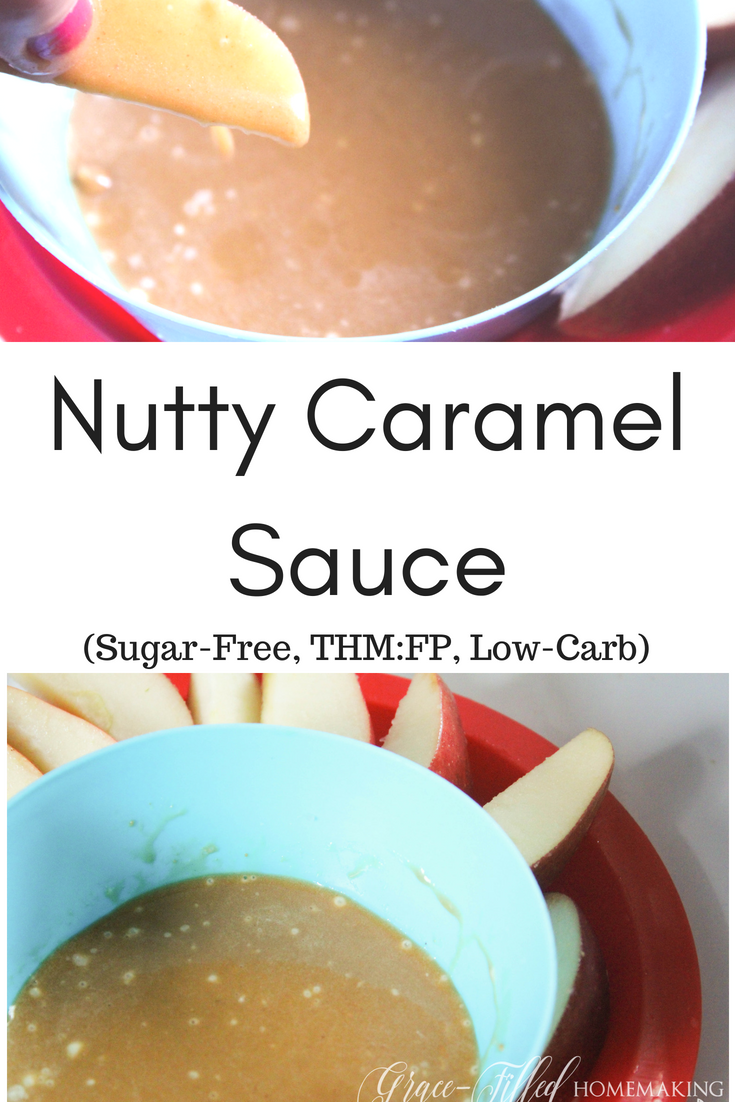 Mix together all ingredients but water. Add the water one tablespoon at a time until you get the desired consistency.