This post might include affiliate links for products that I know and LOVE!
I'm sure you've heard of Peanut Butter Blossom Cookies, right? Those little peanut butter bites filled with Hershey's Kisses were basically the epitome of Christmas cookies! I thought about creating a THM-friendly Peanut Butter Blossom cookie, but I really wanted to do something a little different, so cake came to mind. These mini cakes are so adorable. The cake base itself is light and chewy, flavored with the perfect amount of peanut butter. Instead of using the traditional chocolate candy, I recommend filling the tops with your favorite on plan fudge recipe. Paired together, these cakes almost taste reminiscent of a Reese's!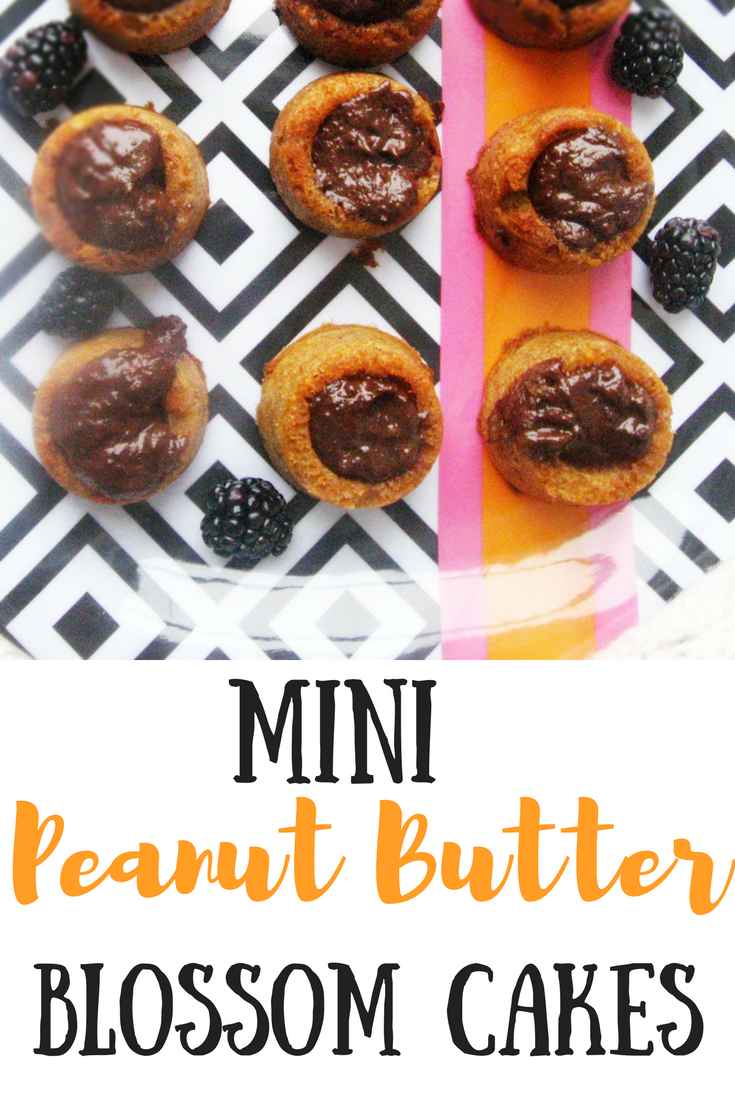 When I baked these cakes, I used my silicone mini bundt cake pan that I found at a thrift store. You can find something similar here. I used almond flour because that's what I had on hand, but I'll give alternate measurements for using Baking Blend. 🙂
I used this condensed milk recipe from My Montana Kitchen and just added about 1/4 C. Cocoa Powder while it was simmering. I let it simmer until it was SUPER thick over low heat. It took about 20 minutes. The cocoa made it a bit thicker and fudge like.
If you're using Baking Blend:
Decrease Baking Blend to 3/4 C.
If you don't have a pan like mine, you can use an 8×8 inch pan and spread the fudge on top.
This cake is sure to be a hit with your family! Mine has already asked me to make it again!
Special Items Mentioned:
Preheat oven to 350. Cream Peanut Butter, Butter and sweetener together until fluffy. Beat in the egg and vanilla. Add all dry ingredients and blend until combined. Put in greased pan and bake for 25 minutes or until knife inserted comes out clean. Let cool. Prepare your favorite THM-friendly fudge while the cakes are cooling. Fill the tops with the chocolate and enjoy!