This post might include affiliate links for products that I know and LOVE!
My Cinnamon Roll Baked Oatmeal is protein packed and totally delicious! It has all the flavors of a decadent cinnamon roll..including icing! Greek yogurt gives it extra nutritional value and allows us to enjoy this breakfast without adding a lot of fat.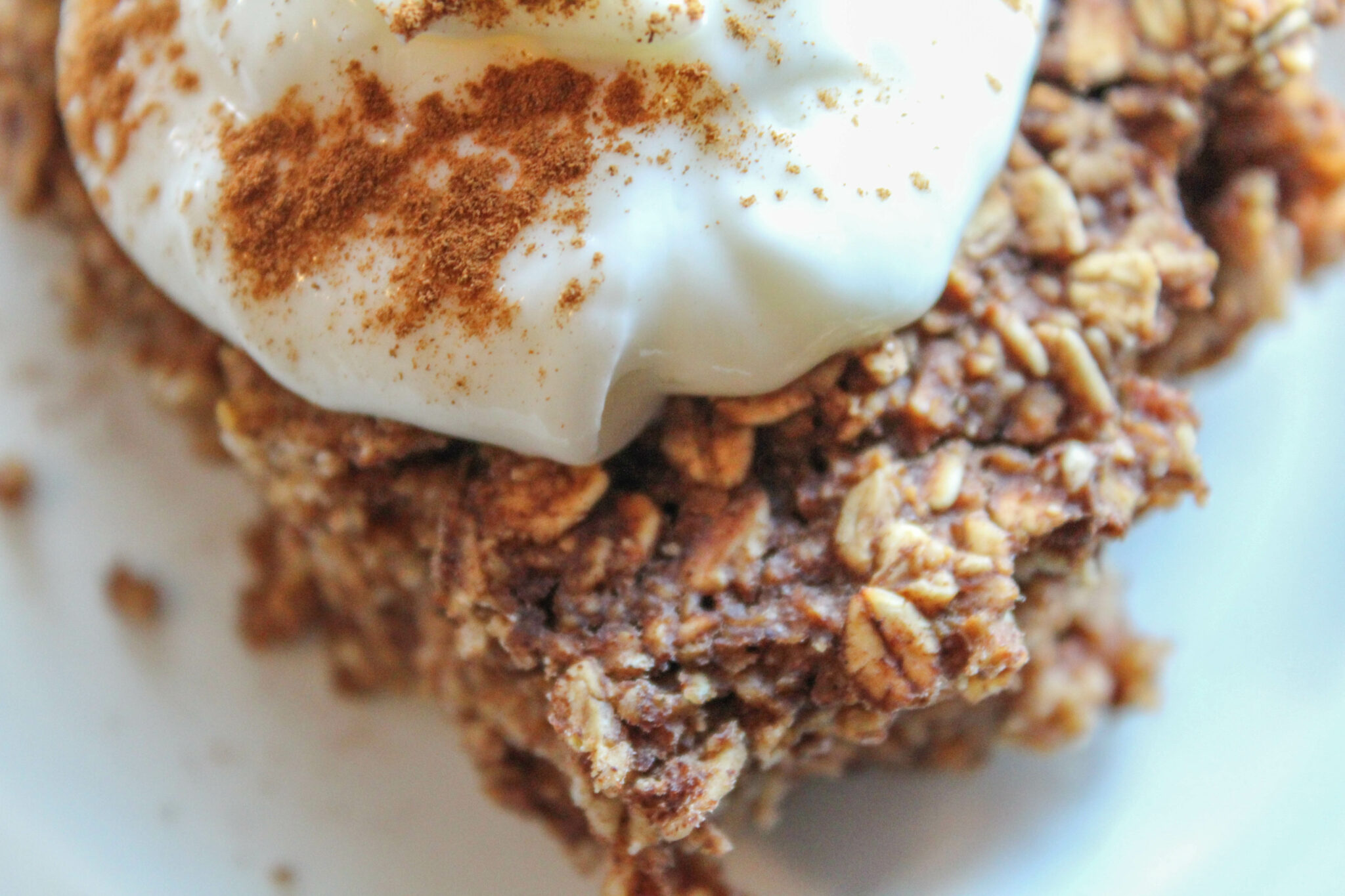 My single serve Cinnamon Roll Oatmeal was one of the first recipes I published on my blog wayyy back in the day. I created it because, at the time, I was the only one eating the THM way. Nowadays, my kids are more than happy to eat my healthy creations, so I wanted something similar, but family sized. A lot of you had the same thought because I can't tell you how many times I got requests to make my oatmeal family-sized! 🙂
Not only is this recipe family-sized, but it's also a lot easier than stove-top oatmeal. I love breakfasts that are stir and bake! They make life so much easier. You can double this recipe into a 9×13 inch pan so you have extra baked oatmeal on hand. This is one of my all-time favorite healthy eating hacks. Cook once, eat twice..or more.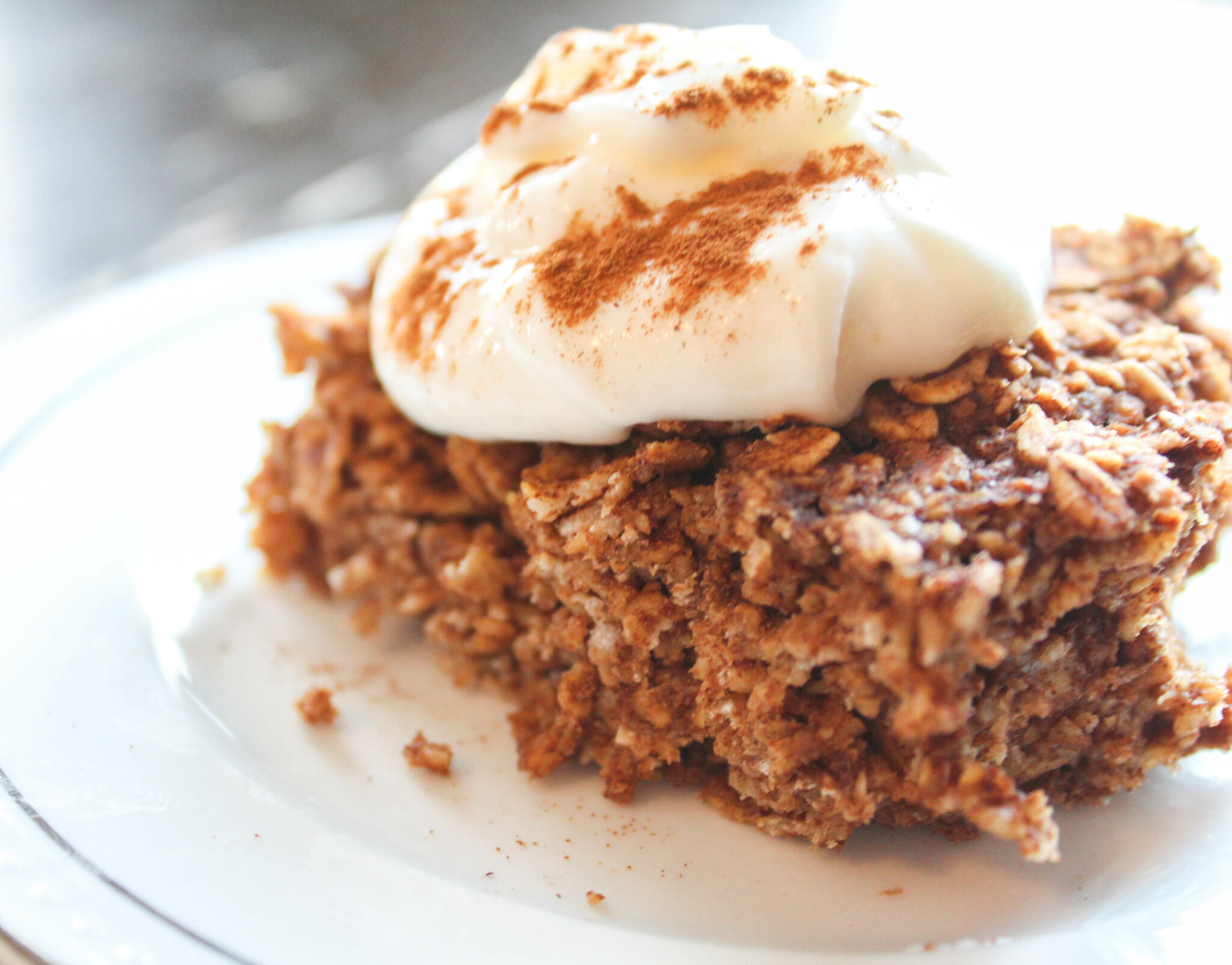 I think the baked oatmeal is great on it's own, but it's phenomenal with the Greek yogurt topping! It makes it taste more like a cinnamon roll and gives it some extra protein at the same time.
Trim Healthy Mama's, this recipe is an E because it contains healthy carbs and has very little fat. There's enough protein (oats, egg whites, Greek yogurt) in this recipe to have it on its own as your breakfast or snack. The recipe makes 1 8×8 inch pan and serves about 6 people.
Want More Breakfast Ideas? Check out..
Pin My Cinnamon Roll Oatmeal Bake for Later Here!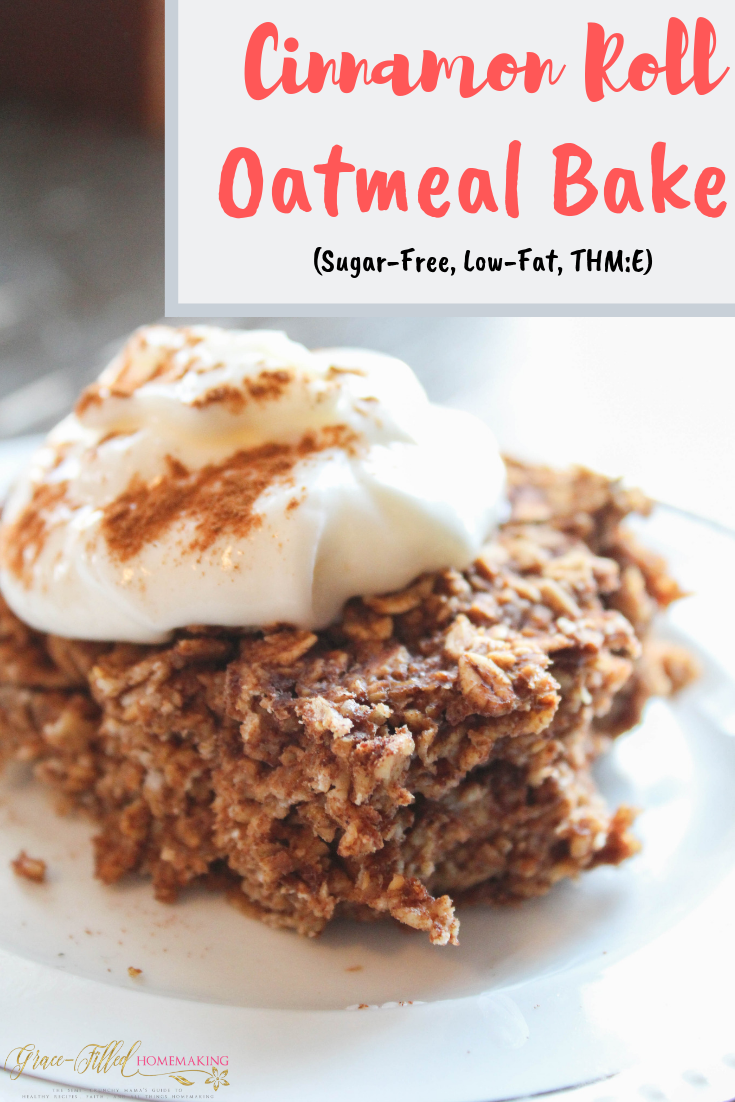 Mix all ingredients together. Bake at 350 for 35 minutes. Let cool and top with yogurt mixture.
Mix all ingredients together until smooth.