This post might include affiliate links for products that I know and LOVE!
Chocolate Crinkles just got a Trim Healthy makeover! These little morsels of goodness are a holiday classic and will be a staple at your table for years to come.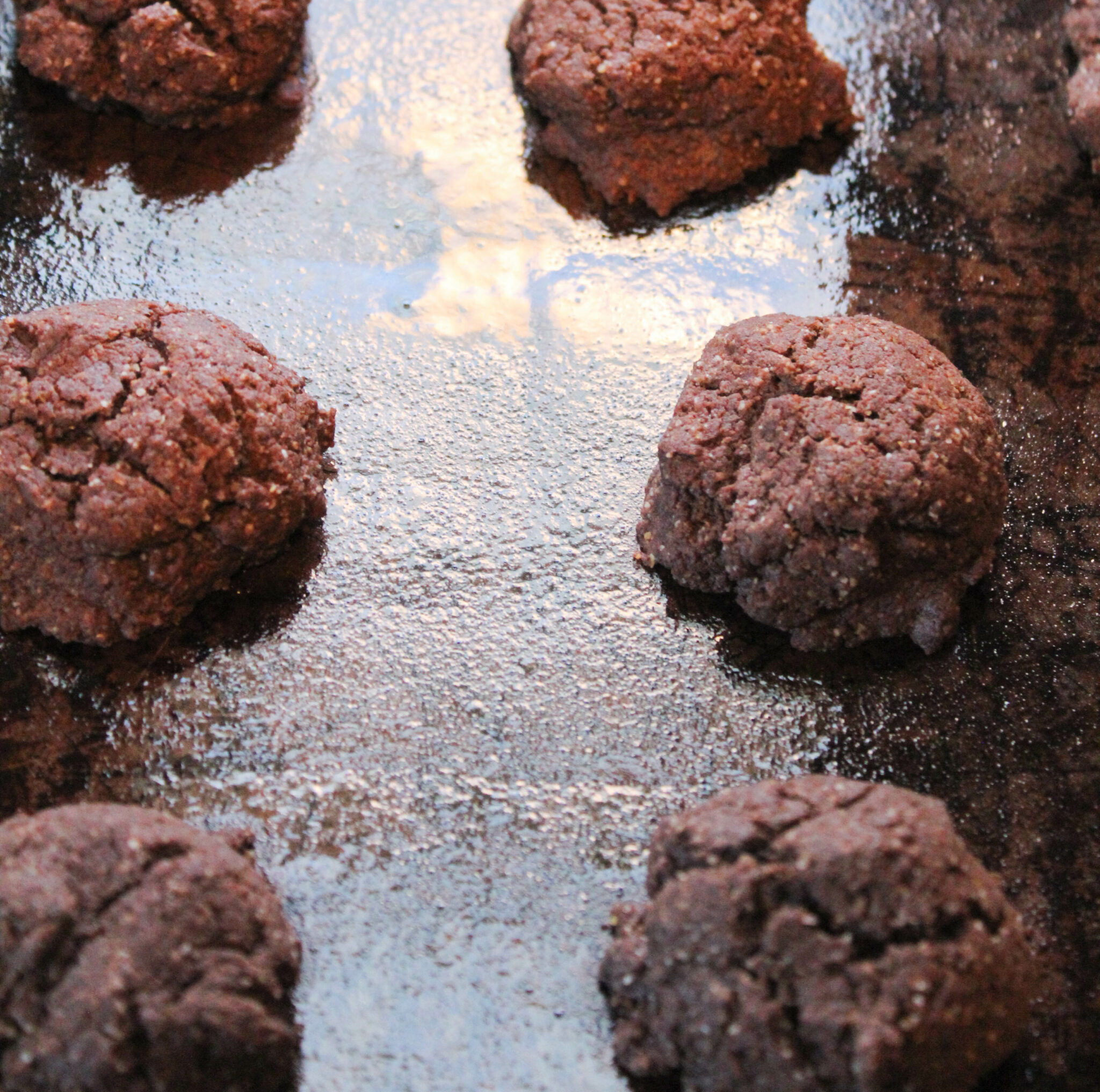 If you've been a Grace-Filled Homemaking reader for some time, you probably remember my original recipe for Chocolate Crinkles that I posted a couple of years ago. I decided to give that recipe a makeover using Trim Healthy Mama's Baking Blend. Baking Blend is a blend of flours that creates light, fluffy baked goods. I really enjoy using it in my holiday baked goods when I'm more likely to splurge on special ingredients.
My husband brought a few of these cookies to work for his co-worker who is a diabetic and eats limited sugar. His employee really liked these cookies and wants me to make more! My husband loved them too, as did my two boys. I didn't get to sample as many as I wanted because a certain 3-year-old kept sneaking in the fridge. 🙂
Trim Healthy Mamas, this recipe is an S fuel. It's also low-carb and sugar-free. The recipe makes 1 dozen cookies.
Tips for Chocolate Crinkle Success!
Scoop the dough by rounded tablespoon and then shape them into flattened balls using your hands. This makes them "crinkle" like traditional cookies. It also helps them to cook evenly.
Be sure to spray your baking sheet with coconut oil spray.
Let the cookies cool completely on the sheet before trying to remove them.
The cookies are great at room temperature but taste even better when left in the fridge overnight, like many low-carb goodies.
The peppermint extract takes it into over the top holiday goodness, but if you don't have it on hand increase the vanilla to 1/2 t.
You can sub almond milk or water for coffee and get the same result texture-wise, but coffee gives the cookies a deeper flavor.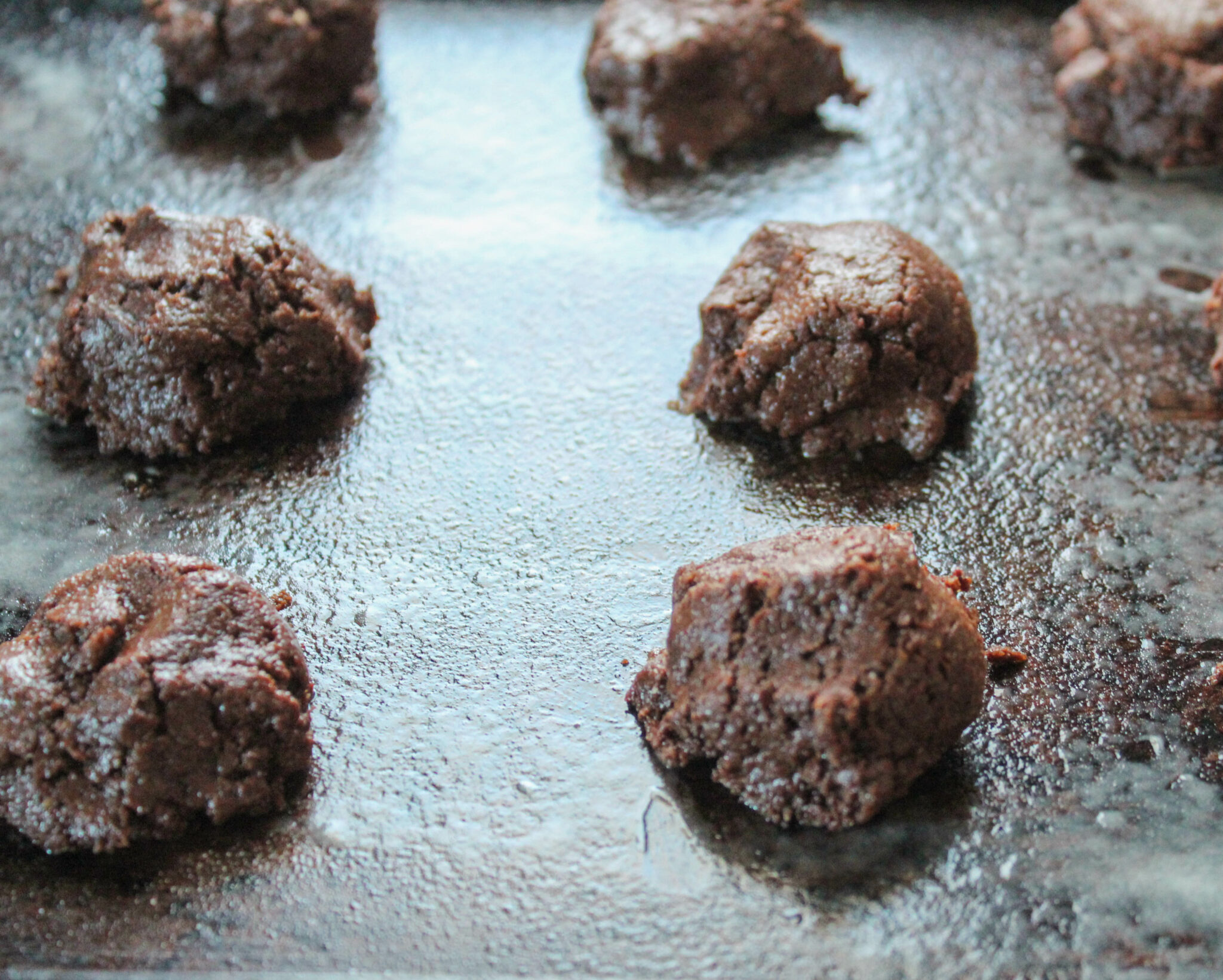 Special Items Mentioned:
Want More Holiday Goodies? Check out these recipes!
Salted Caramel Chocolate Chip Cheesecake
Pin my Chocolate Crinkles for later here!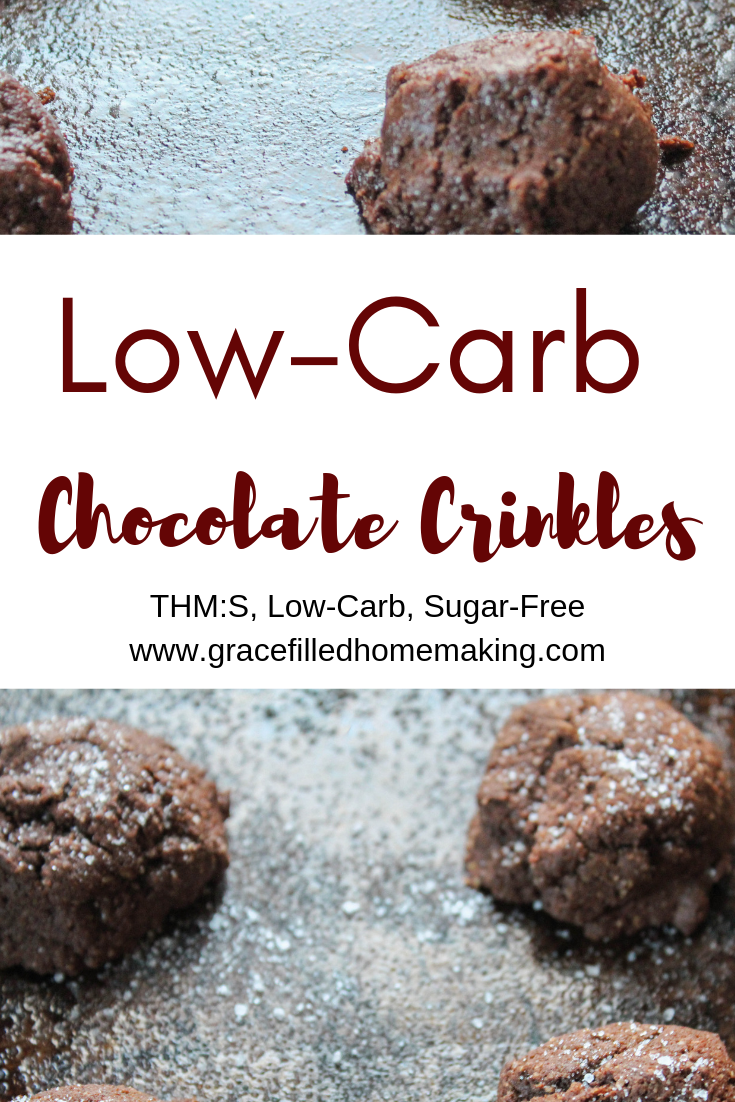 Preheat oven to 350. Mix all wet ingredients together. Add dry ingredients and mix well. Drop in tablespoon sized scoops on a greased cookie sheet. Bake for 8-10 minutes. Let cool completely. Sprinkle with additional Gentle Sweet if desired.