This post might include affiliate links for products that I know and LOVE!
My  Mom would make chocolate crinkles nearly every year for my Dad around Christmas time. Those crinkles were rich, soft cookies topped with a sprinkle of powdered sugar. They were simple, yet delicious and total comfort food.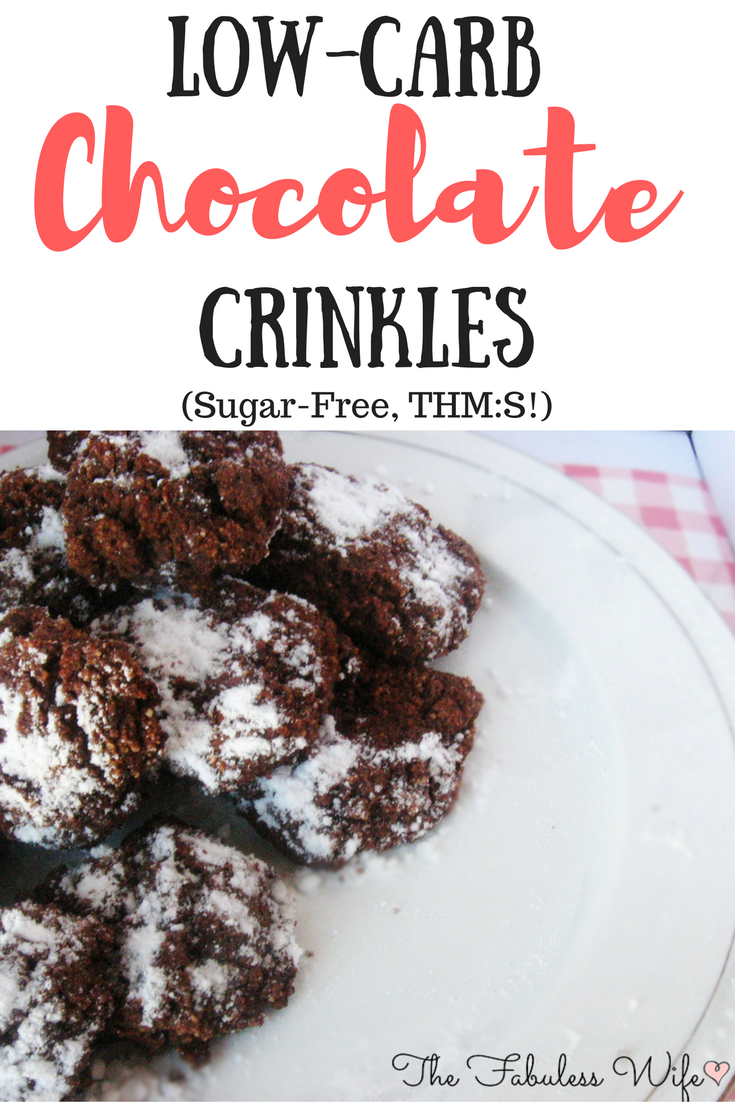 I've been getting quite a few requests for recipes using just one flour, so I wanted to see if there was any way to THM these cookies using coconut flour. The result? A cookie that is moist, chewy, full of flavor and just plain amazing!
Coconut flour is currently under $10 at my local Walmart for a 2.5 lb tub. You don't use much coconut flour at all, so this tub lasts awhile! Frugal Mama's rejoice. 🙂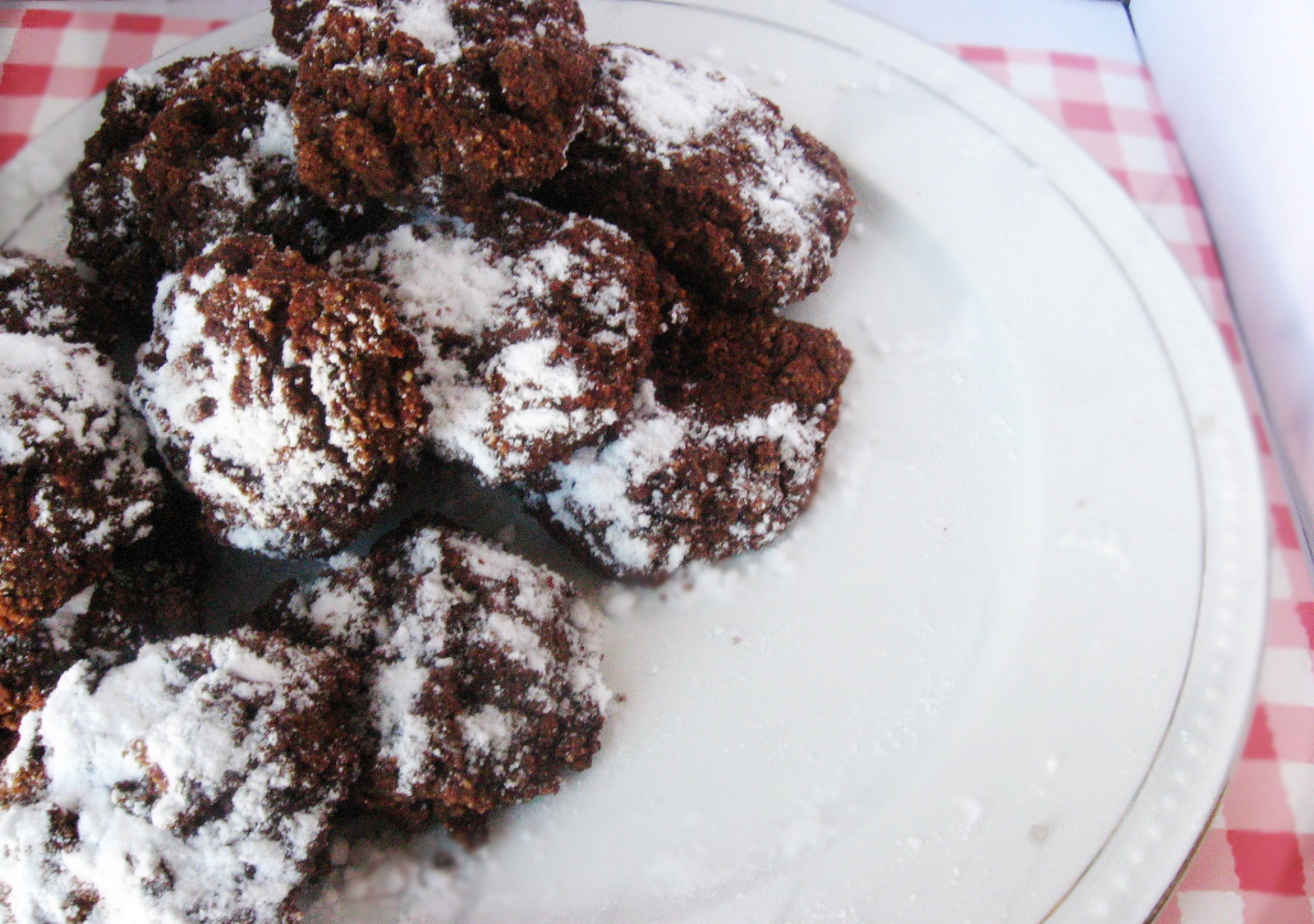 These cookies were gobbled up by my little guys who couldn't get enough "Chocolaties!" This recipe makes about 2 dozen small cookies.
Special Items Mentioned:
Preheat oven to 350. Mix all ingredients together. Drop in teaspoon sized scoops on a greased cookie sheet. Bake for 13 minutes. Immediately place on a baking rack to cool. When cooled, sprinkle additional Gentle Sweet over the tops. Enjoy!