This post might include affiliate links for products that I know and LOVE!
So, here's a unique way to enjoy your coffee on a hot day. Because let's face it. It's early August and the majority of us are still dripping in sweat. 🙂 A creamy layer with bits of chocolate tops a layer of pure coffee for a combination that is both sophisticated, yet completely tastes like you took your Starbucks drink and froze it.
These frappe-sicles are simple to make. They require just a little bit of passive prep time. I say passive because they need to sit in the freezer for a bit, but you can just try to forget they're there and move on with your day. Unless you're like me and have the impulse to check them every two minutes. Which I wouldn't recommend because it prolongs the process quite a bit.
Unless you're going to use decaf coffee, I'd recommend keeping these for yourself or another adult. They are such a great caffeine boost and there are certain little people who have enough energy on their own. 🙂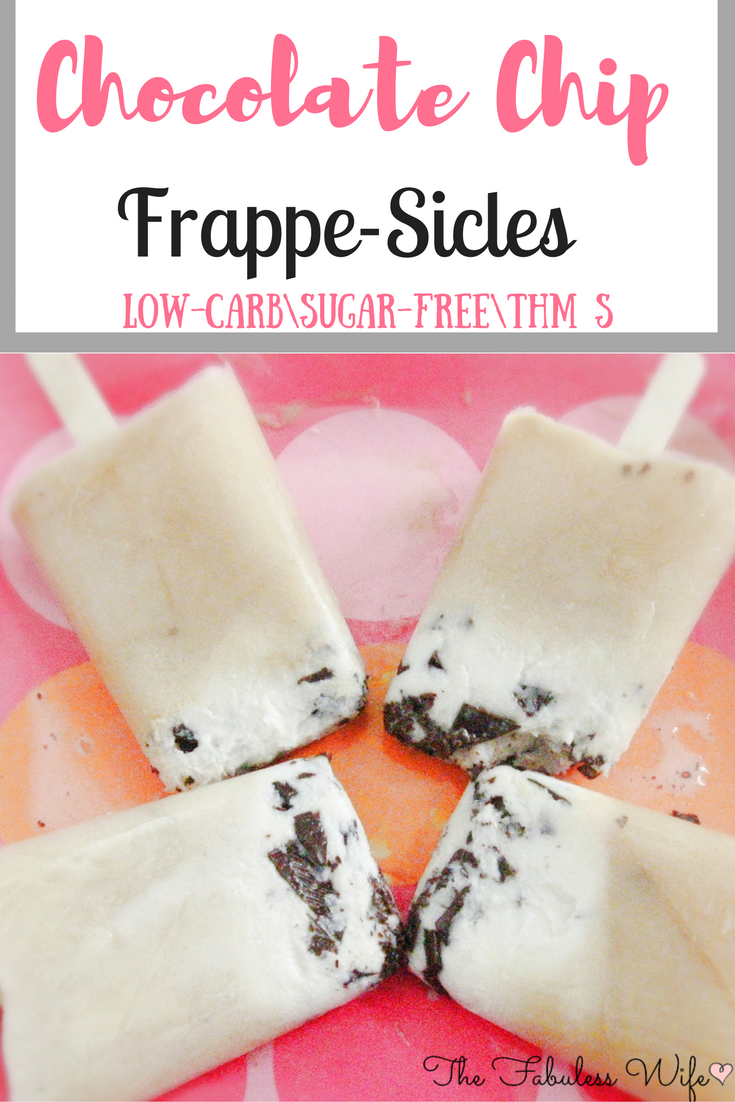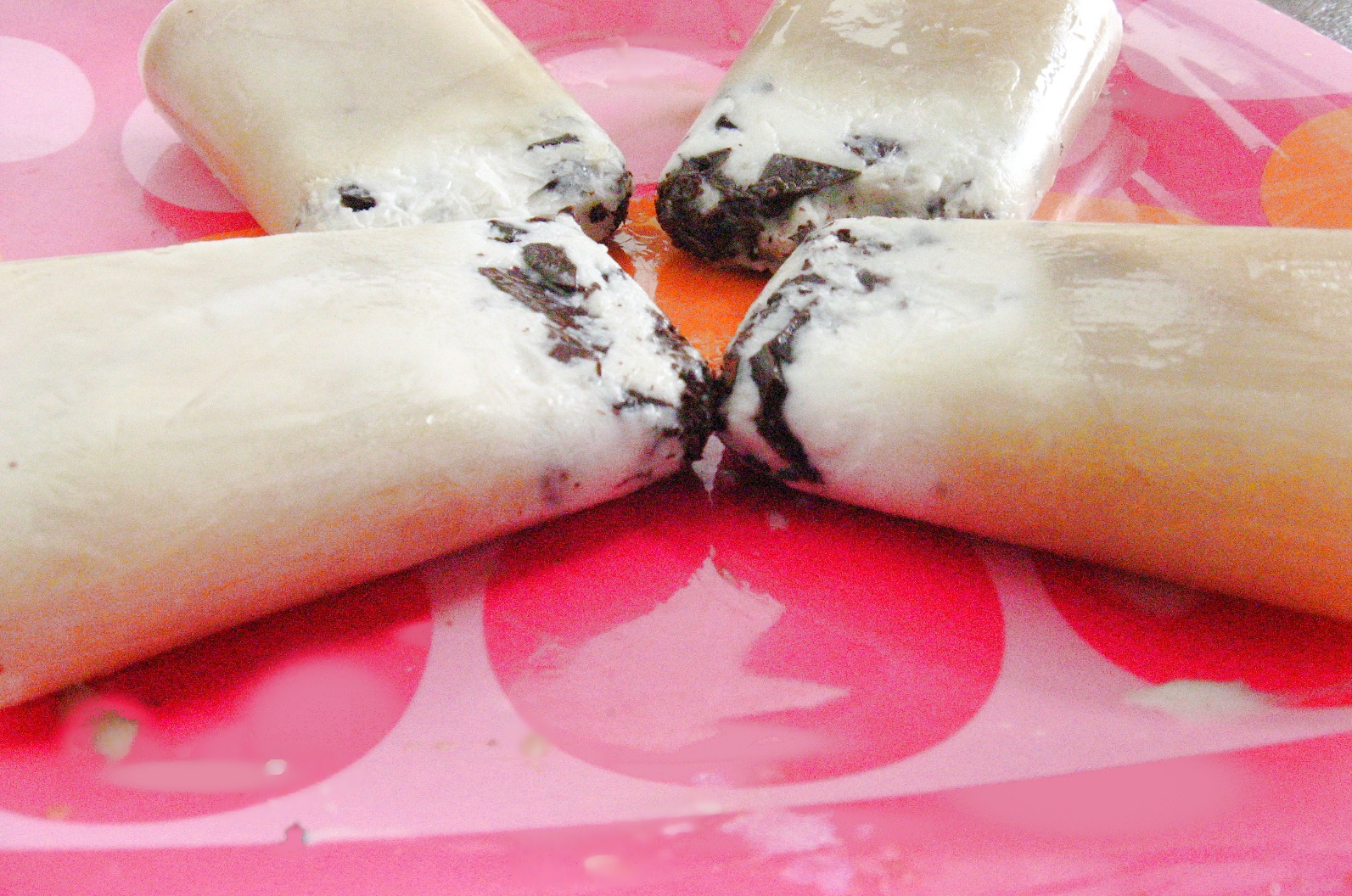 I recommend:
Trim Healthy Mama's Chocolate Chips
Trim Healthy Mama's Gentle Sweet
Make a cup of super strong coffee. I used my Keurig and put in double the grounds that I usually do. You can also use instant coffee mixed with lukewarm water to save time, though it just doesn't taste as good. Let cool to room temperature. Evenly divide your chocolate into the bottom of a popsicle mold. Mix your half and half, cashew milk, vanilla and gentle sweet in a small cup. Divide evenly into the four popsicle slots. Place a piece of tin foil or saran wrap over your popsicle mold and poke a hole to place a plain wooden popsicle stick in each mold. This keeps the sticks in place. From personal experience, I don't recommend using the sticks that already come with the molds, simply because this treat has multiple layers and it's hard to keep them separated. 🙂 Put the popsicle mold in the freezer and freeze until the cream layer is solid. This took about 2 hours for me. Once the cream layer is frozen enough, evenly divide the cup of coffee between the molds. Freeze until solid. Enjoy!