This post might include affiliate links for products that I know and LOVE!
These chocolate chip cookies were the first on-plan cookies that I truly loved. They're deliciously cakey and the mix of flours gives them a "real" cookie texture. You won't miss sugary cookies with this great substitute!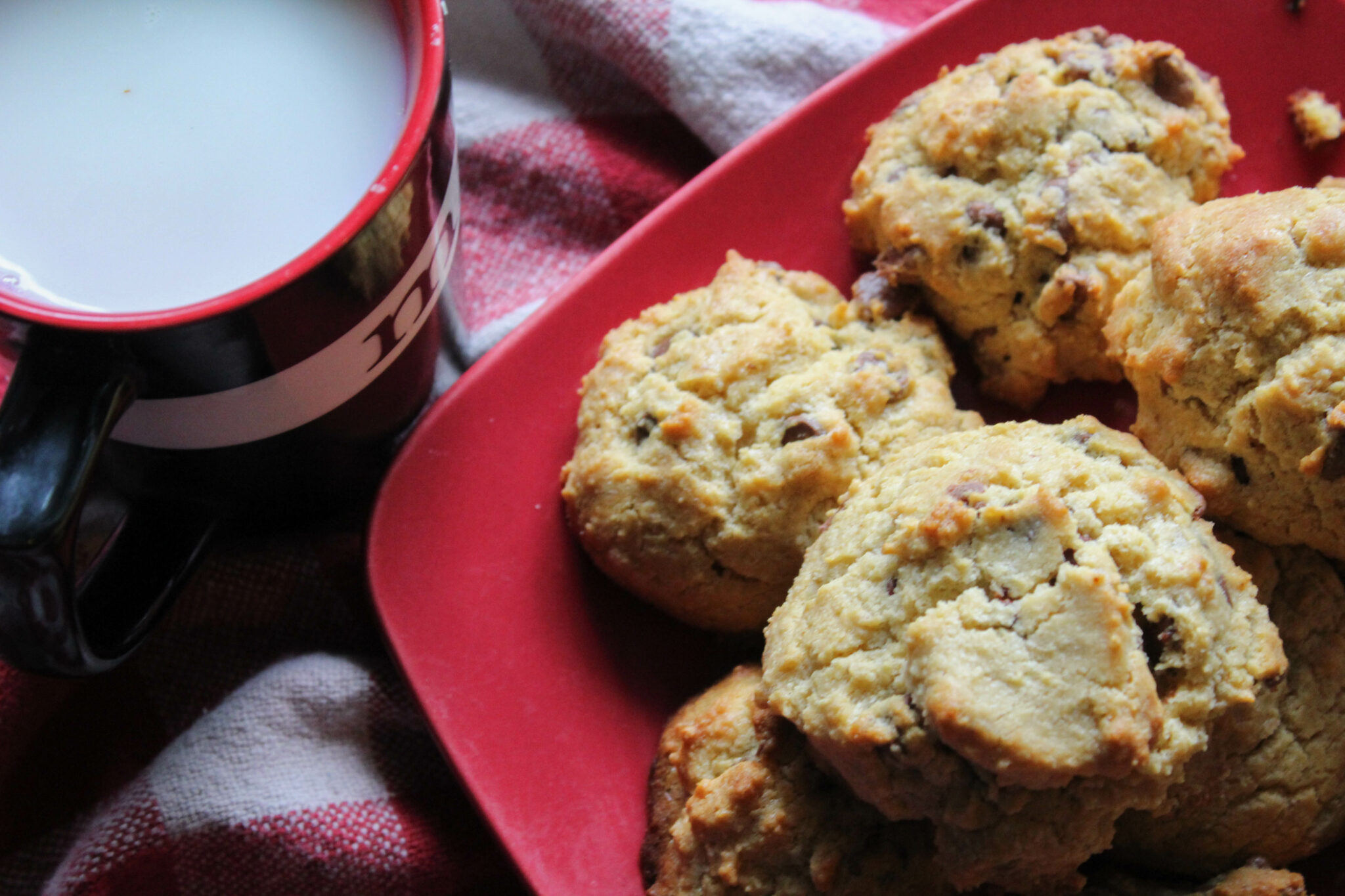 Rohnda is the official Trim Healthy Mama photographer. Her pictures grace the pages of the Trim Healthy Mama Cookbook and the Trim Healthy Table Cookbook. She had a blog (which I loved!), but since she's moving onto a new season in life, she let the rest of us THM-friendly bloggers re-post her recipes on our own blogs. This way, they're still available to the public and you lovelies can benefit from the deliciousness. You'll be able to tell which recipes are hers by the name. 🙂
This recipe makes 1 dozen medium sized cookies. My boys and I had a blast making them for our afternoon snack.  We made a double batch and froze some of the dough into cookie-sized balls so we can have cookies whenever we want. I forsee cookies in our near future. These little guys have been asking for them every day!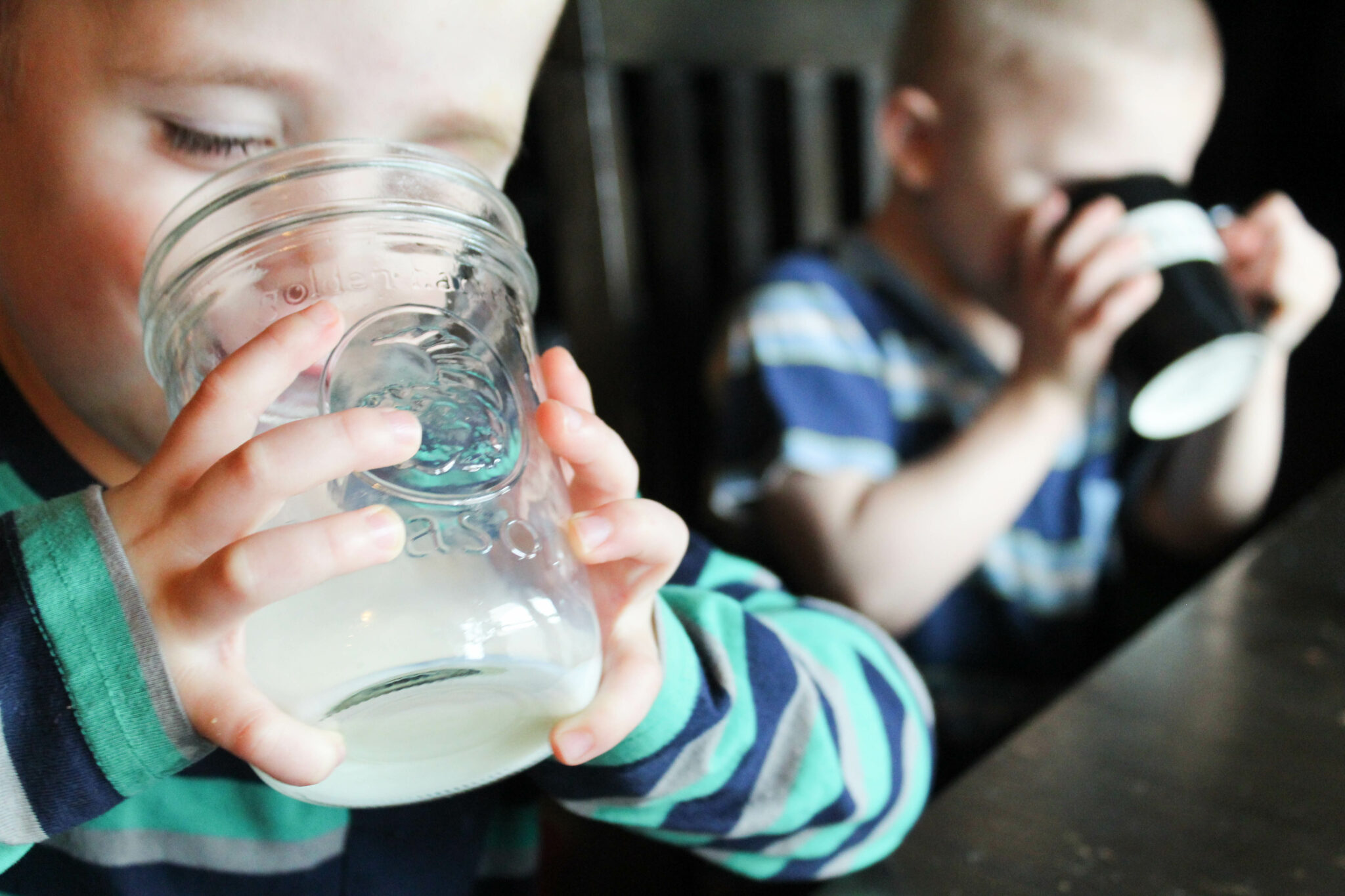 Trim Healthy Mama ladies, these cookies are an "S" fuel because they're low-carb. They're also suitable for my keto followers.
You May Also Like..
Special Ingredients Used..
Pin Rohnda's Easy Chocolate Chip Cookies Here!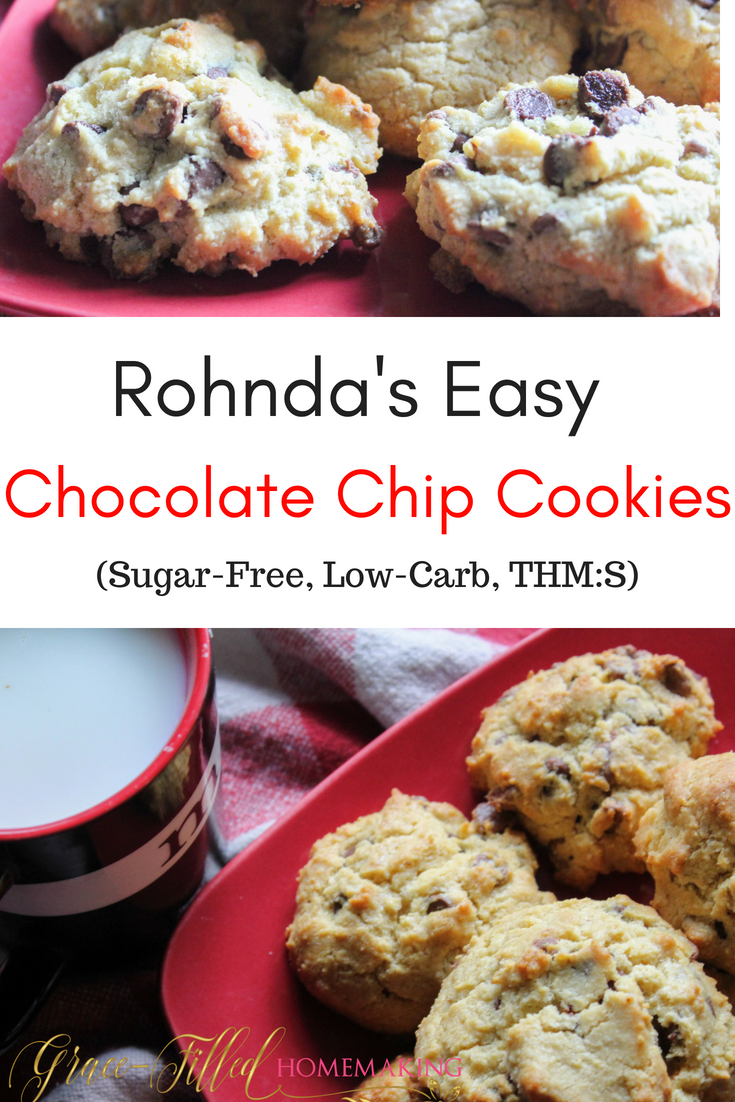 Preheat the oven to 350 degrees. Combine the butter, egg yolks, molasses, vanilla and sweet blend. Stir in the oat fiber, protein powder, almond flour, coconut flour, salt, and baking powder until well combined. Fold in the nuts and chocolate chips. Drop by tablespoons onto a cookie sheet. Bake for 12 minutes.
Nutrition Facts
Amount Per Serving
% Daily Value
Vitamin C 0%
Calcium 30%
Iron undefined%