This post might include affiliate links for products that I know and LOVE!
Quinoa is one of the most blood sugar friendly grains out there. It's easy to digest, making it the perfect breakfast grain. I know people don't normally associate quinoa with breakfast, but after trying this recipe, you're going to be totally sold on the idea. 🙂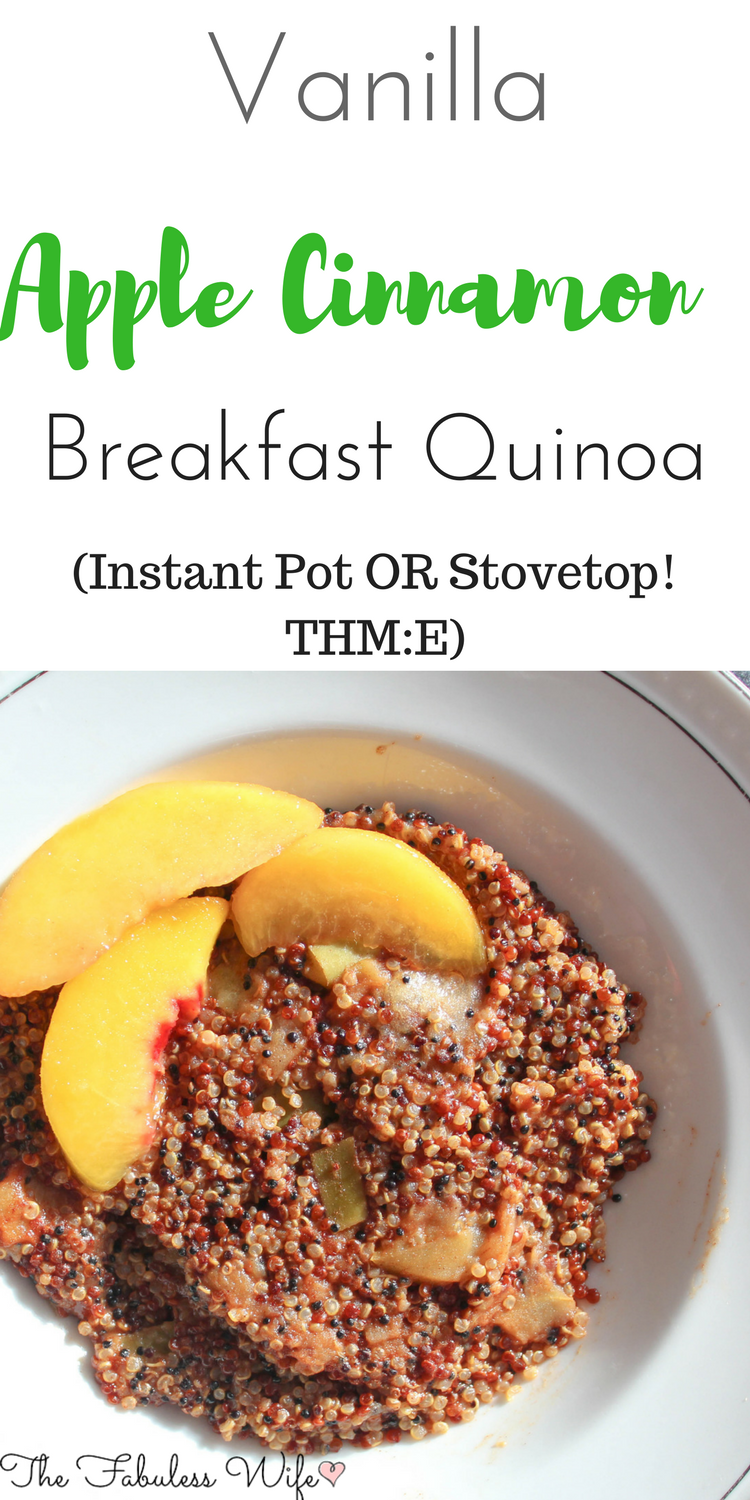 This breakfast dish is made in the Instant Pot. If you don't have an Instant Pot yet, feel free to make this following the cooking instructions on the back of the grains package. In the Instant Pot, it takes about 15 minutes altogether, which isn't bad. It has a wonderful flavor. I added a chopped apple, some cinnamon, sweetener, and vanilla. What I like about quinoa is that the texture is unique and not super "mushy".
You'll love the simplicity of this recipe. It makes 2-4 servings. I refrigerated leftovers and they tasted just fine when heated throughout the week. 🙂 This is a great "E" breakfast. Pair it with a little greek yogurt for additional protein. Want more breakfast quinoa ideas? Check out this one from Wonderfully Made Dearly Loved!
Special Items Mentioned:
Add all ingredients to Instant Pot and stir. Close and lock the lid and turn to "Manual" pressure. Select 1 minute cooking time. When the timer goes off, do a natural pressure release for 8 minutes. Open the lid and serve!