This post might include affiliate links for products that I know and LOVE!
Breakfast is my favorite meal of the day.
Lately, I've been craving savory over sweet and these Breakfast Enchiladas definitely fit that need!
They're really easy to make, so easy that this busy Mama can have a delicious meal prepped for the oven in about 15 minutes, which is a total lifesaver if your mornings are hectic. They don't require any special ingredients. They're frugal. You can customize them to fit whatever veggies and meat you need to use up.
I've made these 3 times in the last 2 weeks, that's how much my family adores them!
The enchiladas are made from eggs, meat, veggies, cheese low-carb tortillas, and my super awesome creamy Taco Bell copycat sauce, which honestly deserves it's own blog post (soon, I promise!).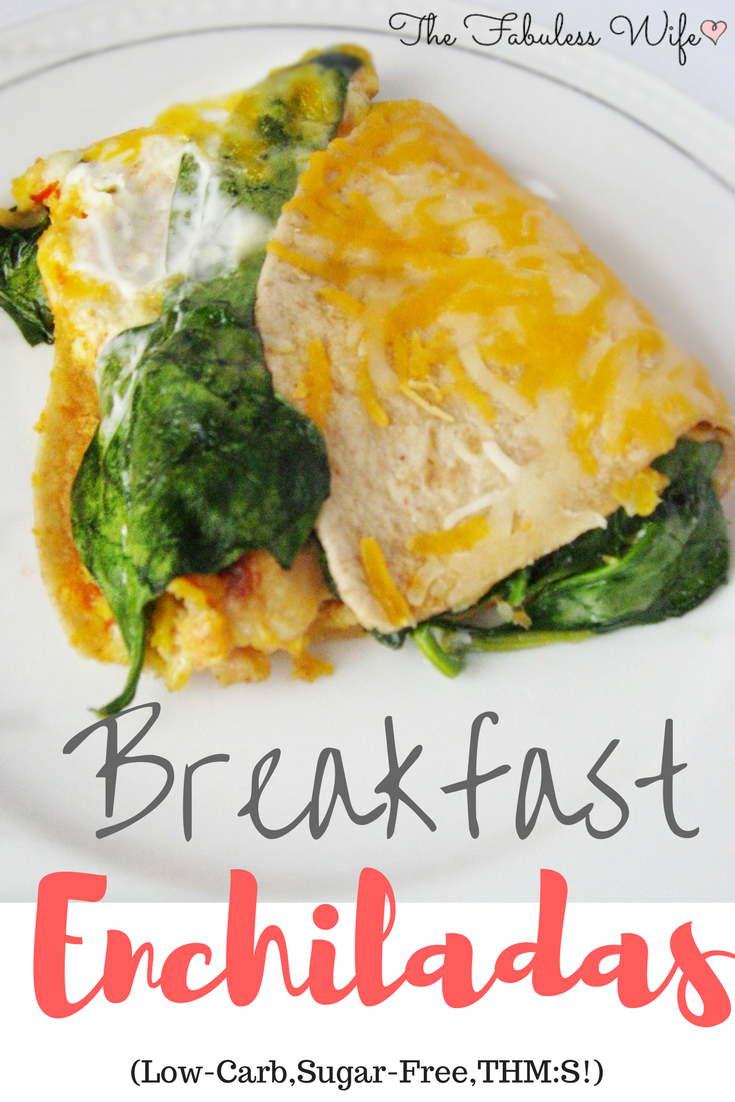 I'm always looking for new ways to change this recipe up, so let me know what fillings you came up with!
Grease a 9x13 inch pan and layer 3 of the tortillas on the bottom. Beat the eggs, cream and salsa together and scramble until fluffy. Stir in the veggies, cheese and meat. Spread othe tortillas. Drizzle my Taco Bell copycat sauce on top of the eggs and layer the rest of the tortillas on top. Bake at 350 for 15 minutes

To make my Taco Bell Copycat Sauce, combine all ingredients together until smooth.