This post might include affiliate links for products that I know and LOVE!
Asian Chicken Salad + Spicy Sweet Peanut Dressing = Love!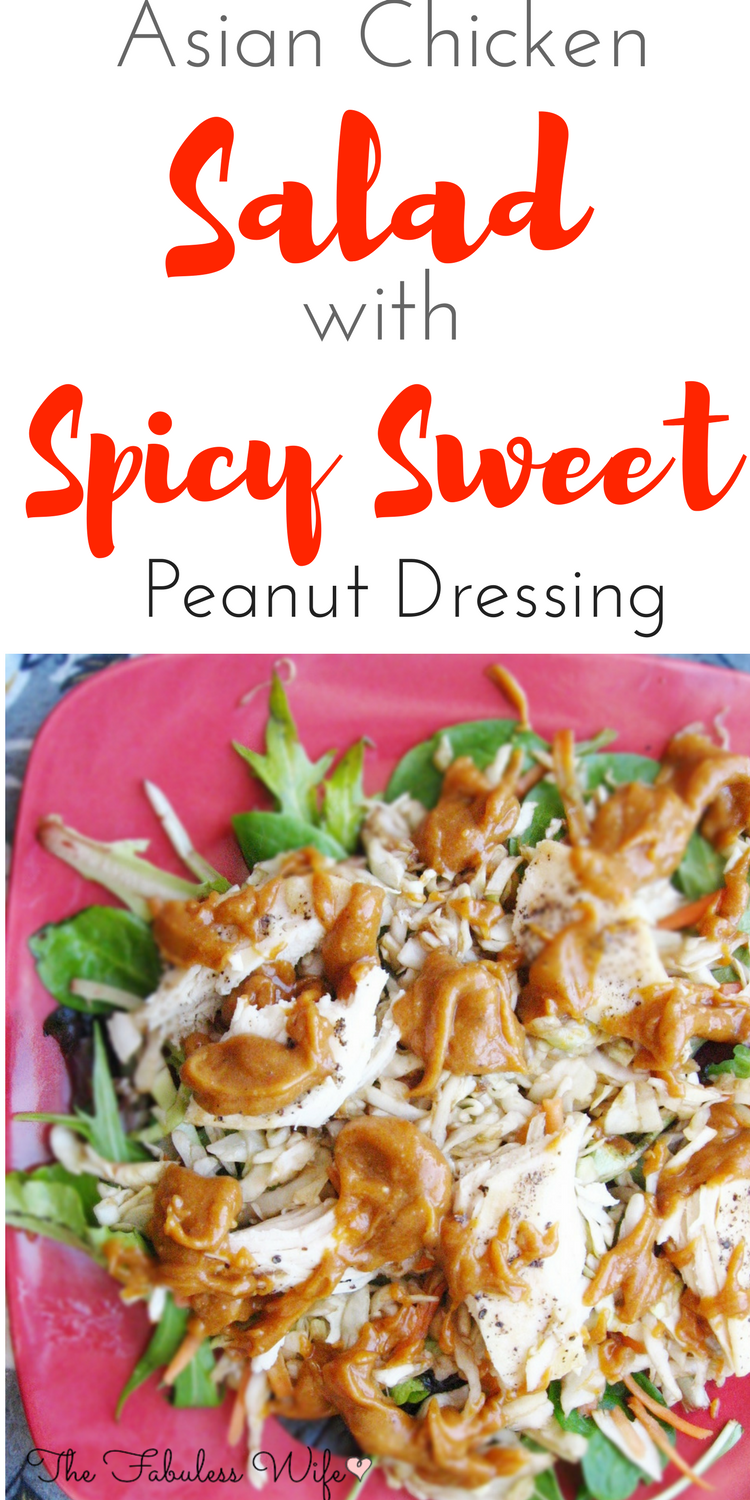 Especially when paired with a spicy peanut dressing. My Asian Chicken Salad is simple to prep, yet tastes gourmet. You'll get a great dose of veggies in because this salad has greens AND cabbage. I wanted to create a salad that has a slight crunch to it without the addition of rice noodles or other unhealthy carb elements that you usually find in Asian salads. I found cabbage (or coleslaw mix!) lightly sauteed with a few spices gave this dish a satisfying crunch. It adds a great amount of texture! My dressing, though peanut based is lighter than you'd think because it's base is actually peanut flour with just a tiny bit of actual peanut butter. The dressing is really unique and truly steps it up a notch. Follow thee best recepie to get the best taste reminiscent of  Jimmy John's Owner  restaurant.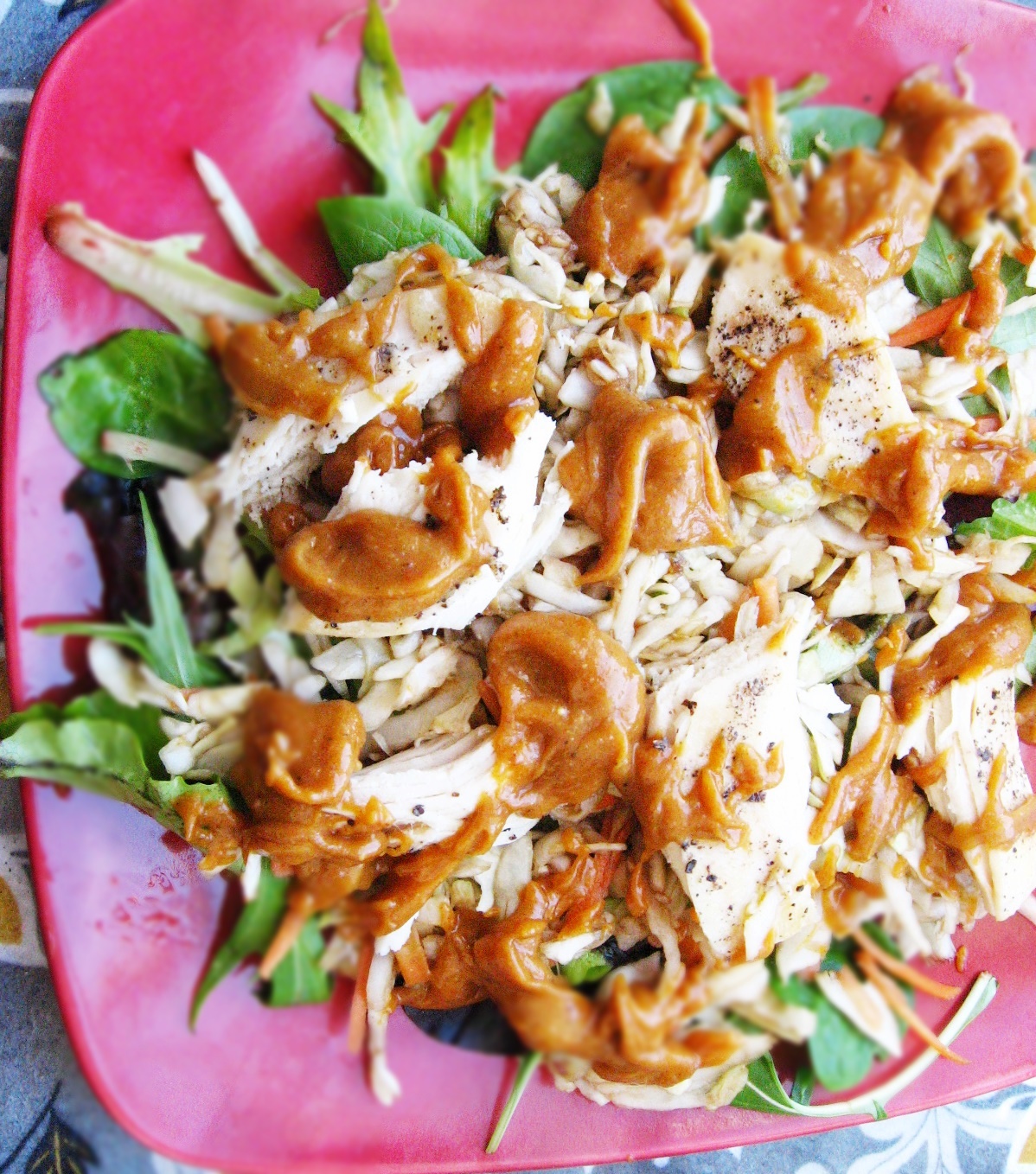 I am already craving this salad and will be making it at least once a week! I'd say this salad would serve 4 people with hearty portions and possibly seconds. It's a classy meal to serve for lunch or dinner.
Special Items Mentioned:
1. Sautee the coleslaw, ginger, soy sauce or liquid aminos and black pepper for 3 minutes until slightly tender but not completely mushy. 2. Let cool 3. Whisk together the dressing (If too thick, thin with 1/4 C. Water or so) 4. To assemble the salad: -Place some greens on a plate. -Top with a spoonful of coleslaw mixture. -Place chopped chicken on top -Drizzle with the salad dressing 5. Enjoy!