This post might include affiliate links for products that I know and LOVE!
My Almond Bliss Yogurt is reminiscent of Almond Joy candy. I sweetened up some regular old Greek yogurt, added a dash of extract and topped it with a sprinkling of coconut and THM chocolate chips. This was the perfect, light afternoon snack. I almost didn't want to post this recipe, as it seems a little too easy, but I've been loving it so much that I had to share it!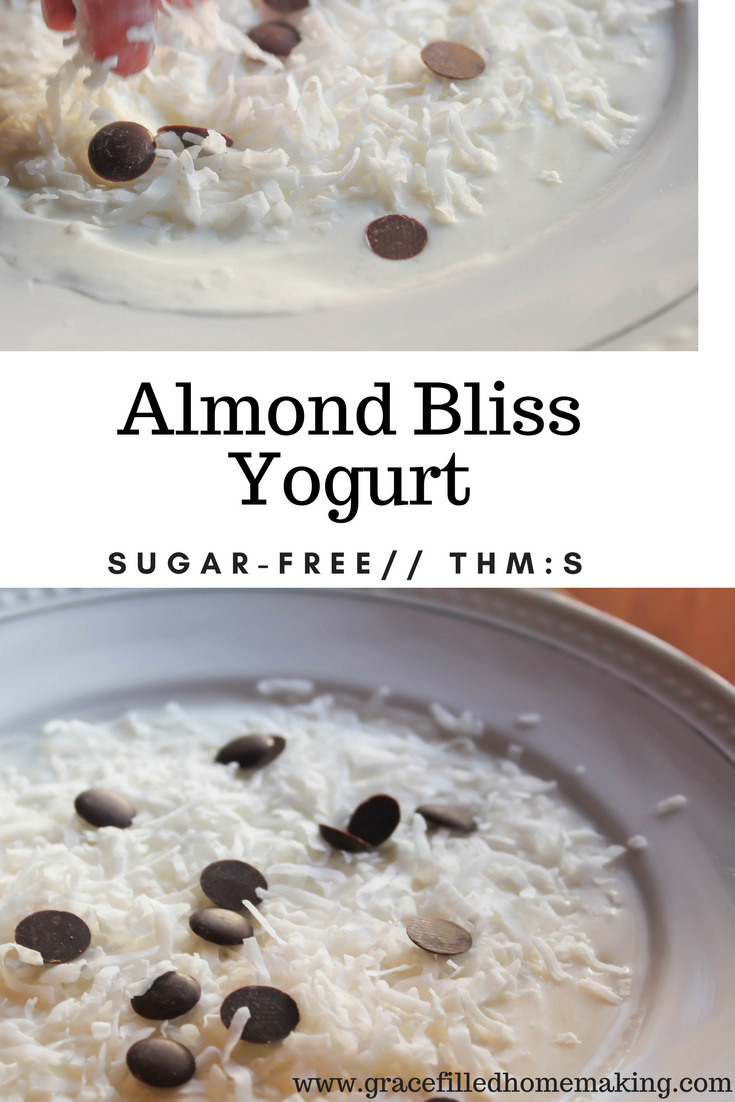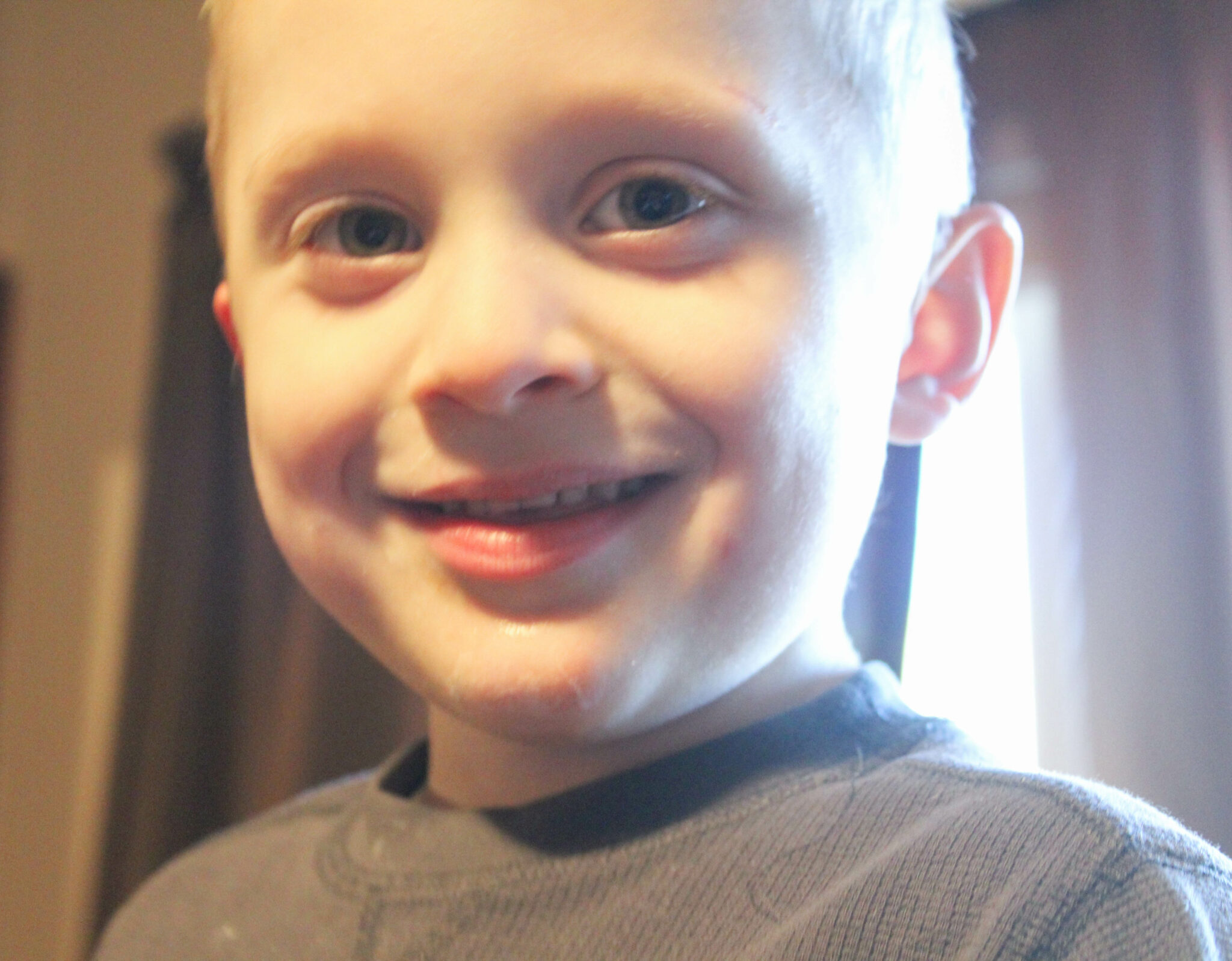 I love having Greek yogurt as an afternoon snack because it's packed full of protein. As you'll see from my photos, this snack is kid-friendly. I think my kids actually had too much fun with it judging by the amount of yogurt on my youngest son's face. 🙂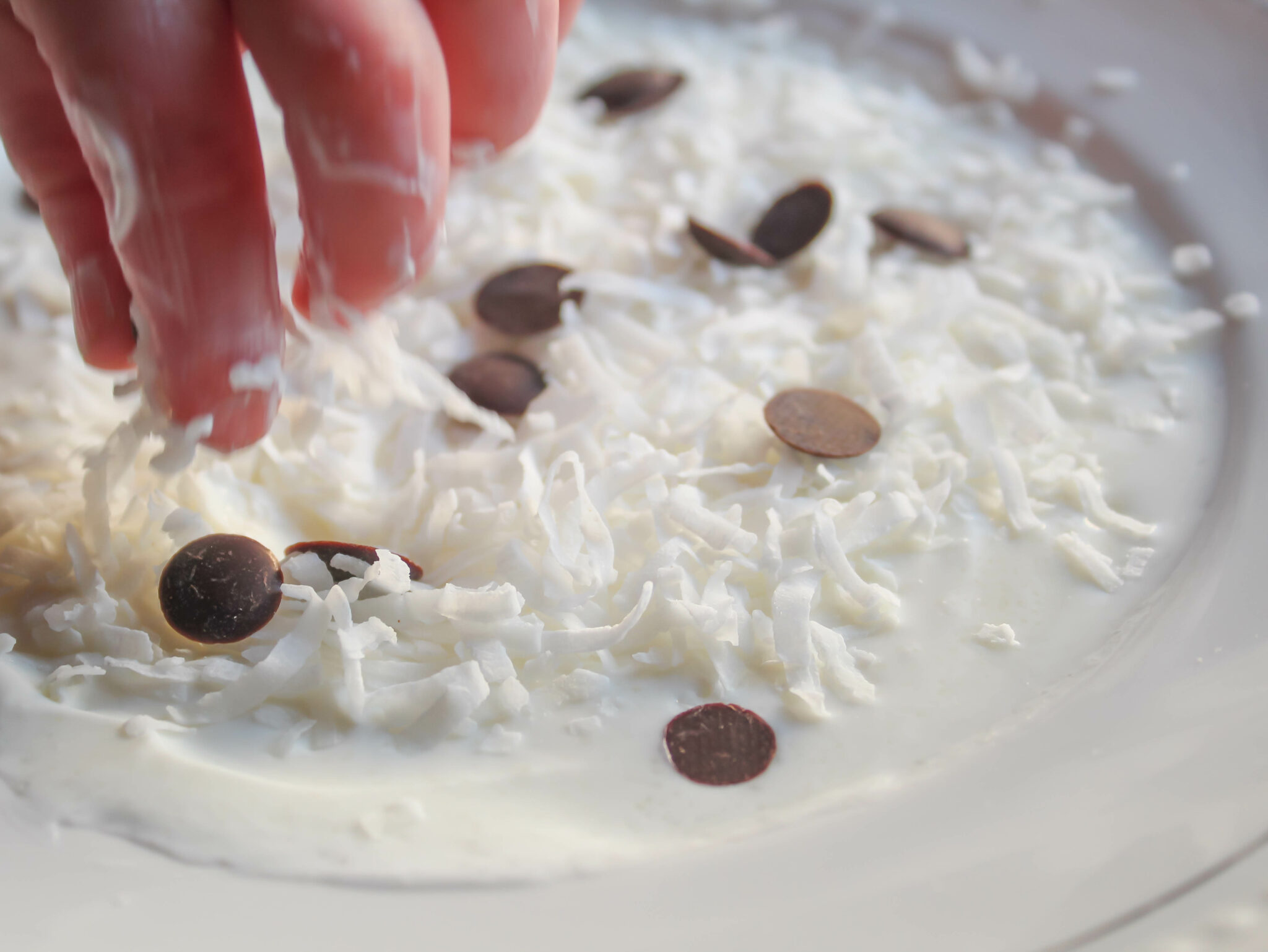 This recipe is an S and it serves one. Or one Mom and two toddlers who can't stop snitching the topping. 🙂
Special Ingredients Mentioned:
Stir together the yogurt, extract, and sweetener. Sprinkle with chocolate chips and coconut. Enjoy!
Nutrition Facts
Amount Per Serving
% Daily Value
Vitamin C 0%
Calcium 1%
Iron undefined%