This post might include affiliate links for products that I know and LOVE!
I have a secret.
I can't bake a pretty pumpkin roll. Seriously, I absolutely cannot handle it. Maybe I'm not coordinated enough, maybe I lack the patience to carefully roll it, who knows? But, I really love the taste of pumpkin rolls. They make my world go round! I decided to simplify the pumpkin roll process and make muffins so I can have the taste of my favorite treat whenever I want.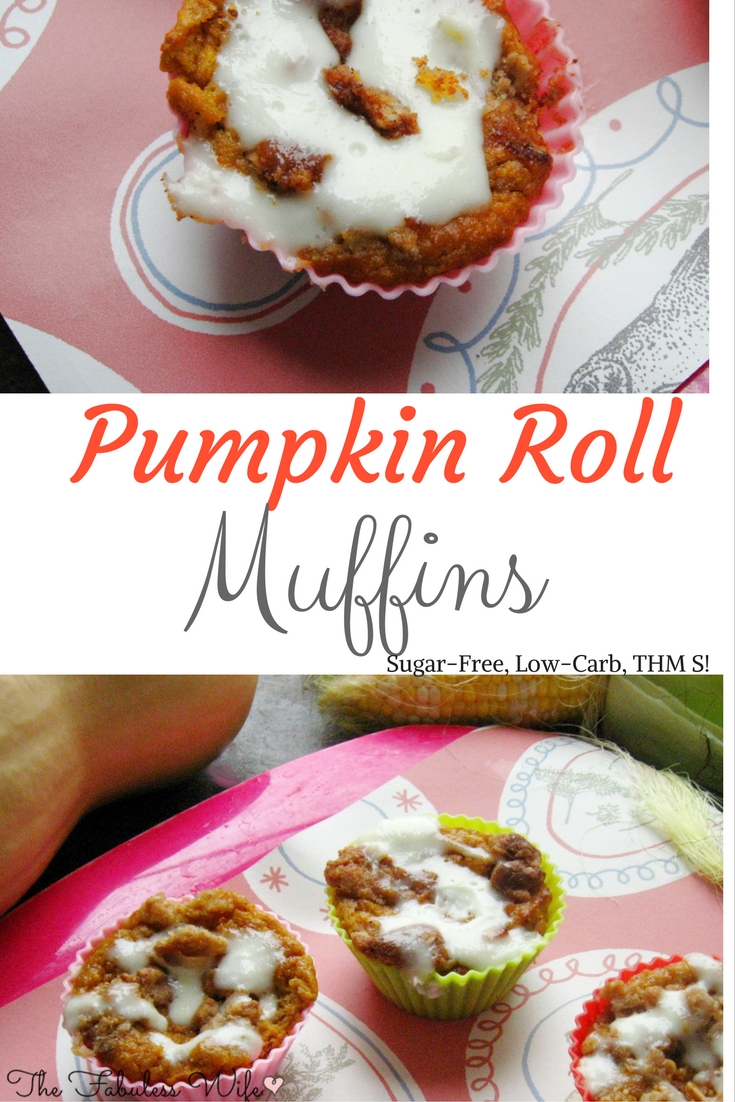 These muffins have a dense base that is reminiscent of a muffin-pumpkin pie love child. That's the only way I can describe it! They have a cream cheese glaze that is just the icing on the cake (haha!). Not only are they simple to make, but they're also family-friendly, which is my goal for each recipe I create.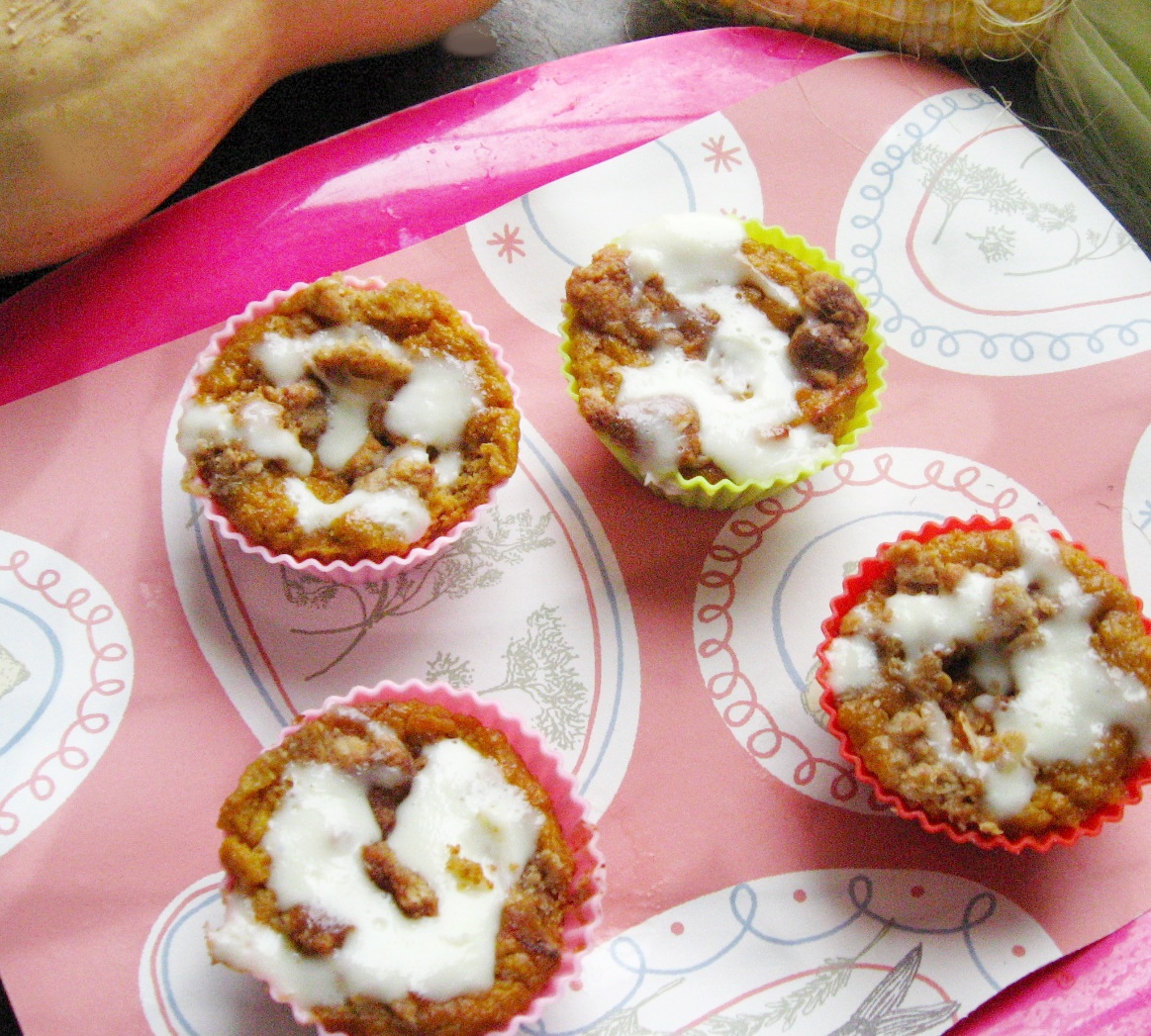 This recipe makes a dozen muffins, so be sure to share! 🙂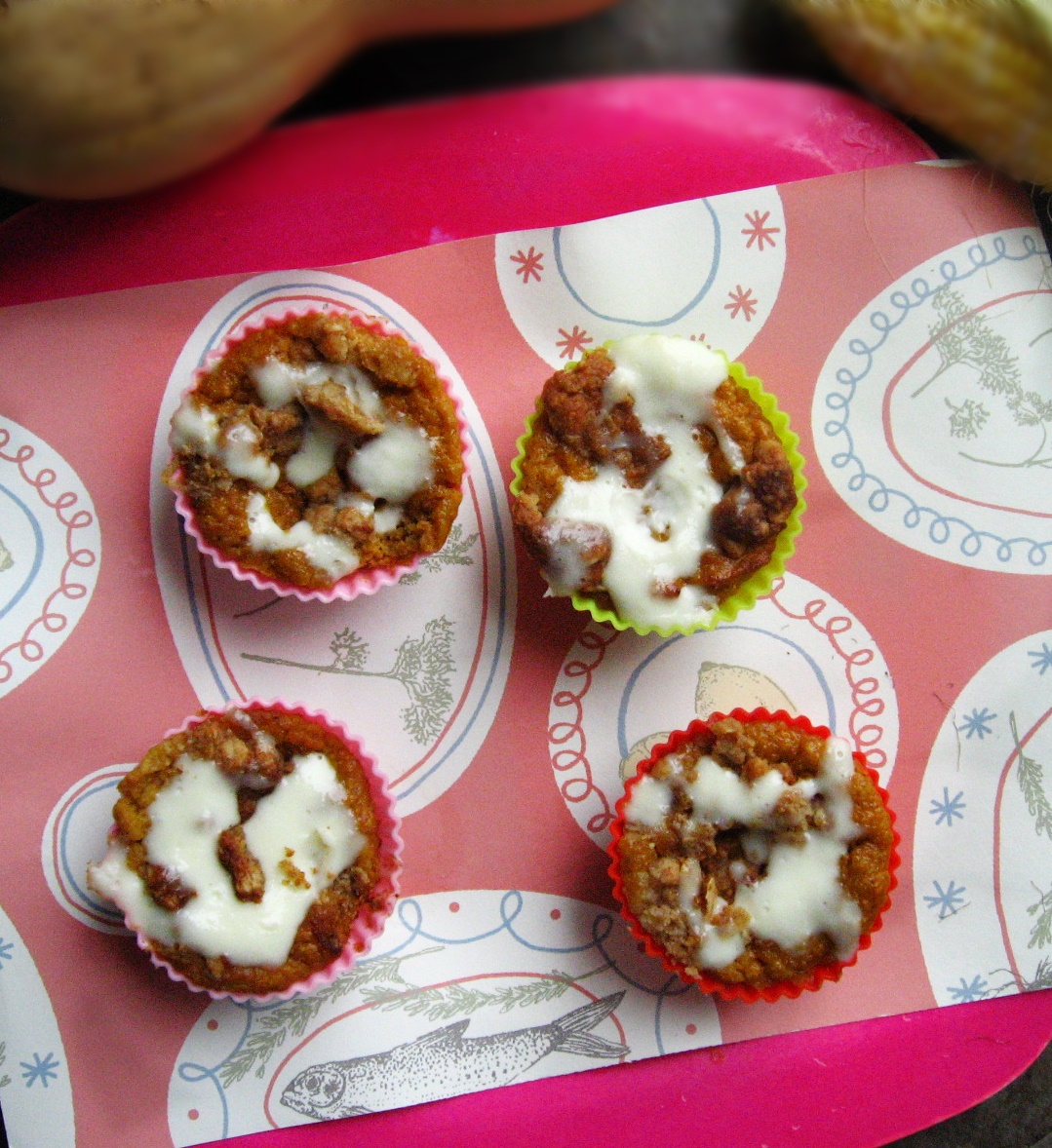 Specialty Items Mentioned:
I use cute silicone muffin cups because they're cost-effective and look so cute! You can find a similar style here.
Preheat oven to 350 degrees and grease a muffin pan (or use silicone cups like the ones mentioned above!). Mix dry ingredients until blended well. Stir in the remaining ingredients until just combined. Fill muffin cups 1/2 full and bake for 25-30 minutes or until a toothpick stuck in the middle comes out clean.
Mix the cream cheese, sweetener and half and half until smooth. The consistency should be thin enough to drizzle, yet not totally watery. Add more half and half if you need to. Drizzle over muffins and let cool. I find these muffins taste best straight out of the refrigerator!