This post might include affiliate links for products that I know and LOVE!
Oh, the pumpkin spice. Seriously, I might just be addicted! My Mom actually bought me these adorable oven mitts that say "Pumpkin Spice Life" and she lovingly refers to me as the pumpkin spice queen.
And as the pumpkin spice queen, I couldn't create these yummy treats and not share them, that would just be rude!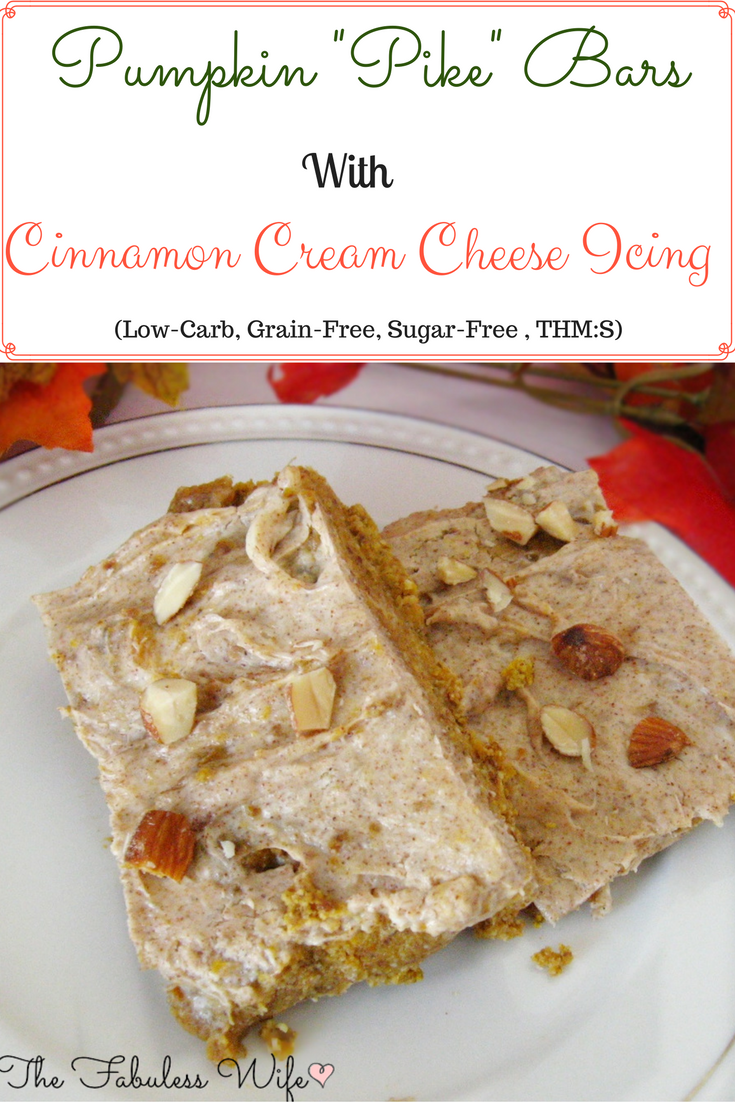 These bars are a shake-up on the usual pumpkin bar. They're actually more like my Better than Snickers Cake because they have a "condensed milk" sauce poured on top. The base is a combination of a cake and pumpkin pie (Hence, pike!) and the cinnamon cream cheese icing is the perfect compliment to the pumpkin without completely overpowering it or making it too sweet.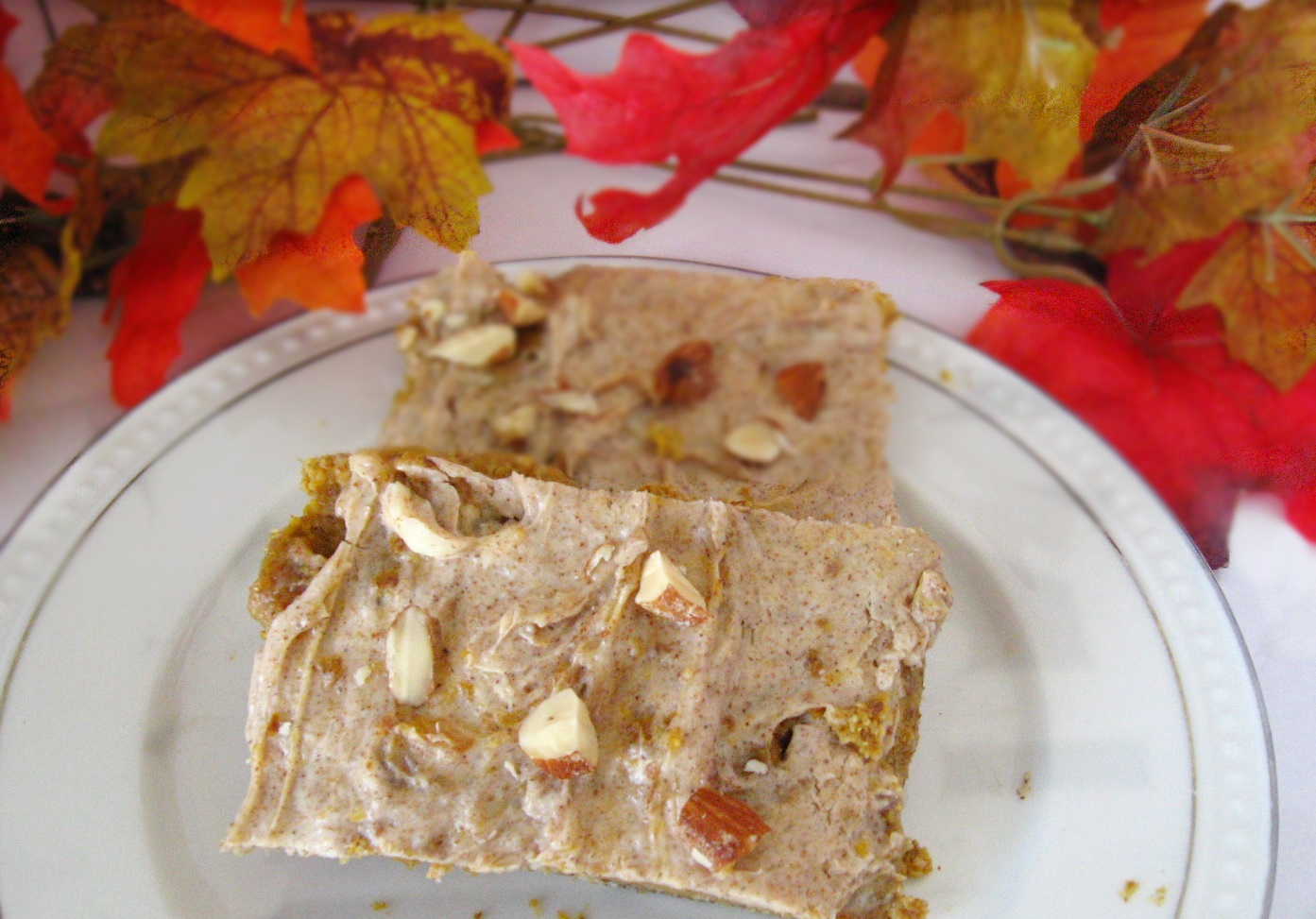 These bars are awesome with a cup of tea or coffee. I also love having them for breakfast. 🙂
Condensed Milk:
I use this recipe from Joy-Filled Eats. You're only going to use half of this recipe.
Specialty Items Mentioned:
Cinnamon Cream Cheese Icing
Mix all ingredients together and pour into a 8x8 pan. Bake at 350 for 30 minutes. Let cool for 15 minutes. Poke holes in the cake and pour 1/2 the condensed milk recipe on top of the cake (link in post!) Let the cake cool the rest of the way and then frost it!
Cinnamon Cream Cheese Icing
Whip all ingredients together until light and fluffy. Garnish with slivered almonds if desied.