This post might include affiliate links for products that I know and LOVE!
If you're looking for an easy peppermint bark recipe, I've got you covered! This recipe is rich and the combination of white chocolate with just a bit of regular chocolate marbled in makes for a memorable holiday treat.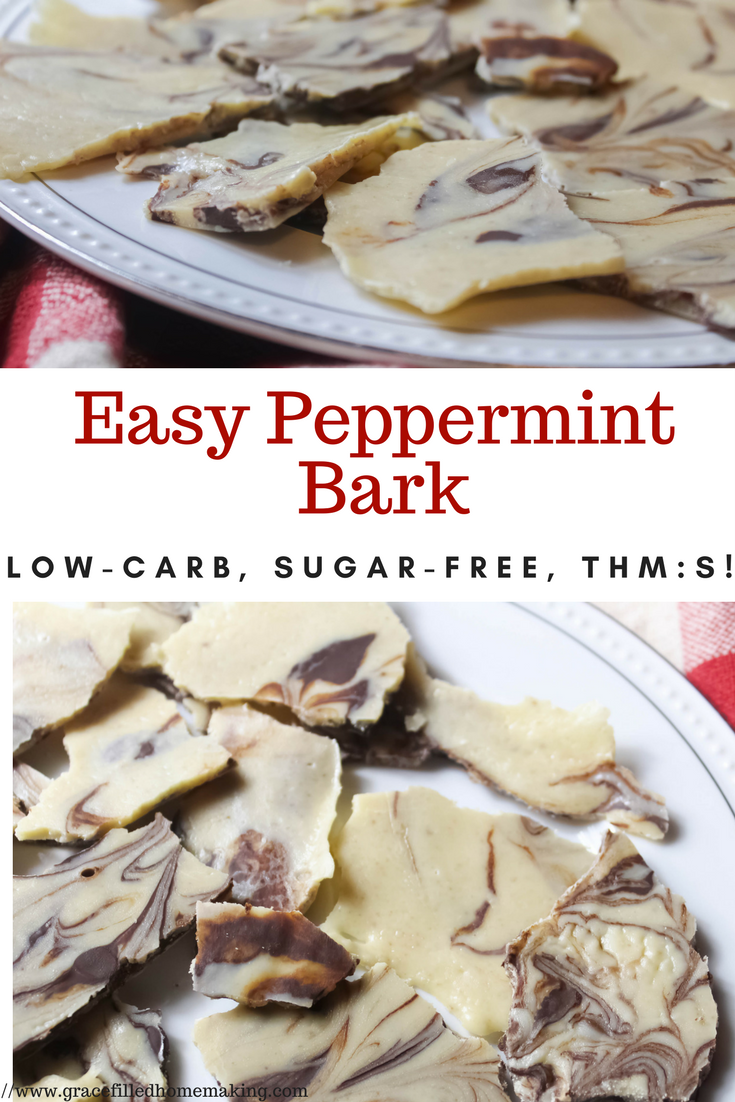 You'll notice that this recipe doesn't have any peppermint candies. While I miss the festivity that they bring, I was having trouble finding an on plan candy that would bring the traditional red and white colors to the mix. I'm happy to say that the milk/dark chocolate swirls add their own level of class to what would otherwise be a plain looking bark. 🙂
I LOVE raw cacao butter, but I don't use it in very many of my recipes. I do have a hot chocolate recipe that uses it, but I prefer to save this ingredient for special occasions. It has so many health benefits and is a great ingredient to have on hand. I've linked to the brand that I use below. 🙂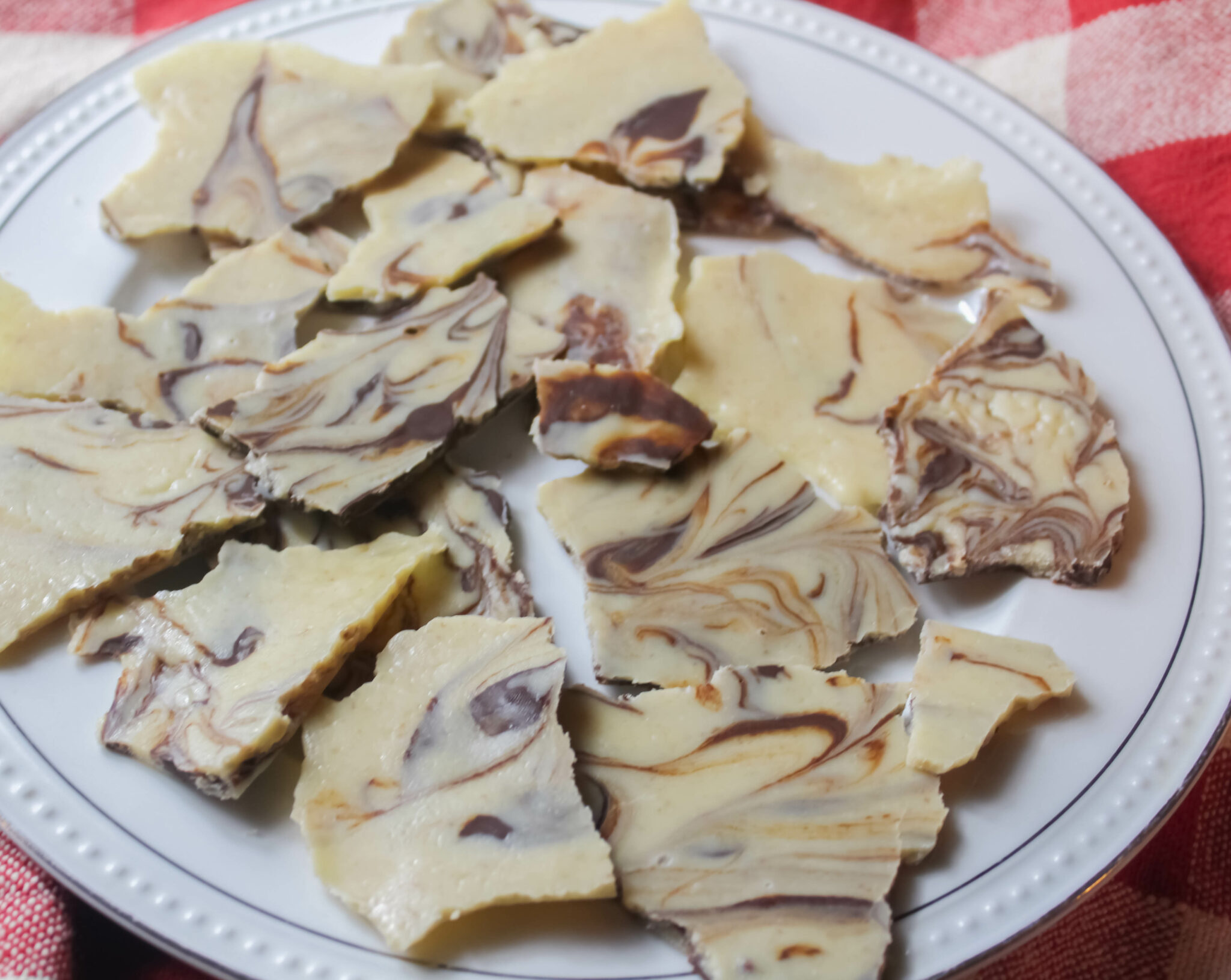 I used a certain amount of peppermint extract from ALDI, but if there's one thing I've found, it's that extracts vary by brand. So use your own judgment when adding flavoring. This treat seems to do best when stored in the freezer. It's not crunchy, but it does have that firm, fudginess that traditional bark does.
This is a heavier holiday treat, so I would stick to one or two decent sized pieces. 🙂 This recipe serves about 10 people.
Find more great recipes and product reviews from my friends over at The Village Bakery!
Special Items Mentioned:
Place a piece of parchment paper over a cookie sheet. Melt the cacao butter, whipping cream and sweetener together over medium-low heat. Bring to a boil, then simmer until thick while stirring occasionally. Remove from heat, add the extract and pour onto cookie sheet. Sprinkle the chocolate chips on top. Using a fork, draw lines through the chocolate chips to create a marbled effect. Place in freezer for 15 minutes or until firm. This treat is best stored in the freezer. Enjoy!
Nutrition Facts
Amount Per Serving
% Daily Value
Vitamin C 0%
Calcium 4%
Iron undefined%