This post might include affiliate links for products that I know and LOVE!
My AC is broke, but I was craving a sweet treat. These bars hit the spot! They do require a little stove-top cooking, but not enough to drive the temperature of your house up.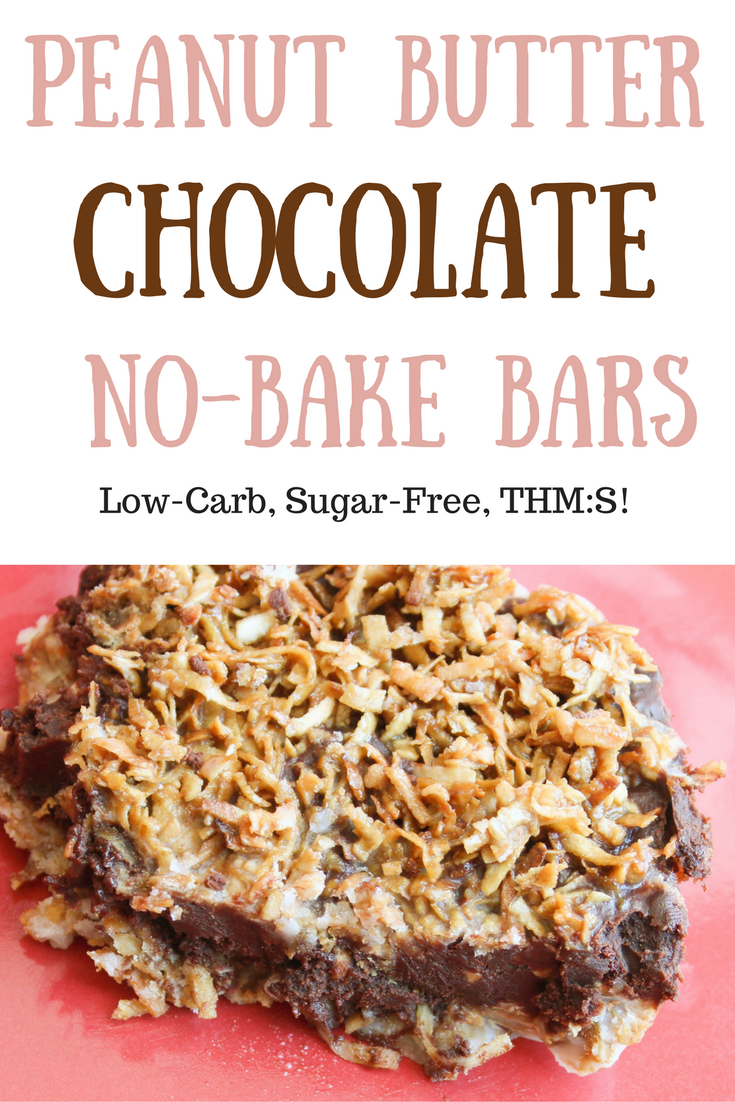 Usually, bars like this include oatmeal, but to keep it in "S" form, I used coconut. Toasting the coconut elevates the bars and gives them a unique "toasty" flavor. I really love the texture of toasted coconut by itself. I also simplified the filling by using just two ingredients. You're going to love how easy it is to throw together this dessert. Less time spent watching the oven means more time to enjoy the weather!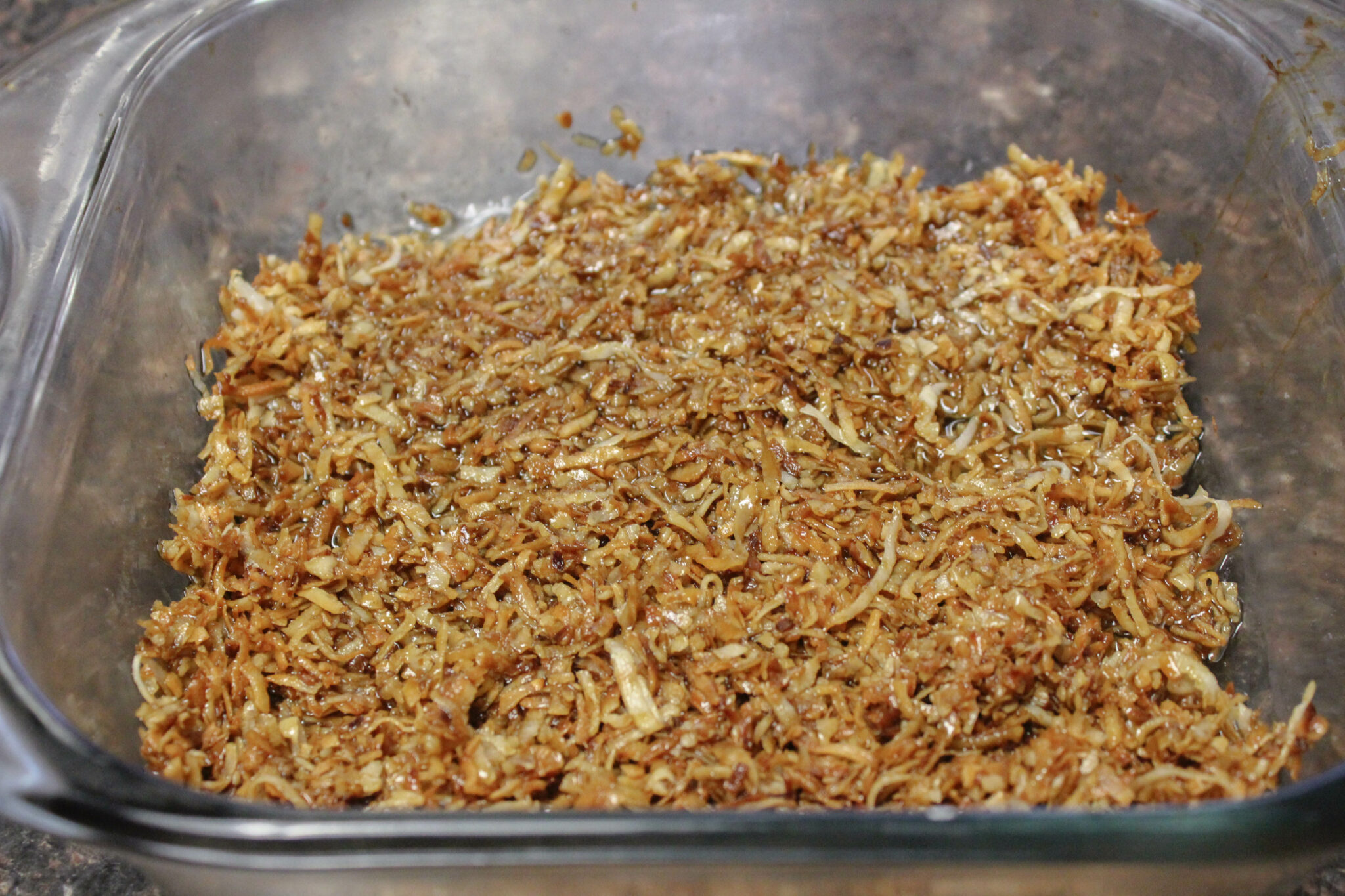 To toast your coconut, simply place it in a large skillet (I used my cast iron from Lodge) with half a teaspoon of butter. Cook over medium-low heat, stirring constantly until it gets a beautiful golden brown color. Be sure to transfer it to a new bowl immediately since it can scorch quickly!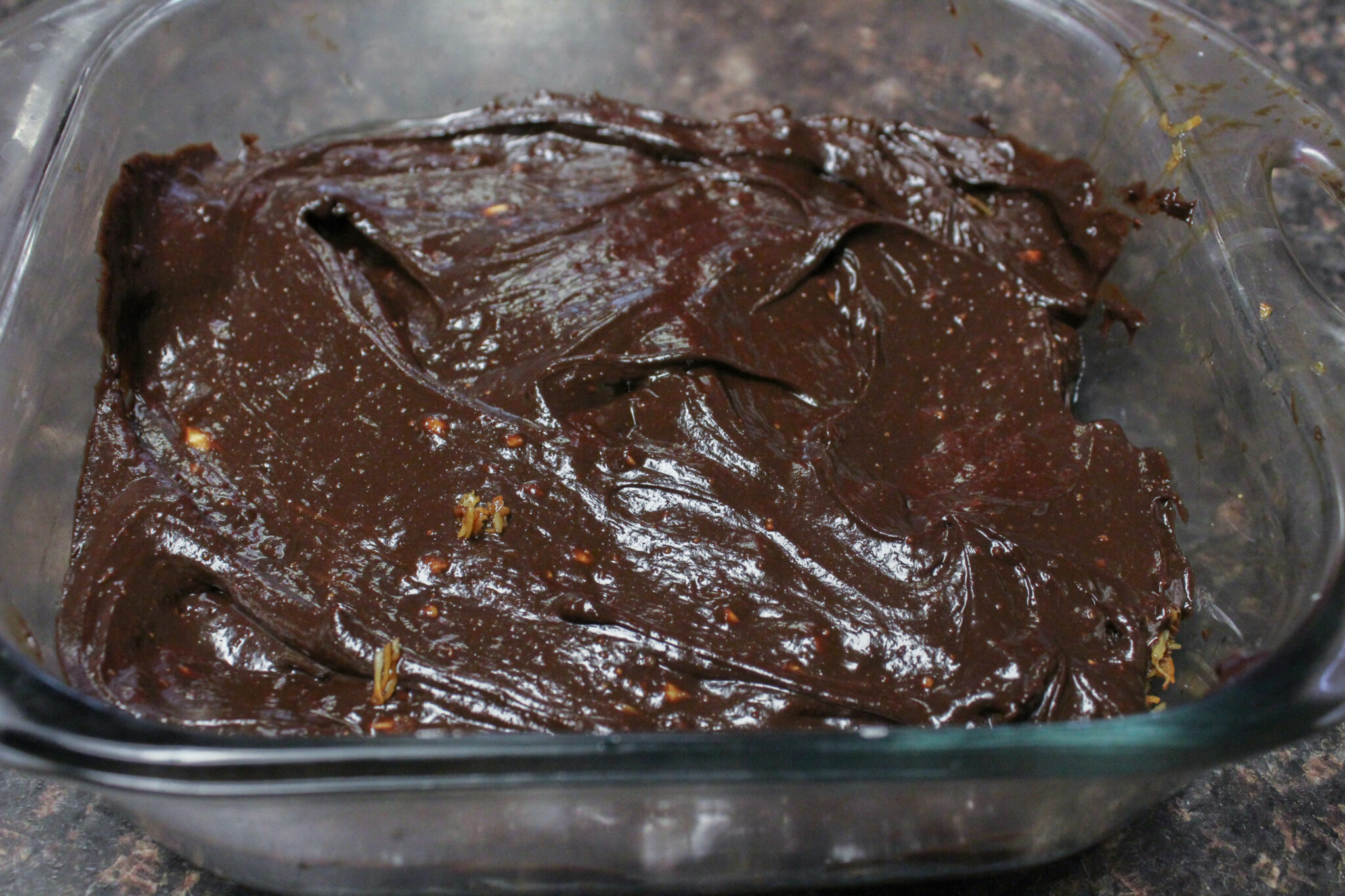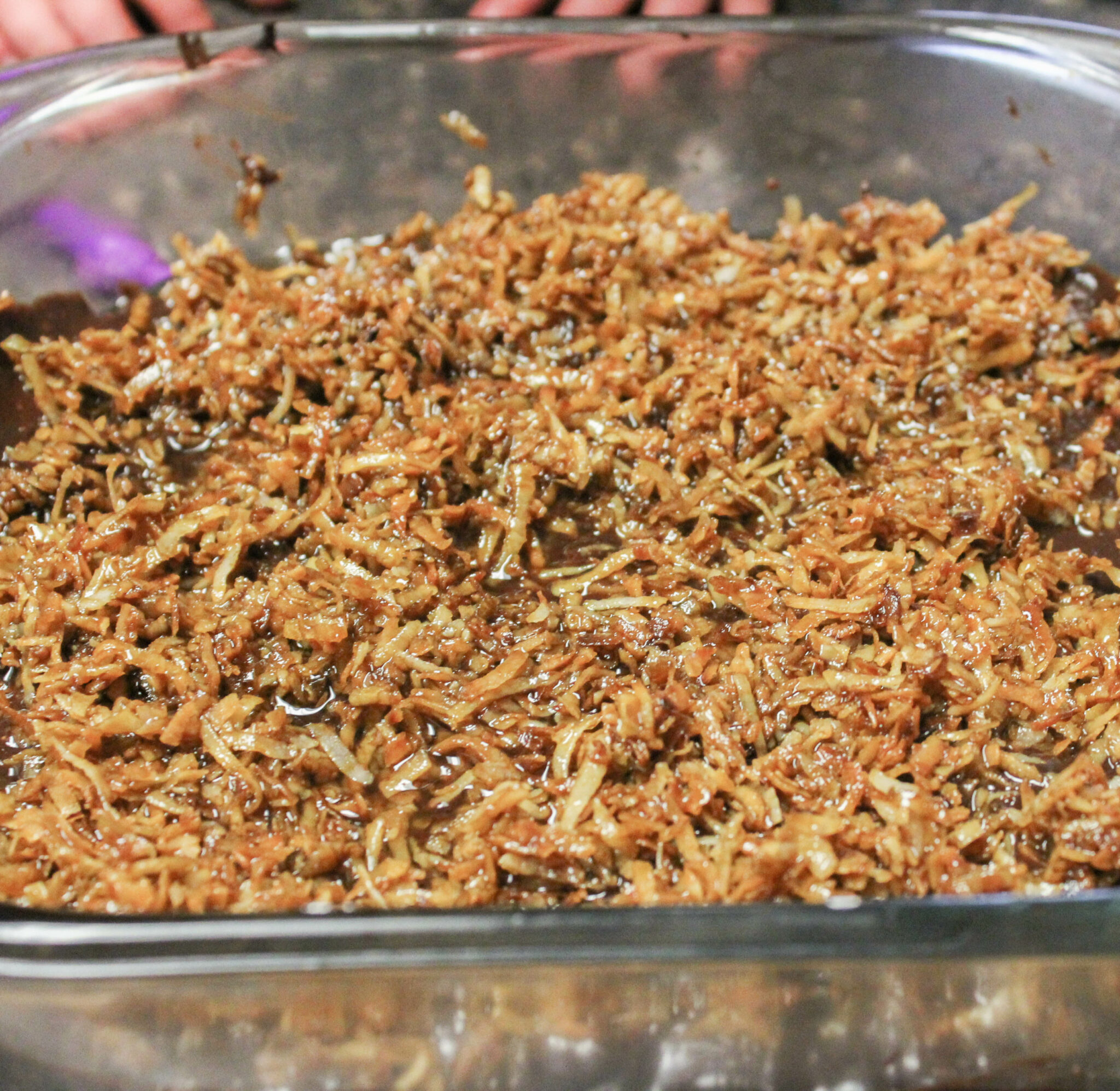 This recipe makes one 8×8 inch pan. These bars are rich, so use your best judgment and don't eat half the pan. 😉
Special Items Mentioned:
Melt the first five ingredients over medium heat until smooth. Remove from heat and stir in the coconut. Place half the coconut mixture in the bottom of an 8x8 inch pan.
Melt all ingredients together until smooth. Place entire mixture over the coconut layer. Top with the remaining coconut and refrigerate for 1 hour or until firm.
Nutrition Facts
Amount Per Serving
% Daily Value
Vitamin C 0%
Calcium 28%
Iron undefined%