This post might include affiliate links for products that I know and LOVE!
Winter is still hanging on, but I'm not mad about it. It's a great excuse to curl up with tea and a good book. It's also an excuse to make my new favorite soup, my "Loaded Sausage Fotato Soup". There is just something so comforting about a bowl of hearty soup in the dead of Winter. I love the slower pace that soup encourages. It's the kind of meal that you can really linger over, enjoying conversation with your family.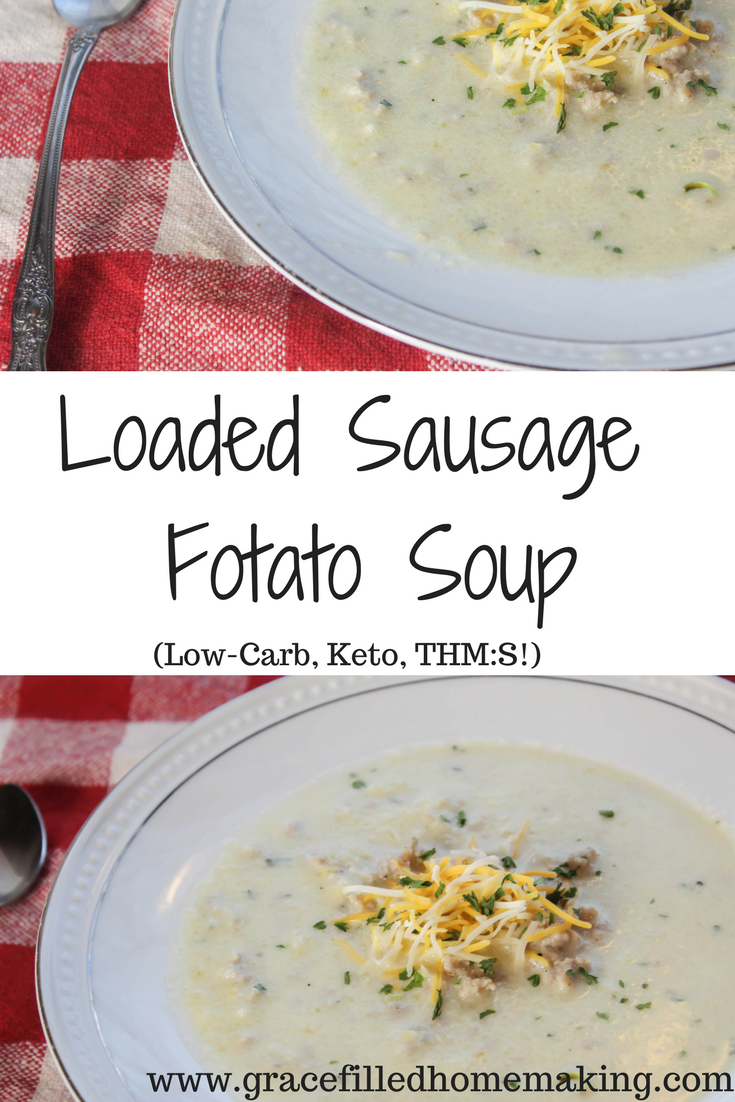 That's just what I did when I served this soup. Actually, my boys and husband ate two helpings each before my toast was finished, so I may have been the only one lingering, but I'll take a healthy meal win where I can get it! That's the bar I set before posting any recipe on my blog. My kids and/or husband have to give it a thumbs up! It's so much easier to eat healthier when your family is enjoying it too!
[amazon_link asins='1101902639,1101902663,0804189986,0988775115,1940262453,B002863BIW' template='ProductGrid' store='thefabwif0e-20′ marketplace='US' link_id='1e6528d5-1064-11e8-9480-cbeab8e02c0b']
This is a lighter soup that doesn't taste like it cuts corners in any way. It's rich, creamy and packed full of meat and flavor. This soup doesn't need any special ingredients, so it is frugal! It feeds a crowd with leftovers. This soup is one of my easiest dinners yet! Simply blend and simmer. That's my kind of meal. 🙂 I paired my soup with a slice of Ezekiel bread which made it a great S Helper, but the soup on its own is an S. It's packed full of cauliflower, so it's a great meal on its own, but feel free to pair it with a side salad! I also garnished my soup with a sprinkle of shredded cheese. I felt free to garnish away since the cheesy flavor of the soup itself comes from nutritional yeast and a tiny bit of cream cheese.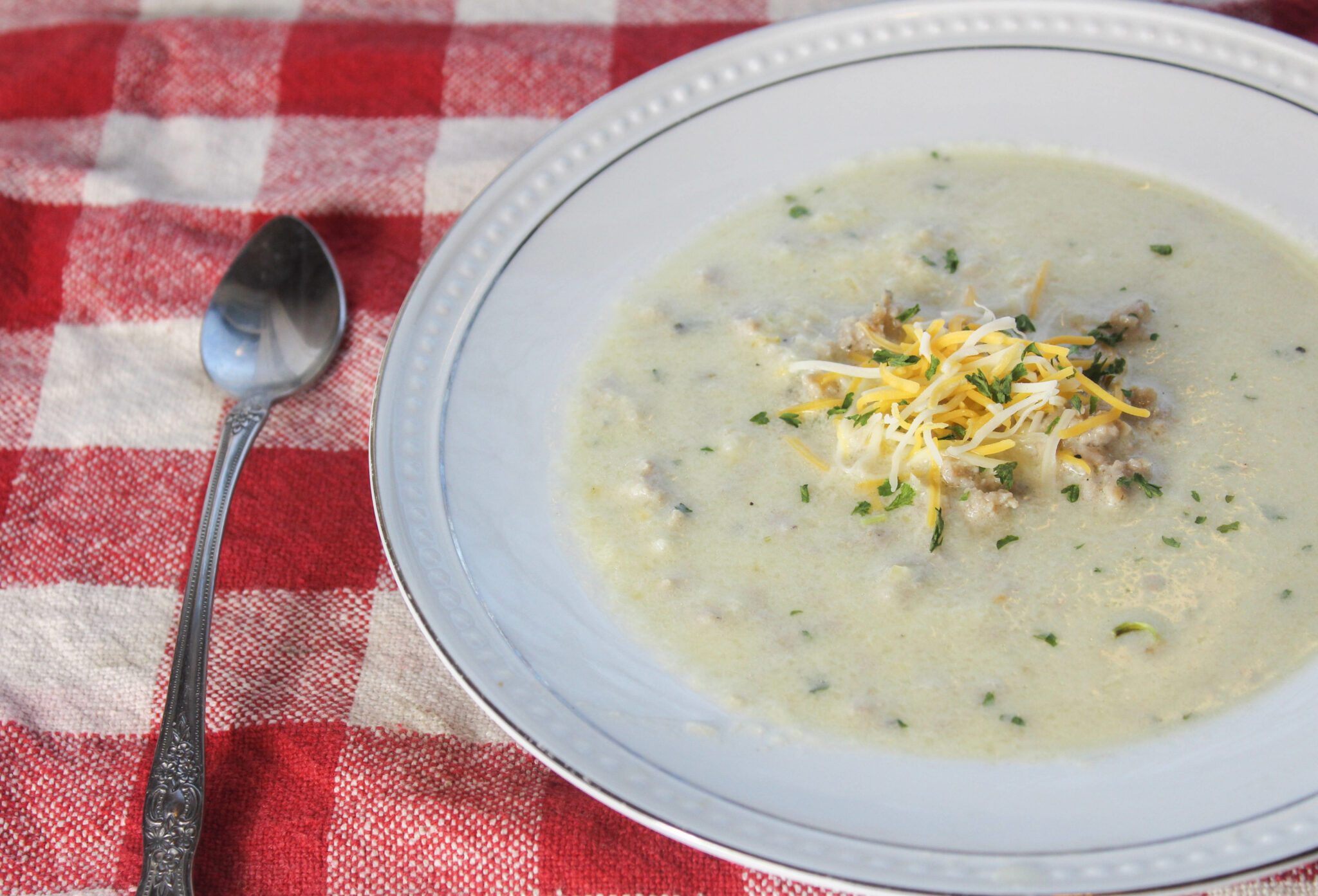 This recipe serves 6-8 people and you'll most likely have leftovers. I froze my leftovers to add to next week's meal rotation.
Cook ground sausage until browned. Simmer the cauliflower until tender. Drain and add to a blender with the chicken broth and cream cheese (You might have to do this more than once if you have a small blender!). Return to pot and add spices. Stir in sausage. Bring to a simmer. Take off heat and enjoy!
Nutrition Facts
Amount Per Serving
% Daily Value
Vitamin C 0%
Calcium 77%
Iron undefined%