This post might include affiliate links for products that I know and LOVE!
Every girl needs an easy roasted chicken recipe in her cooking arsenal. This is mine! The chicken itself is so flavorful, yet the seasoning blend is pretty basic, so you can use this chicken in virtually anything.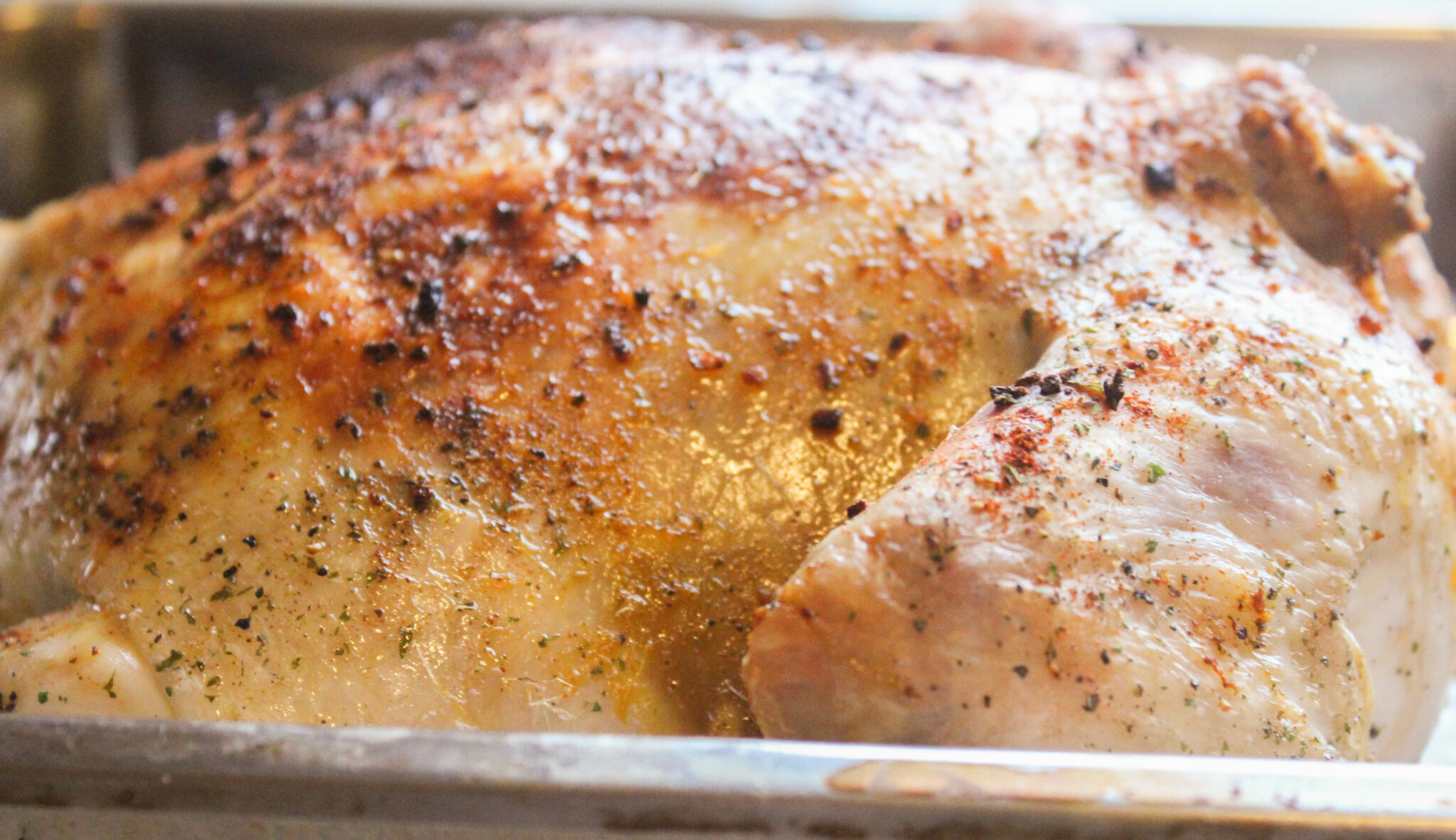 I'm the self-proclaimed queen of stretching a whole chicken. Give me a reduced-price chicken and I'll give you three or four meals and a few bags of bone broth. Here are a few of my favorite ideas for using this chicken:
As is with a side salad and roasted veggies
Tacos
Chicken Alfredo
Chicken Chili
Chicken Salad
Sandwiches
As a salad topper
Bone broth (Use the carcass, skin, etc!)
This recipe is easy but tastes gourmet thanks to a few tricks. To start, I place a few pats of butter under the chicken skin. This makes the chicken stay moist (not a fan of that word!) and it makes the skin crispy. I also put lemon and onion wedges in the chicken's cavity. This gives the chicken a savory flavor and (bonus!) you already have a few things to add to your crock-pot when you make bone broth. I also brush butter on the outside of the chicken because it helps the seasoning mix to stay better and tastes amazing!
The general rule is to roast your chicken for 20 minutes per lb. To stay on the safe side, I do that AND use my meat thermometer to make sure my chicken is at 180 degrees.
If you like my Easy Roasted Chicken you might also like..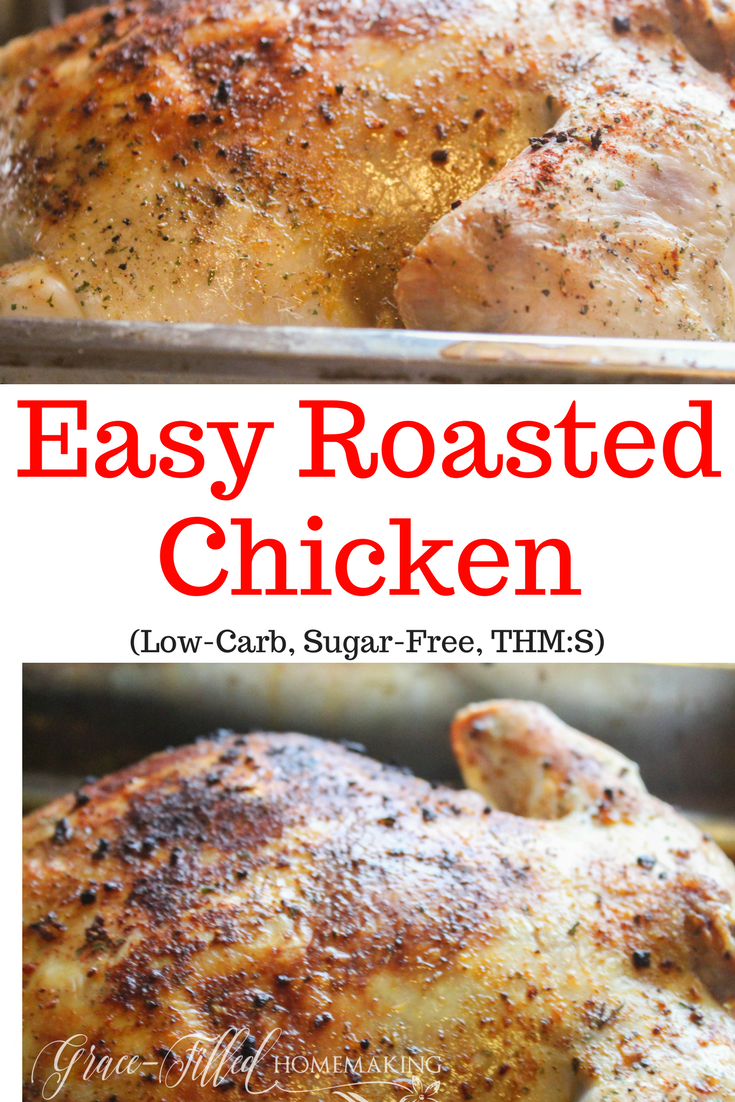 Preheat the oven to 350 degrees. Unwrap chicken from the package and take out the giblets. Pat the chicken dry and place in a large roasting pan. Slice 4 T. of the butter and slide it under the skin. Melt the remaining 2 T. butter and brush over chicken skin. Mix the spices and sprinkle over top. Place the quartered onion and lemon wedges inside the chicken's cavity. Bake the chicken for 20 minutes a pound or until you reach an internal temp of 180. I like to let my chicken rest for about 5-10 minutes to let the juices settle! Enjoy.