This post might include affiliate links for products that I know and LOVE!
I saw a recipe for Peanut Butter Banana Muffins floating around and I just had to convert it! These muffins are considered an "E" fuel because of the oatmeal. There's not actually any peanut butter in them..there is peanut flour which keeps this "E" friendly. The muffins are easy to make and super-family friendly. I'm really excited about their texture, which mimics that of banana bread perfectly. Stay tuned for a loaf version. 🙂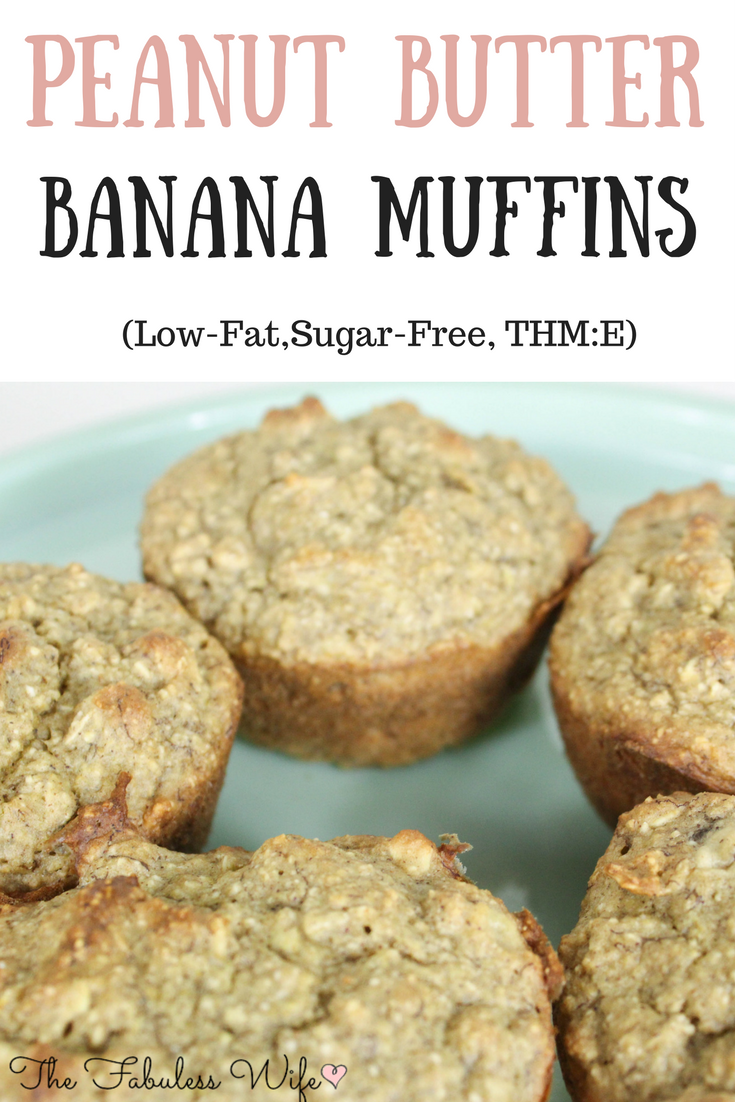 This recipe is also fairly frugal as it uses oat flour. I just grind my own in my blender. No need to buy another flour when I have the ingredient right in my cupboard. I also prefer to use the ripest bananas possible for this recipe. Like, nearly black. It just makes the muffins taste better, in my opinion.
These muffins have lots of protein in them already, but I do like to pair them with a Trimmy Light!
Special Ingredients Mentioned:
1. Preheat the oven to 350 and lightly grease/prep your muffin tin. 2. Mix together the wet ingredients. 3. Stir in the dry ingredients until just combined 4. Divide the mixture between 12 muffin cups. 5. Bake at 350 degrees for 25 minutes or until a toothpick inserted comes out clean