This post might include affiliate links for products that I know and LOVE! By using these links, you help support my blog and give me the opportunity to create awesome free content as I receive a small percentage of each purchase. Please know that your price never changes and that every opinion expressed is my own! Thank you for your support! 🙂
Last year, my Candy Cane Cake was easily the most popular recipe on my blog. It took many hours of tweaking that cake, but finally, I created a cake that has that bakery-crumb texture while still being healthy! The cake's base is vanilla, so I guess you could say it's my master recipe for many cupcakes and baked goods to come. 🙂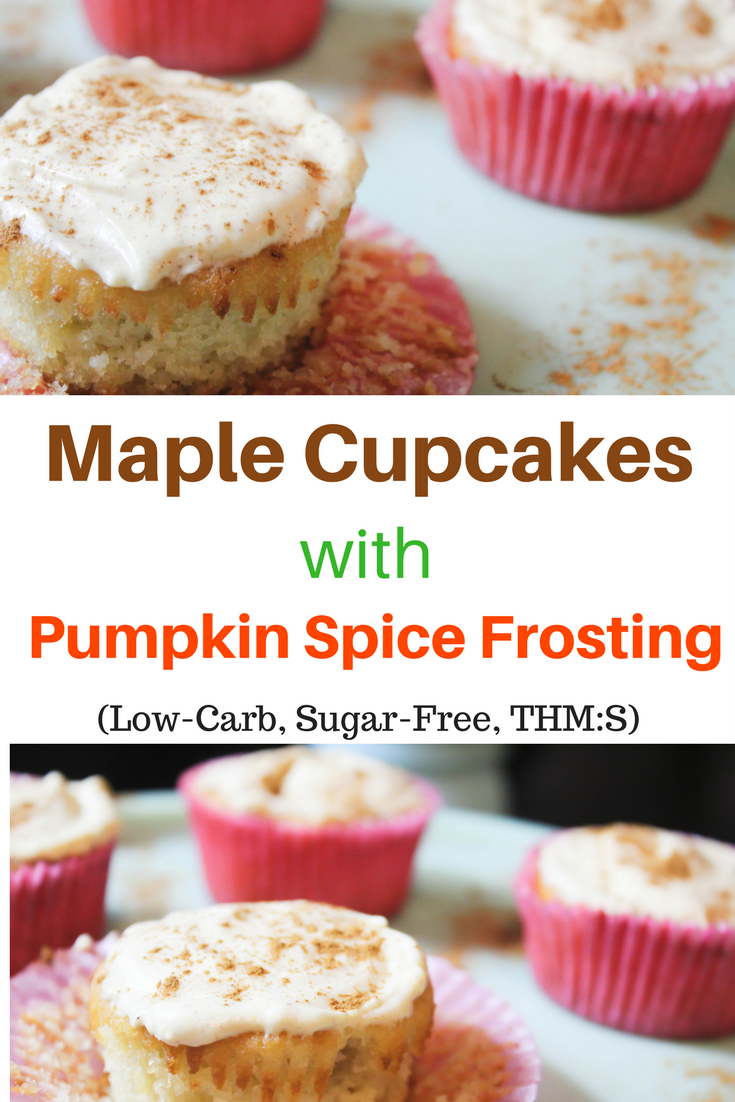 My most recent variation using this master recipe is a Fall-themed Maple Cupcake with Pumpkin Spice Frosting. I wanted to create a go-to cupcake to keep in my fridge to ward off all the Pumpkin Spice temptations! Seriously, the struggle is real. Having something of my own on hand leaves no excuses. It also pays off to have a treat your toddlers like because every so often I like to feel like a "cool mom" and feed them cake for breakfast. 🙂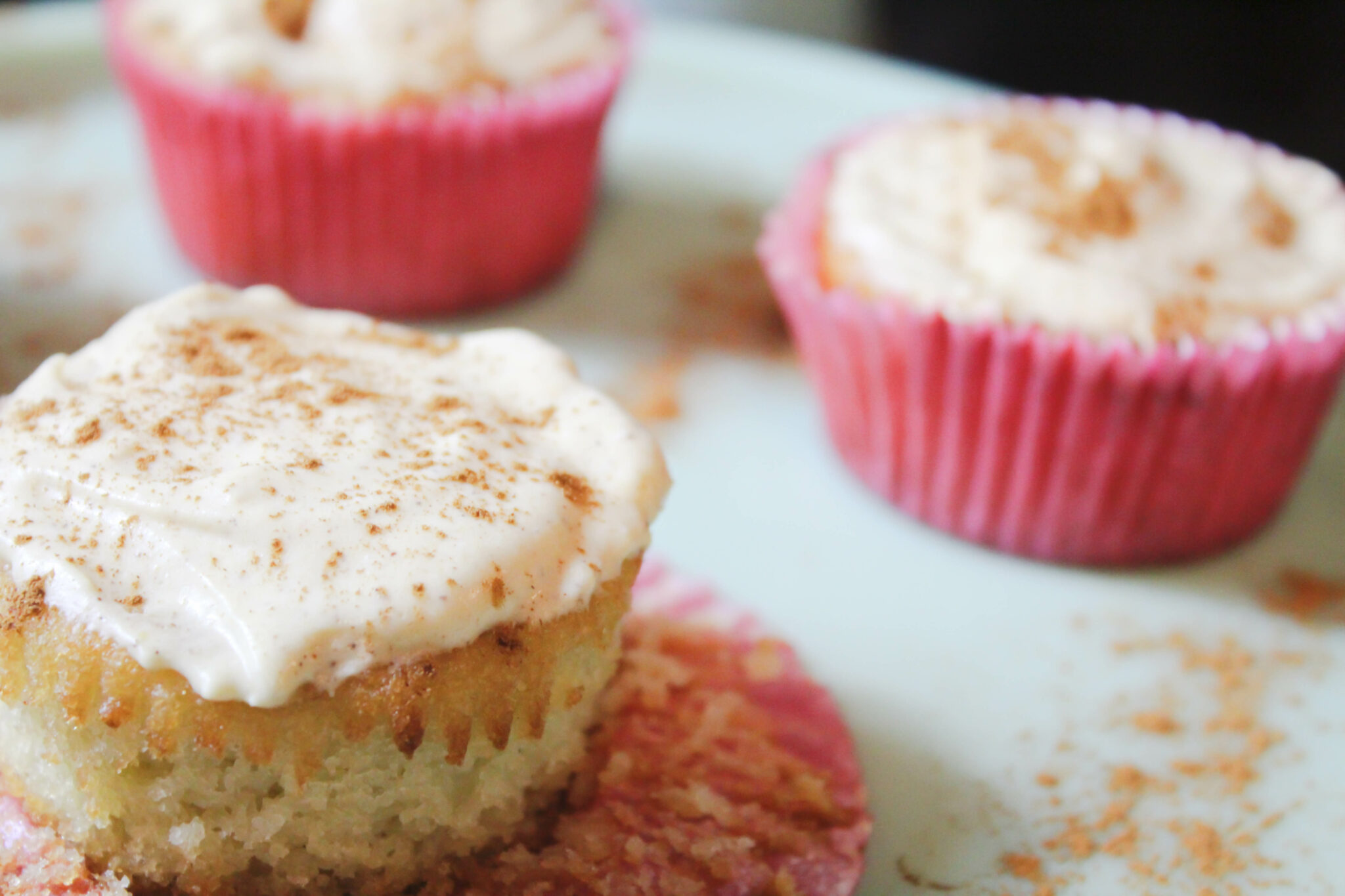 This is one of those desserts that you'd be able to serve to your friends and family without having them know the cupcakes are any different than their sugary rivals. The cupcake itself is flavored with just a hint of maple, while the icing has actual pumpkin in it, which makes it taste like Fall in a dessert. You'll appreciate how easy these little cakes are to make.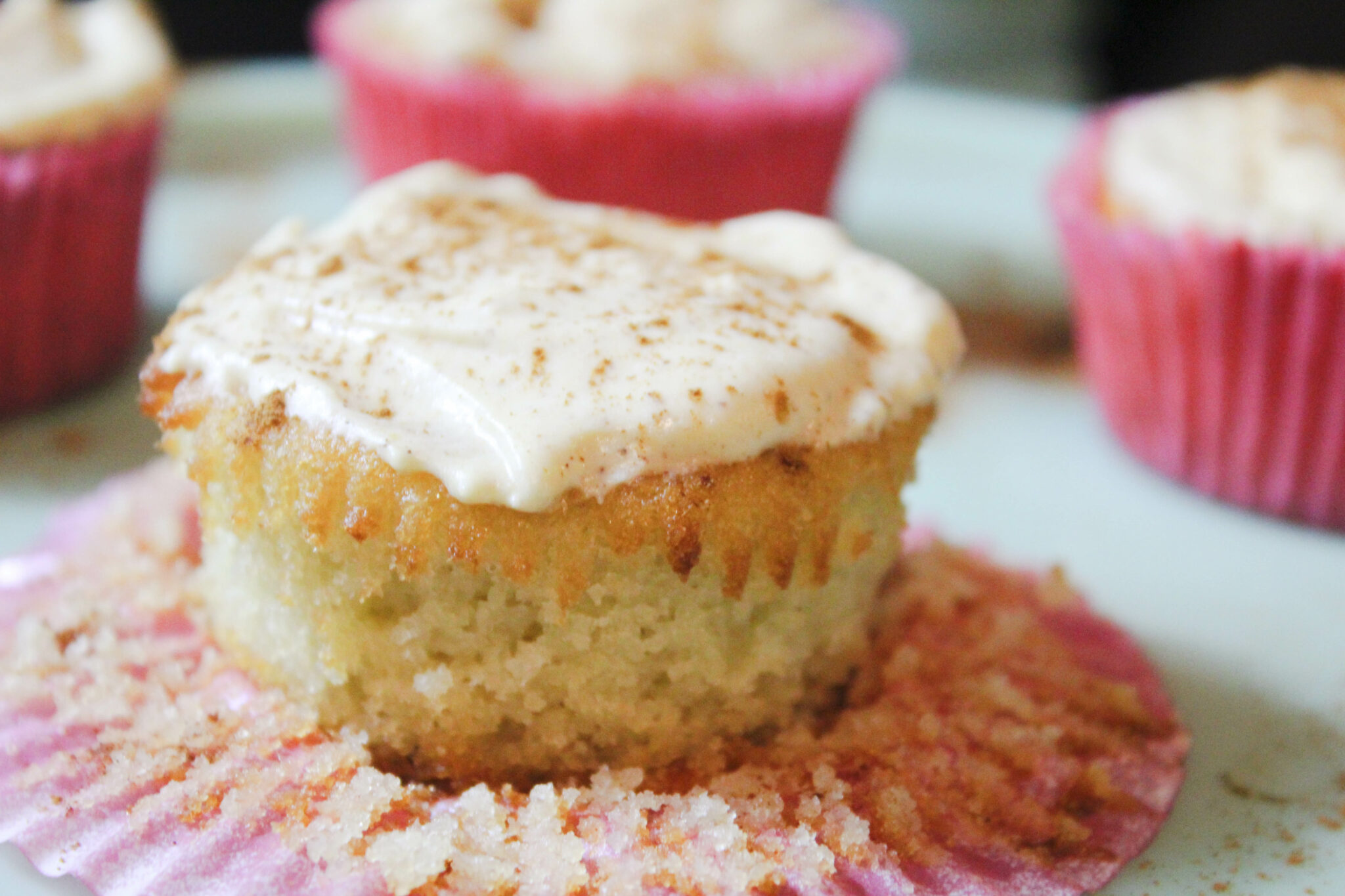 If you prefer the ease of making an actual cake, feel free to use a 9×13 inch pan. You'll have to adjust the time to about 30-35 minutes or until a knife poked in the middle comes out clean. The cake should be golden brown on top! This recipe makes 12 cupcakes or 1 9×13 inch cake. I keep my cupcakes in the fridge because I find the icing tastes better this way.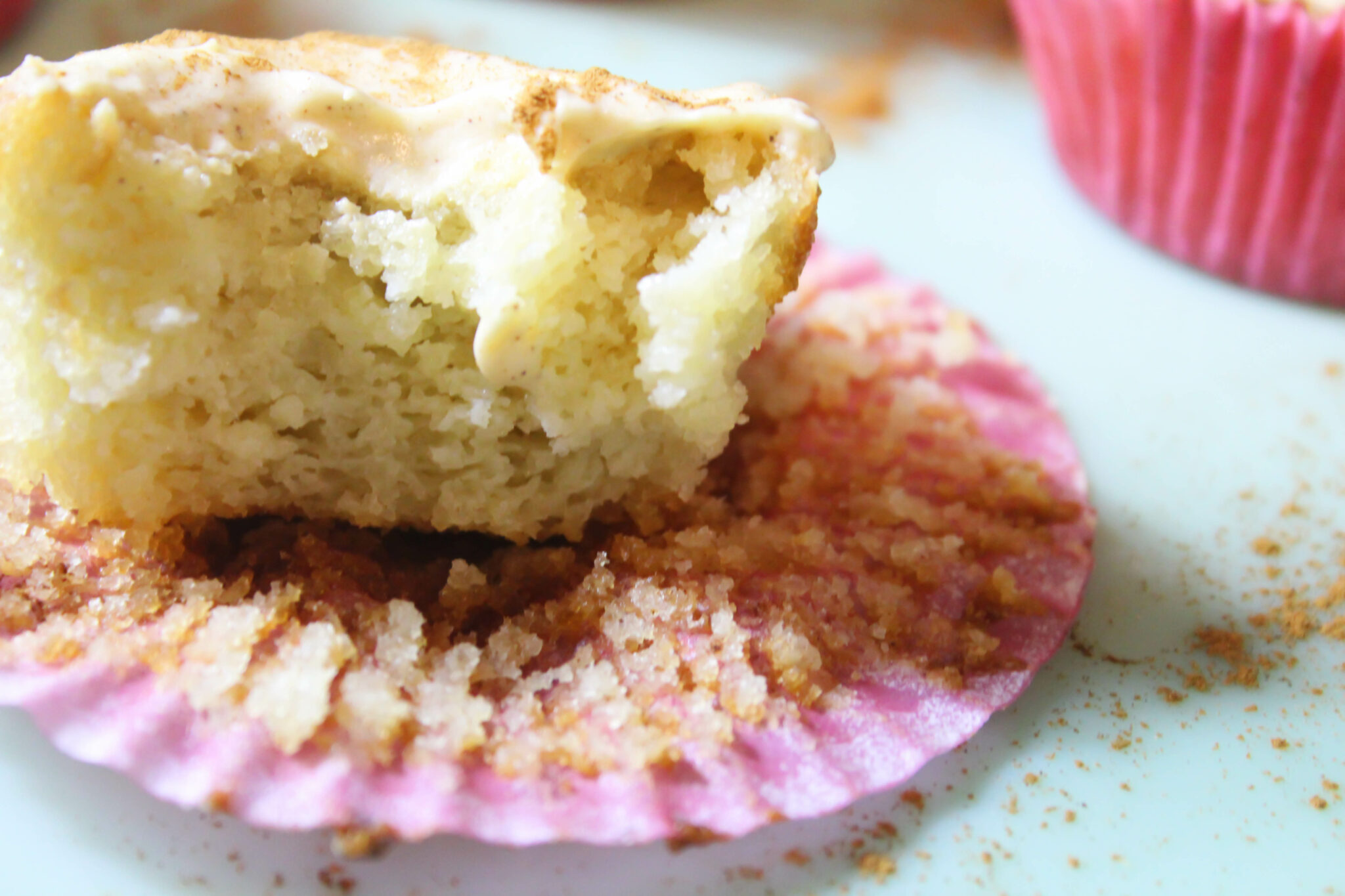 This recipe is low-carb, sugar-free and a THM:S!
Preheat the oven to 350 degrees. Grease the pan of your choice or add cupcake liners. Mix all dry ingredients together until there are no lumps and set aside. Mix wet ingredients together and slowly add dry. Mix until well combined. Spoon batter into pan of choice and bake for 25-30 minutes for cupcakes or 30-35 minutes for a sheet cake. The cakes should be golden brown on top and a knife inserted in the middle should come out clean. Cool then frost!
Whip all ingredients together until light and fluffy. Frost the cupcakes and dust with cinnamon if desired. Enjoy!
Nutrition Facts
Amount Per Serving
% Daily Value
Vitamin C 0%
Calcium 242%
Iron undefined%