This post might include affiliate links for products that I know and LOVE!
This White Chocolate Steamer is stupid-easy, delicious, and best of all? On plan! With only 4 ingredients, you can make a decadent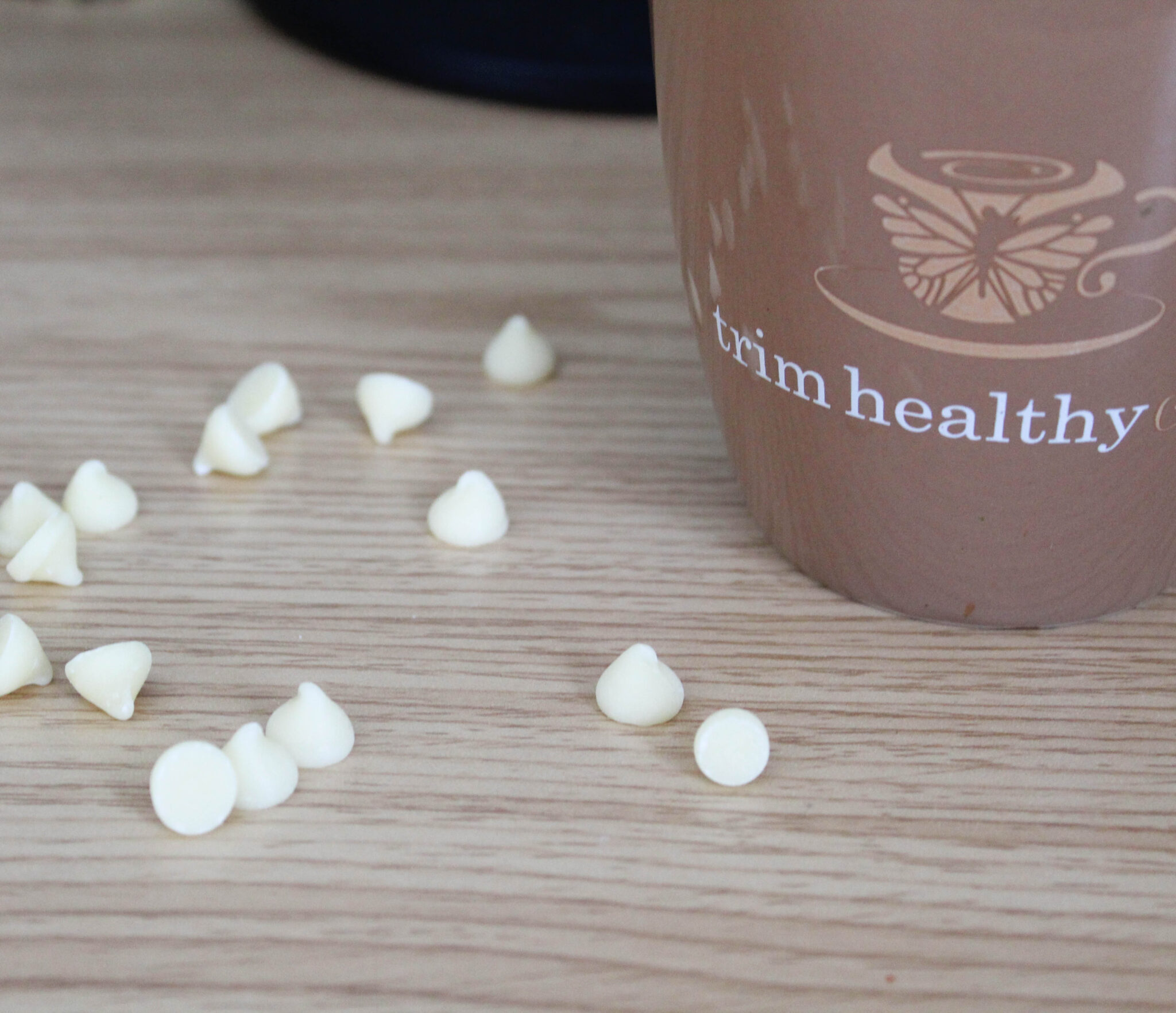 There's a recipe I used to make as a kid when I wanted a quick, chocolatey hot drink. It involved butterscotch chips and milk. This is the healthier, more grown-up version! On a side note..has anyone found a sugar-free butterscotch chip?! There's a real need for them!
Thank the Lord for Bake Believe Chocolate Chips. Seriously. These things are game-changers. I'm obsessed with their white chocolate variety! They melt easily, taste great, aren't super pricey, and I can get them at Wal-Mart.
Before I give you the recipe, I wanted to give you some of my best variation ideas.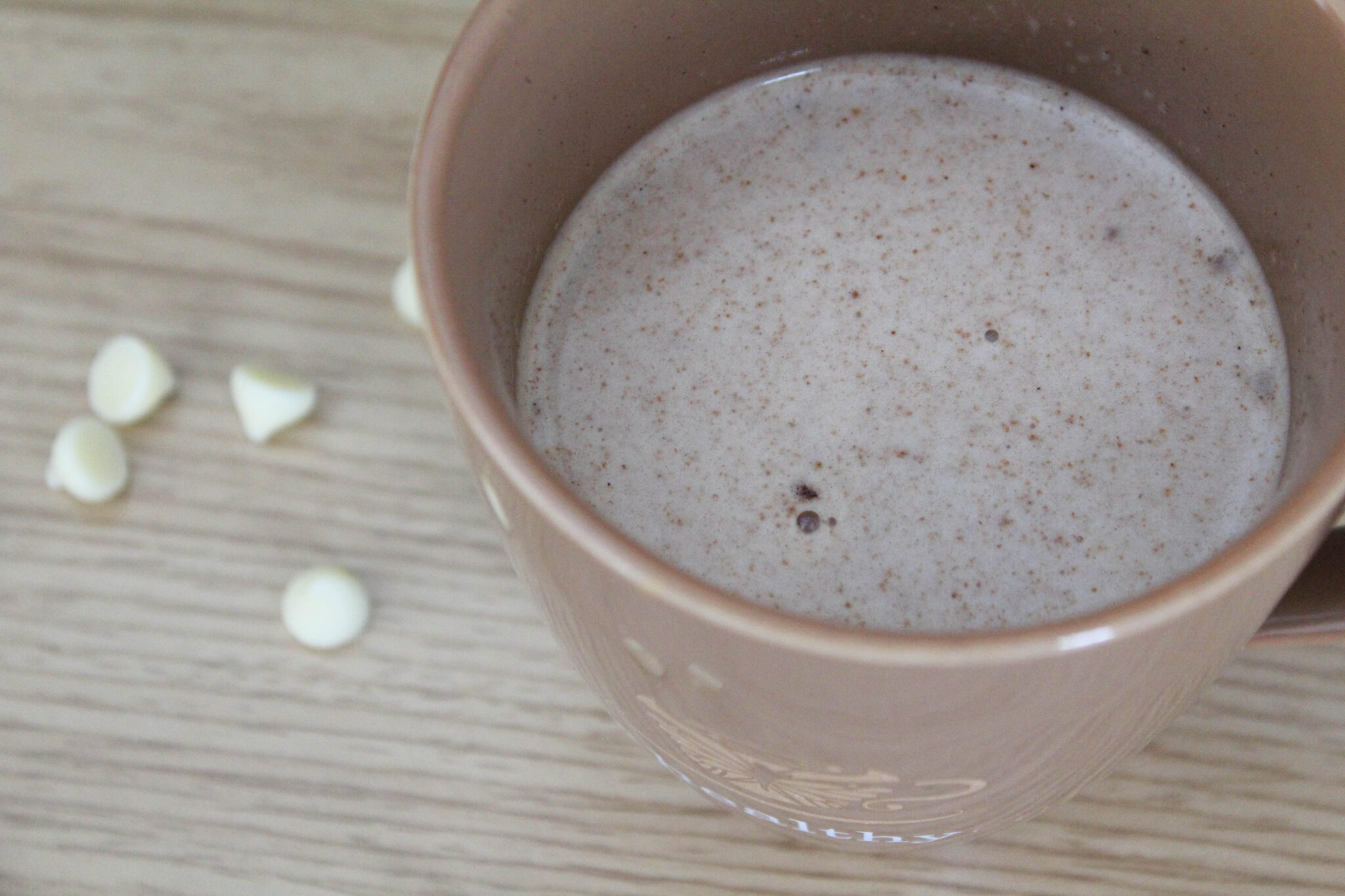 PB White Chocolate Steamer: Add 1/2 t. Peanut Flour
Raspberry White Chocolate Steamer: Add 1/8 t. Raspberry Flavoring
Milk Chocolate Steamer: Substitute milk chocolate chips
Dark Chocolate Steamer: Substitute dark chocolate chips
Chocolate Covered Strawberry Steamer: Add 1/8 t. Strawberry Flavoring
Mexican Chocolate Steamer: Sub milk chocolate chips, add 1/8 t. cayenne, 1/8 t. chili powder
Nutella Steamer: Sub milk or dark chocolate chips, add 1/8 t. Hazelnut Flavoring
Other additions I think would be great: Vanilla, cardamom, peanut butter, cream, half and half.
If you have any other variations, comment and let me know! I'm excited to see what you come up with.
There are 2 ways you can make this White Chocolate Steamer:
You can use your stovetop. Great for purists and people who have more time.
You can use your microwave. Great for people like me who are short on time and who have a love for their microwave. No hate. 😉
Want More Hot Drinks? Check Out:
Don't miss a thing! Be sure to follow me on Facebook!
Pin Here!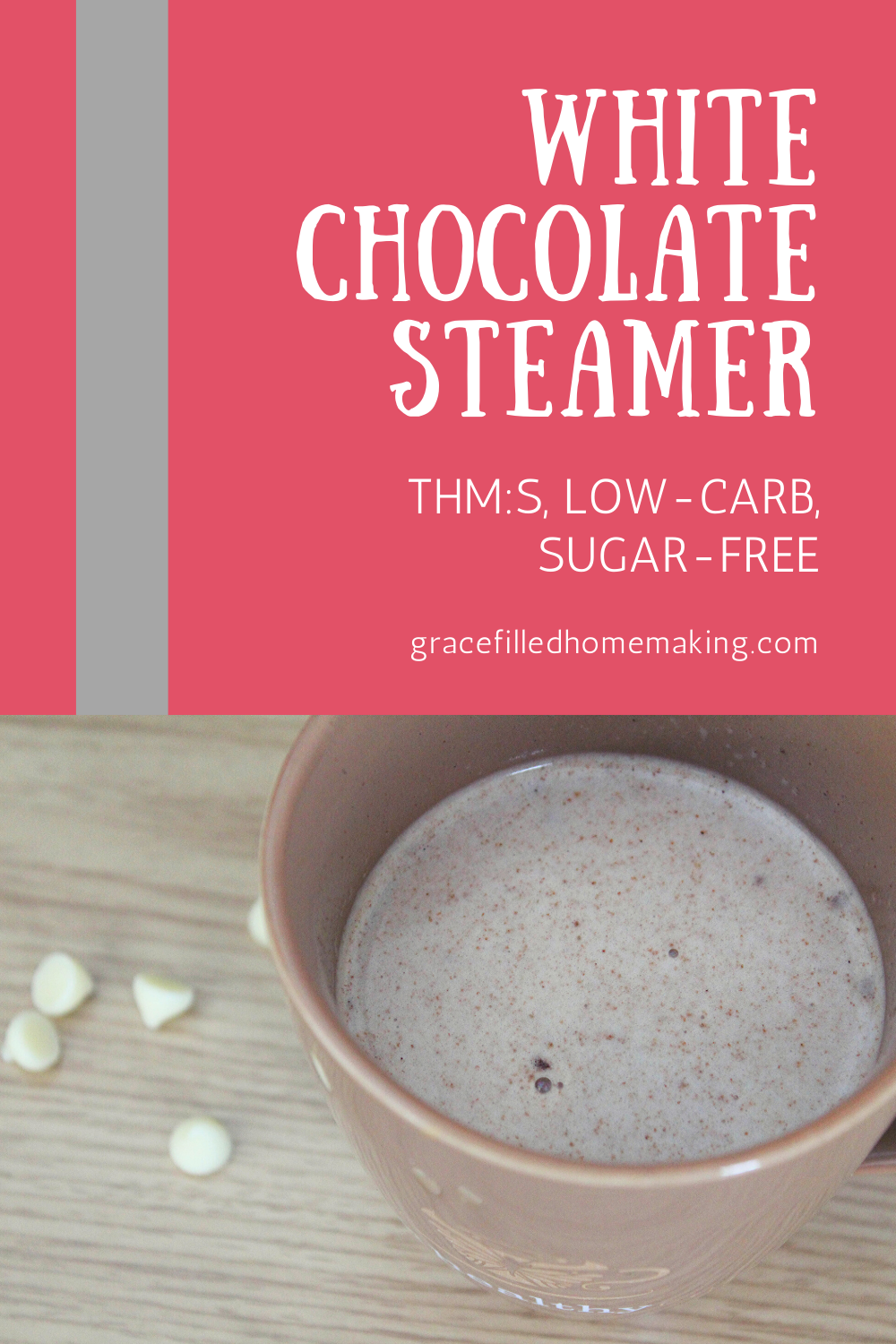 Stovetop method: Whisk all ingredients together and melt over low heat until smooth. Microwave method: Add all ingredients to a microwave-safe mug and heat for 1:30. Stir until smooth.