This post might include affiliate links for products that I know and LOVE!
Filling breakfasts are a must at my house. Oatmeal is one of our regular go-to's because it's inexpensive, tasty, and keeps little tummies full! This Peanut Butter Chocolate Chip Baked Oatmeal is one of my family's favorite ways to jazz up a staple.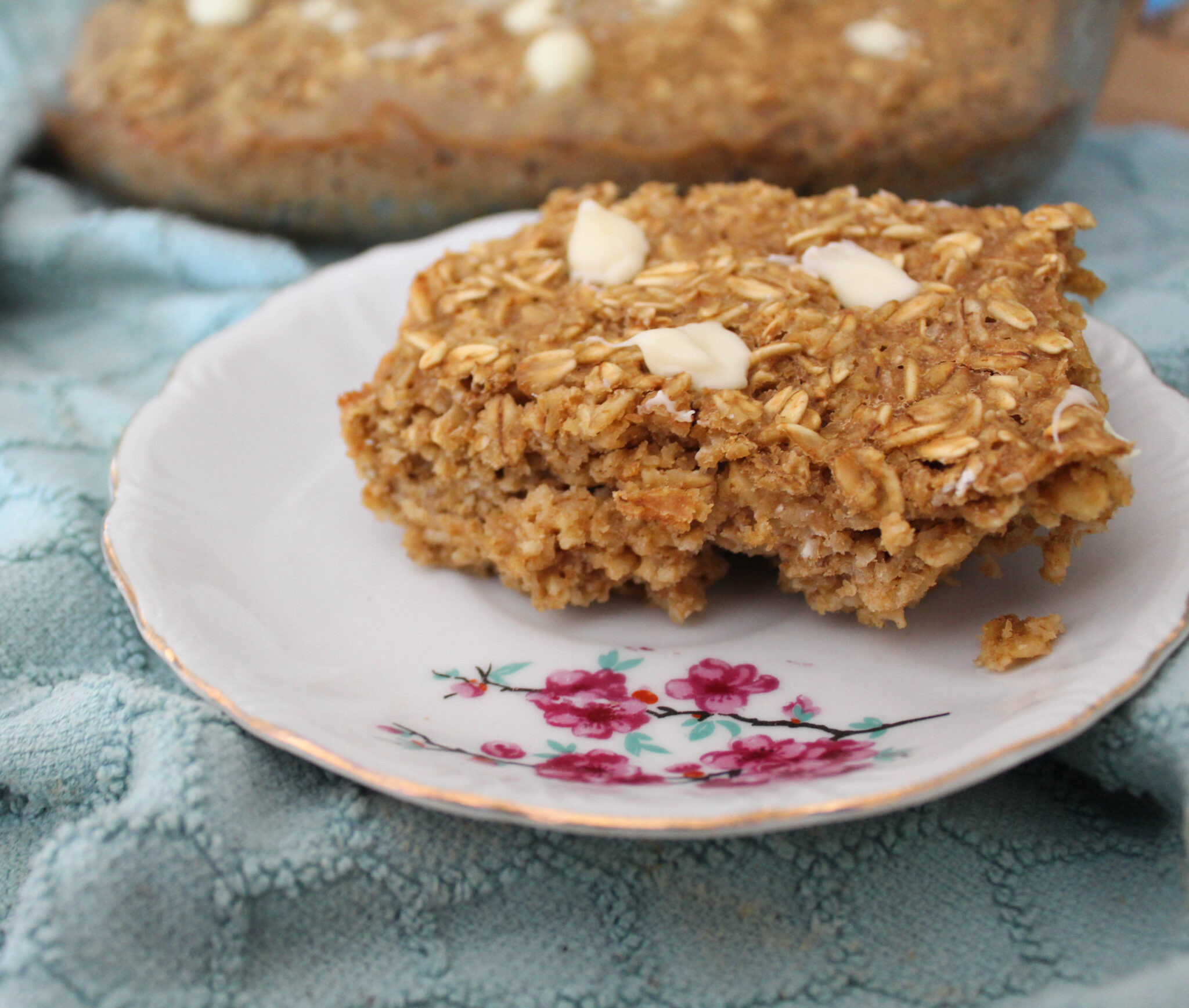 Oatmeal is a carb, which means it's an "E" for my Trim Healthy Mama friends. Peanut butter is a fat, or an "S", and usually, we don't combine those two things. This is where the wonderful magic of peanut flour comes in. Side note: This is the one I've most recently purchased Peanut flour gives you all the great nutty taste of peanuts with none of the fat. If you're super into all things peanut-buttery, this is a must for your THM kitchen!
Peanut flour pairs with oatmeal in this recipe to make a cakey breakfast that is sure to please your family. The flavors are totally kid-friendly and Mamas will feel like they're having a Reese's for breakky. Win-win! I like to prepare this the day before, sometimes baking it, other times simply mixing the batter and putting it in the fridge.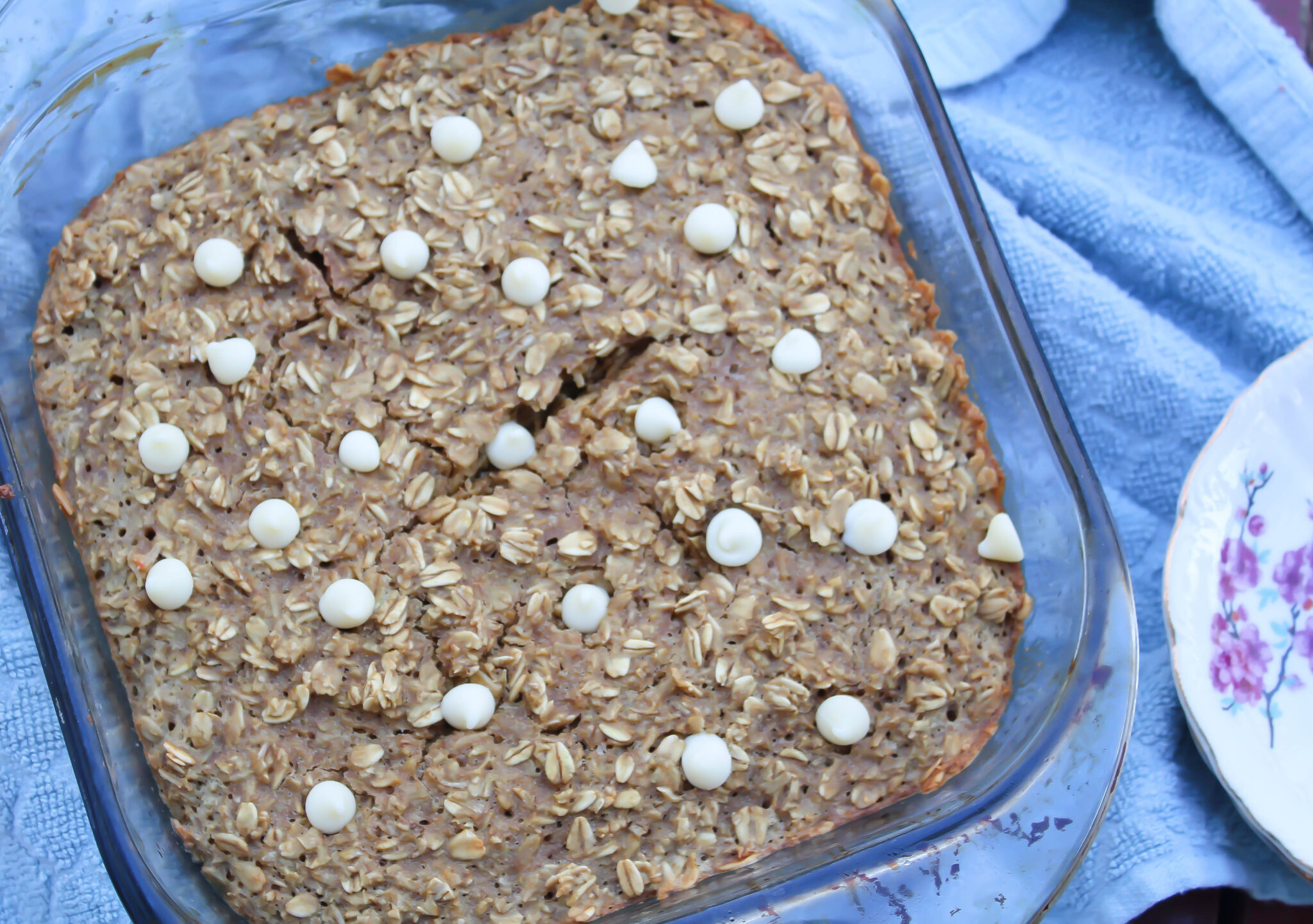 A couple of things to note about this recipe:
Taste the batter and adjust the sweetener as needed. I can see a lot of Mamas wanting a slightly sweeter oatmeal bake. 🙂
To keep this in "E" mode, sprinkle just a FEW sugar-free chocolate chips on top. Like 2 or 3.
If that sounds like not enough, heat the oatmeal and swirl those chocolate chips with your fork. It will seem like more. 🙂
This bake is great topped with non-fat Greek yogurt!
Want More Breakfast Ideas?
Let me know what your favorite quick breakfast options are!
Pin My Peanut Butter Chocolate Chip Baked Oatmeal Here!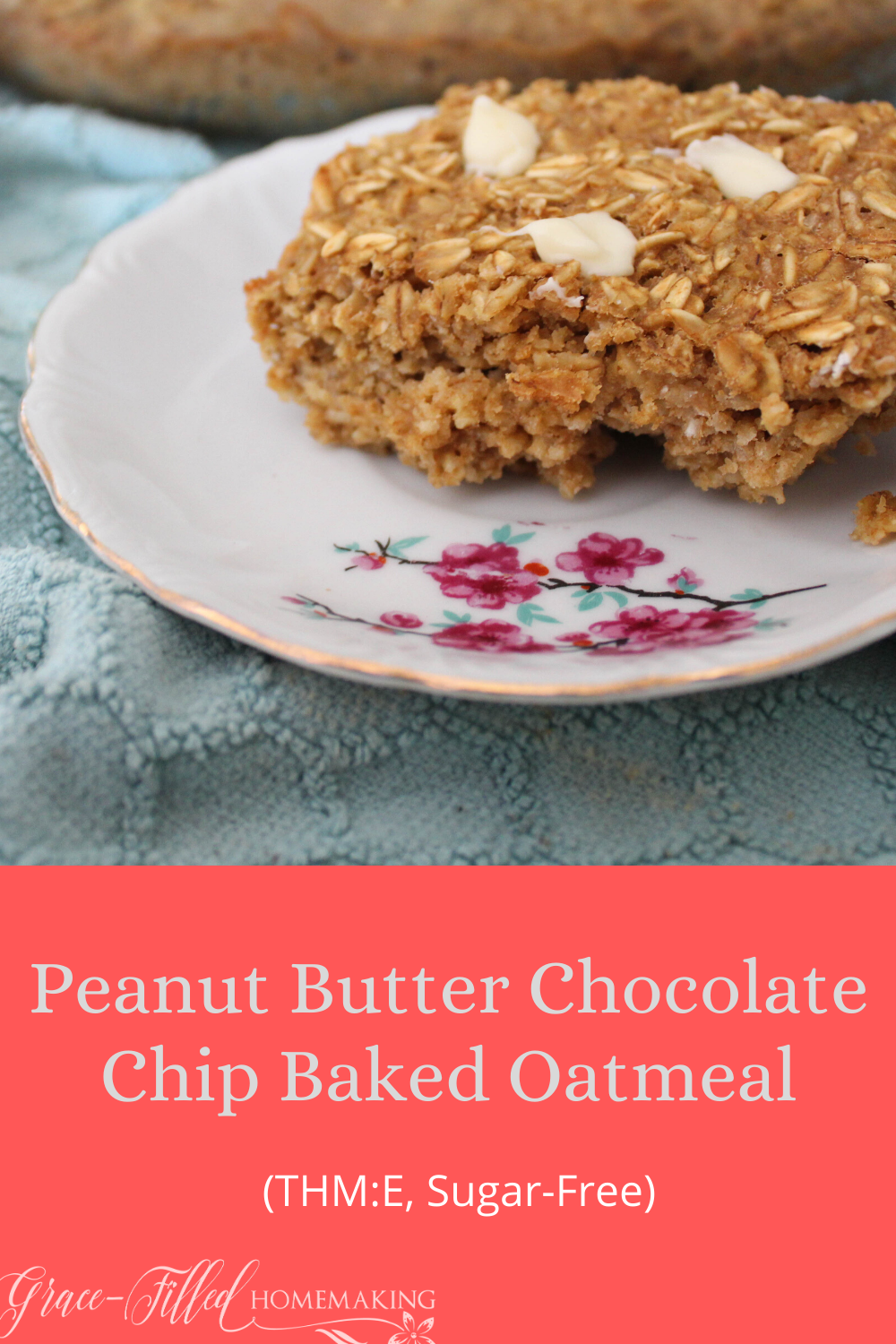 Preheat the oven to 350 degrees. LIghtly grease an 8x8 inch pan with coconut oil spray. Combine all ingredients until well mixed. Pour into pan and spread. Bake for 35 minutes. Top with chocolate chips.