This post might include affiliate links for products that I know and LOVE!
In our homeschool, we've started doing an afternoon tea time a few days a week. During this time, we read poetry or our current read aloud (The Lion, the Witch, and the Wardrobe). I like to have a special snack prepped and these Cranberry Orange Scones totally fit the bill! They are the perfect tea-time (or anytime) snack!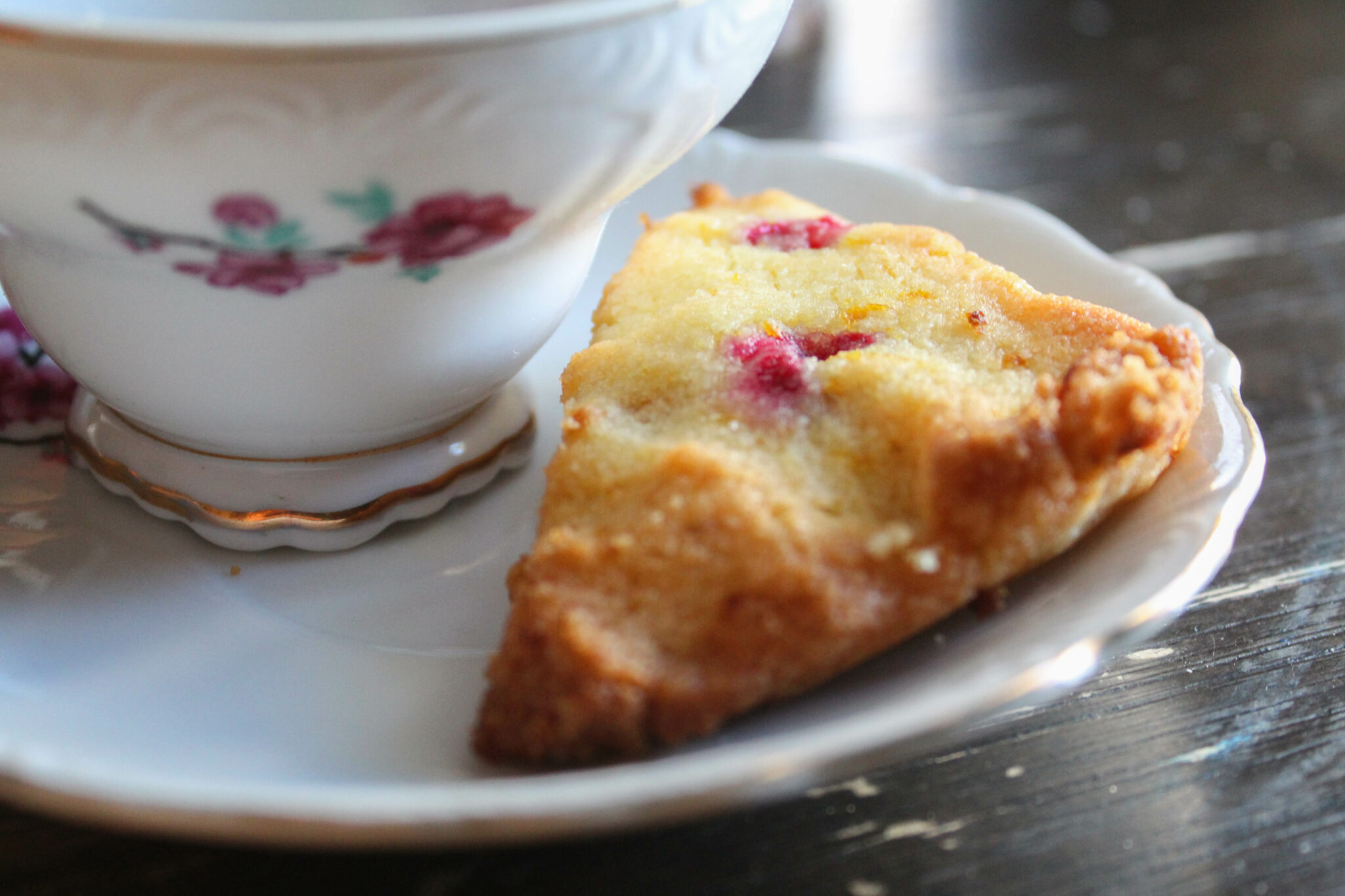 I wish I could take full credit for this recipe, but I can't. They come from my friend Maya over at Wholesome Yum! She just created this amazing cookbook called "The Wholesome Yum Easy Keto Cookbook" and was gracious enough to let me share this recipe! Her cookbook is gorgeous, with full pictures and clear directions. I think you guys will really appreciate the simplicity of the recipes! Trim Healthy Mama friends, these recipes fall under the "S" category.
Cranberry Orange Scones Tips From Wholesome Yum:
Make sure to use blanched, finely ground almond flour for the best texture.
If using frozen cranberries, do not thaw them first. Otherwise, the scones will be too wet.
To avoid the hassle of zesting an orange, you can use 1/2 or 1 teaspoon orange extract instead, depending on the potency.
If you are not dairy-free, butter works as a substitute for coconut oil.
This recipe makes 8 scones.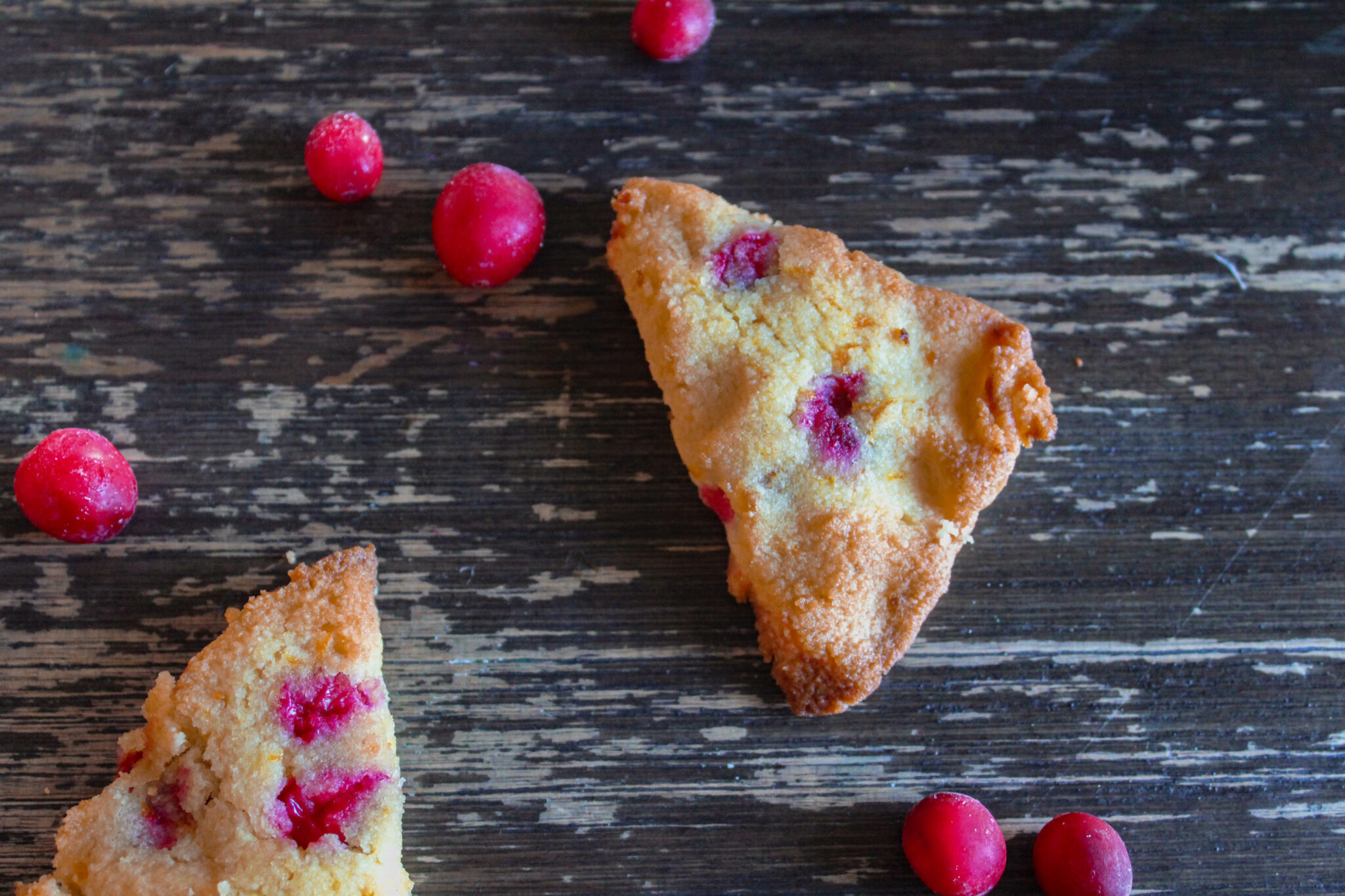 I enjoyed making this recipe for my family. The scones were such a lovely treat. They were moist and the hint of orange with the cranberries was perfect for the Fall season. I recommend NOT skimping on the orange zest. I use this zester from Amazon.
If you'd like to learn more about The Wholesome Yum Easy Keto Cookbook, you can click here.
Pin This Recipe for Later!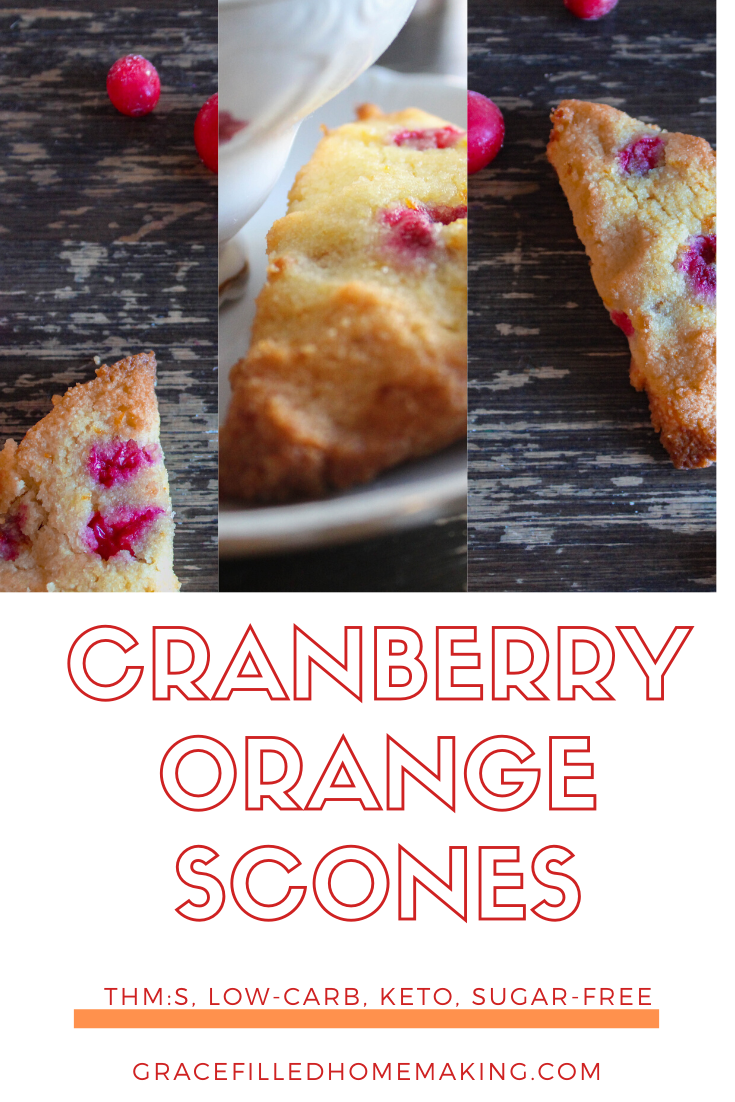 1. Preheat the oven to 350. Line a baking sheet with parchment paper. 2. In a medium bowl, combine the almond flour, erythritol. baking powder, and sea salt. 3. In a small bowl, whisk together the melted coconut oil, orange zest, vanilla, and egg. Stir the wet mixture into the almond flour mixture, pressing with a spoon or spatula, until a uniform dough forms. (The dough should be pliable and dense, but not crumbly; add a little more coconut oil, a teaspoon at a time, if it's very dry.) Stir and press the cranberries into the dough. 4. Place the dough onto the lined pan and form a disc shape, about 1 inch thick and 6 inches in diameter. Cut into 8 wedges, like a pie or pizza. Move the pieces about 1 inch apart. Bake for 18 to 22 minutes, until golden. 5. Cool completely on the pan to firm up. (Scones will fall apart if you move them before cooling. ) Enjoy!