This post might include affiliate links for products that I know and LOVE!
One of the questions I get about Trim Healthy Mama is, "How do I handle special ingredients?" My answer: I ration like a boss! 🙂 No, seriously, I make a 1lb bag of Baking Blend last 3 months. It gets pretty intense when I'm scouring the web for recipes that use 1/4 C. or less!  As often as you see special ingredient recipes posted on my blog is about how often I use them!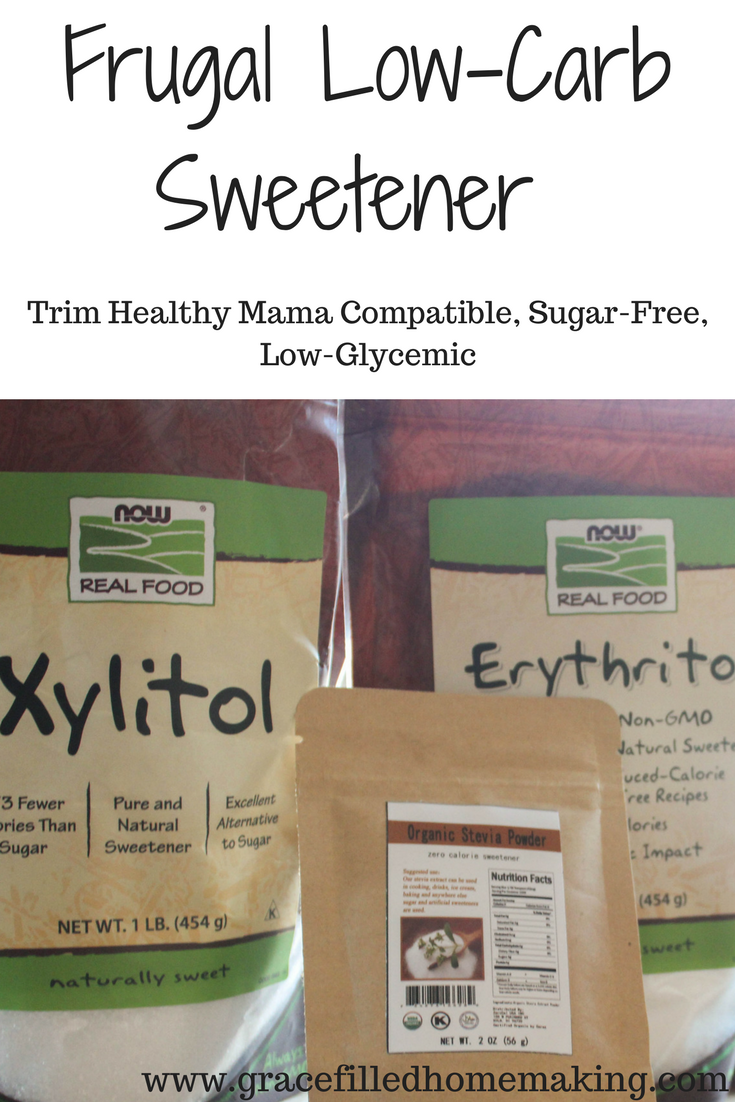 I might be a little stingy with my special ingredients, but the one thing I don't hold back on is a good sweetener blend. However, I do keep sweetener costs low by using my own mix made of xylitol, erythritol and the BEST stevia powder ever. I know there are a lot of sweetener blends out there with the same ingredients, but I believe what makes my mix cost-effective is the stevia I use! This stevia powder has no bitter aftertaste and you actually use LESS of this brand because of the way it's processed. I've been working on perfecting the ratio of sweeteners to create a blend that has a sugary-sweet taste but goes a long way. I have been using this mix for about half a year now, so I figured it was time to share the recipe with my readers! 🙂
I use 2 1lb bags of NOW brand Erythritol, 1 bag of NOW brand Xylitol and this organic stevia powder. I blend it in my blender until it's a fine powder. I usually just blend one bag at a time and then mix it when it's in my storage container.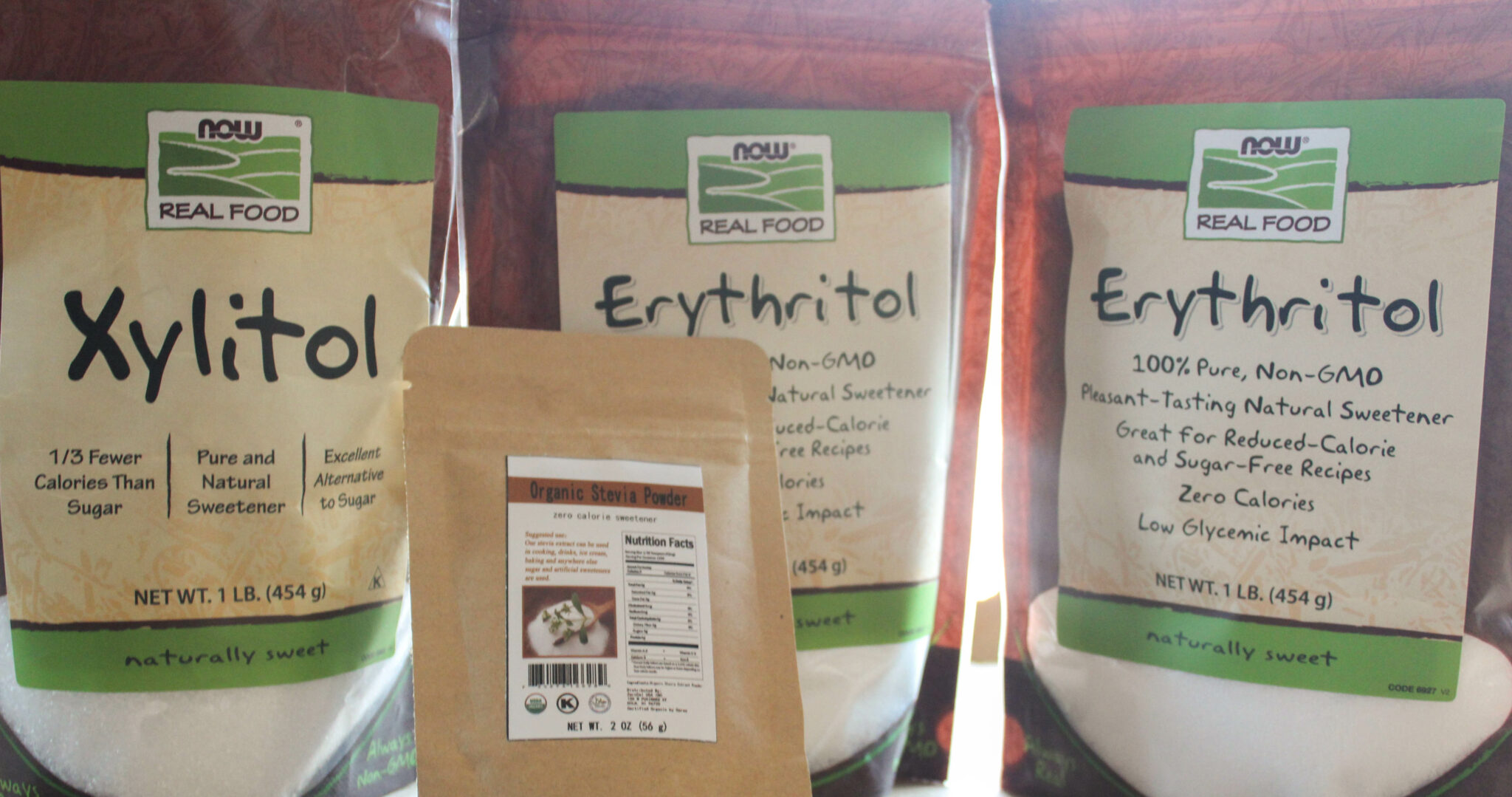 How I Convert This Sweetener:
[amazon_link asins='B007729RBC,B00I5S5KRC,B01M7595KZ' template='ProductGrid' store='thefabwif0e-20′ marketplace='US' link_id='1bb492ea-1bf0-11e8-b6ec-83a372bcb35b']
If you're a Trim Healthy Mama, you'll be familiar with their Gentle Sweet and Super Sweet. I use this blend in recipes as if it were Super Sweet, sometimes adding a little less depending on what I'm making. So, you have a blend that tastes like Gentle Sweet, but with the volume of Super Sweet. 🙂
Cost:
Here are the links to the products I use with prices. 🙂 Keep in mind, Amazon does have the option of switching prices anytime they wish!
*Note: You won't be using ANYWHERE near the entire 2 oz of stevia. In fact, if I don't use my leftovers to sweeten drinks, I make a packet of stevia last me 3 batches of sweetener mix.
Blend each ingredient until smooth and powdery. Mix together. Enjoy!