This post might include affiliate links for products that I know and LOVE!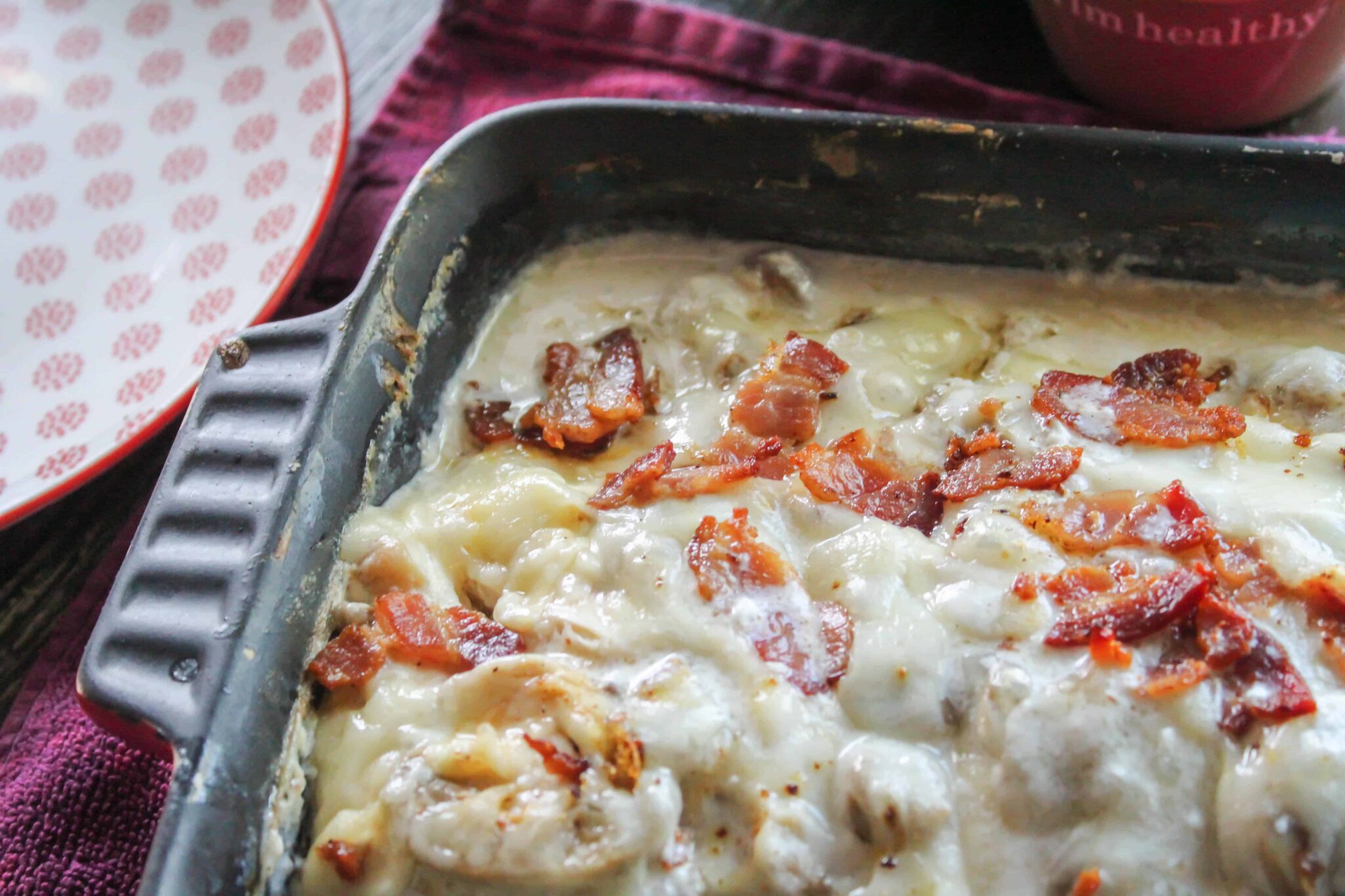 If you need a quick dinner recipe that your family will adore, I've got you covered! My Creamy Bacon Swiss Chicken Bake is simple and delicious. It features juicy pieces of chicken covered in a creamy sauce and topped with swiss cheese and bacon. Drool!
I created this recipe one night when I was craving something extra decadent. I looked in my fridge and saw bacon, swiss, and some liquid smoke. Aha! The perfect dinner recipe was in the works. I just knew I had to share it with you. This recipe has been tweaked a little bit from the original. I created a creamy sauce to go with it and I've substituted tenders for chicken breasts.
With three little ones aged 5 and under, I'm on a mission to simplify my life. I'm finding that's changing the recipes I create and the menus I plan! My new life motto is, "How can I simplify this?". I hope these updated recipes serve your busy schedule as well. 🙂
This chicken bake is creamy and full of flavor. It has mushrooms, bacon, and swiss cheese, along with a secret ingredient that gives it a bit of smokehouse flair. This dish pairs nicely with a tossed salad and some roasted broccoli.
Trim Healthy Mama friends, this is an "S" meal due to the fats. In fact, it's a heavier "S", so it's best paired with veggies and a light dessert, such as a Fuel Pull mousse or pudding from the Trim Healthy Mama cookbook.
Something about casseroles like this just screams "Fall" to me. Am I the only one? If you're interested in more cozy dinners like this Bacon Swiss Chicken Bake, check out this list. It's full of dinners that are perfect to grace your Fall table!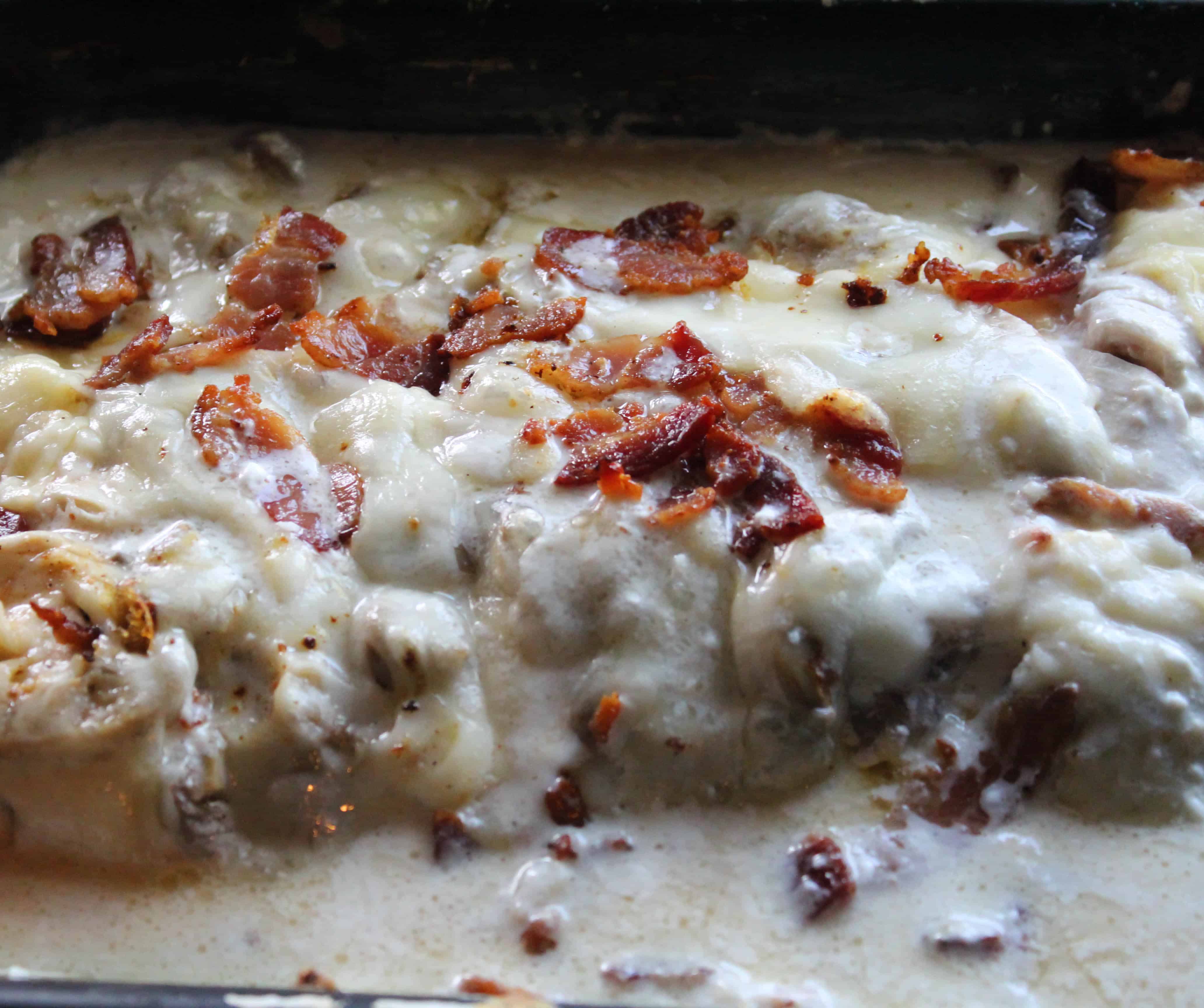 Want More Yummy Dinners? Try..
Parmesan Ranch Chicken Tenders (GREAT breading!)
Pin My Creamy Bacon Swiss Chicken Here!
Blend all ingredients together and put to the side.
Preheat oven to 425 degrees. Place chicken tenderloins in a 9x13 inch pan. Pour cream sauce over. Drain mushrooms and place on top of chicken. Top with Swiss cheese and bacon pieces. Bake for 25-30 minutes. Enjoy!