This post might include affiliate links for products that I know and LOVE!
*I received this book in exchange for my honest review. All opinions are mine.
The topic of gender is a hot issue these days and it's hard to know how to broach this topic to kids from a Christian standpoint. I'm so grateful for resources like God Made Boys and Girls by Marty Machowski that give me a launching point!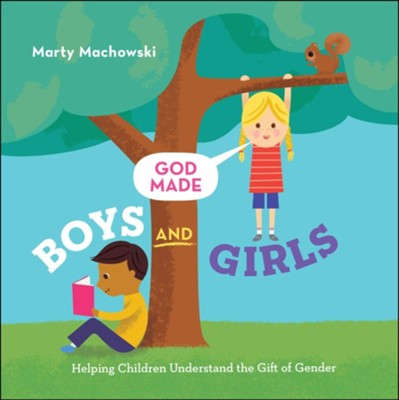 This book is one of my favorite kids books. It's beautifully illustrated and it combines scientific facts with God's word. My boys (5 and 4) were able to easily comprehend the information given to them. I loved how this book speaks to the sin issue behind "gender changes" while still encouraging little ones to show love to those who struggle with embracing their God-given gender.
One point that I loved was that we are free to like the hobbies that we like and still be the gender that God assigned us. As a Mom of 2 boys who LOVE cooking and quieter activities, I was glad that this point was driven home!
All in all, this is a must-have book for any parent who wants to explain gender to their child from a godly perspective. Five out of five stars.