This post might include affiliate links for products that I know and LOVE!
* "I received this product for free from Moms Meet (momsmeet.com) to use and post my honest opinions. Compensation for this post was provided and this page may contain affiliate links." *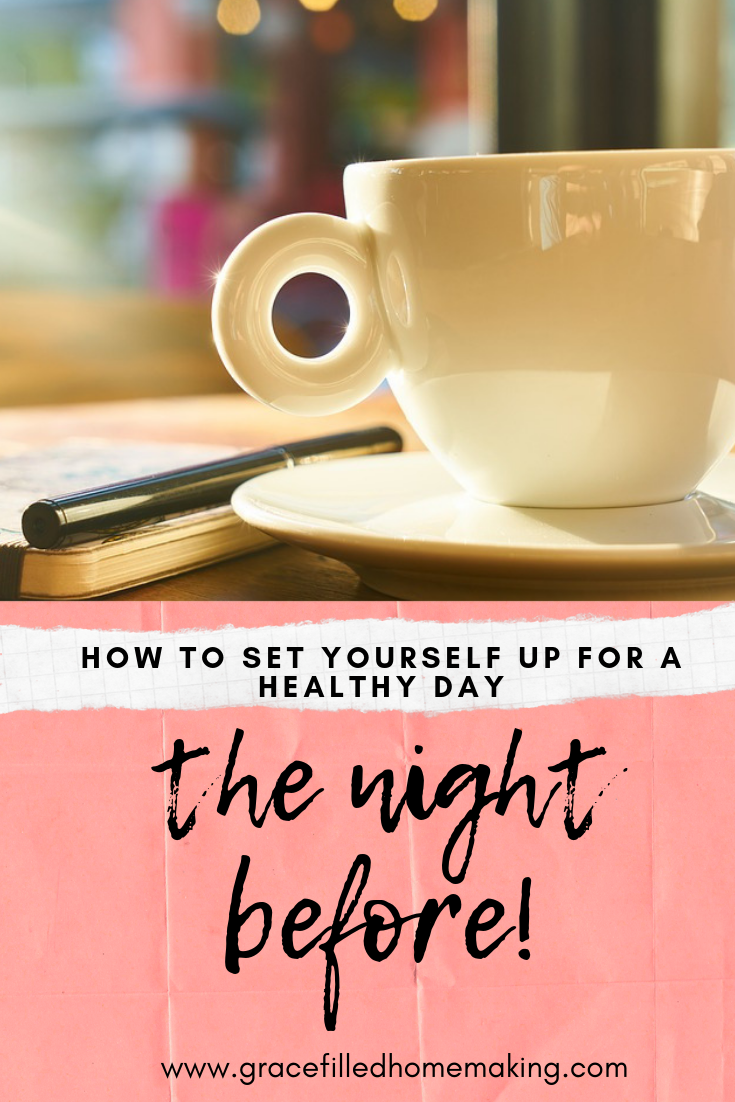 One thing that helps me stick with my health goals is being well prepared for the next day. This starts the night before! I wanted to give you a little glimpse into my nightly routine. I hope this helps you as much as it's helped me!
Begin the Day with a Clean Kitchen
I don't know about you, but when I see a messy kitchen with a sink FULL of dirty dishes, the last thing I want to do is make a healthy breakfast. After dinner, I make sure to do the dishes in the sink and wipe down my counter and stove-tops. This doesn't take a lot of time, but it really makes a difference!
Plan a Simple, Healthy Breakfast
I like planning simple breakfasts when I'm doing my weekly menu plan. This includes things like egg bakes, overnight oatmeal, or a shake. Easy breakfasts are key to making healthy choices. Bonus points if you can prep them the night before! 🙂
Set Out Clothes
When I'm wide awake I can put together a decent outfit with no trouble, but when I'm exhausted and bleary-eyed I have trouble even finding my dresser. Laying out my clothes the night before helps combat this!
Create a 5-Min Makeup Routine
Getting ready doesn't have to take long and I've learned to streamline the process even more by gathering my essentials into one makeup bag. This little bag holds mascara, foundation, blush, and a lip-gloss. A 5-minute face at the ready!
Prep Coffee
Prepping coffee the night before is how I stay away from drive-thrus! Yes, there are SOME healthy choices there, but who's to say I could resist sugar-laden favorites? I love knowing that I have healthy coffee at my disposal and the new Keurig® K-Duo Essentials™ Coffee Maker is my weapon of choice!
I love this coffee maker because it's versatile. I can make either a whole pot of coffee with the carafe or just a single cup using the other side. I love that when I'm brewing my coffee I can choose between a 12,10, or 8 oz./cup setting. It's customizable to whatever coffee drink I'm in the mood for!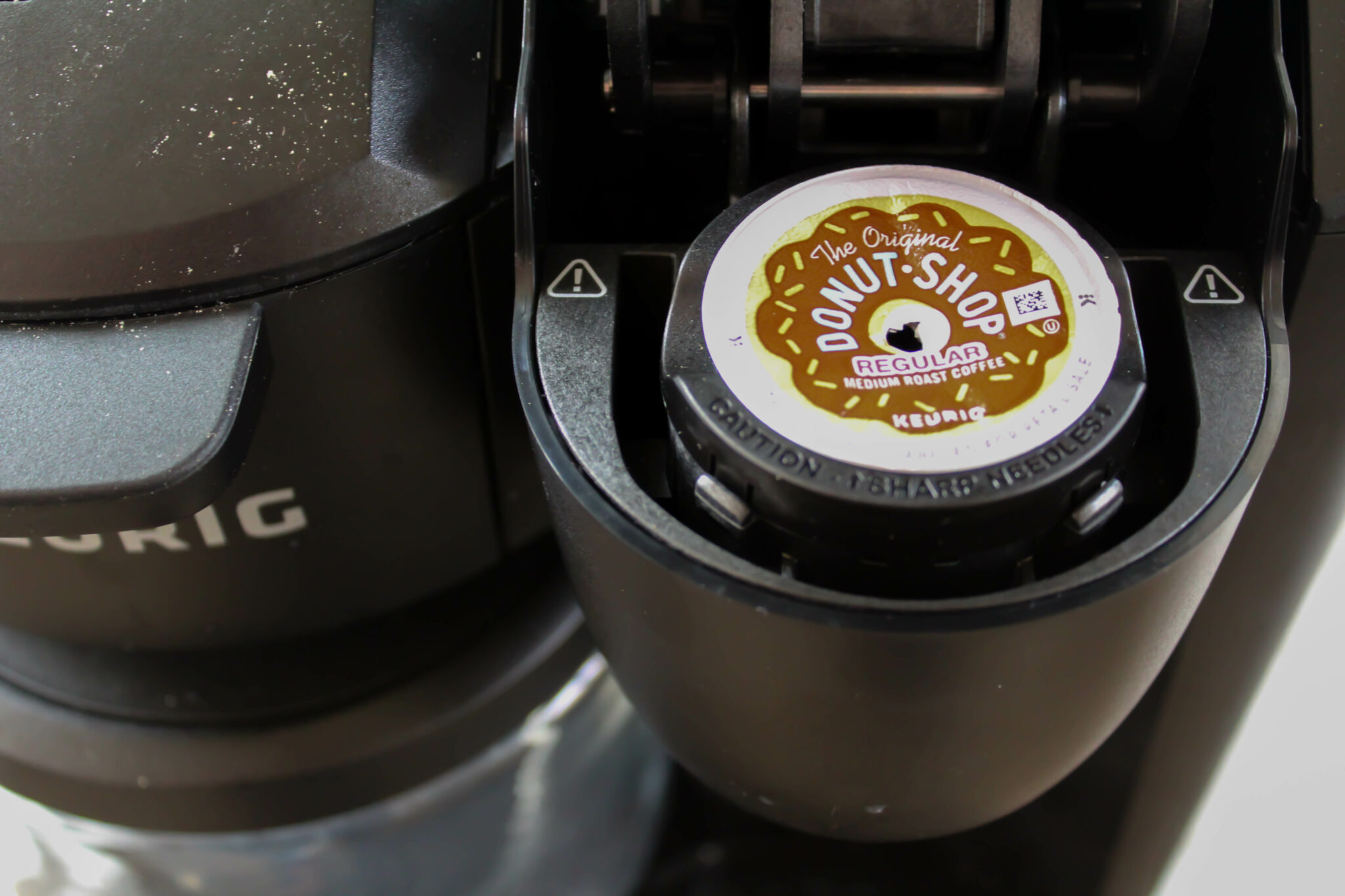 The Keurig® K-Duo Essentials™ Coffee Maker has a 60 oz. reservoir which is perfect for busy Moms like me. I can make SO many cups of coffee without refilling the reservoir! The design is sleek and it is sure to go with any kitchen decor. The Keurig® K-Duo Essentials™ Coffee Maker is also budget-friendly which is always a win in my book!
You can purchase it exclusively at Walmart below:
Let me know in the comments below how you get your morning off to a great start!