canadian pharmacy This post might include affiliate links for products that I know and LOVE!
I received this product for free from Moms Meet (momsmeet.com) to use and post my honest opinions. Compensation for this post was provided and this page may contain affiliate links.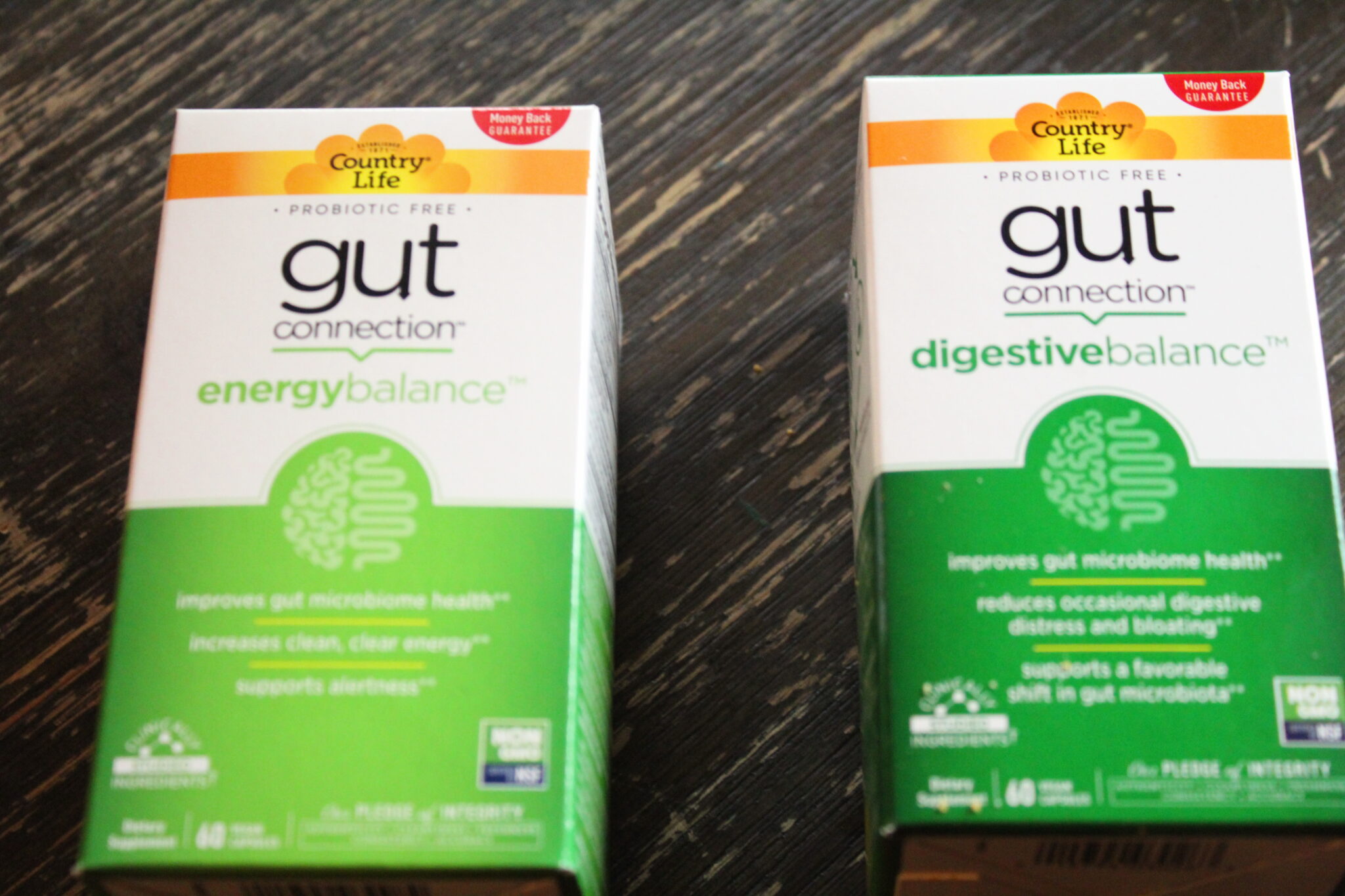 Gut Connection from Country Life has been such a life-saver! I'm a strong believer that your gut health affects your whole body and I'm on a (slow!) journey to improve my gut health. Many other supplements I've seen deal with gut health as a whole, but Gut Connection from Country Life deals with issues that poor gut health brings, such as low-energy and digestive issues, individually.
I recently got a chance to try their products and was so impressed. Since becoming a Mom of 3, my energy has been at an all-time low. Their EnergyBalance supplement gave me energy that didn't feel jittery. I love taking it in the morning to give me that extra boost. My favorite part about Country Life's EnergyBalance is the fact that the energy comes from natural sources, instead of unhealthy, adrenal draining sources.
Gut Connection by Country Life works in a unique way. It contains a whole food fermentate prebiotic that feeds the existing probiotics in your gut and helps maintain its lining. Basically, it's YOUR unique probiotics, just made better. 🙂 This helps support any unbalance microbiomes in your system.
I liked that this product was easy to swallow and didn't leave a weird aftertaste. I noticed that I was a little less bloated the next morning, but the main thing I saw was that my energy levels had risen considerably. I highly recommend this product to any Mama who needs a little boost!
You can purchase Gut Connection by Country Life from Sprouts, Amazon, Whole Foods, and many other health stores! They're always expanding their availability. If you'd like to learn more about this product, check out their website.