This post might include affiliate links for products that I know and LOVE!
*I received this product for free from Moms Meet (momsmeet.com) to use and post my honest opinions. Compensation for this post was provided and this page may contain affiliate links.)
Who else in Blogland struggles with Spring allergies? I'll be the first to raise my hand! I absolutely adore Spring, but I can totally do without the itchy red eyes that signal the arrival of warmer temperatures.
There are a lot of over the counter solutions to this problem, but let's be honest. Semi-Crunchy me has no desire to put antihistamines in my eyes. I did some research and I've come up with a game plan to help handle those pesky seasonal allergies. Here's what I'm doing.
1. Drinking my Apple Cider Vinegar
Apple Cider Vinegar is a Trim Healthy Mama staple. I personally use this in my homemade ketchup and Good Girl Moonshine! ACV increases potassium in your body, which helps with runny noses. It also helps you break up mucus so you can breathe easier.
2. Support Gut Health
Increasing your intake of probiotics like those found in kefir or yogurt can actually help your immune system get stronger. I'm learning lately that the majority of health issues start with our gut. Gut health is something I'm looking forward to learning about more in-depth someday. For now, I'll keep drinking that kefir!
3. Raw Honey
Raw honey is the most delicious way to combat allergies. Honey contains a trace amount of pollen and by ingesting the thing that's ailing you, you actually create more of a resistance to it. Basically your body is like, "Hey! This isn't so bad after all."
Instant Relief?
If you do these things you will see a decrease in allergy symptoms. But what about those times when you need quick relief? I found a really great brand of eye drops from a company called Similasan. Similisan uses natural ingredients to create an eye drop that really works. I've been using this lately and it has given me SO much relief! I think my mascara is thanking me because I've been rubbing my eyes so much less.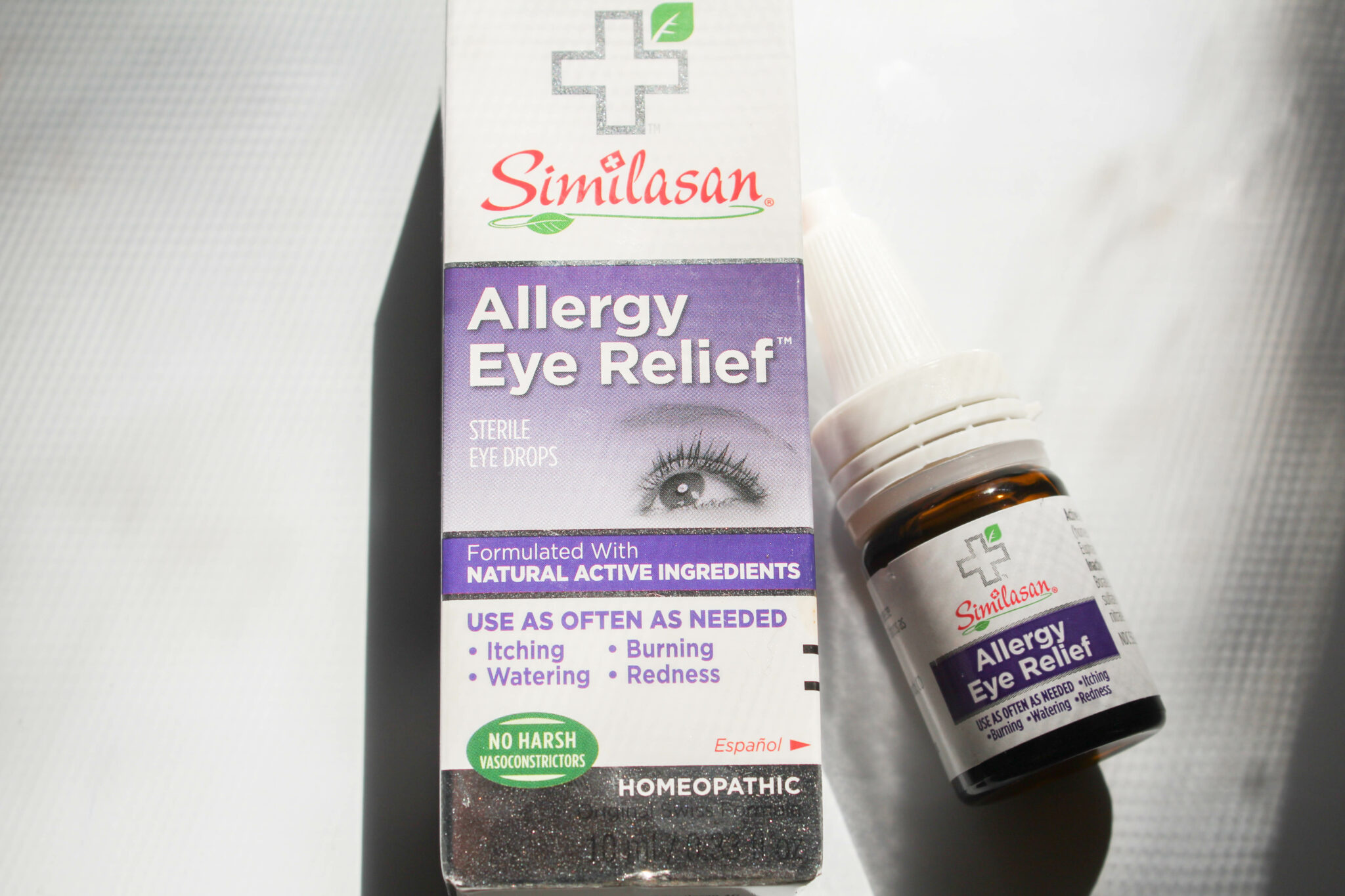 These eyes drops don't contain antihistamines. Instead, they contain Eyebright and Sabadilla plant. Eyebright helps relieve mucus and swelling in your eyes, while Sabadilla relieves watering eyes and that yucky redness. It's important to use ingredients like these in your eye drops because vasoconstrictors (usually found in most other eye drops) are really harsh and they actually create more of a problem over time by constricting your blood vessels.
Similasan has a great coupon I wanted to share with you! Click here to redeem! Similasan also has a number of other amazing products!