This post might include affiliate links for products that I know and LOVE!
*This post was sponsored by Night In Boxes. All opinions are my own
This month's date night was something we had never done before. Painting! I should probably preface this by saying that my husband and I are not the most artistic people out there. Thankfully, this didn't matter because Date Night In Box hooked us up with an online painting lesson from Painting Parties! We had so much fun creating an adorable painting. You'll be able to see our personalities shine through. I bet you can't guess which one is mine? 😉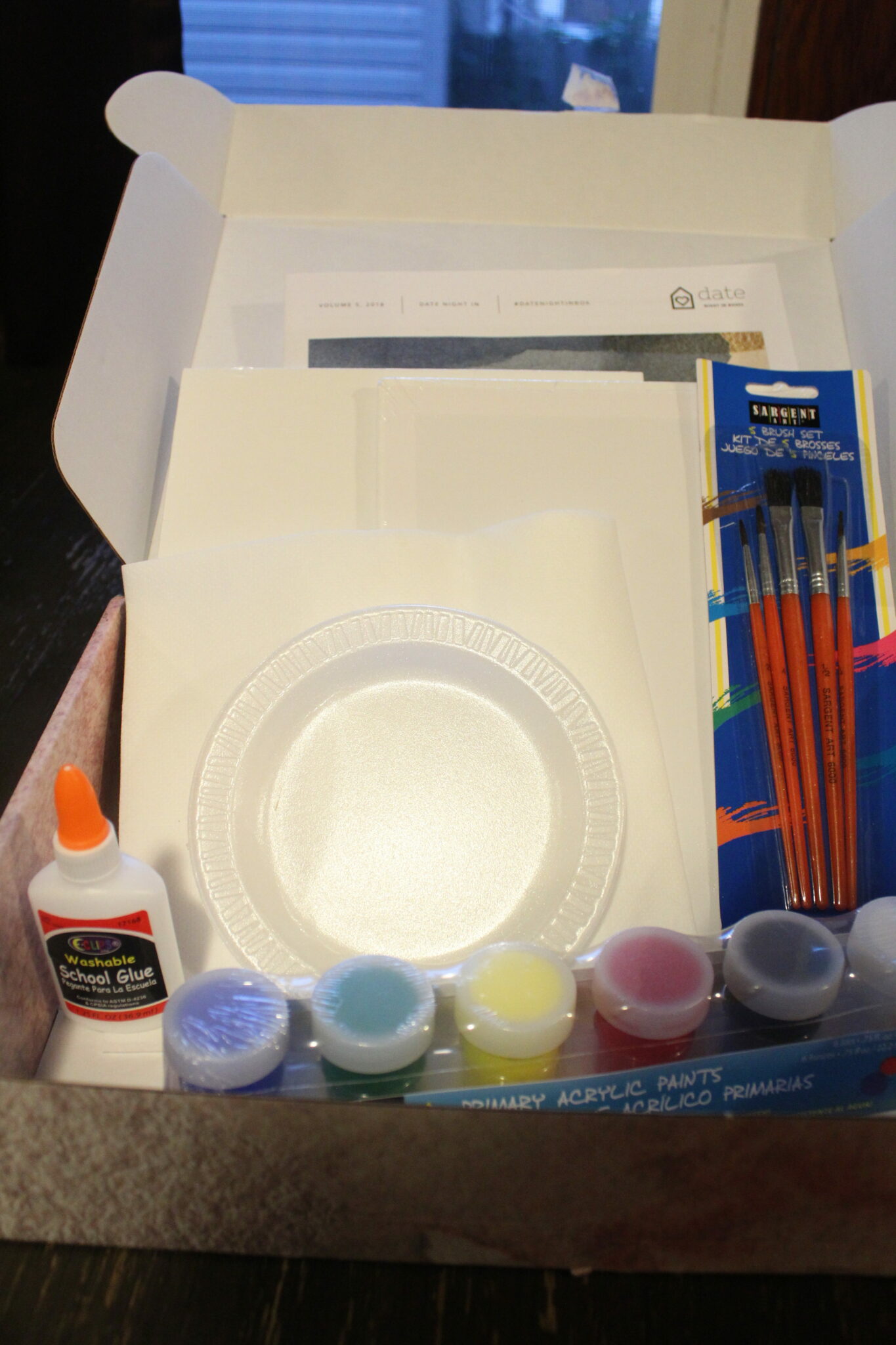 This month's box included:
An instruction booklet
Acrylic Paints
A package of paintbrushes
Washable glue
A plate to mix paint colors
Paper Towel
2 pieces of Rock Candy
2 canvases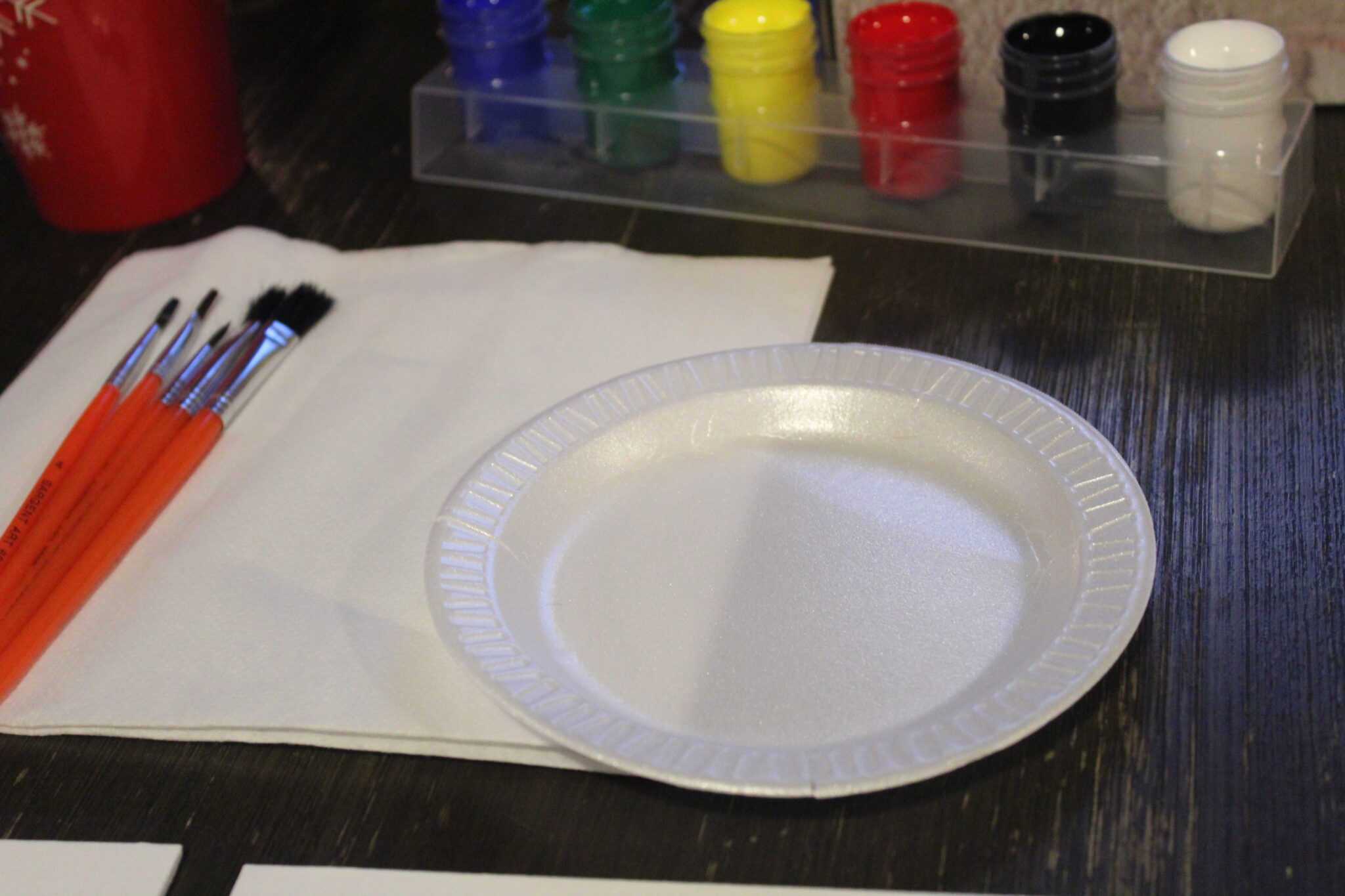 The painting class alone made the date! The instructor was friendly and made a complex looking painting a breeze. I think our painting turned out really great! I can't wait to find a frame for it to display it! If you're interested in checking out Painting Parties, they do have a few free online classes. This would be a great activity for a MOPS group, date night, or even just for yourself!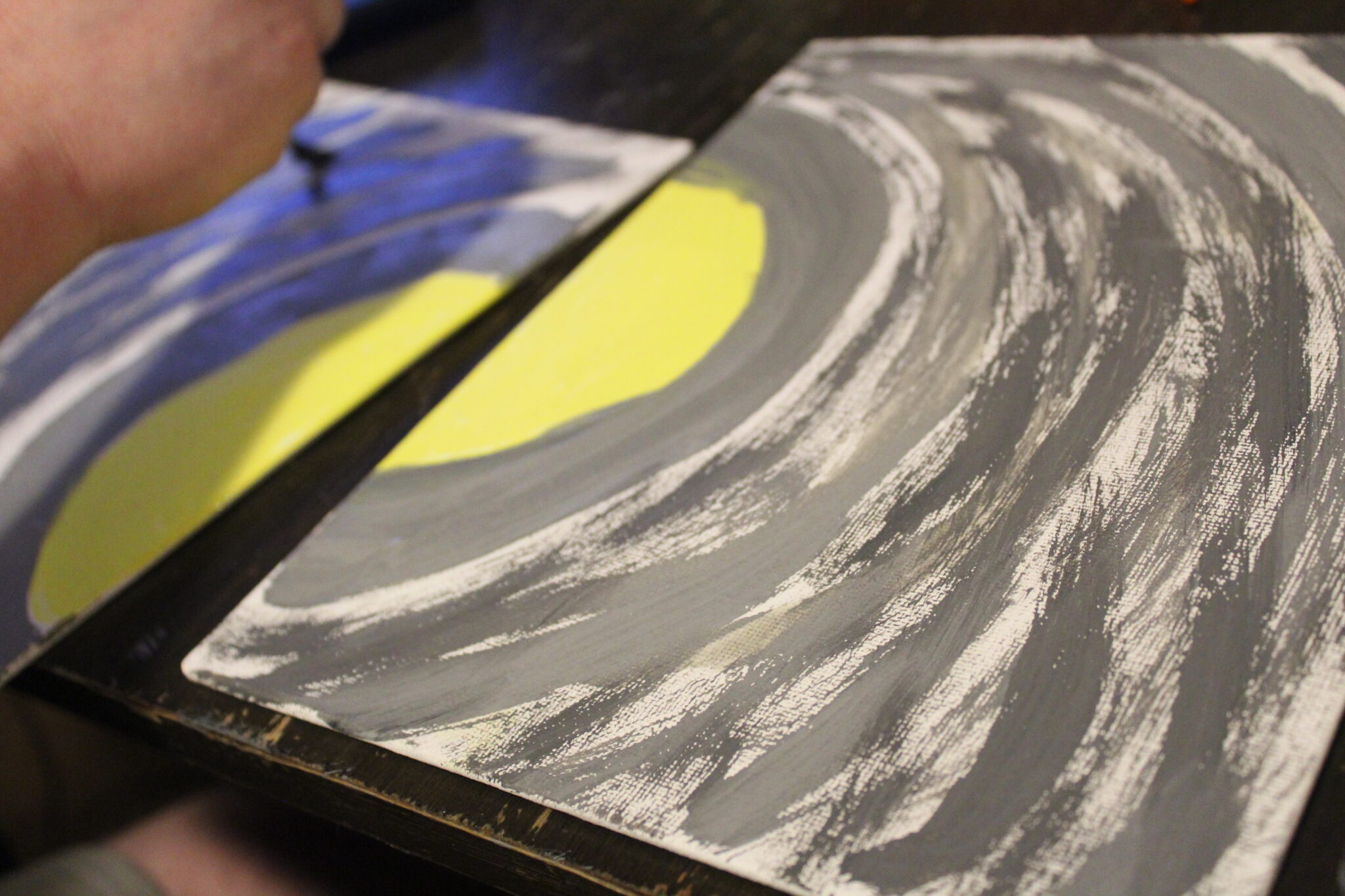 This date included a menu for a lovely appetizer type meal. I'm still having food aversions, so I didn't do this month's menu. I have done them in the past though and have absolutely loved the fun aspect they bring to the date! In our instruction booklet, there was also a color personality quiz. We were actually really creeped out by how accurate this was!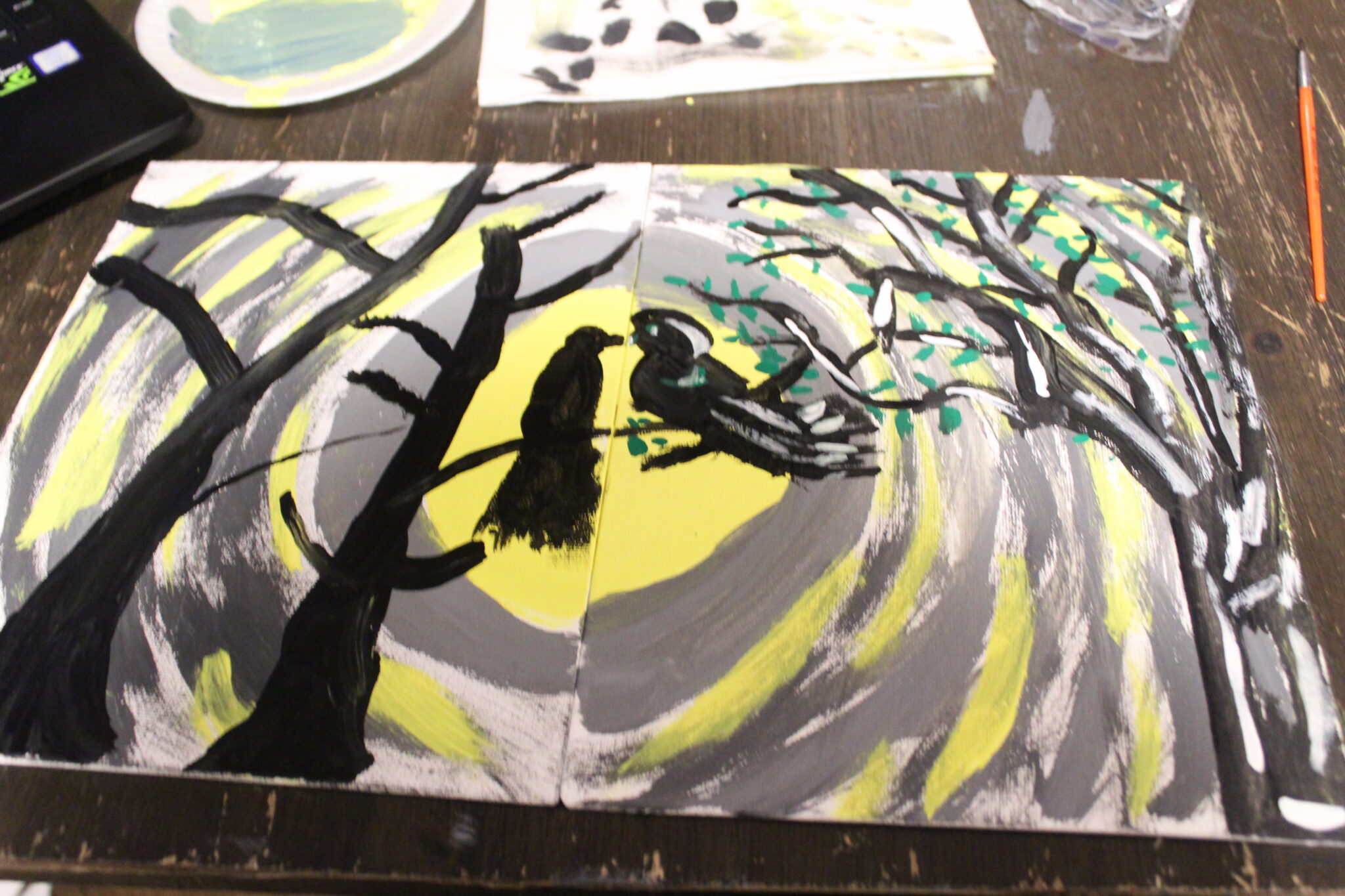 All in all, this was an amazing date night that we couldn't have dreamt up ourselves. We had so much fun working together to create this adorable painting. The best thing about Date Night In is that you get a unique date once a month and you don't have to put hardly any planning into it. The box comes with everything you need to have a fun night. It's a lot less hassle than trying to scrape up money for a babysitter and date. It also costs less than a night out, so that's another win!
If you'd like to check out Date Night In, you can do so by clicking here. They also have awesome Kids Night In Boxes and faith themed date nights!