This post might include affiliate links for products that I know and LOVE!
*This post was sponsored by Night In Boxes. All opinions are my own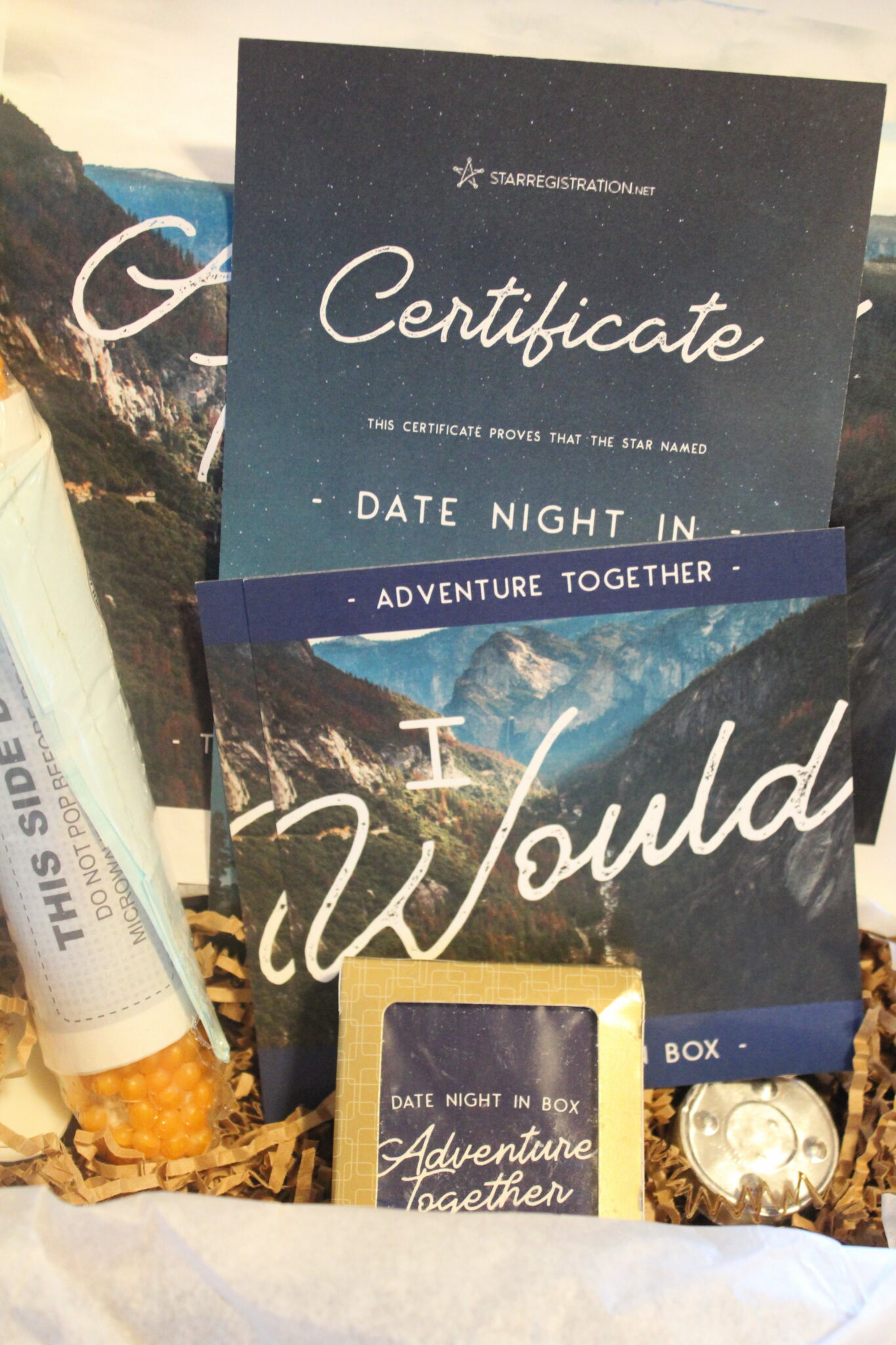 If you've been reading my blog for awhile, you already know how much my husband and I LOVE our monthly Date Night In Box! This night's date was so much fun. The theme was "Adventure Together". We had such a blast on our little adventure..right in our own house. This month's date combined indoor AND outdoor fun and included:
Tea light candles
Corn on the cob popcorn
Playing cards
Yes or no cards
Stargazing instructions
and a how-to manual for the date
My husband and I really loved how relaxed this date was! First, we lit our candles and turned on the curated Spotify playlist. Then, we set the table and sat down to eat some delicious Jalapeno Popper Mac and Cheese! This recipe is from Marina Makes and every month, you'll get a full meal's worth of recipes to make. Each recipe goes along with that month's theme.  I love getting to cook something new once a month.
Once dinner was done, we decided to take part in the fort making challenge. We didn't get a picture of our fort but making it was so fun and brought us back to being kids. We decided to pop our popcorn and finish our date at the kitchen table. We opened our instruction manual and started by playing a game of "Would You". The questions really helped me learn more about Nate! He's extremely adventurous, but I had no clue he'd be game for every single nature adventure!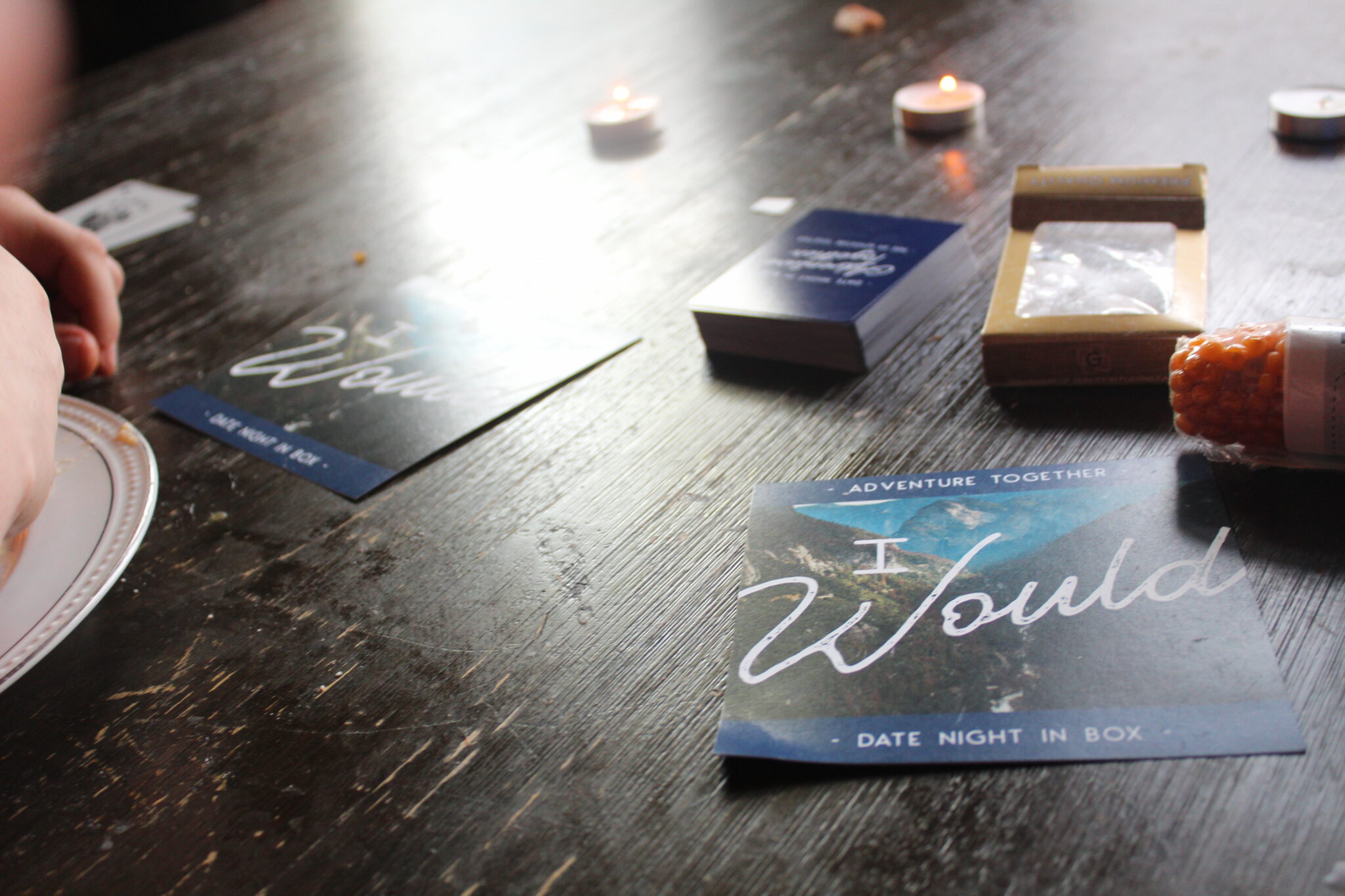 Then we used the suggested app to look at the star. This was super cool and a fun addition to that night's activities! After that was done, we played a new card game and then, we did our favorite part, discussion questions. This month's date was extremely comfortable and fun! We loved being able to connect in a way that we wouldn't have thought of ourselves.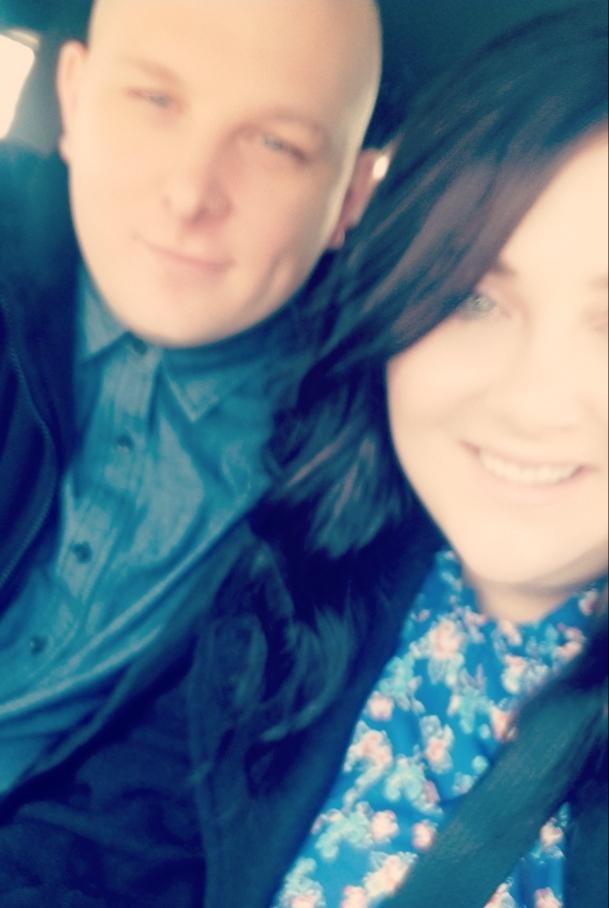 Date Night In Box also has a faith-themed box if you'd like to strengthen your faith together. For less than the cost of a babysitter, dinner and a movie you can get a fun, curated date night. It's a lot less hassle too! To check out Date Night In Box, click here!