This post might include affiliate links for products that I know and LOVE!
"I received this product for free from Moms Meet (momsmeet.com) to use and post my honest opinions. Compensation for this post was provided and this page may contain affiliate links."
Have you tried palm oil? I am a HUGE fan of this red-tinted powerhouse for many reasons! I recently had the opportunity to try Carotino's Malaysian Red Palm Oil and its robust flavor has really added something special to my cooking.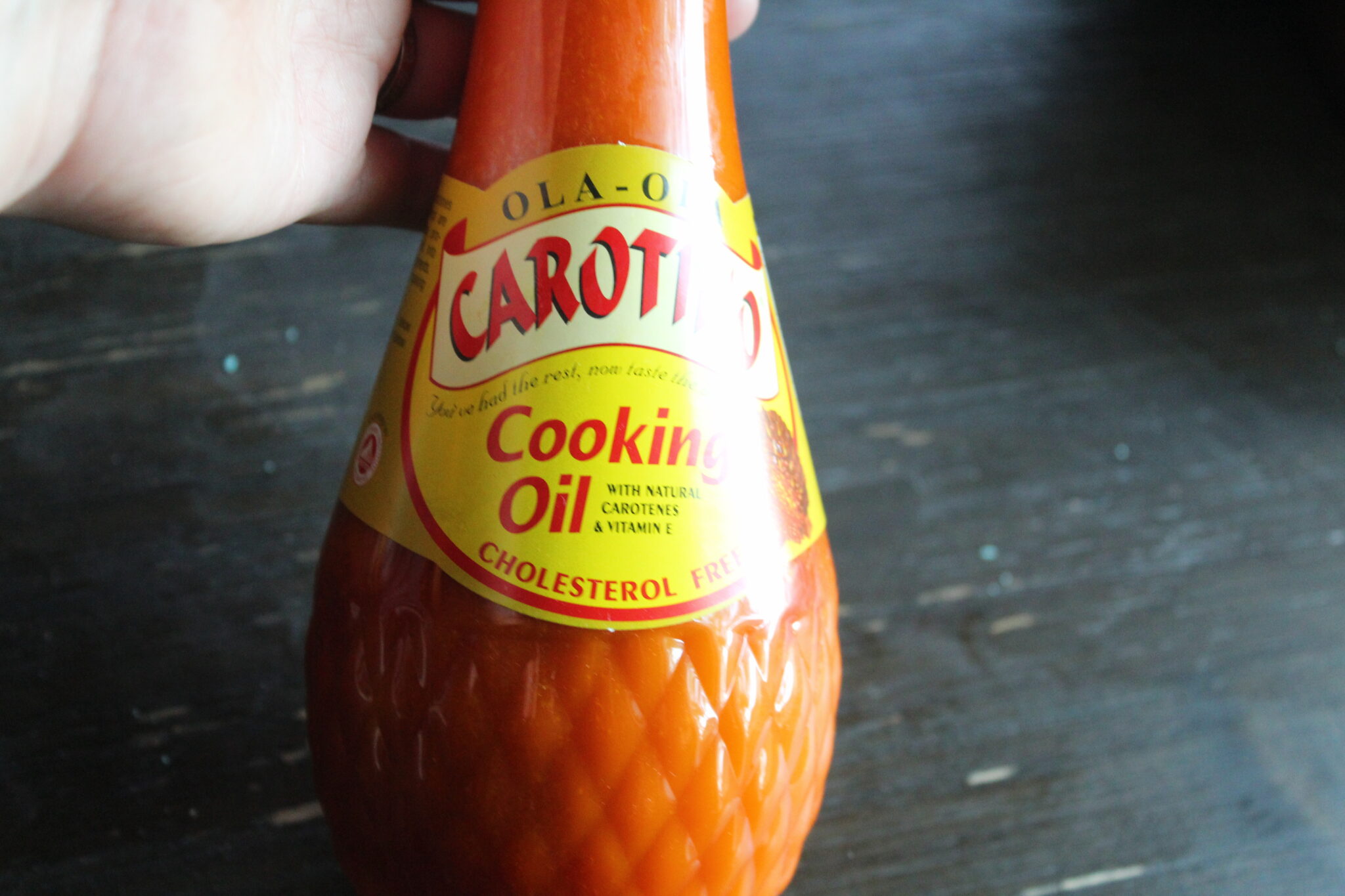 What Is Malaysian Palm Oil?
Malaysian palm oil is a healthier substitute for partially hydrogenated oil. It is trans-fat free and it has a lot of nutrients! You may not have consumed Palm Oil consciously, but you most likely have had it in nutrition bars, spreads, and some of your other favorite products. Most of the palm oil we consume comes from Malaysia, which actually was the first tropical country to ever produce and export palm oil. You can get Malaysian palm oil in golden or red colors. Red palm oil is richer in nutrients, carotenoids, and phytonutrients (same things you find in carrots, oranges, apricots, etc), so if you have the choice..choose red!
How Do I Use Malaysian Palm Oil?
My favorite way to use palm oil is in sauteeing. Palm oil can withstand high-temperature cooking, so it's very versatile! I also like to pop some popcorn, melt some palm oil and sprinkle with a bit of mineral salt.  Trim Healthy Mama girls, this would be a Crossover. But a Crossover that is totally worth it, in my opinion. The flavor of the palm oil complements popcorn beautifully!
Those are my top two favorite suggestions, but you can replace unhealthy oils in many recipes with palm oil. Some suggestions: Sweet potato fries, chicken, soups, dips, tacos, sauces.
My Experience with Carotino's Malaysian Palm Oil
I loved the rich color of this palm oil! It made me feel like there were a LOT of carotenoids. I found it easy to swap hydrogenated oils for palm oil. It actually gave my sauteed food a depth that wasn't there before. The texture of this oil is smooth and I noticed that it doesn't have the bitter notes that other palm oils have. Overall, I was VERY impressed with the quality of this product and I hope to keep it in my pantry on a regular basis!