This post might include affiliate links for products that I know and LOVE!
Kindle ebook sales are a great way to get some extra reading in! I read every night before bed and I swear it helps me sleep better. This is a list I compiled of Kindle books that are on sale this month. The books on this list are all clean and most are ones that I've already read, so you get my comments on the majority of them. 🙂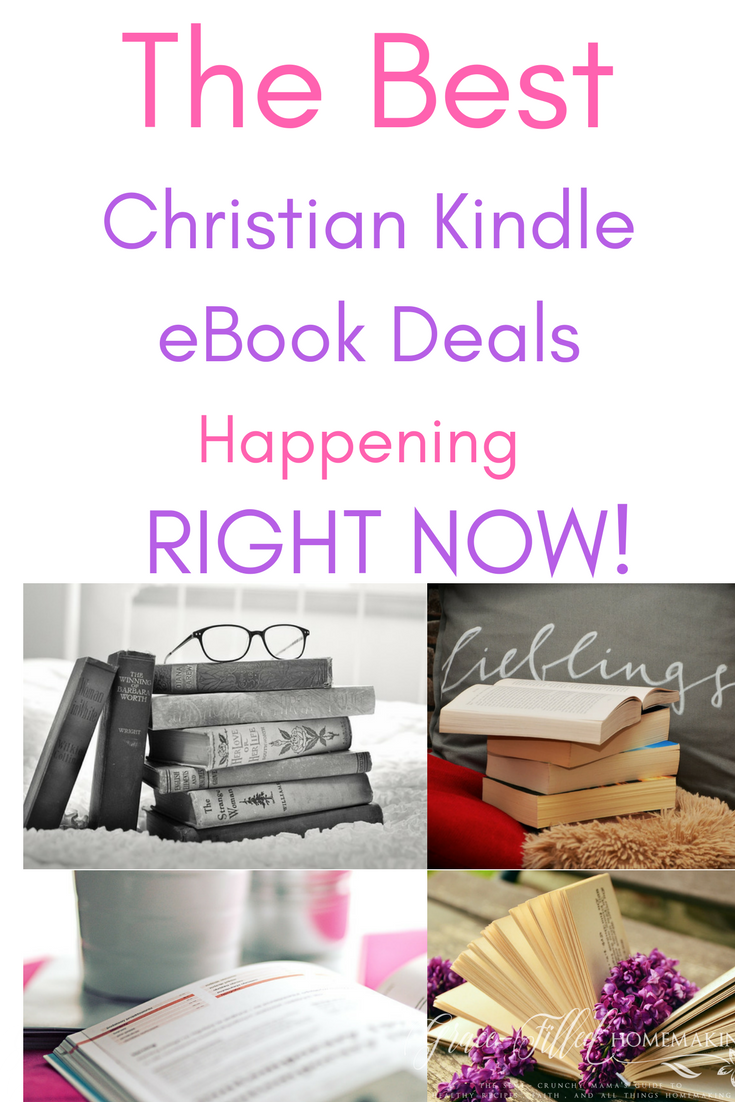 Remember, Amazon is free to change the price of these eBooks at any time! This list will be updated by the 5th of each month to reflect any changes. I've divided this list into fiction and non-fiction for easier reference. 🙂 When you click on each photo, just select the "Kindle eBook" option to get your copy!
Happy reading!
Fiction
1. The Hideaway was a great read, full of plot twists. This book inspires readers to look further into their family history. This would be a great beach read for the summer! $1.99
2. I really loved The Wedding Dress because I'm a sucker for books that span generations. This one covers 4 women and how one dress connects them all. Anything by Rachel Hauck is magic. $1.99
3. The Secret to Hummingbird Cake was such a cute read. It's your classic Southern novel full of spunk and wit. I had so much fun reading this one. $1.99
4. Words From The Heart is an Amish fiction read that I really enjoyed. This is one of a series, but the book can stand alone! $1.99
5. If you like suspense, you'll want to check out Julie Cantrells, The Feathered Bone. This book follows a mother as she tries to find her missing daughter. It's done tastefully and will keep you captivated. $1.99
Non-Fiction
1. The Sacred Enneagram is one of my current reads. I was so pleased to see it on this month's sale list! This book comprehensively covers the Enneagram and how knowing our personality type can actually bring us closer to God. Thought-provoking. $2.99
2. Searching for Sunday is another thought-provoking book. I love Rachel Held Evans honesty. If you're looking for a different perspective, pick this one up! $1.99
3. The Business of Heaven by C.S Lewis is one that I haven't read yet, but I'm looking forward to savoring his words! $1.99
4. The Circle Maker is a bestseller. I enjoyed this book because it gave me a deeper passion for prayer. Mark Batterson is such a great teacher. $2.99