This post might include affiliate links for products that I know and LOVE!
*This post was sponsored by Night In Boxes, all opinions are my own!
This month's Date Night In was so much fun! If you've ever dreamt of a peaceful morning lounging in bed with your sweetheart, this one would have been right up your alley. It totally took my husband and I back to our pre-kids days, where we could slowly wake up instead of instantly rush to the living room to dole out milk and toast.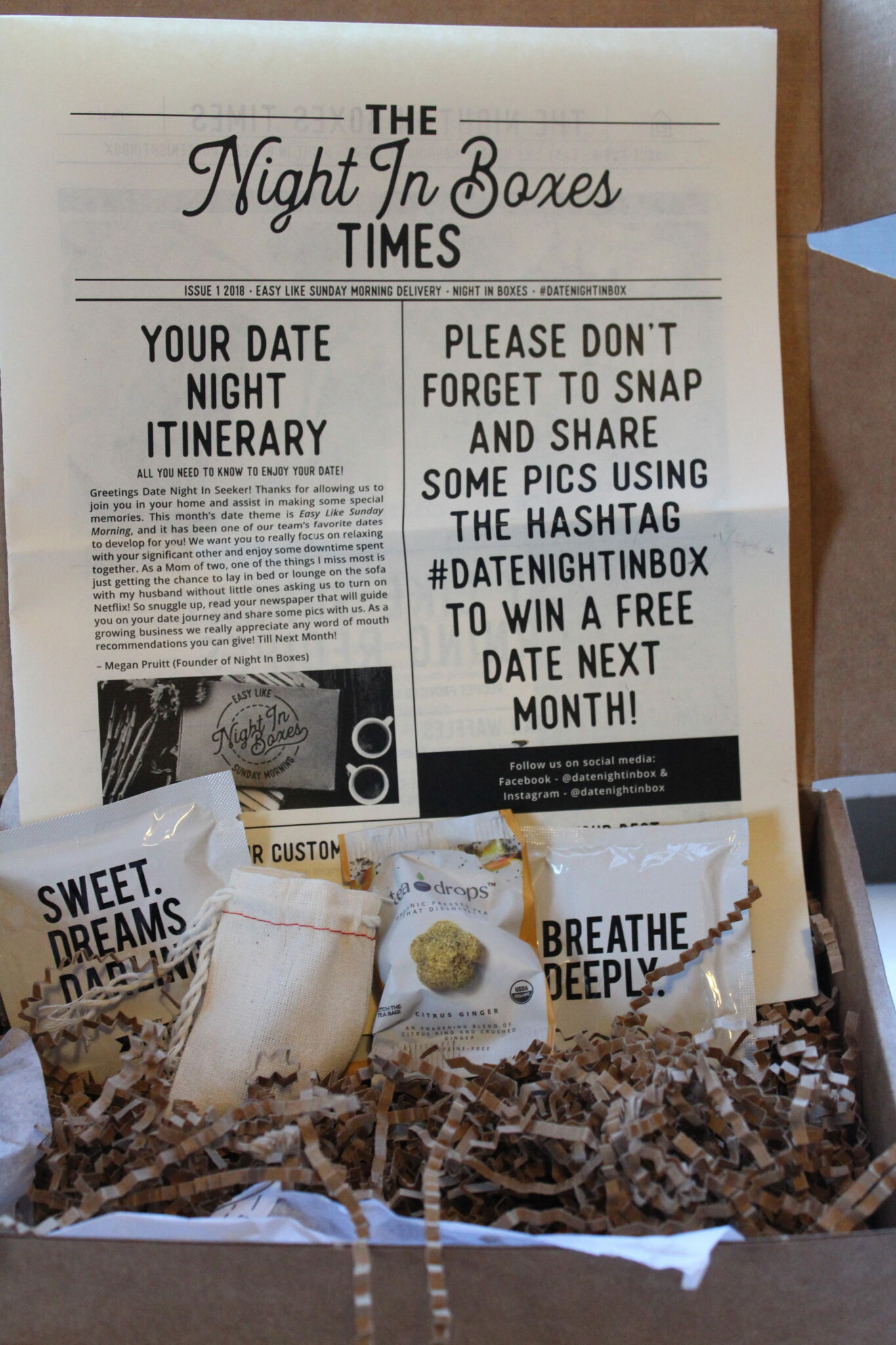 Okay, I know I say this every date night. But! This date night was my absolute favorite. The date itself was so seamlessly put together. I loved that instead of your usual instructions, they put their notes in "newspaper" form. It's little touches like this that make me LOVE this subscription box. The box included the following:
-Belgian Waffles
-Pure Maple Syrup from a small company (LOVED this touch! So yummy!)
-A couple essential oil wipes
-Dice and pencils for the games
-Tea Drops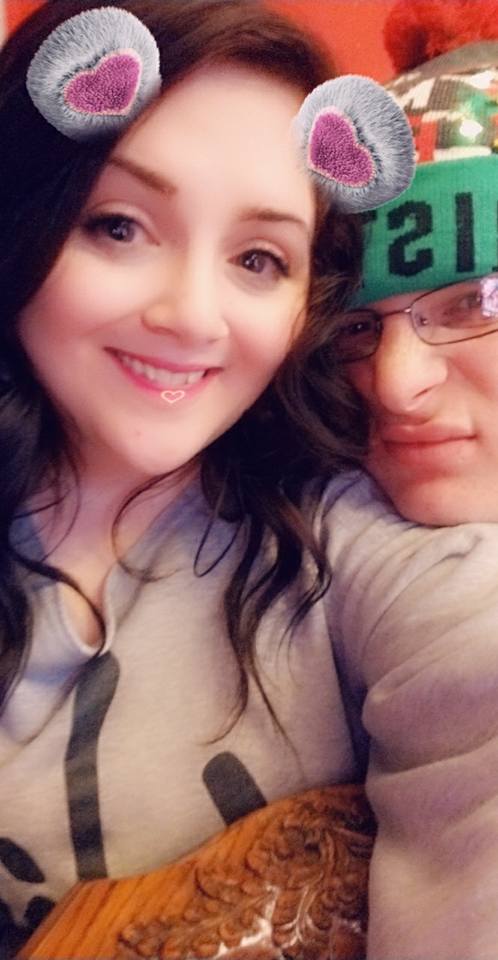 My husband and I had so much fun snuggling on the couch. We put Hulu on in the background and just relaxed! This was probably the most relaxing date yet. As introverts, we found this date to be very life-giving. Our favorite part? The cute ad libs and discussion questions in the newspaper! We loved finding out new things about each other. I think that's actually been our favorite benefit, seeing each other in a new light.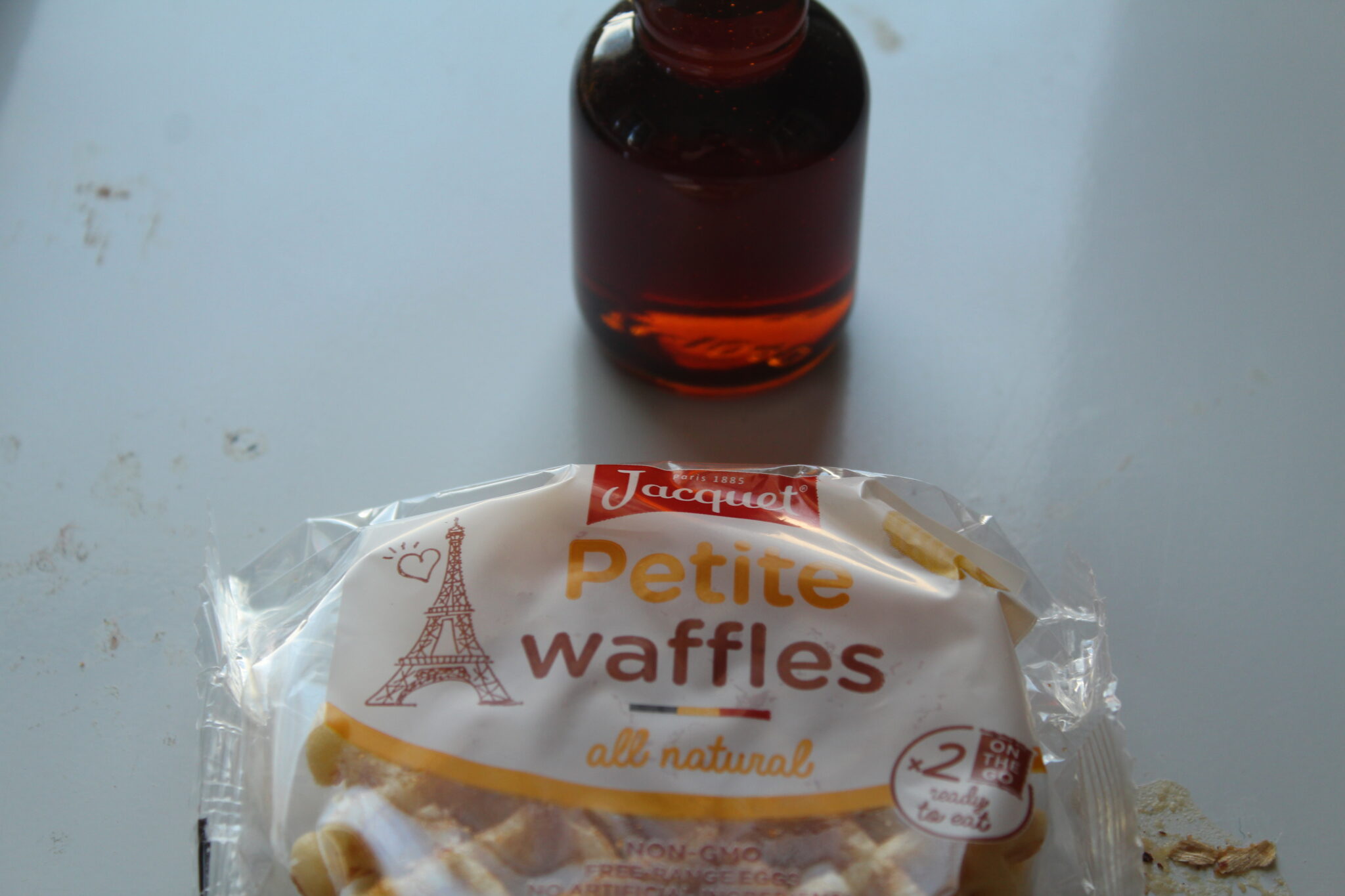 Interested in trying Date Night In Box for yourself? Subscriptions start at LESS than dinner, a movie, and a babysitter would cost! Plus, you don't even have to put any thought into it. This would make the perfect wedding gift! 🙂
There's also a new option where you can add a faith-based element to your date night, which not only helps you get closer to your partner but to God.